Stepping into the Chiostro di San Simpliciano for Bally's spring-summer 2024 show is akin to entering a landscape where natural elements are reimagined in cotton, poplin, and jersey. Bally creative director Simone Bellotti invites you into a world where the textures and colors speak the language of Swiss versatility and history.
The collection paints a vivid yet harmonious scene of contrasts, a symbiotic dance between precision and fluidity, rigidity and softness. In one sweep, Bellotti captures the multifaceted spirit of Switzerland, a land that spans from cosmopolitan Zurich to the tranquil alpine meadows.
Drawing inspiration from Monte Verità, an early 20th-century enclave for free thinkers in Ascona, Switzerland, the collection feels like a manifesto against urban melancholy. These intellectuals yearned for communion with nature, a philosophical leaning that Bellotti reflects through a contemporary lens. 
Bally Spring/Summer 2024 Collection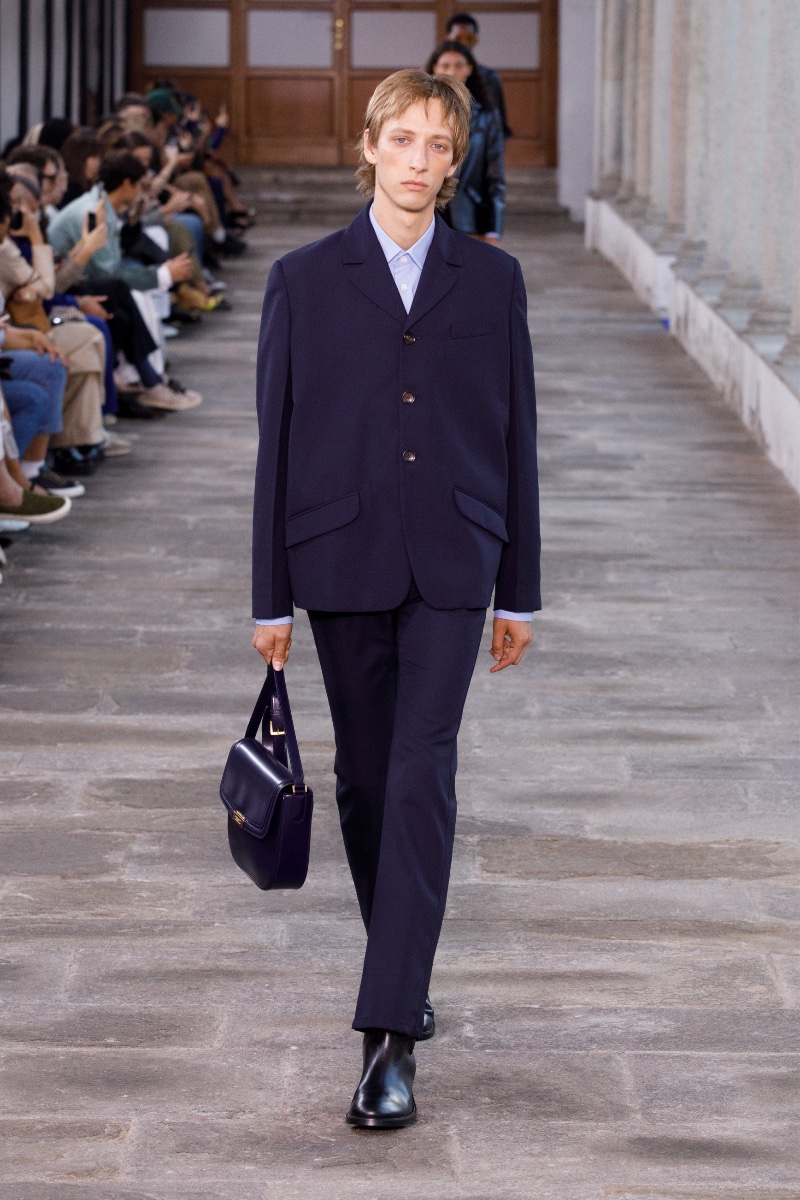 Bellotti adapts the bohemian ethos of Monte Verità in a modern fashion, weaving it through the collection like the subtle stitch on a tailored suit.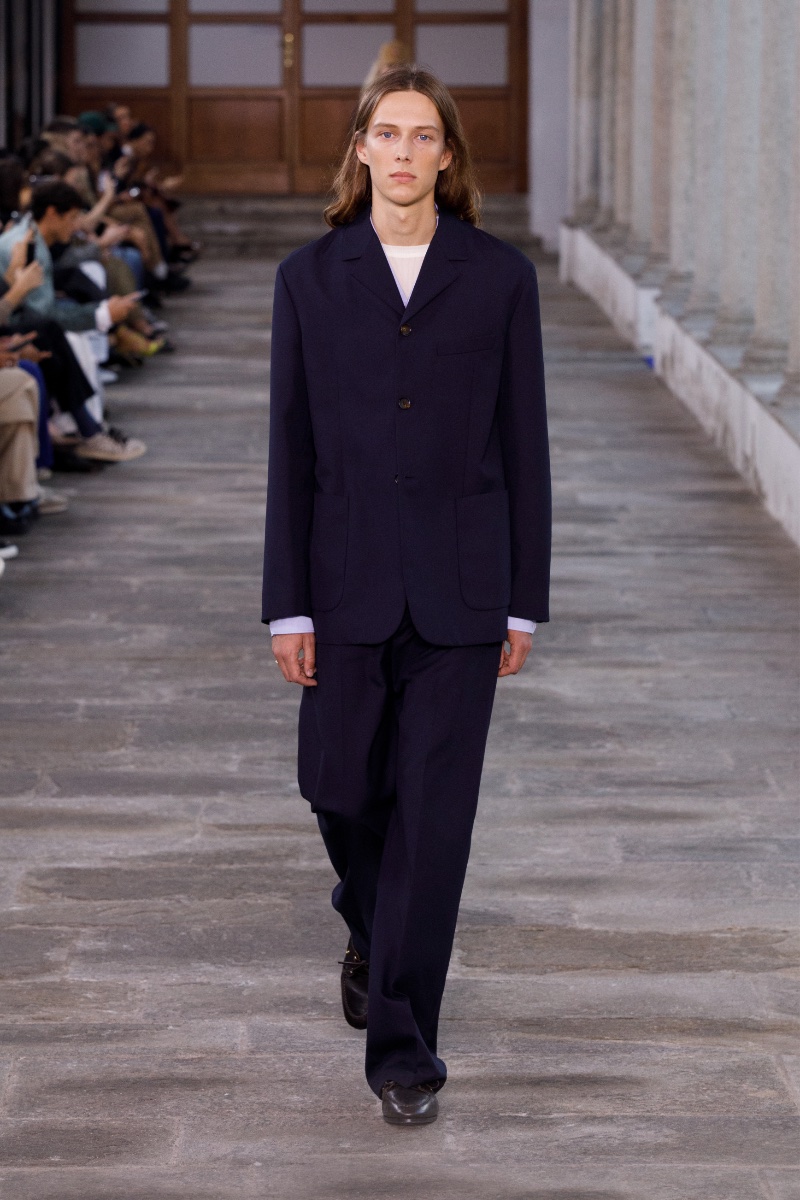 The color palette speaks volumes, with cobalt, Swiss red, and chartreuse gently disrupting a neutral base, like flowers blooming unexpectedly in a minimalist garden.
Silhouettes vary from draped to shrunken, adding layers of complexity to seemingly straightforward garments. From boxy shirts and relaxed trousers to sweaters with plunging necklines and knit vests, each piece offers a retake on a classic design, grounding it in the sensibilities of today.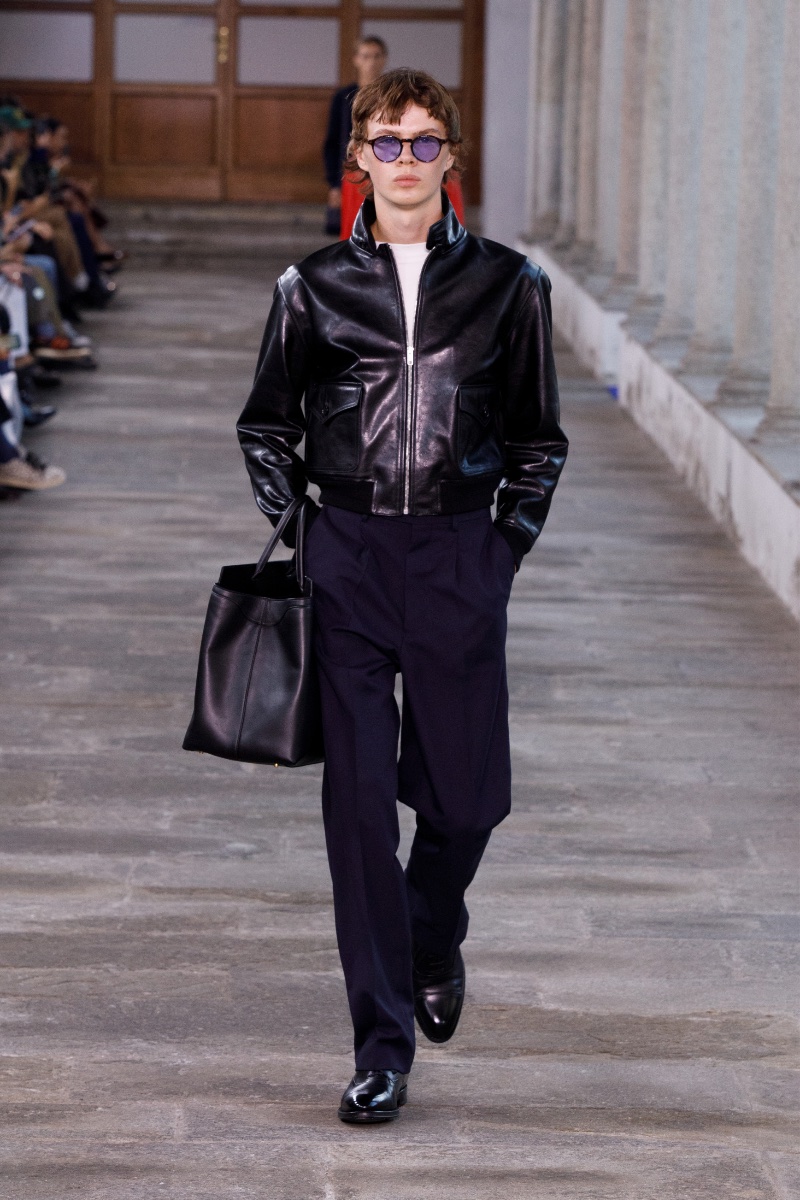 Leather jackets are not mere add-ons but integral storytelling elements. They reflect a sense of rebellion that seamlessly fits into the modern man's wardrobe. Footwear evolves with this narrative, particularly exemplified by a reinvented version of the 1951 Scribe Oxford lace-up.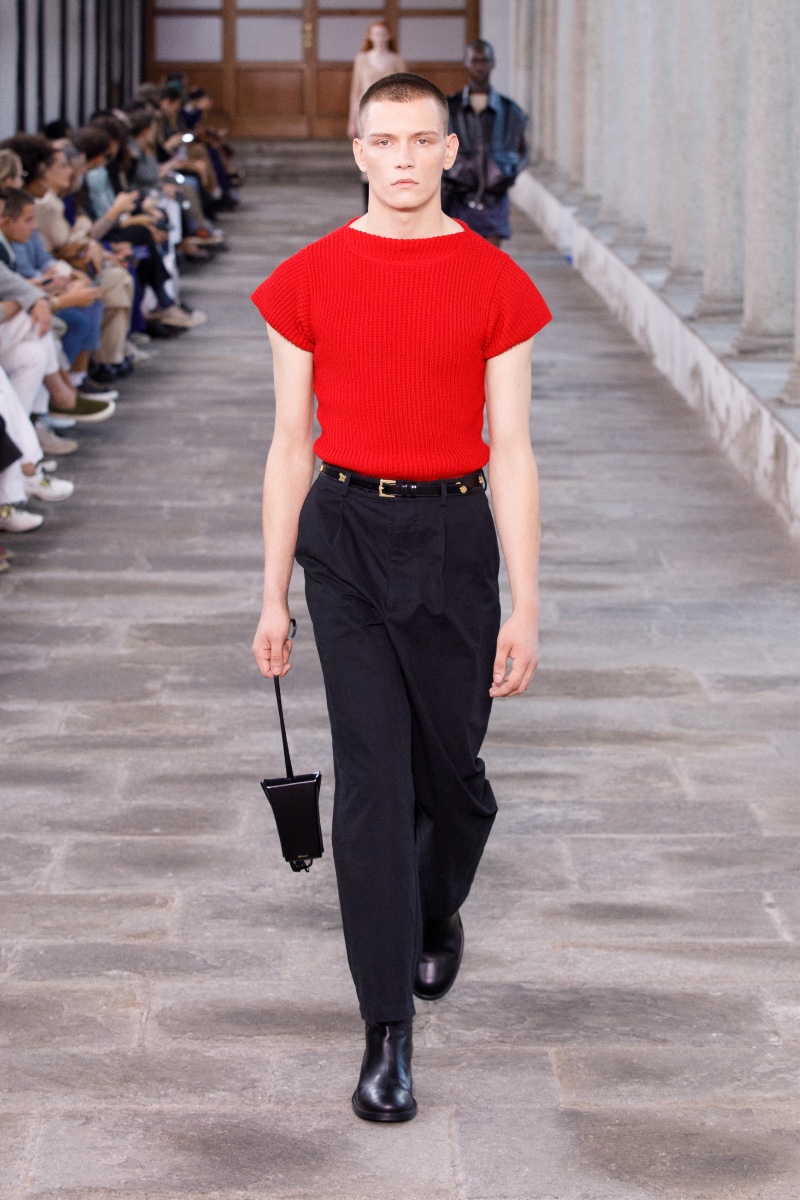 Leather belts and an array of bags—handbags, briefcases, messengers, and weekenders—complement the attire, enhancing functionality without sacrificing style. In "Sketch of Summer," Bally provides a narrative of multi-layered identities and histories interpreted through the gaze of Simone Bellotti.