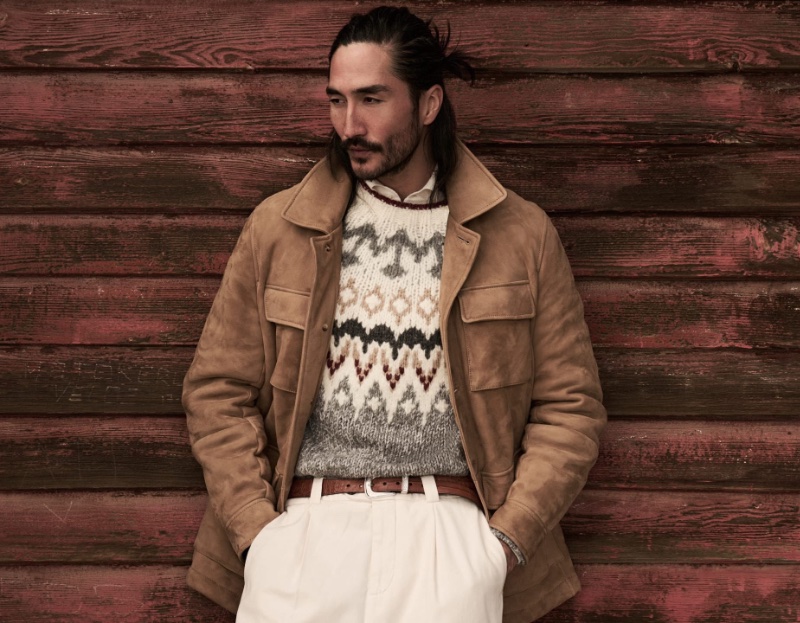 Brunello Cucinelli's fall-winter 2023 collection tells a sartorial tale deeply influenced by the natural world. Fresh off Mytheresa's new campaign, model Tony Thornburg steps into the spotlight in Charming Vistas.
Tony channels the laid-back elegance of the season as he basks in the tranquil beauty of snow-laden landscapes, capturing the collection's intent to create a seamless bond between nature and luxury. 
Brunello Cucinelli Fall/Winter 2023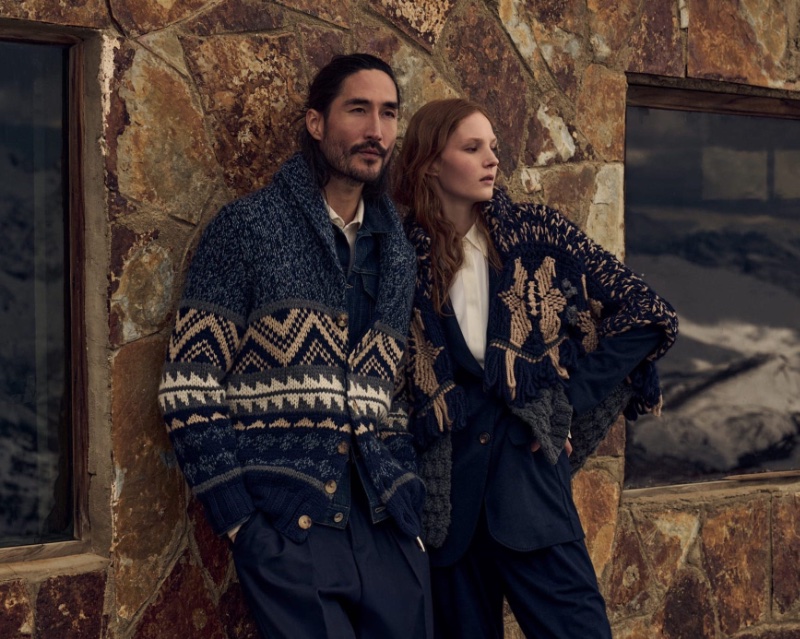 The latest Brunello Cucinelli pieces go beyond mere clothing to encapsulate an ethos, pulling threads of inspiration from Nordic motifs that reverberate through cozy knitwear paired with cuffed trousers and the standout suede field jacket. 
This fall, Brunello Cucinelli's menswear leans into the understated, taking a back seat to let its complex, multi-layered cultural roots shine. The luxury brand crafts a style narrative that is both sophisticated and refreshingly casual, inviting wearers to feel as if they, too, are part of this serene panorama.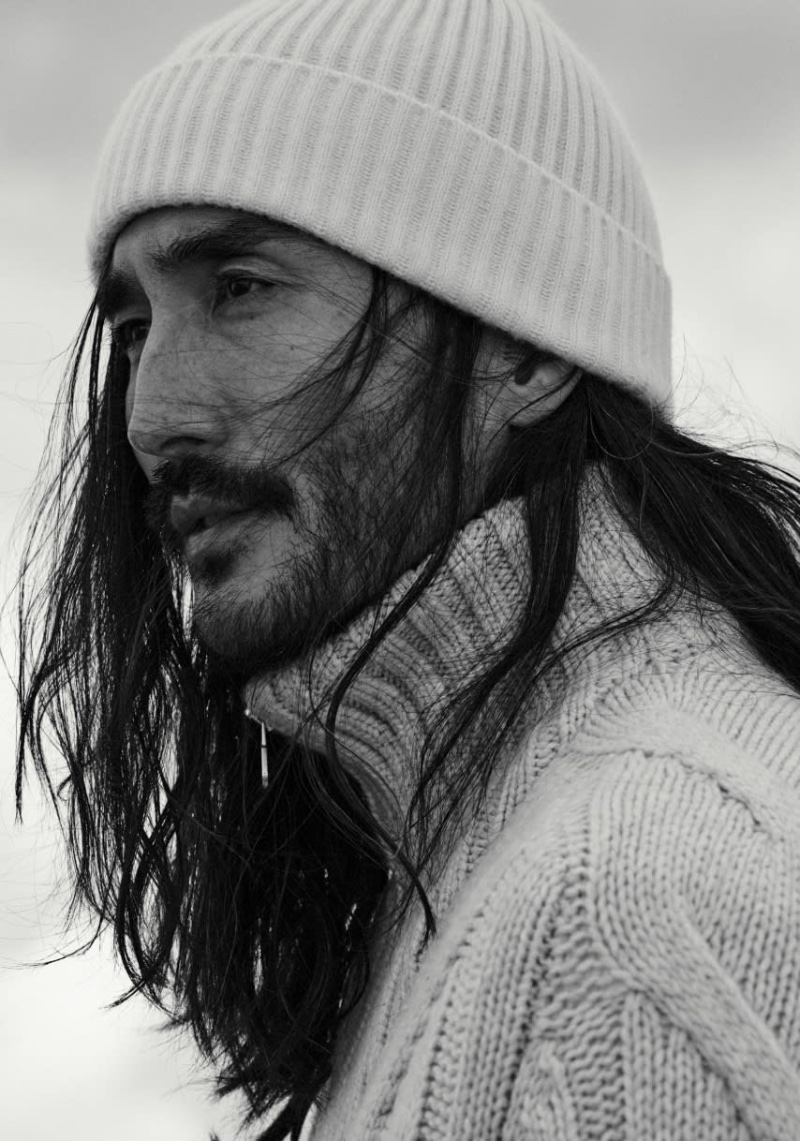 For the finishing touch, the campaign highlights versatile accessories in neutral tones that echo the season's call for chicness and practicality. Imagine a knit beanie crowning your head or a leather leisure bag in winter white.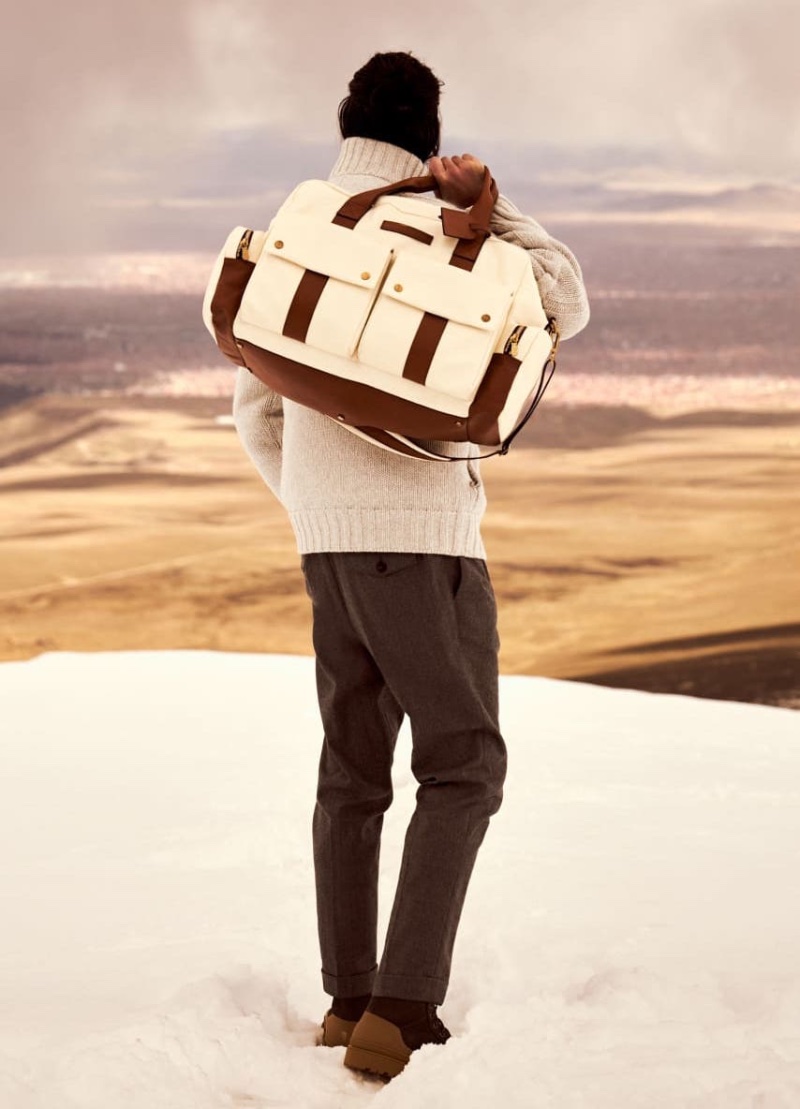 In these details, Brunello Cucinelli fulfills its promise to deliver an elegant and entirely down-to-earth fall season. In this world, each garment is an open invitation to embrace the charm of wintery vistas.