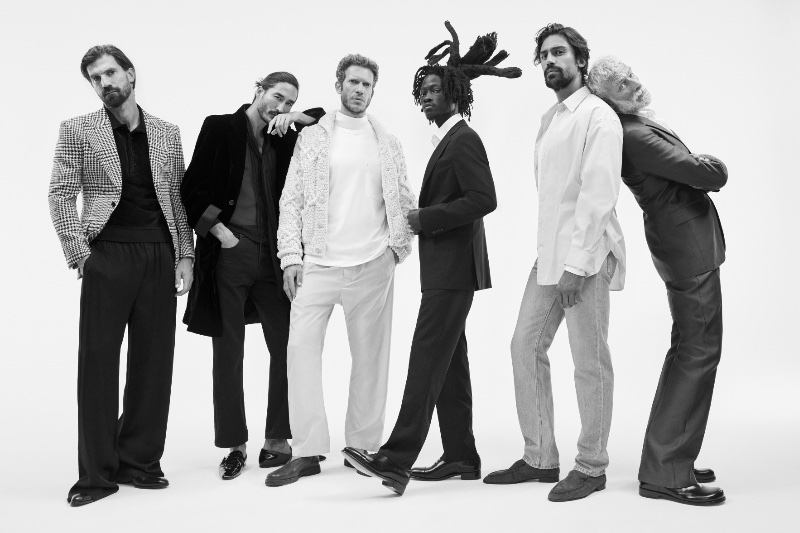 Mytheresa unveils the canvas of its fall-winter 2023 campaign, a vivid reflection of the expansive landscape of contemporary masculinity and fashion. Gathered beneath the banner of today's eclectic taste, models including Henrik Fallenius, Tony Thornburg, Matthieu Jansen, Ahmad Cisse, Ignacio Ondategui, and Carlos Blanco unite as the embodiment of this season's essence. 
Mytheresa Fall/Winter 2023 Campaign
In inspiring visuals, Mytheresa's campaign stars breathe life into a wardrobe that spans the spectrum, effortlessly transitioning from relaxed to formal, from laid-back to refined. The models don ensembles curated from various illustrious brands, ranging from the esteemed Valentino and Prada to the contemporary Burberry.
Tony Thornburg, 35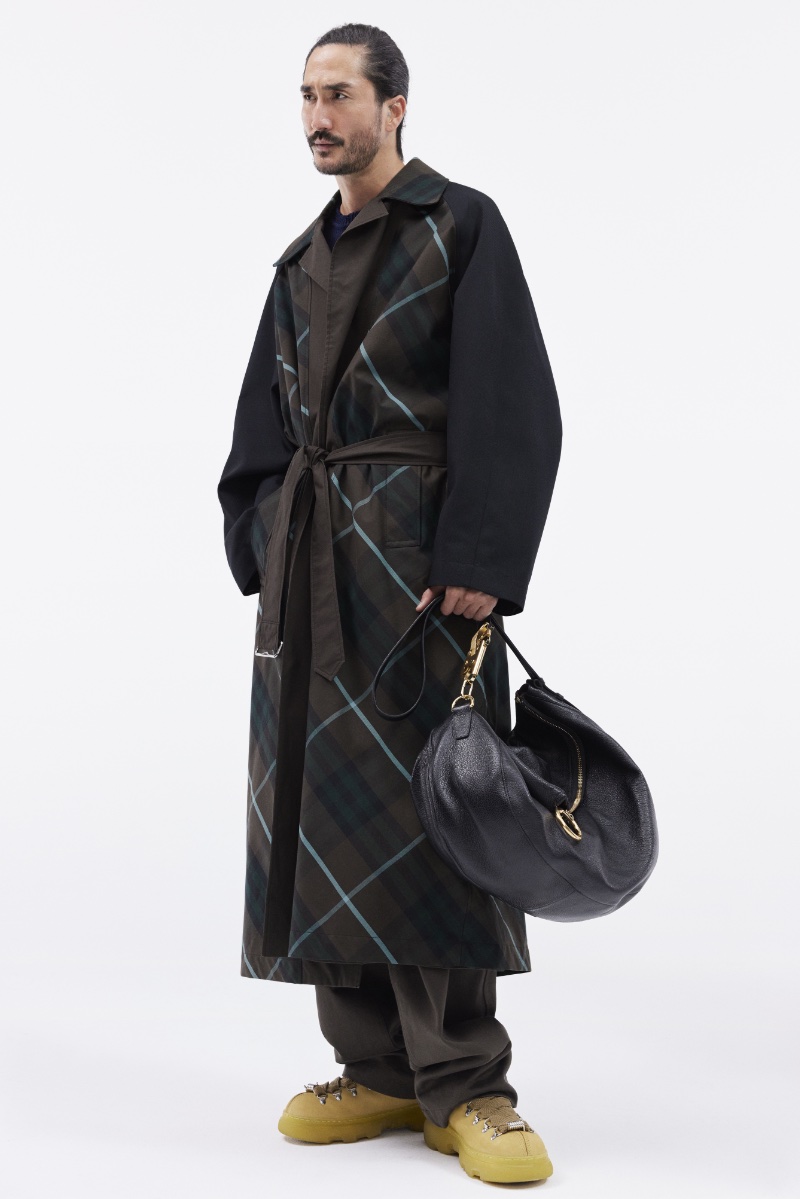 Of Japanese and Swedish heritage, Tony Thornburg brings a distinctive perspective to the fashion world. When asked about fashion's significance, he articulates, "Fashion to me isn't a statement of individualism or an expression of taste [or] style."
Tony continues, "Fashion is a non-verbal form of communication in which individuals can visually identify with like-minded others through a lifestyle, hobby, interest, or characteristic. It is so we can identify with a set of ideologies or genres and find others or groups in society who think and/or feel similarly as you do."
In Tony's view, fashion serves as a silent language that connects people who share common lifestyles, interests, or ideologies, allowing them to find kindred spirits in the tapestry of society.
Henrik Fallenius, 40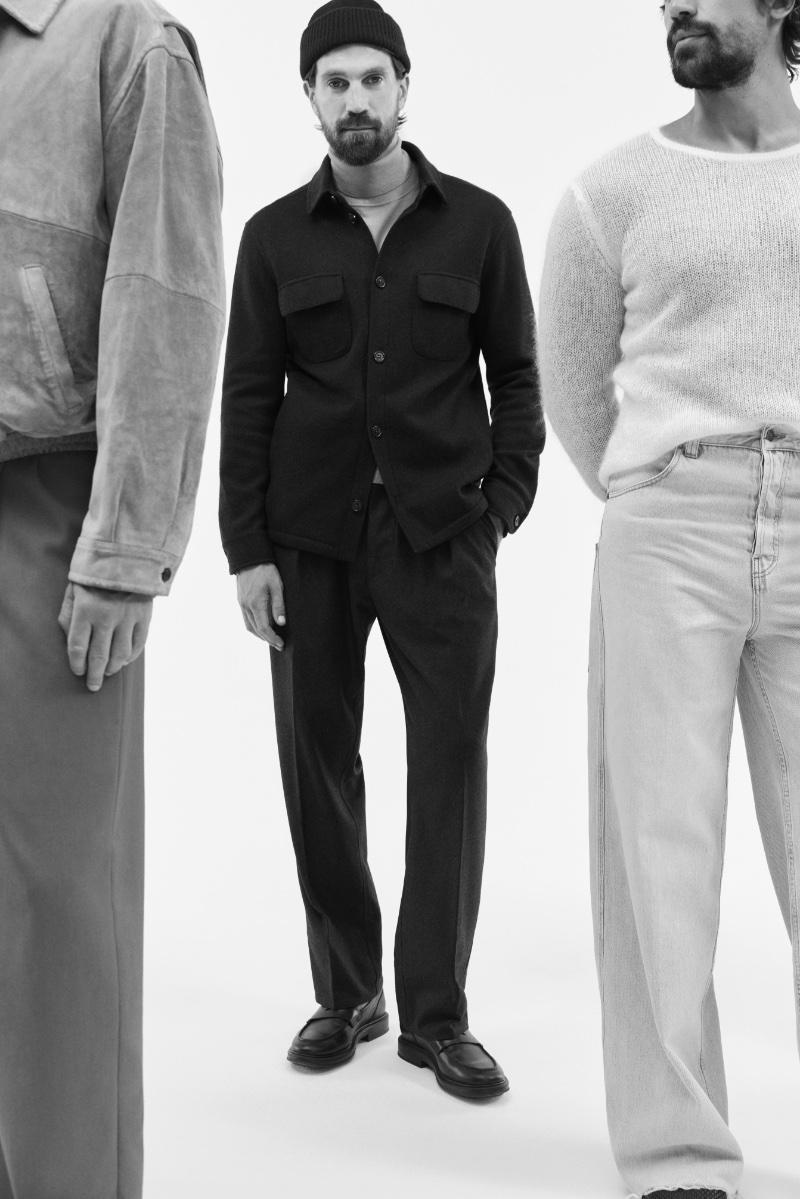 Henrik Fallenius, a globetrotter by nature, hails from Sweden but has called the world his home, residing for over half of his life in vibrant cities like Paris, New York, and Los Angeles.
With a modeling career spanning an impressive 17 years, Henrik has graced the industry's stages, collaborating with prestigious brands and visionary photographers. Yet, his engagement with fashion doesn't end on the runway; he also serves as a brand communication manager at adidas.
When asked about his perspective on fashion, Henrik explains it as "A way to express myself." In this simple yet profound statement, he encapsulates the essence of fashion as a medium for personal expression.
Notably, Henrik has embraced sustainability in his fashion choices, leaning towards vintage pieces that resonate with his style and contribute to a more environmentally conscious approach to clothing.
Ignacio Ondategui, 29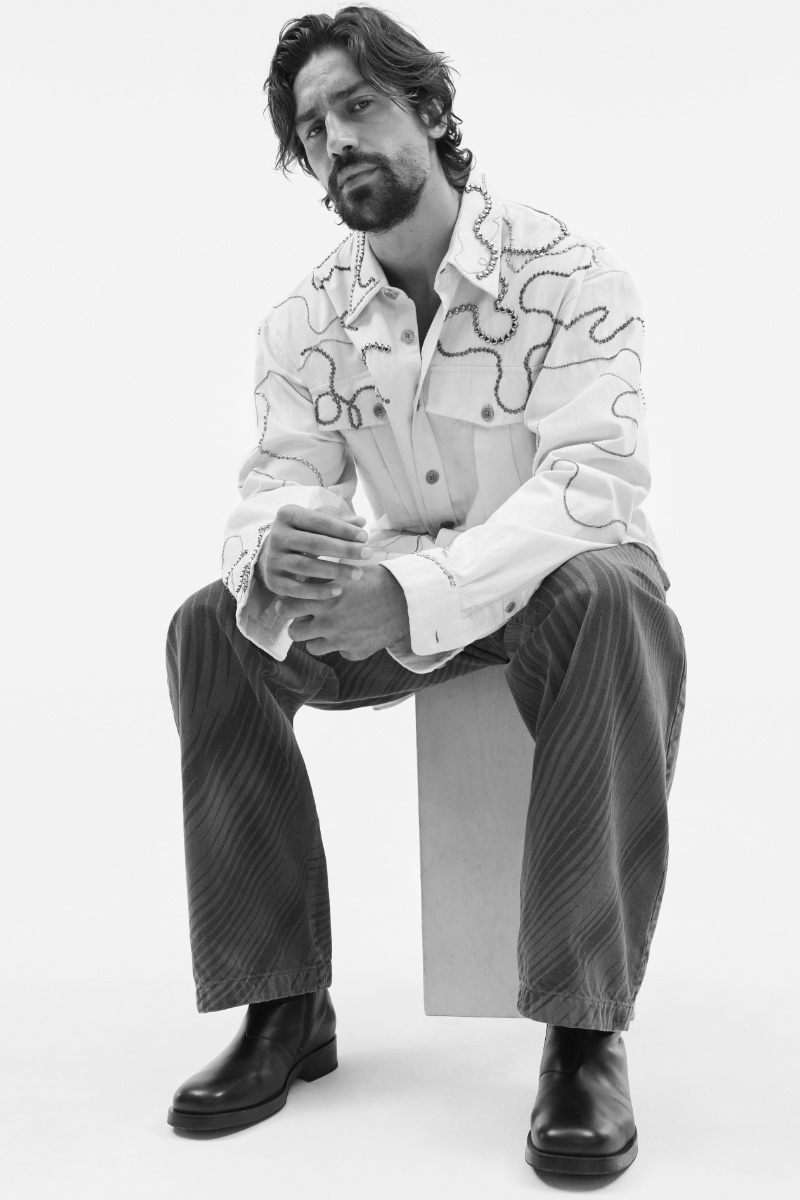 Ignacio Ondategui, a native of Tudela in Navarra, shares insights into his life beyond the camera's lens. Residing in his hometown with his father, Ignacio ventured into modeling at 18, a path that soon became his sole focus.
Despite his background in law and business, he entirely dedicated himself to modeling, and his career has steadily ascended. When asked about the significance of fashion in his life, Ignacio eloquently states that fashion is a form of self-expression.
Ignacio believes that how you feel is often reflected in your choice of clothing, from colors to brands. He admits that despite his involvement in the fashion world, he tends to stick to a consistent personal style, confessing, "Although saying this, I almost always wear the same clothes."
Carlos Blanco, 60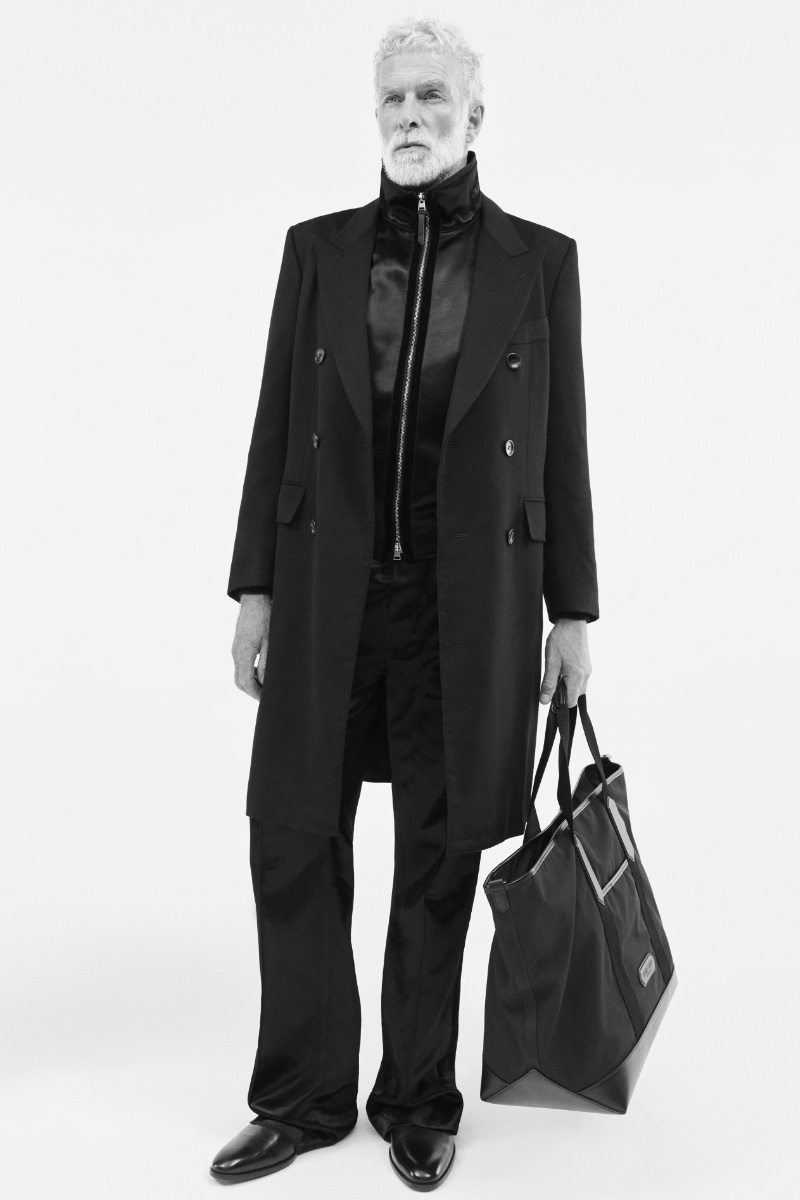 Carlos Blanco, a seasoned model with 60 years of life experience, hails from the picturesque A Coruña, Spain. His remarkable journey in the modeling world commenced at 18, and today, he masterfully balances this with teaching yoga, embodying a harmonious blend of tradition and modernity.
When asked about his perspective on fashion, Carlos offers a heartfelt insight, saying, "Both my grandparents and my parents had clothing stores, and so did I." Fashion, to him, runs deep within his family's lineage, a generational thread of expression and communication.
Carlos sees fashion as a powerful means of conveying one's identity and essence to the world. In the way you dress, he believes, lies the ability to speak volumes about who you are and what you stand for, an art form that resonates with his rich family heritage.
Ahmad Cisse, 27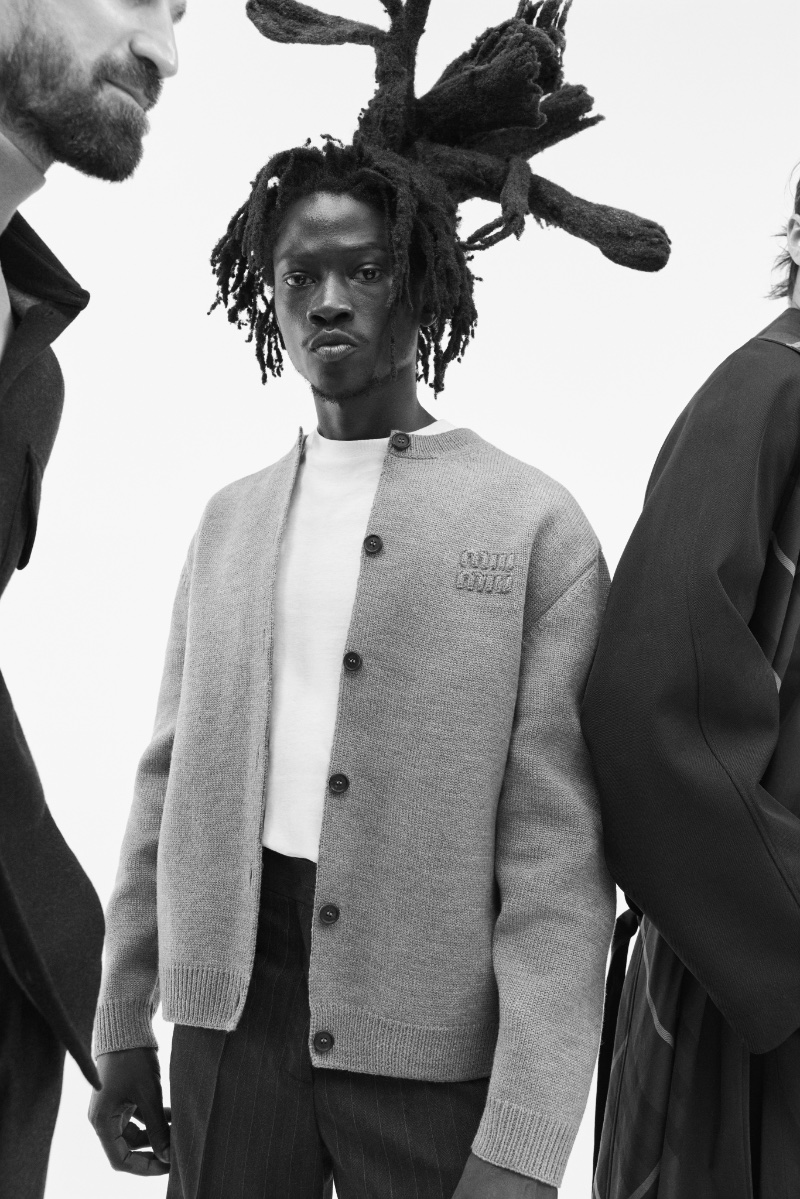 Ahmad Cisse, a creative hailing from Senegal and firmly rooted in the vibrant heart of Brooklyn, embodies a multifaceted artistic spirit. He channels his passion within the arts, painting his creativity across a broad canvas.
As an artist in diverse capacities, Ahmad delves into styling, photography, and creative direction, weaving his unique vision into the fabric of his work. Beyond his pursuits, he is a community builder, co-founding the cine club Jollof films and contributing to the creative powerhouse known as WESHHH.
As he ventures into the fashion industry as a model for nearly two years, Ahmad's creative journey takes on a new dimension. When asked about the meaning of fashion in his life, Ahmad eloquently expresses, "Fashion is more spiritual than it is accredited for."
Ahmad perceives fashion as a vessel for spiritual expression, transcending mere vanity. To him, fashion embodies energy breathed into an outfit, an artistry that breathes life into fabric and form.
Matthieu Jansen, 37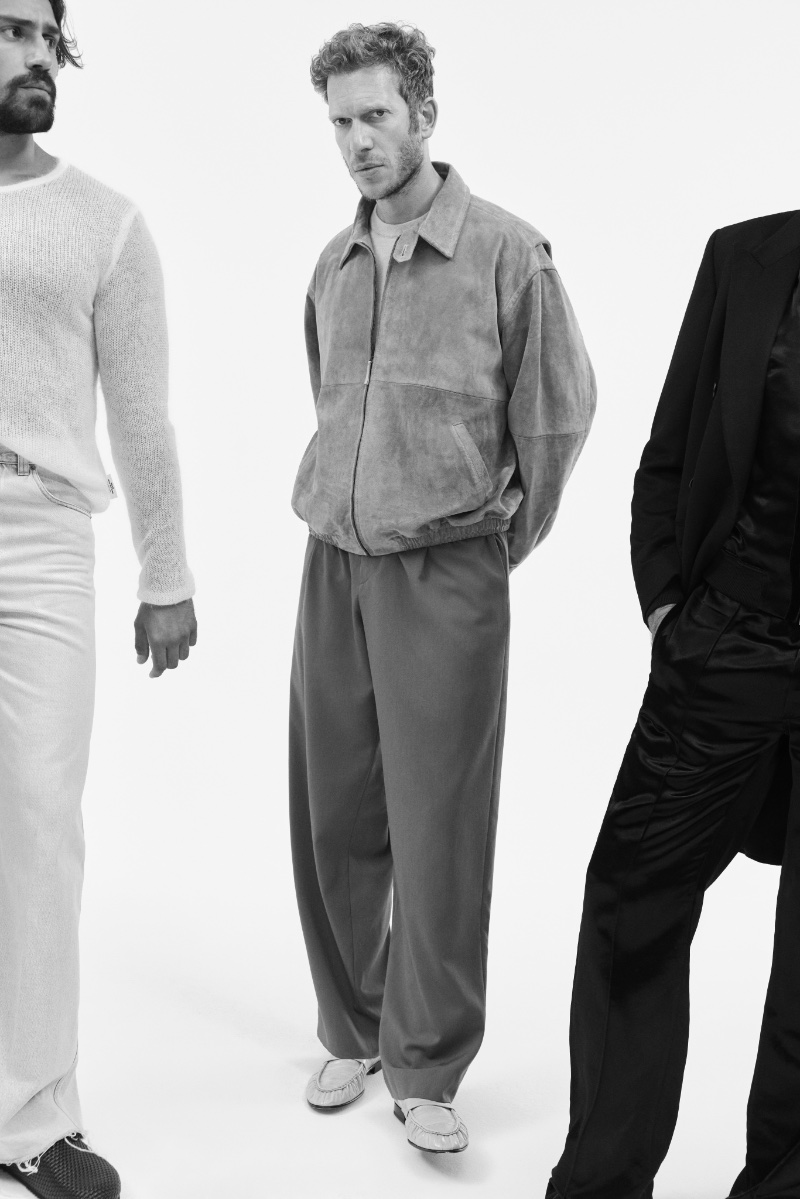 French/Dutch model Matthieu Jansen carries a wealth of fashion experience. He embarked on his modeling journey at age 20, spanning an impressive 17 years in the industry.
Beyond his modeling career, Matthieu ventured into the entrepreneurial sphere, founding a beanie and accessories brand in 2015 rooted in the vibrant city of Amsterdam. As a model and a creator, this dual role reflects his multifaceted engagement with the world of style and aesthetics.
When asked about his perspective on fashion, Matthieu offers a concise yet profound insight, stating, "Fashion can be used as a tool to express yourself. Fashion, for me, is temporary, it all comes and goes. Find fashion treasures and implement them [or] blend them with your style, and you'll make fashion timeless."