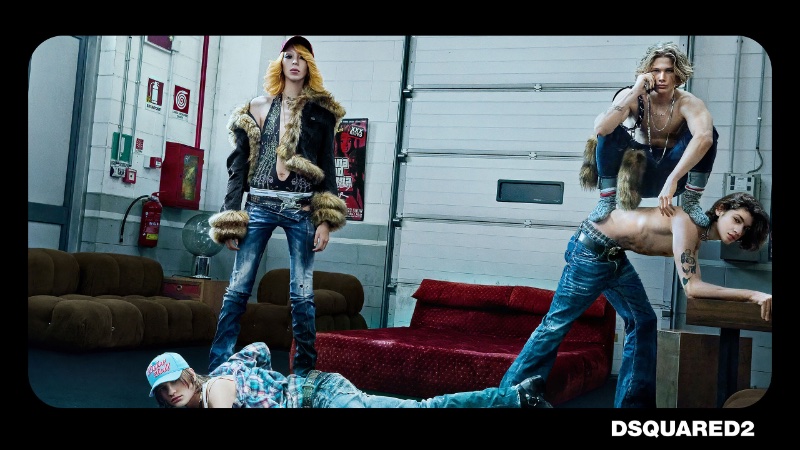 Dsquared2's fall-winter 2023 campaign is a time capsule, transporting us back to the early 2000s with a modern twist. Imagine jeans that speak the language of the stars—Dark Easy Wash Bob jeans, to be exact—paired with belts that boast vintage winged horse buckles. This casual style is not as you know it. It's tinged with youthful sensuality that's become the brand's hallmark.
Dsquared2 Fall/Winter 2023 Campaign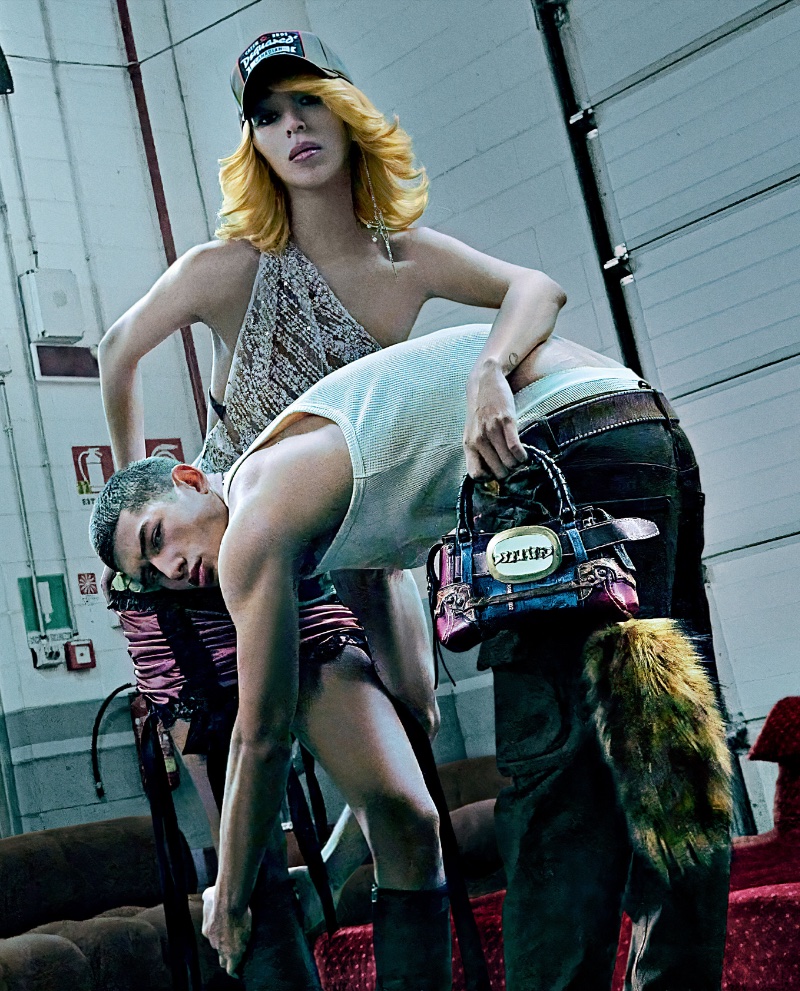 This season's visual narrative unfolds through the discerning eye of photographer Steven Klein. Collaborating with creative director Giovanni Bianco, the duo crafts an atmosphere as evocative as stylish. Haley Wollens, the campaign's stylist, ensures that the models are a vision in denim, a fabric that has transcended time and trends.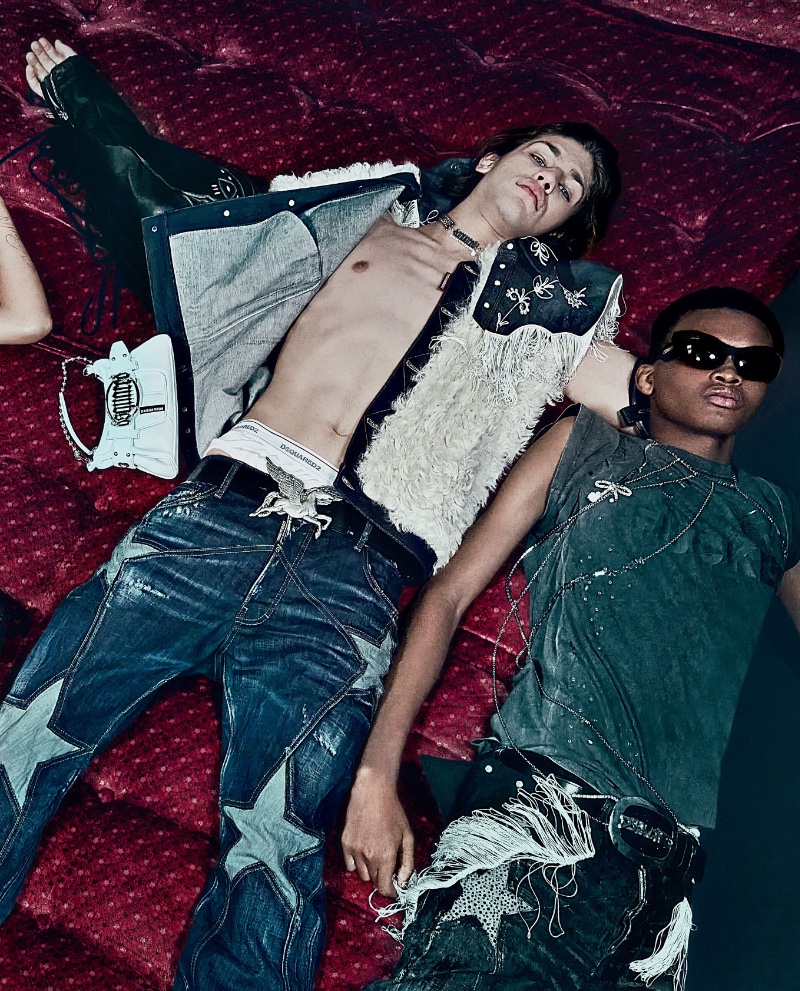 The faces of the campaign are a blend of the traditional and the modern: models like Mateus Ribeiro and Ekene Ofuzor share the frame with digital influencers such as Gianluca Molin. It's a melting pot of personalities, each bringing flair to the Dsquared2 universe.
They inhabit an industrial dreamscape, a warehouse interior that serves as the backdrop for the season's offerings—from distressed denim to faded flannels and fringed tops.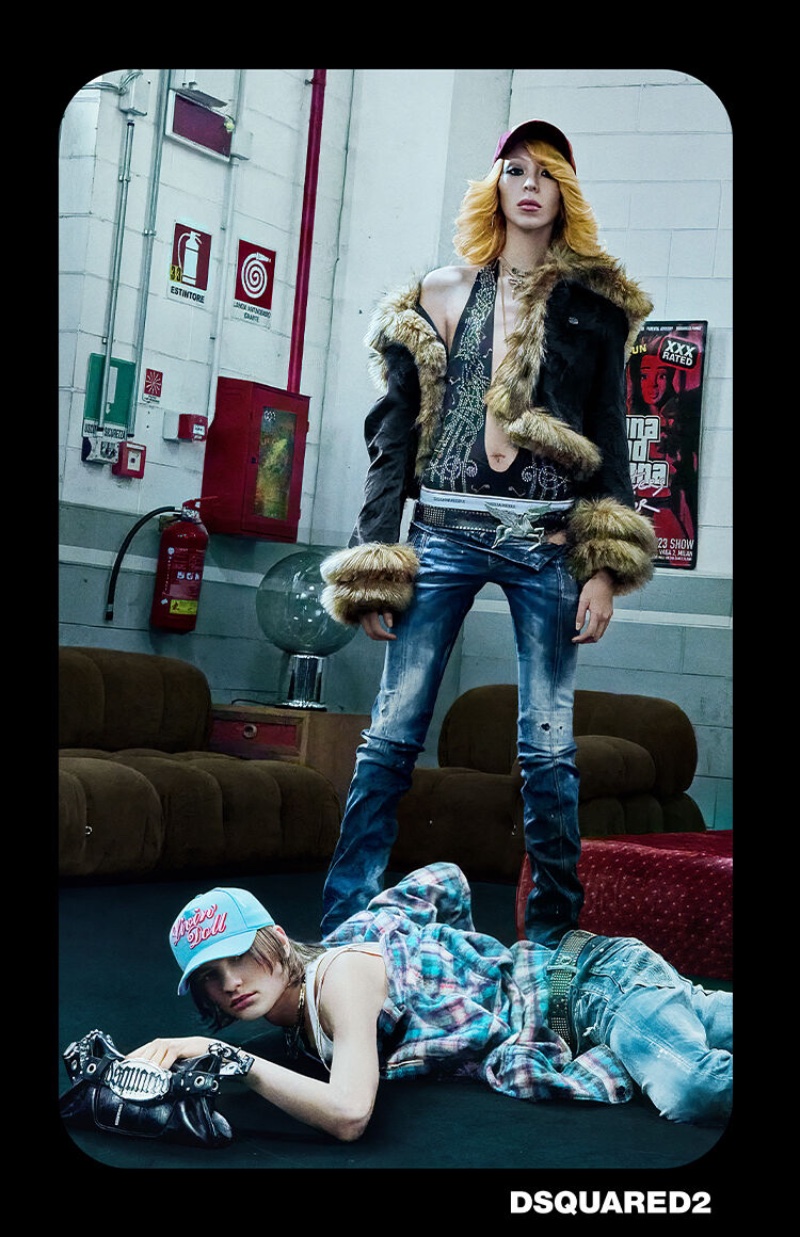 Dsquared2's campaign is a curated experience. It's a nod to the past while keeping one foot firmly in the present, capturing the essence of what makes Dsquared2 a brand that defies easy categorization. It's a blend of eras and attitudes, a sartorial dialogue that invites us all to join the conversation.