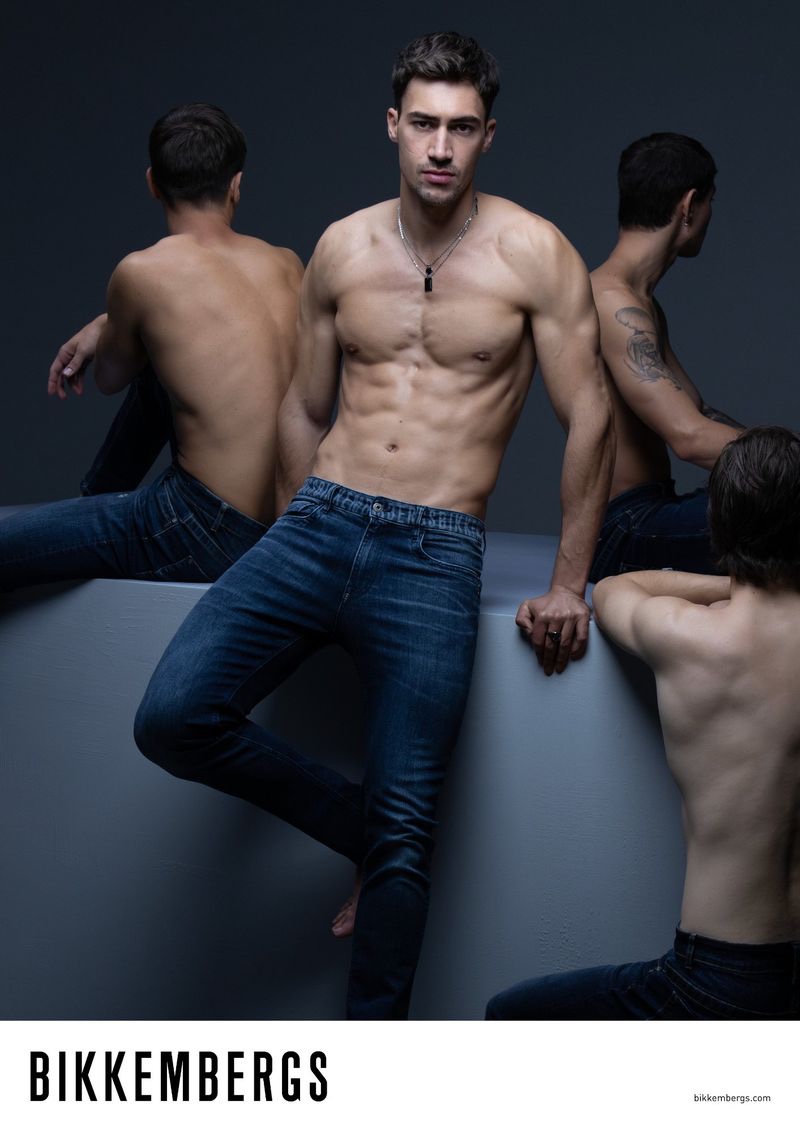 Alessio Pozzi takes center stage in Bikkembergs' fall-winter 2023 campaign. Casting a spotlight on the physique, the fashion brand ushers in the season with a distinctly masculine narrative. Alessio isn't just another model; he morphs into the creative muse, assuming the mantle of the leading man in an array of Bikkembergs staples.
Bikkembergs Fall/Winter 2023 Campaign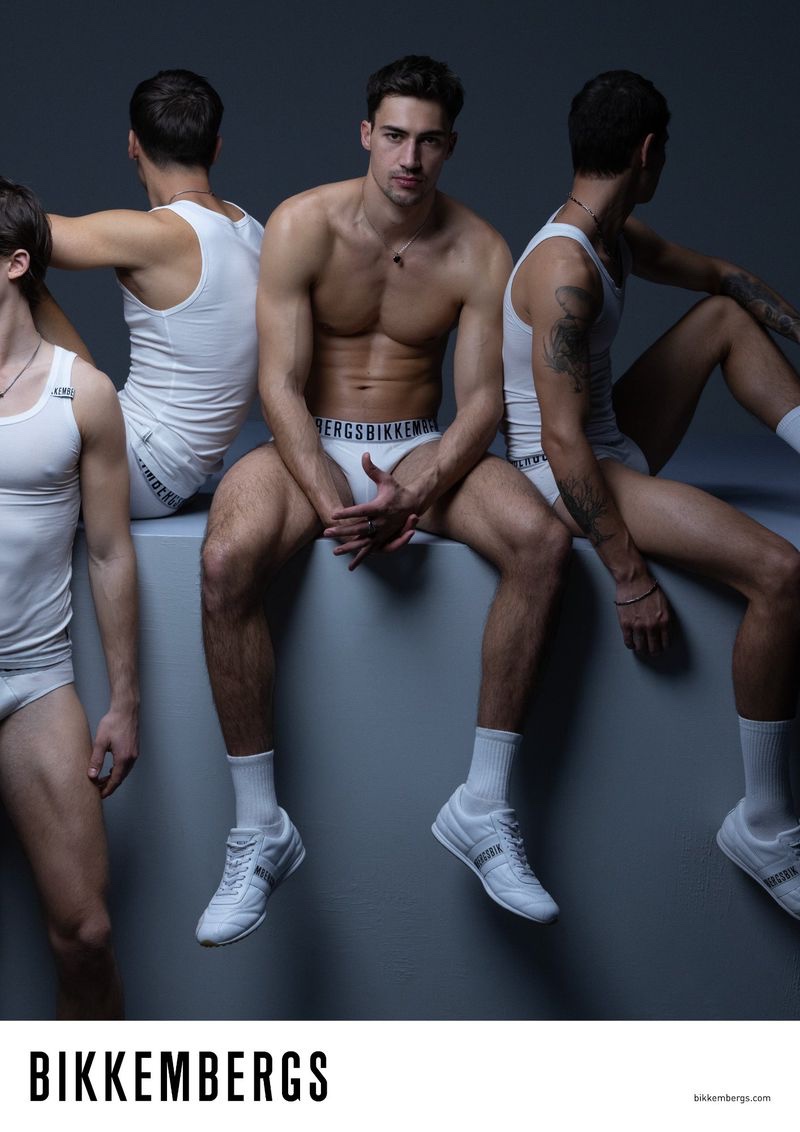 Surrounded by an assembly of fellow models, Alessio exposes the viewer to Bikkembergs wardrobe essentials. From classic underwear briefs in black and white, which highlight the male form, to the everyday ease of denim jeans to the athletically chic tracksuit, Bikkembergs reveals a look at its DNA.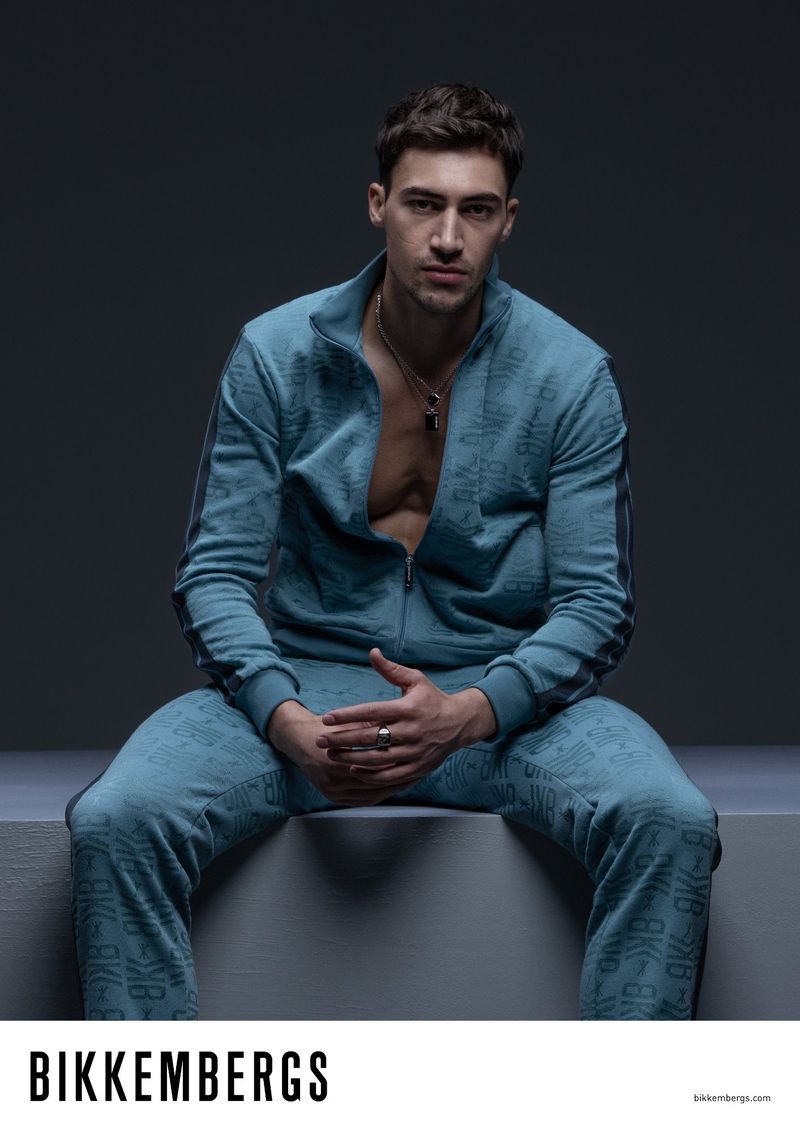 Working his magic behind the lens, Oskar Cecere captures the essence of Bikkembergs' fall campaign, utilizing dark, cold tones that complement a stripped-down set. This austere backdrop serves a pivotal purpose, accentuating Bikkembergs' inherent athletic spirit and adoration of the male physique. The visual narrative avoids unnecessary frills and excess, favoring a natural display.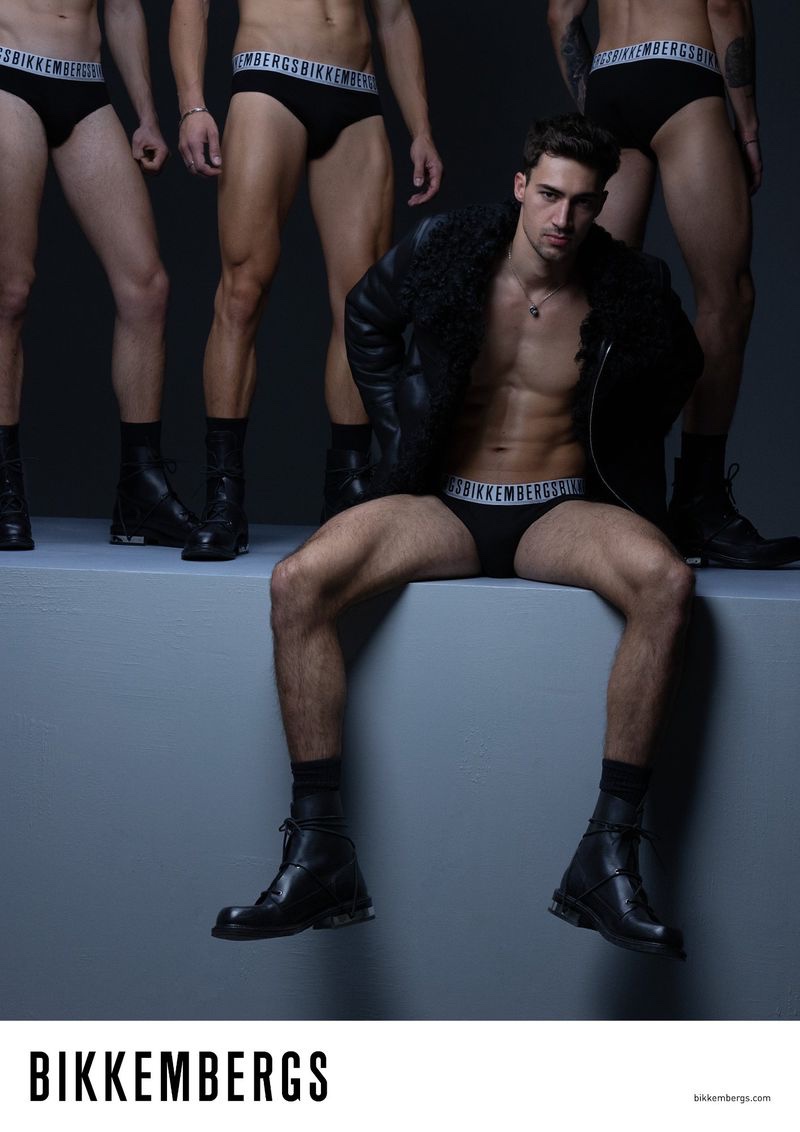 Yet, it isn't just the underwear that gets the spotlight this season. Bikkembergs, with a keen eye for detail, make sure to emphasize the footwear offerings as well. Introducing crisp white sneakers and refined black leather boots, the brand presents the quintessential shoes for any man seeking comfort and style this season.
Whether for a brisk morning jog or a casual weekend outing, these footwear options benefit every man's fall-winter arsenal, proving once again that Bikkembergs knows precisely what its audience wants.