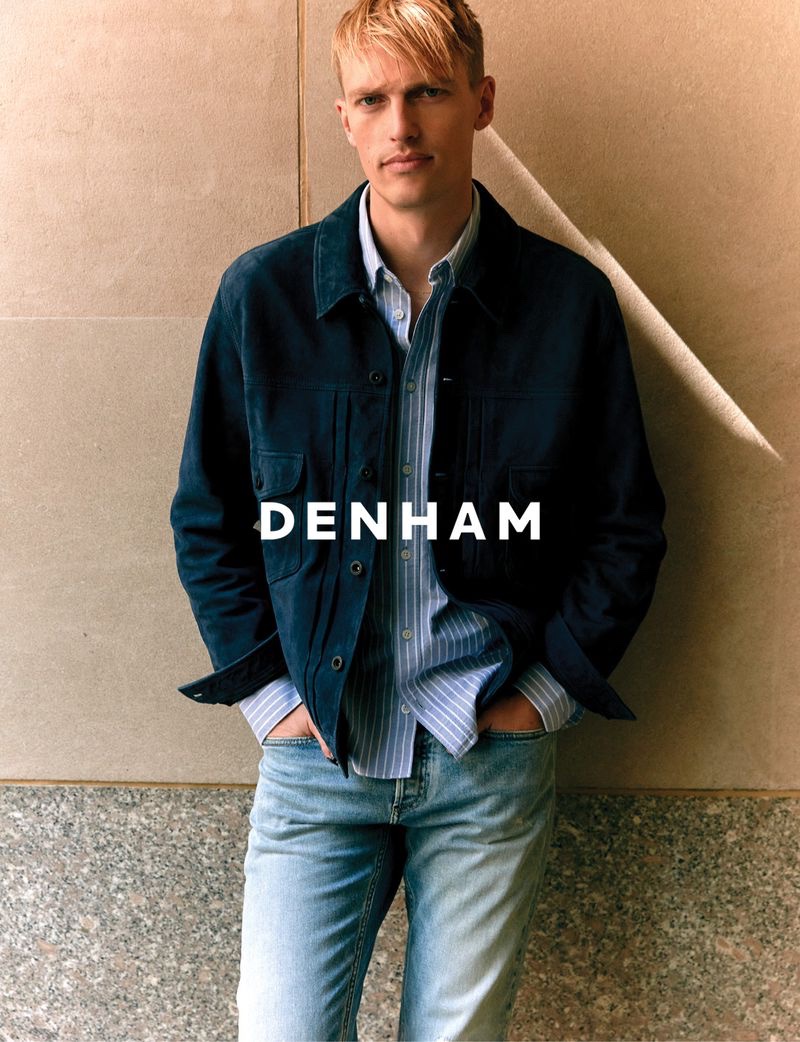 New York serves as the stage for DENHAM's spring-summer 2023 campaign with its collection, an amalgamation of pop, classic, and street-style influences distilled into an impressive array of denim designs. Victor Nylander, the man of the season, headlines the advertisement, captured through the lens of photographer Jorin Koers.
DENHAM Spring/Summer 2023 Campaign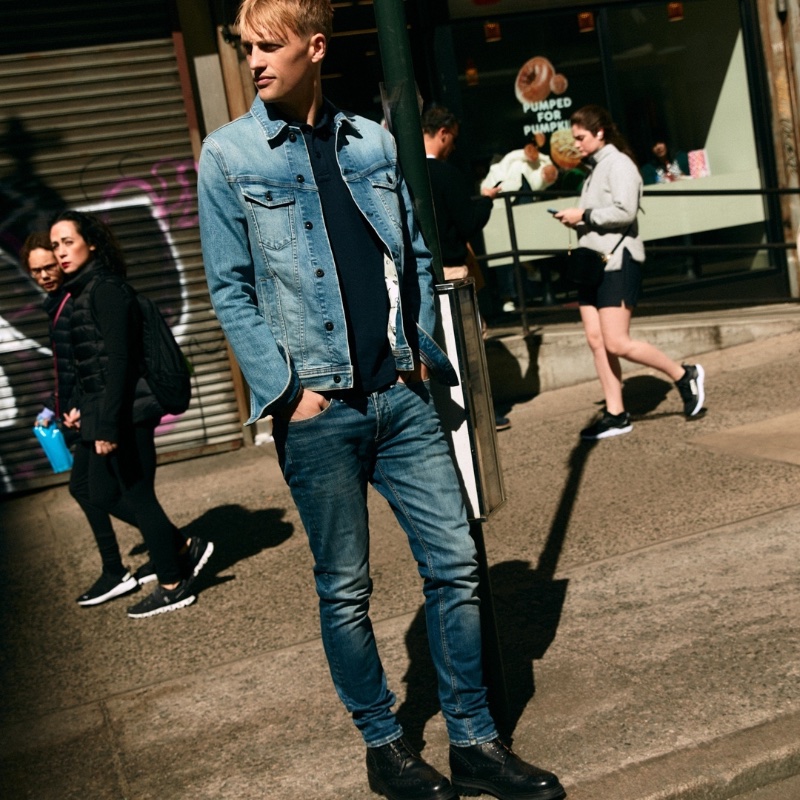 In a celebration of quintessential New York, Victor takes to the city streets, unveiling DENHAM's key pieces for the season. Jan Fuite, responsible for the spot-on styling, helps the pieces come alive on Victor. The assortment ranges from essential denim like jean jackets and slim-fit jeans to shirts, each designed with a keen understanding of contemporary fashion trends.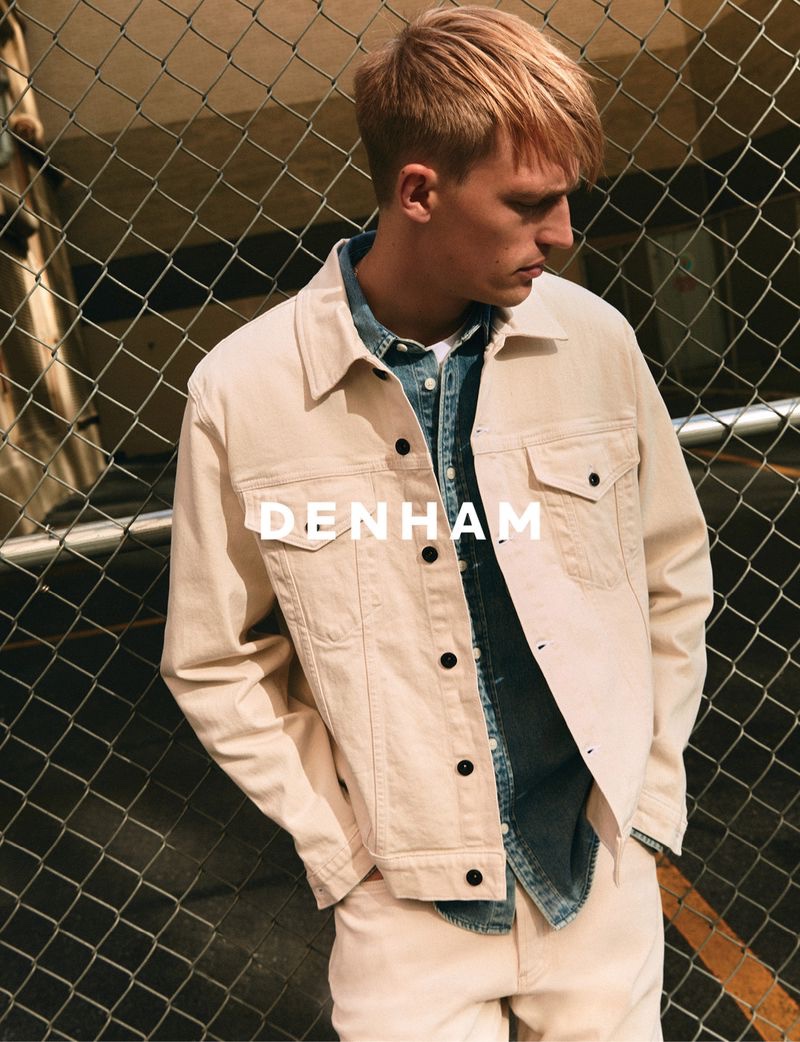 DENHAM's spring-summer 2023 collection renews the time-honored conventions of denim design, experimenting with an assortment of washes and styles. The results? Eye-catching pieces that embody a distinctively Denham brand of cool, perfect for navigating the hustle and bustle of city life.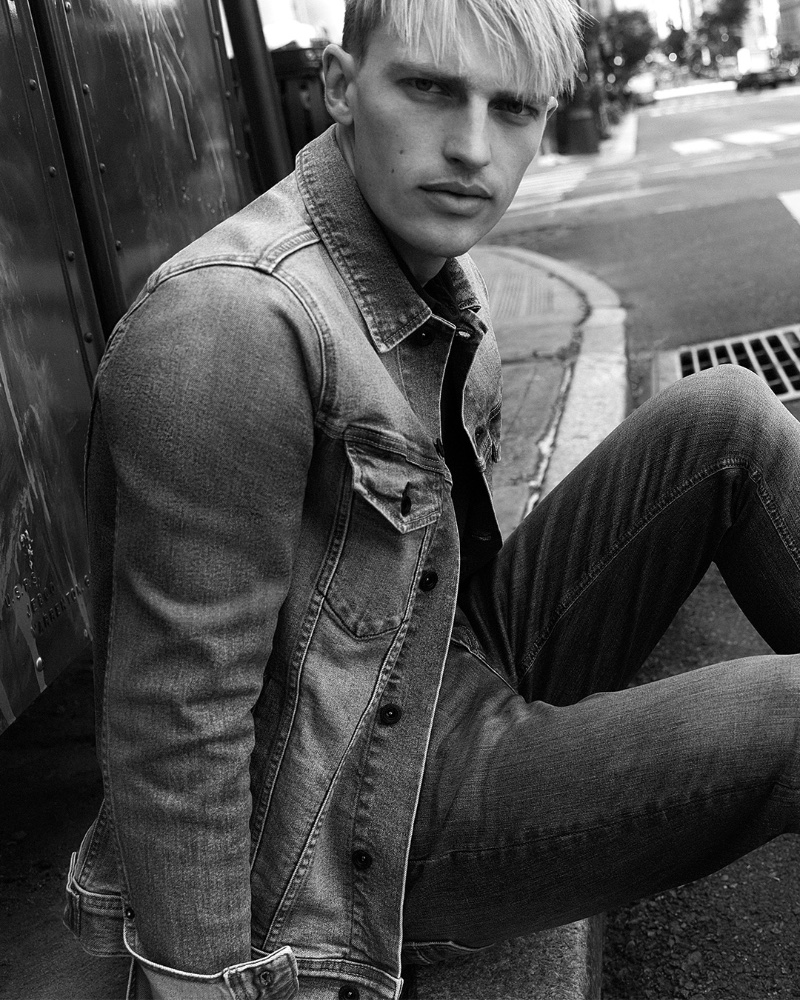 As the blond model weaves through the urban landscape, the collection's inherent versatility shines through, each outfit change revealing another aspect of the brand's vision. It's a vision steeped in history yet innovatively forward-looking—a nod to the classics but with a street-smart twist.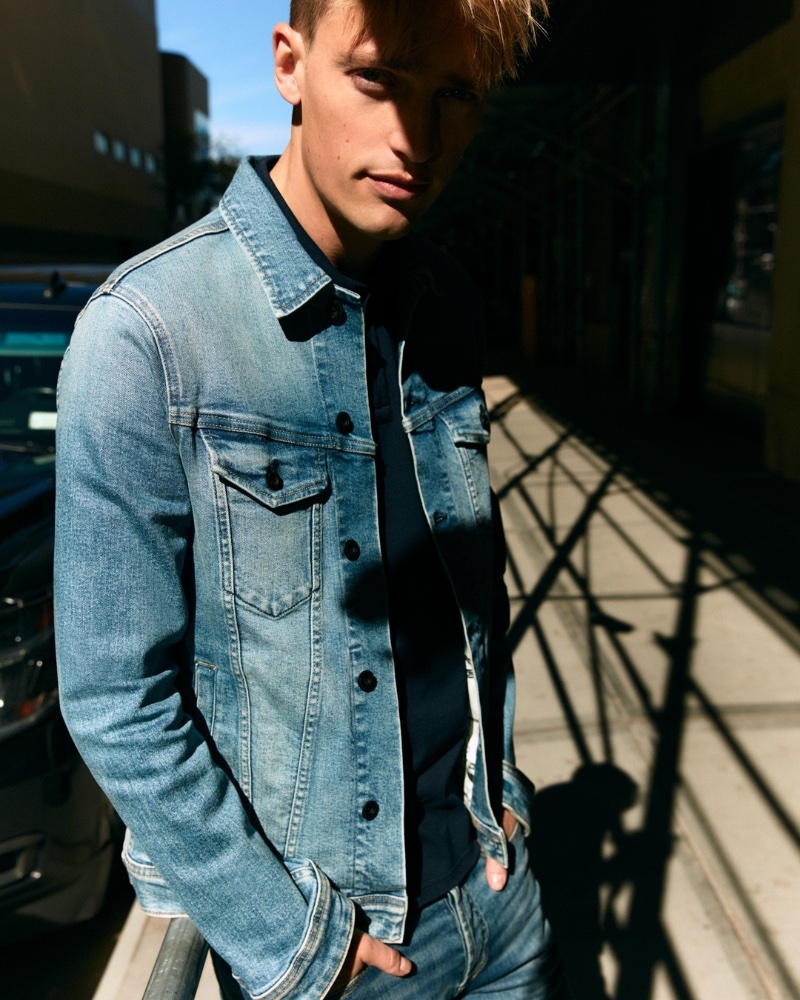 DENHAM Summer 2023 Collection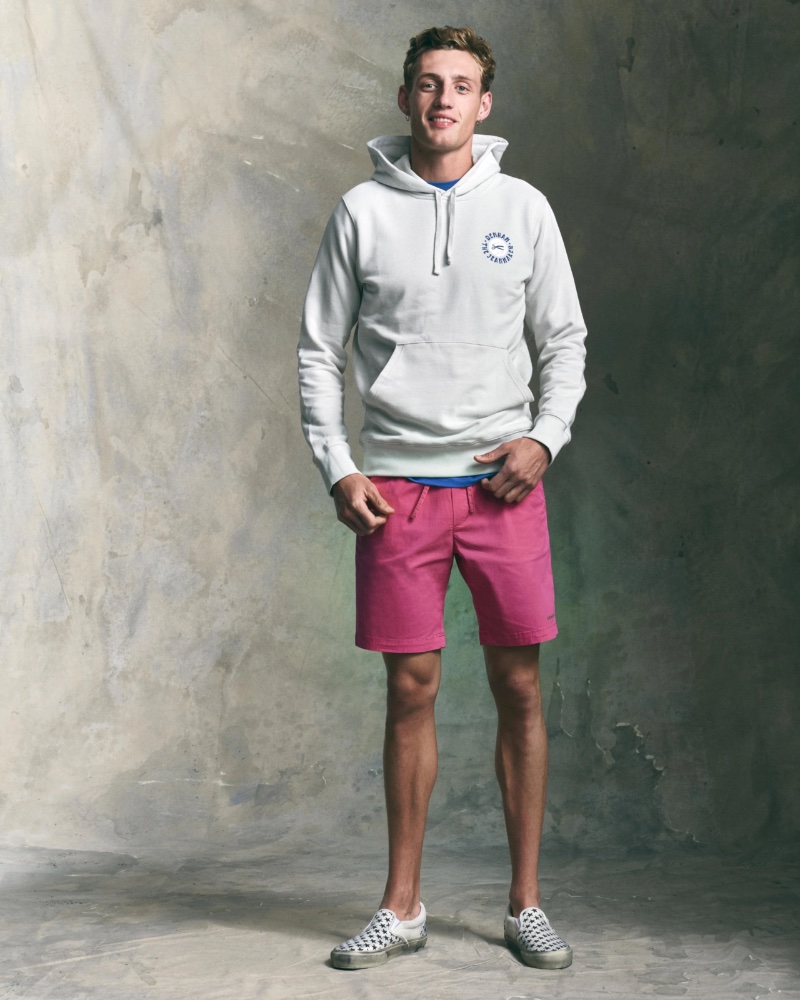 DENHAM's summer 2023 collection, as showcased by Aubrey O'Mahony, is an essential addition to a relaxed summer style. The range effortlessly balances style and comfort by combining stretchy, slim-fit jeans with color-varied graphic t-shirts, distressed denim shirts, and patterned short-sleeve shirts. Furthermore, the addition of sweatshirts, hoodies, and shorts is ideal for outdoor summer activities.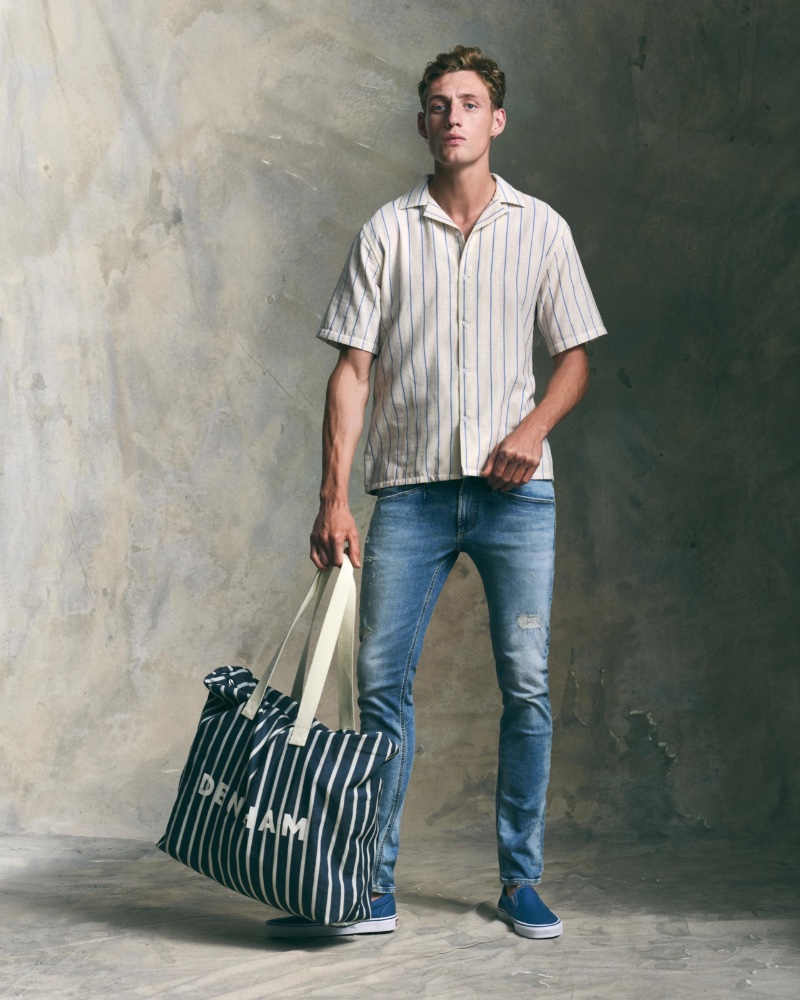 DENHAM Spring 2023 Collection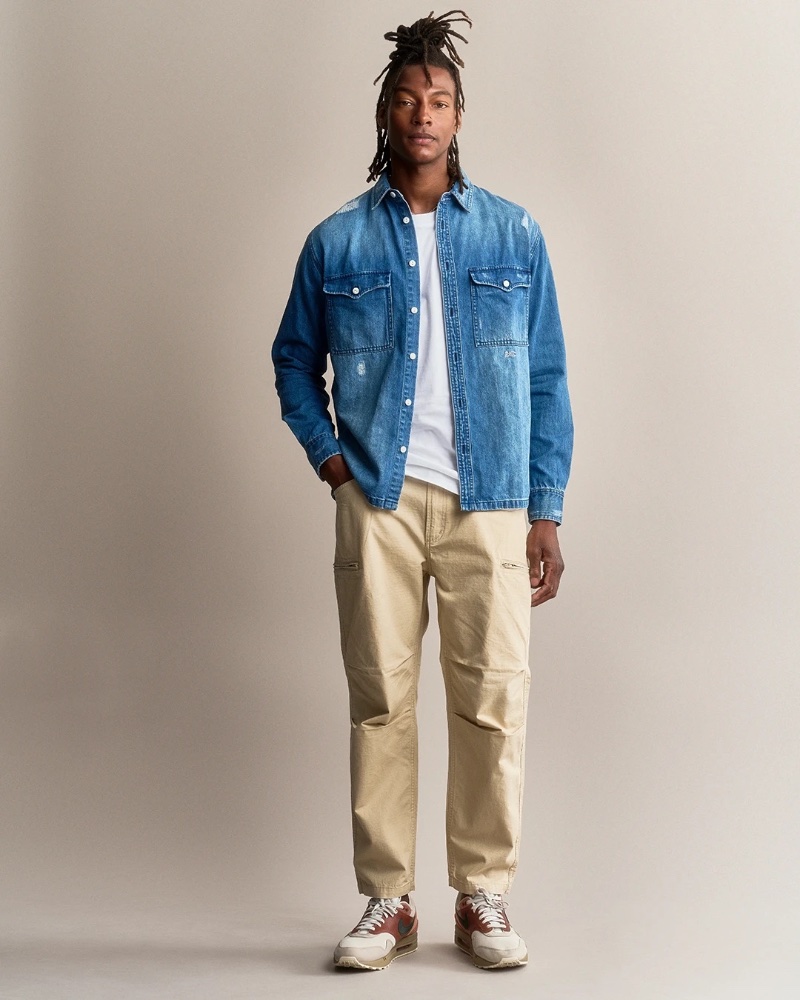 In the spring 2023 lookbook from DENHAM, models Ty Ogunkoya and Rutger Schoone present a leisurely wardrobe underscored by traditional denim blue and understated neutrals. The lookbook spotlights DENHAM's hallmark denim pieces, with an array of jeans, jackets, and shirts epitomizing the brand's innate ease of style.
Beyond denim, the lineup expands to encompass a variety of core wardrobe components like t-shirts, button-downs, hoodies, lightweight jackets, and even a sweater vest, adding depth and versatility to the collection.