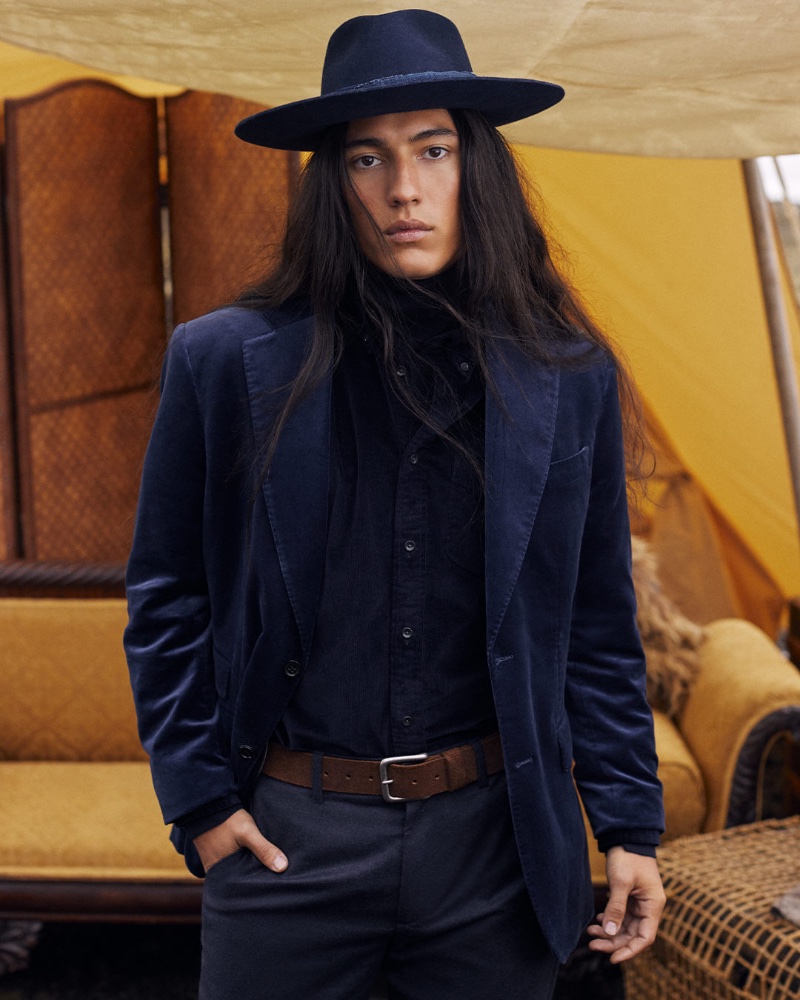 Banana Republic's fall-winter 2022 campaign resonates with great charm as the fashion brand continues its global travels. This season's ad takes Banana Republic from the romantic city of Venice to the winter landscapes of Iceland. Models Ryan Porter and Cherokee Jack join Banana Republic for its seasonal escapades, showing off a variety of looks, from suits and button-down shirts to overcoats and sweaters.
Banana Republic Fall/Winter 2022 Campaign
Richard Phibbs photographs Banana Republic's newest campaign, traveling from Venice to Iceland. The images deliver endless style inspiration with stunning ensembles shot on location sets designed by Jacki Castelli. Banana Republic's change in scenery for the season is a perfect mirror for a showcase that combines aspirational runway looks with grounded, real-life approaches to everyday dressing.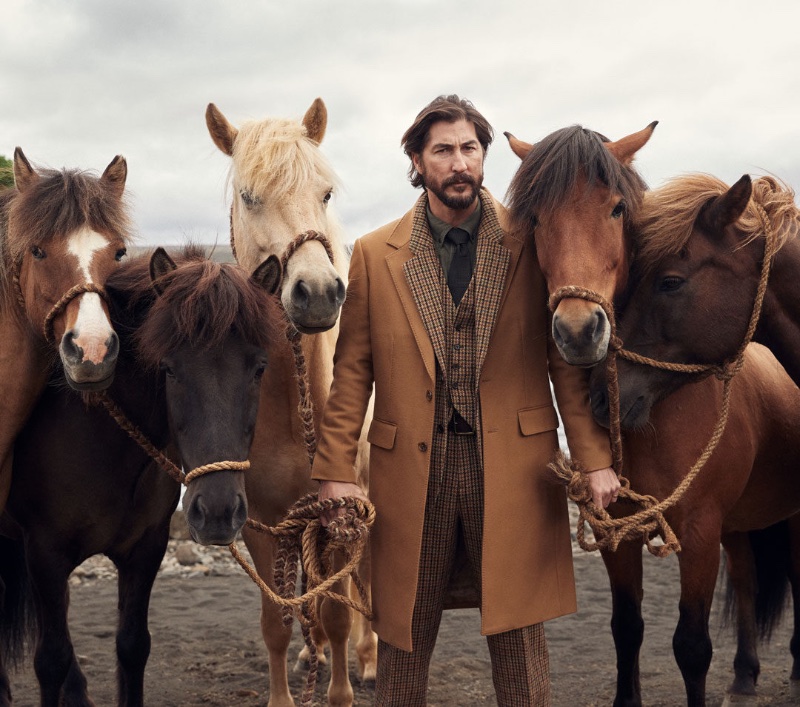 Models Cherokee Jack and Ryan Porter return as the faces of Banana Republic's latest campaign. The pair embodies the brand's stylish man, who is ageless. The models have appeared in previous ads for the brand, which has been using its seasonal advertising to showcase a new, more fashion-forward aspect of its clothing. This season, stylist Serena Pompei achieves success with inspiring fall-winter 2022 looks from Banana Republic.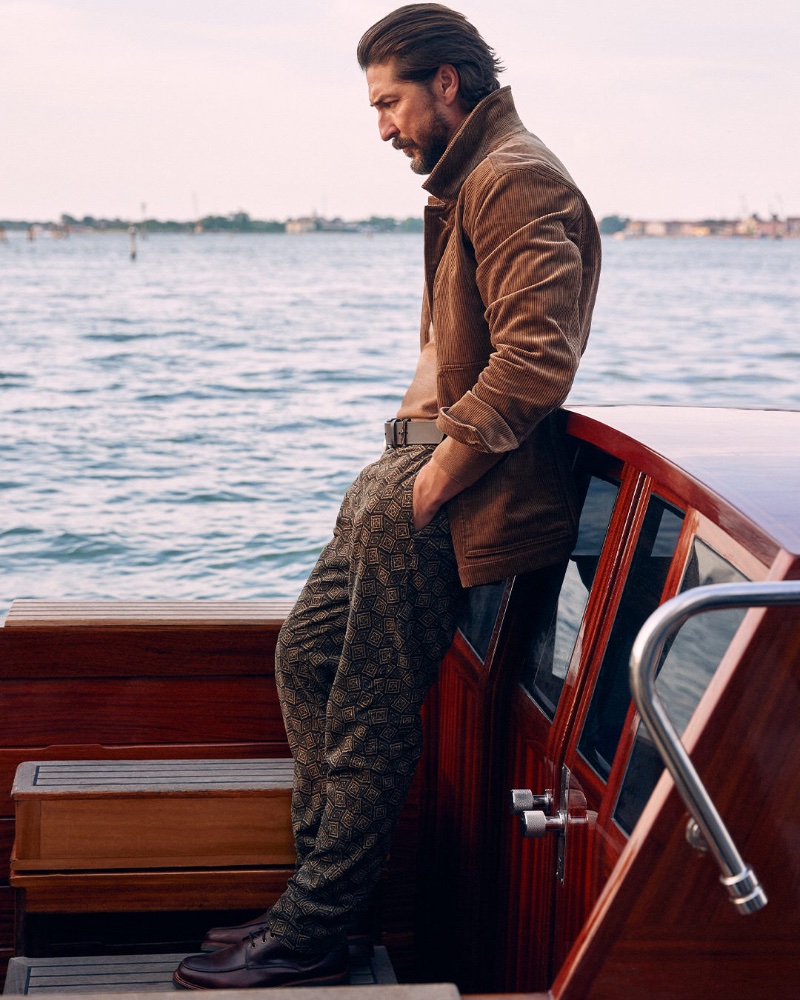 Banana Republic Men
Banana Republic, much like its setting for the season, captures an old-world charm with its wardrobe. In a bold tone, the brand's collection is a mix of classic and modern styles—ideal for any occasion—casual or dressy. Likewise, tailoring is emphasized for the season and can be dressed up or down with your mood in mind. Furthermore, Banana Republic's collection for men features materials like corduroy, wool, and suede, giving the pieces a textured wow factor.
Banana Republic Holiday Style
Banana Republic even has the perfect holiday style for men. Formal tuxedos, velvet jackets, and more offer the proper look for any occasion. Ultimately, Banana Republic's fall-winter 2022 campaign is a bold from-the-ground-up approach that leverages the brand's heritage, premium quality, and timeless design to create a modern, relevant and accessible wardrobe for today's man.