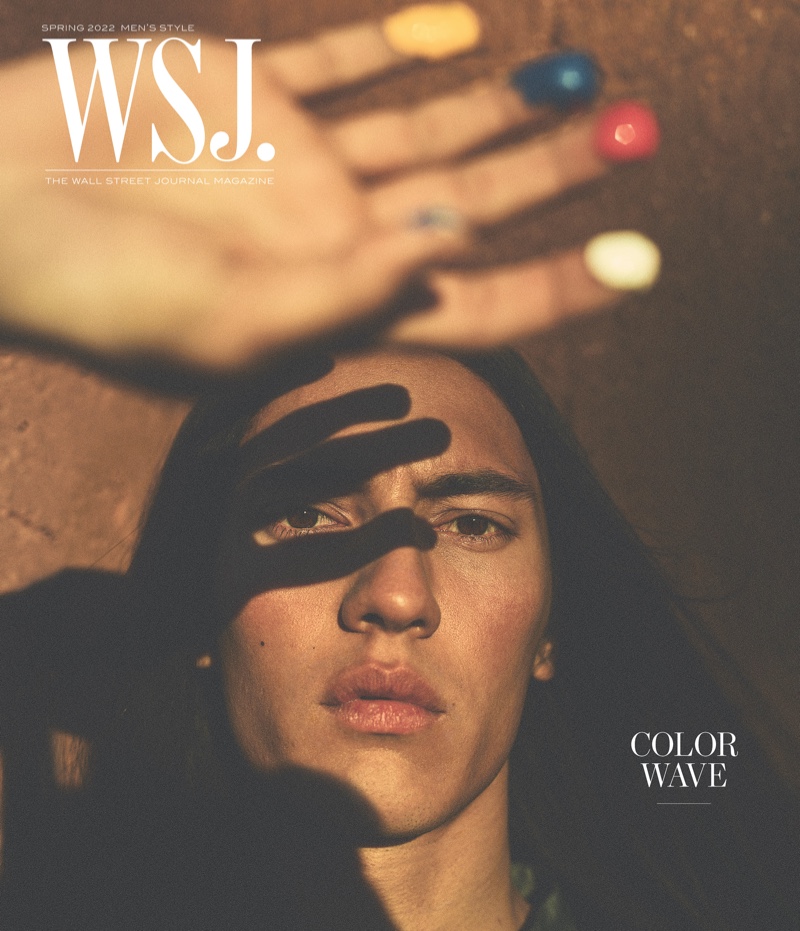 Cherokee Jack, who is currently the face of Banana Republic, has returned to the limelight again this season. The Ford New York model appears on the cover of the WSJ. Magazine's spring 2022 men's style issue. Inside the edition, Cherokee Jack shares the story with fellow model Sam Mallos. They travel to Santa Fe, New Mexico, for the fashion shoot, reflecting a Southwest flair. 
Annemarieke van Drimmelen photographs Cherokee Jack and Sam Mallos for the WSJ. Magazine. Van Drimmelen visits a pueblo-style ranch near Santa Fe as the setting for this special occasion. According to van Drimmelen, "New Mexico is a very special place in my heart." As van Drimmelen describes, she developed a special relationship with the state since her father relocated there 12 years ago. "The light is absolutely phenomenal–the way it reflects on the earth. It brings this amazing warmth."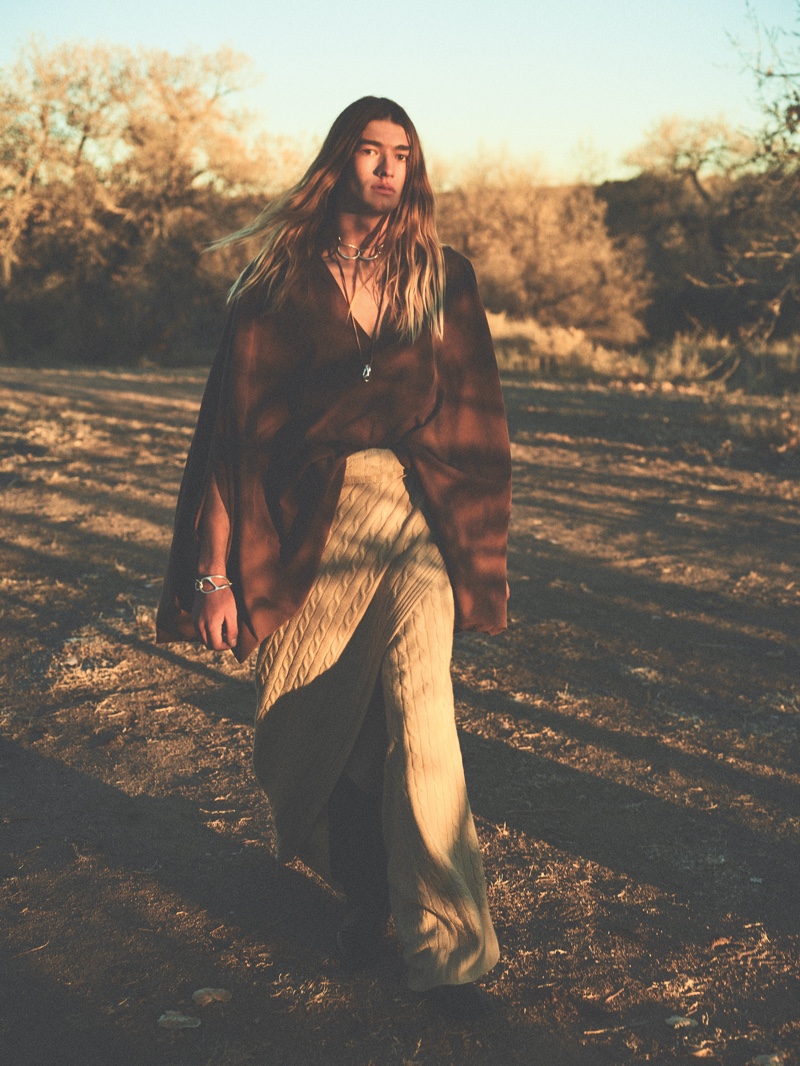 Stylist Giovanni Dario Laudicina grounds this season's fashions with a neutral color palette. Laudicina takes to El Rancho de las Golondrinas, also known as the Ranch of the Swallows, where he styles Cherokee Jack and Sam Mallos in inspiring spring ensembles. Liwan and Hermès are among the brands represented, as is Acne Studios.