MCM embraces "Forward Motion" with its fall 2022 collection and campaign. The fashion brand celebrates life in motion by diving into the exciting motorsports culture. For autumn, MCM reimagines various classics in a fast-paced world, primarily inspired by vitality and mobility.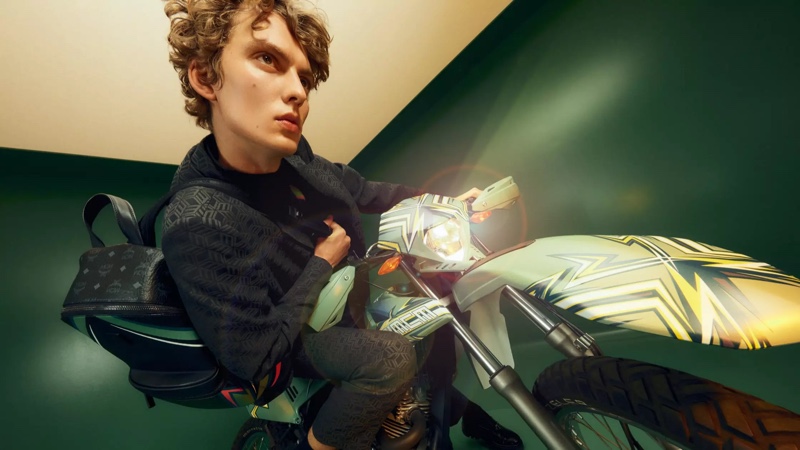 MCM Fall 2022 Campaign
Leon Dame takes to a set designed by Leonardo Papini for MCM's fall 2022 campaign. In striking poses, Leon appears alongside models Ko Ga Young and Sculy Mejia in the ad. Meanwhile, Dan Beleiu photographs the new advertisement while Raphael Hirsch looks after the styling. The models' wardrobe reflects MCM's stamp on modernity with dark prints and leather.
Related: LEON & MALIKA DON FALL STYLE FOR V MAGAZINE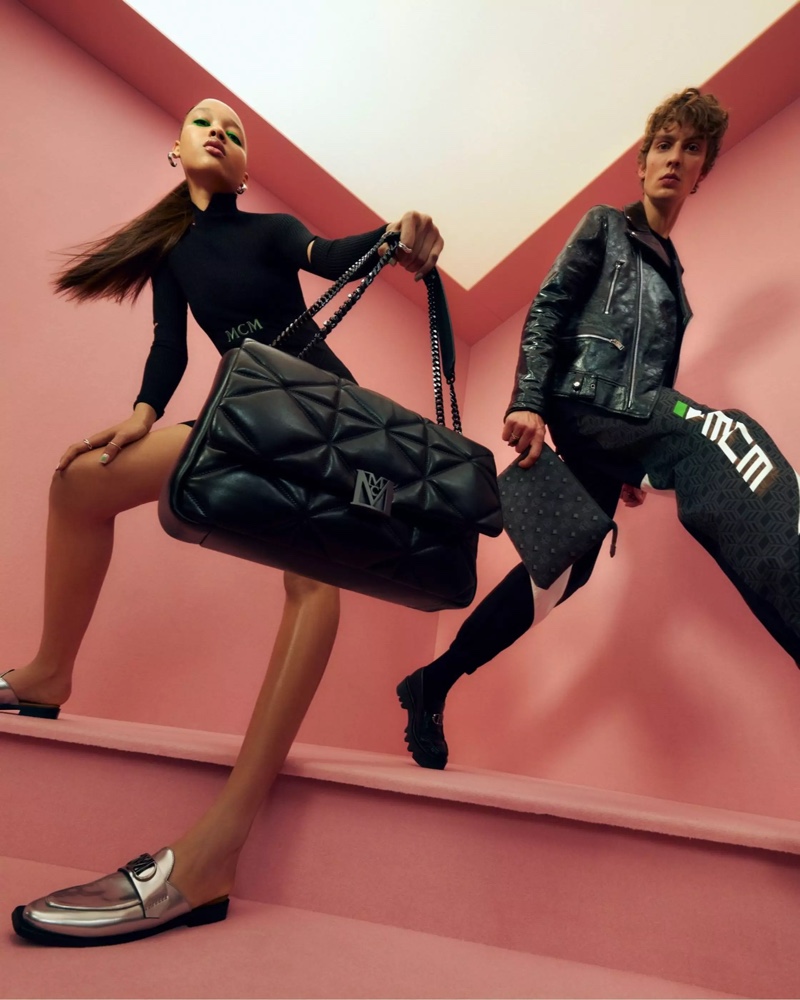 MCM's fall collection incorporates a blend of innovative tailoring paired with sharp modern cuts to create powerful and stark silhouettes that primarily adhere to the brand's code of youth and travel. The contemporary motorcycle lifestyle remains true to heart with the combination of color-blocked boots and stylish biker jackets topped with racing accessories.