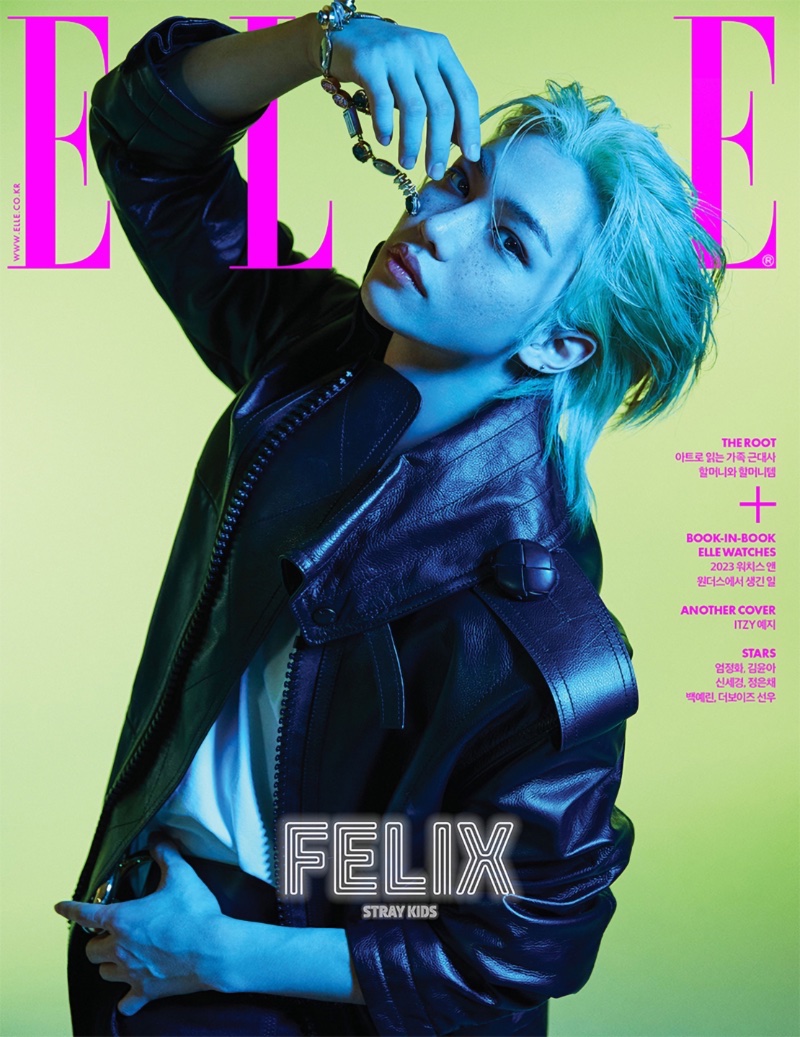 Felix, the Australian sensation from South Korean boy band Stray Kids, effortlessly commands attention as the star of Elle Korea's May 2023 issue. With not one but three captivating covers under his belt, this multifaceted artist continues to capture the hearts of fans worldwide. Following a successful second world tour with Stray Kids, Felix acknowledges the nervous energy that accompanies his on-stage presence but also expresses gratitude for the positive feedback he's received.
Felix Elle Korea May 2023 Covers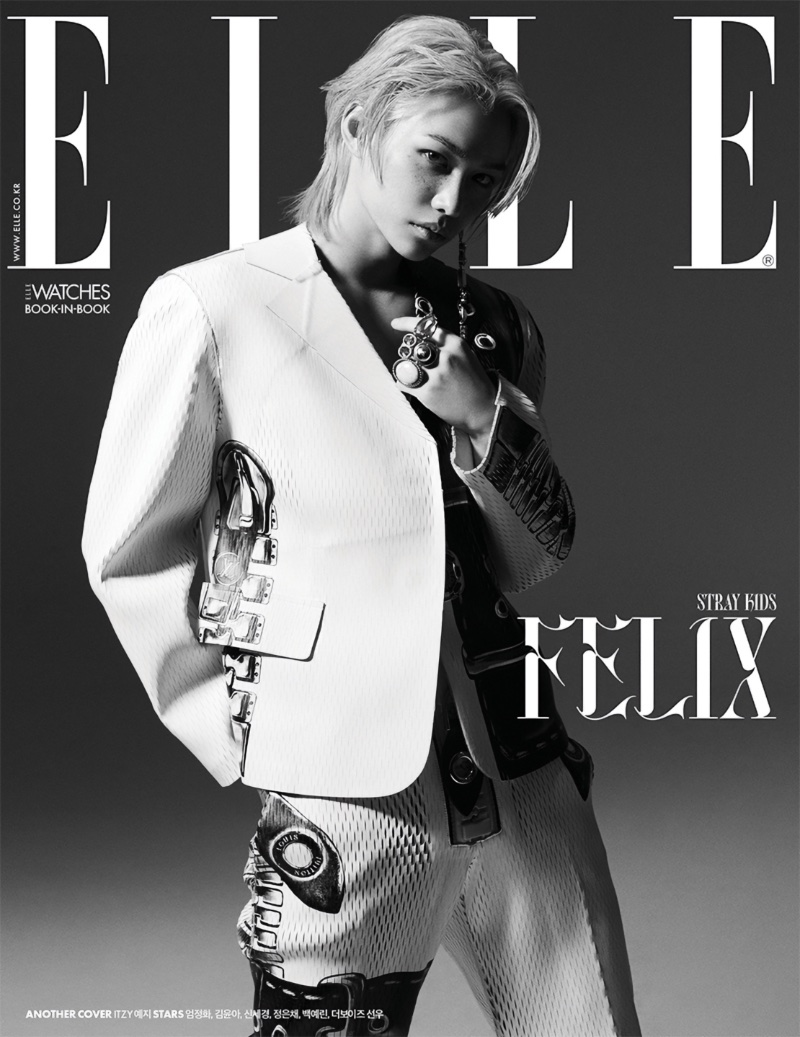 Teaming up with photographer Shin Seon-hye and stylist Kwon Hye-mi, Felix exudes an unparalleled magnetism as he dons various Louis Vuitton ensembles. In one eye-catching image, a neon backdrop complements his daring leather jacket with bold epaulets and striking zipper accents. In contrast, a monochromatic portrait showcases Felix's modern elegance, sporting a perforated, boxy, tailored outfit in immaculate white from the iconic French brand.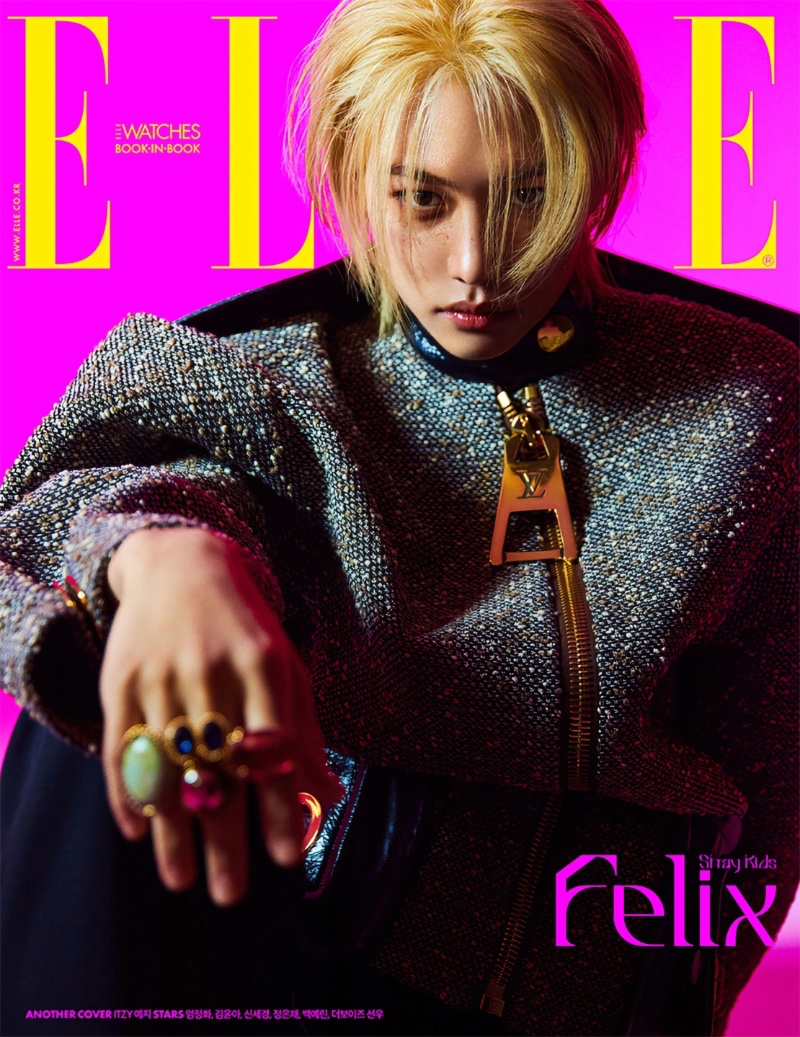 For his third and final Elle Korea cover, the Australian artist captivates in an oversized tweed jacket adorned with an unmistakable LV zipper. Ensuring Felix's hair and makeup complement his chic ensembles, hair stylist Hee-yu perfects his blond tresses, while makeup artist Jeon Ji-won elevates his look with sophisticated glam.
Through these stunning visuals and his relentless drive for continuous improvement, Felix solidifies his status as a bona fide global sensation, poised for even more significant accomplishments in music and fashion.