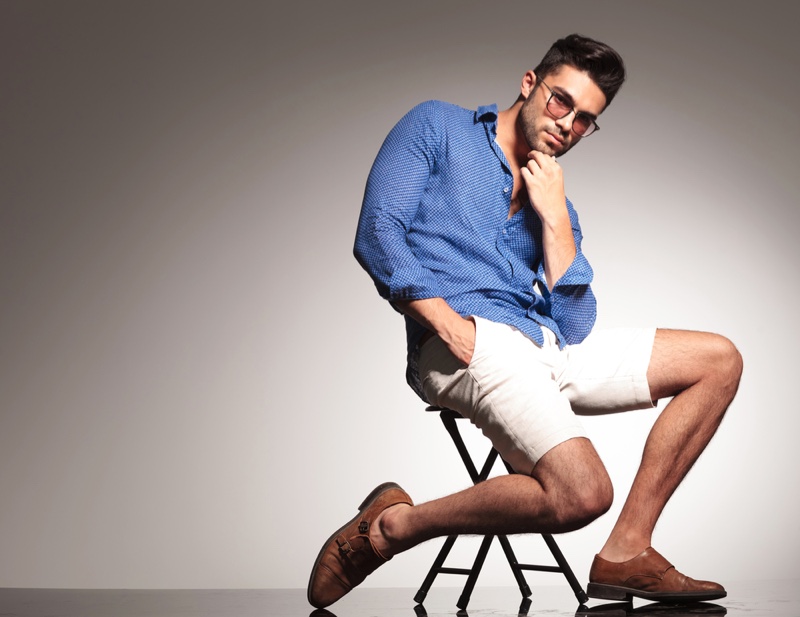 Time to pack your boring winter clothes and swap them for some edgy styles. The weather is somewhere between warm and cold, so it's the perfect time to try new combinations with your outerwear.
Most men make the mistake of confusing fall styles with spring; even though both are transitional seasons, they have many differences in dress code.  It's best to keep your spring style more happening with light tones that give a refreshing look.
This guide will help you construct basic outfits with some versatile wardrobe essentials.
Navy pullover hoodie with khaki chinos
Bring dressier tones to street style with the combination of a navy pullover hoodie and a pair of khaki chinos. The outfit is the perfect example of what we call wardrobe essentials. You can complete the look with white lace-up sneakers for an athleisure style.
Denim Shirts with Chinos
Replace your hoodie with a light-wash denim shirt and your sneakers with a pair of leather boots, don't forget to add some accessories to complete the style. You can also optionally throw in a leather jacket if needed. The combination is perfect for your day-to-night look; you'll remain comfy and look super edgy.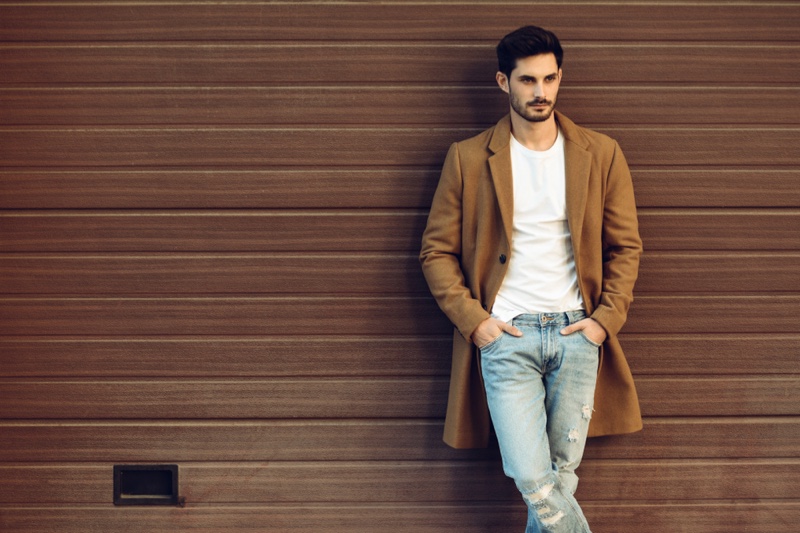 Wool Coat with Plain White Tee and Ripped Jeans
As the weather can get chilly at night, a light layering piece like a wool coat can come in more than handy. Not only will it keep you warm, but it also looks dressy. Pair it with a plain white button-down shirt and slim-fit jeans for a smart casual look.
Mix Floral Patterns
Spring is the best time to mix patterns and colors, and what better than a nice floral shirt? It doesn't need to be too loud. Figure out which floral shirt suits you best, and pair it with slim-fit denim or cargo shorts for a casual daytime look.
Lightweight Bomber Jacket with Wash Jackets
A bomber jacket is an all-season item that's currently trending. It will be interesting how you manage to pair it with your spring outfit, as mentioned. It's best if you keep the colors light. A beige or olive jacket paired with a contrasting t-shirt and light-wash jeans will give you a preppy yet casual look. Of course, the style is incomplete without sneakers.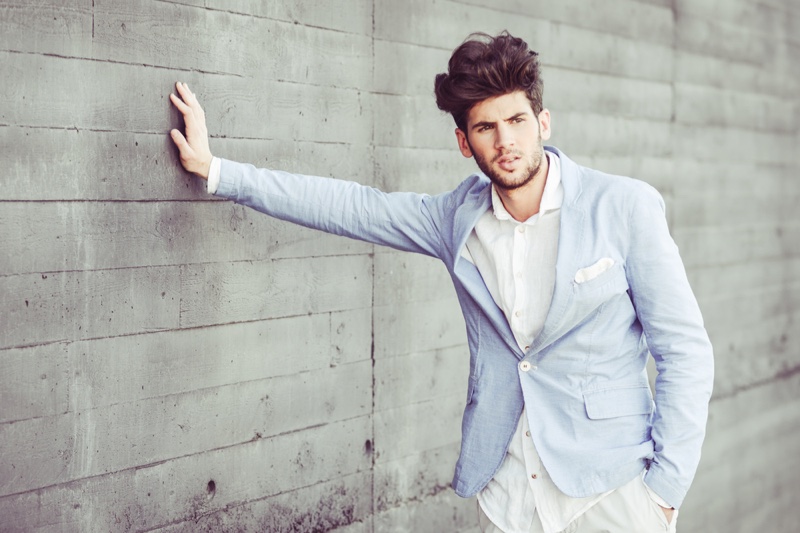 Sports Coat with Button Down Shirt
A sports coat is the best way to dress up without looking too formal. It's lower than a business suit but definitely higher than a casual outfit. For a preppy weekend, look for a unique tone like teal or orange and wear it over a plain white button-down shirt. It's best if you combine it with basic black chinos to maintain the smart casual look.
Motorcycle Jacket with a pastel shirt
Add a rebellious edge to your spring wardrobe by wearing a leather motorcycle jacket with a pastel-tone t-shirt. Complete the look with a pair of dark-wash jeans and a pair of leather boots, and you're ready to steal the show.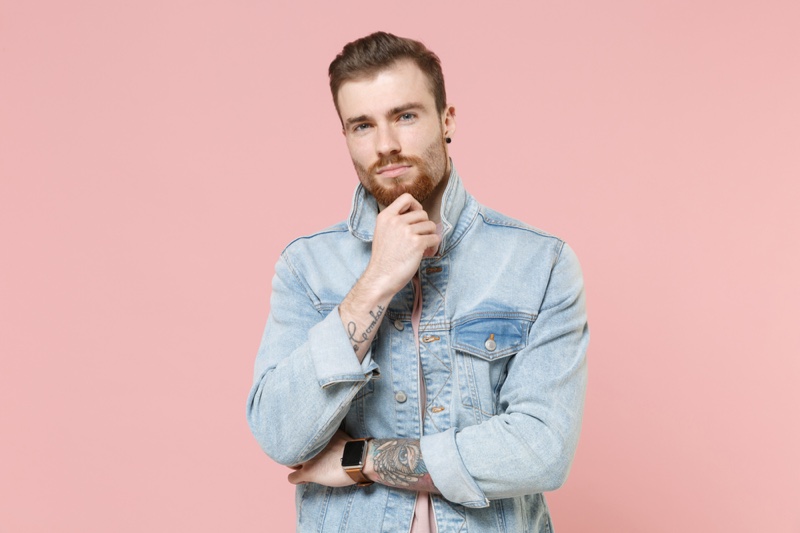 Denim Jackets with Pastel Tone T-shirts
Denim jackets are multi-season outerwear, but colors may vary; the dark tone is preferable for fall, while light wash denim is a must-have for spring; wear it over pastel-tone shirts like pink, green, blue, or yellow and finish the look with a pair of slim-fit jeans to call it a day.