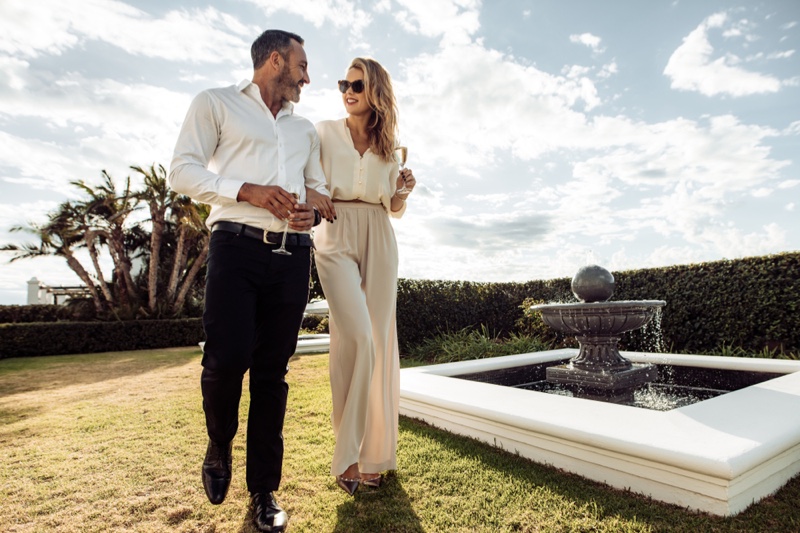 So, spring 2020 is underway already, and soon enough, major fashion houses will be showcasing the trendy styles for the season. That doesn't mean you can't start slaying your style already; of course, you can rock the best and trendy spring fashion styles already in vogue this new year. Now let's assume that I have to help you stock your wardrobe and you've given me unlimited access (don't I wish?), here are some essentials I'd immediately go for:
1. Pairs of printed sneakers that go with everything:
I love sneakers. Many of us do. But most times, wearing bland white sneakers can be a bit boring. What to do? I'll simply spice things up by getting beautifully printed sneakers. Thinking of one already? You can carry a picture of your favorite pet or toon character around and still feel like the hot chic you are. There are different sneaker styles you can explore this spring season; leather-strap shoes, classic slip-on sneakers, flashy high-top sneakers, and some All-Star Converse are just some styles currently making waves. Get you some in your wardrobe for spring!
2. Jumpsuit: 
Jumpsuits are simply amazing. Why not? A jumpsuit is only one of a few clothing items that can be rocked in any season and in whatever way –solo or in combination with other items. A white jumpsuit is a great idea for the spring season if you plan on attending events or just stepping out to an informal place. You know how best you rock your jumpsuit –open back, with a sash, baggy or slim pants, or with a spring jacket.
3. Jackets:
We all know how spring could be confusing; you begin the day all crispy, and then the temperature shoots up, but before you know it, evening comes with a chill that makes you wonder why you wore a lightweight dress to that date. Well, you can find your middle ground with jackets. Lightweight jackets and coats are always trendy in spring, and there are numerous styles to choose from. Quilted silk jackets, single or double-breasted jackets, cropped trench coats, leopard-print cotton-twill jackets, etc. are great ideas for your wardrobe. You must have a jacket for spring!
4. Sandals: 
Spring offers you a great time to refresh your sandal collection. Of course, summer is just ahead, so you can start early to collect some beautiful sandals for use. I'll advise you get about three pairs; one for casual dresses, another for weddings or church and then one for work (if you're allowed though).
5. Dinner dress: 
Yes, I can't leave out a dinner dress. Spring is always a good time for dinners. Get a couple of beautiful knee-length, sleeveless, or off-shoulder dinner gowns in readiness for the invitations you might receive.
6. Shirts: 
It is also a good time to update your shirt wardrobe this season. Get some trendy polka-dot shirts or a chiffon shirt that can be combined with boyfriend jeans, and you're good to go.
Spring is a fun time, and with these essential, you are sure to rock.