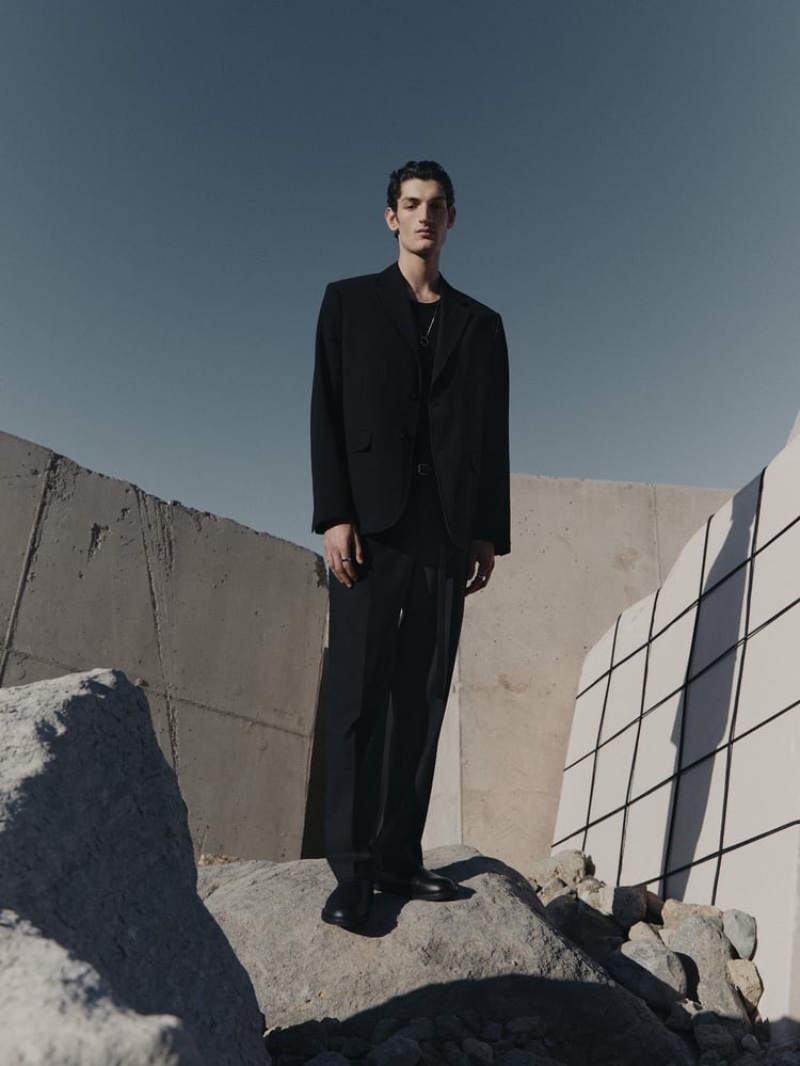 Zara takes a minimalist approach to its spring-summer 2023 Edition collection, Permanence, presenting a stunning array of limited-edition tailored pieces in a sleek two-tone color palette. Neutral tones intertwine for a harmonious wardrobe, including black, gray, and white hues.
Zara Edition Permanence Collection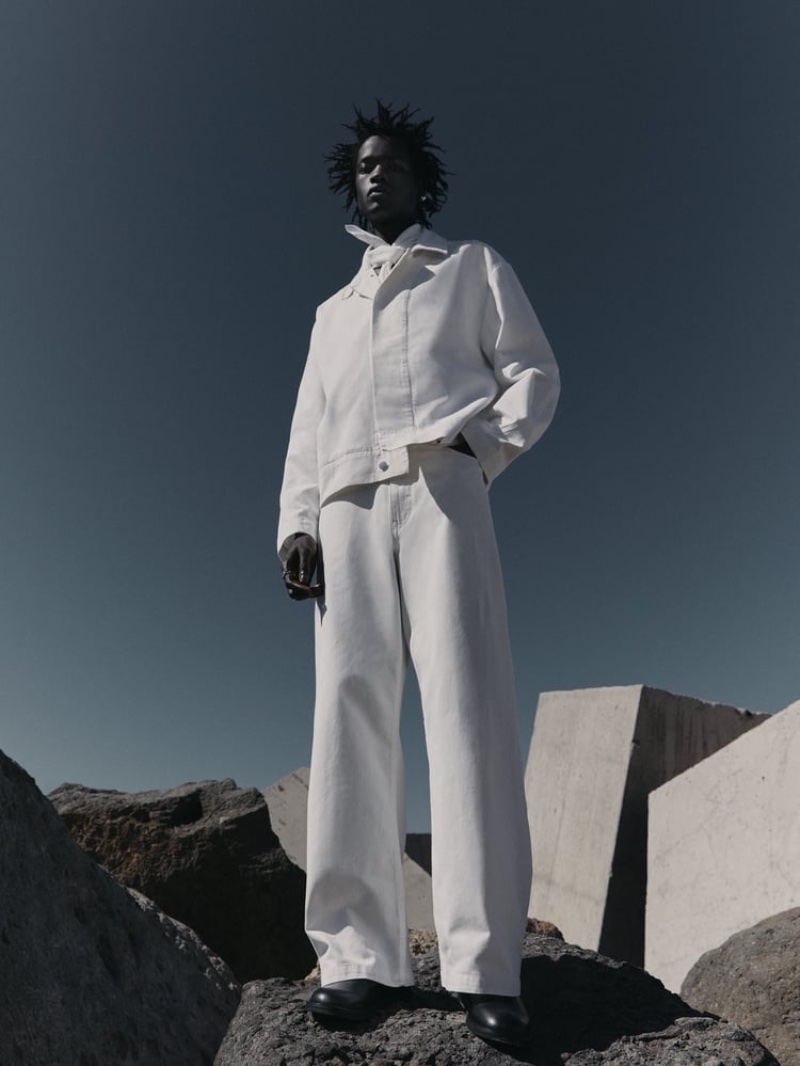 To truly capture the essence of its new Edition collection, Zara enlists photographer Daniel Archer. With his keen eye for aesthetics, Archer contrasts the elegant and fluid nature of the range against a mesmerizing natural backdrop. The result is a series of striking visuals that effortlessly encapsulates the spirit of Zara's latest designs.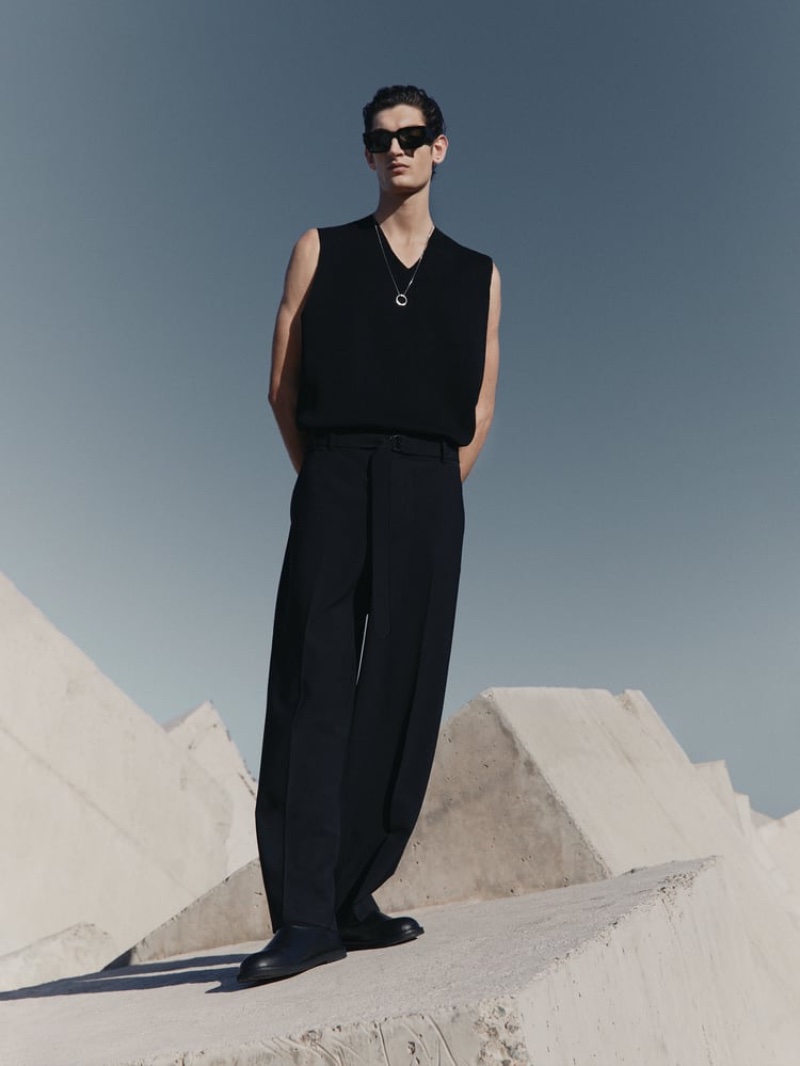 Stepping into the spotlight are models Aaron Shandel and Zakaria Dau, who embody the spirit of Zara Edition. They showcase the collection's loosely tailored silhouettes, which effortlessly blend elements of tailored workwear styles with the soft textures of contemporary shirting.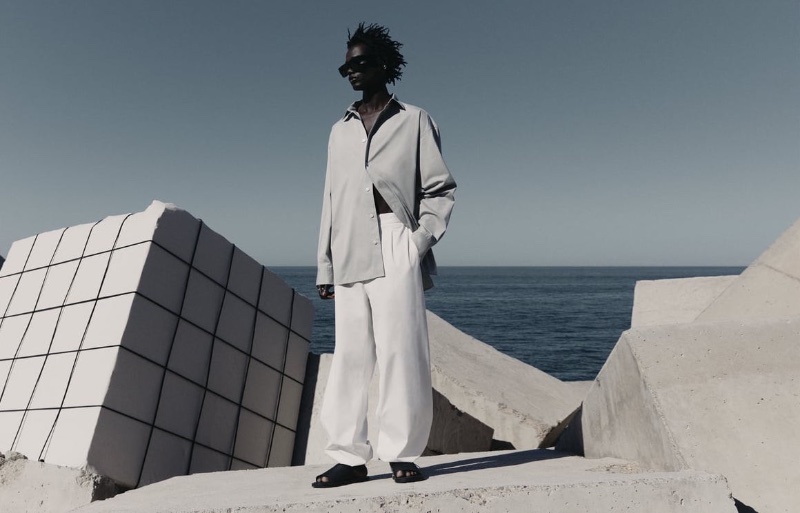 Zara's Edition collection boasts an outstanding selection of materials, each chosen to enhance comfort and style. The luxurious quality of leather comes together with the ease of stretch cotton jersey and the modernity of high-tech nylon, adding finesse and versatility to the season—ensuring that each piece embodies contemporary fashion at its finest.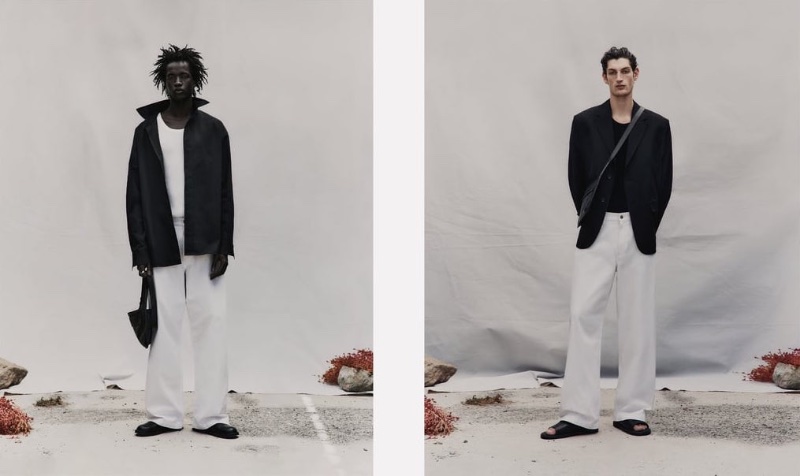 With "Permanence," Zara continues to redefine the boundaries of style, offering a collection that seamlessly merges timeless elegance with a modern flair. For the fashion brand, sophistication meets functionality, where the art of tailoring takes center stage.