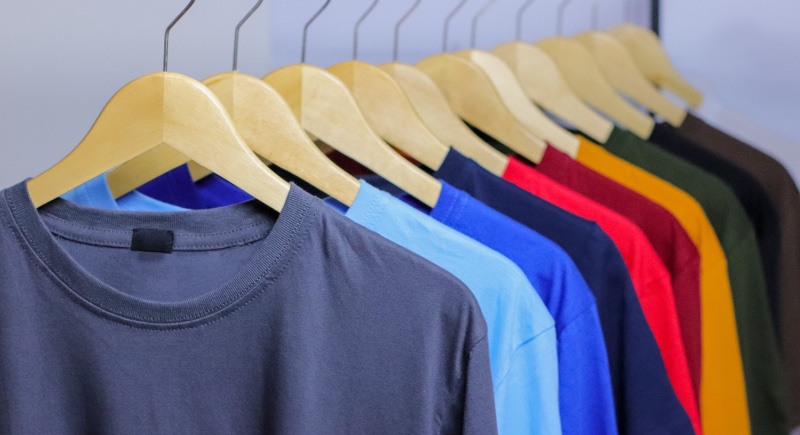 As the world of fashion continually reinvents itself, it's easy to overlook the potential our wardrobes hold. Yet, with some creativity and household tools, you can breathe new life into your everyday t-shirts, turning them into eye-catching fashion statements.
This guide will provide three simple, ingenious DIY t-shirt makeover ideas that will transform your ordinary tees into unique expressions of personal style. Dive into the world of DIY fashion, and discover how you can distress, tie dye, or create a vintage look, all from the comfort of your home.
1. The Art of Distressing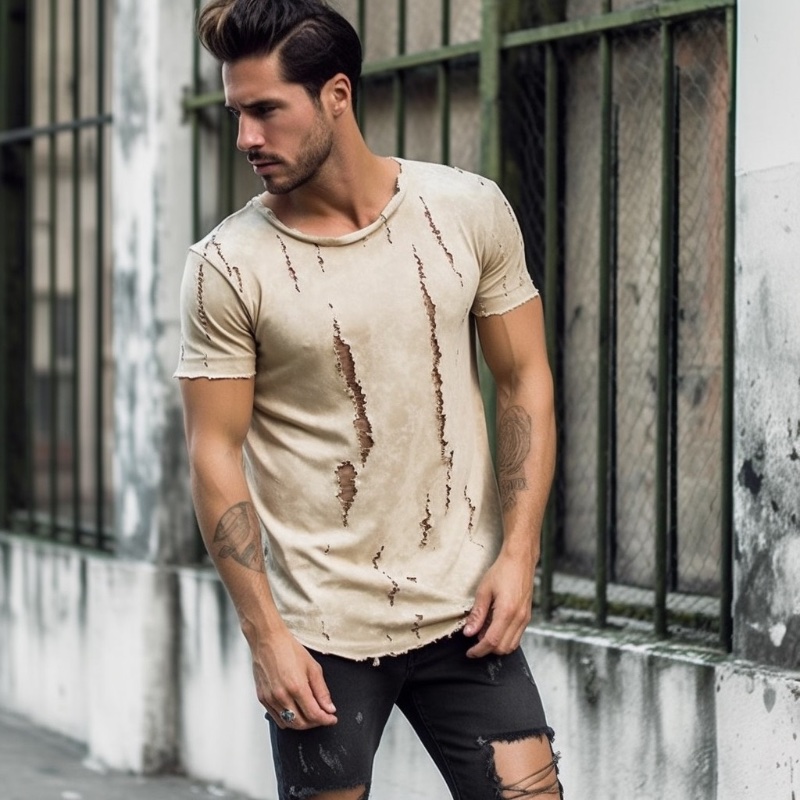 Easily create stylishly distressed shirts featuring trendy holes and raw hems using just a few essential tools. All you need is a trusty pair of scissors to start cutting varying lengths of lines into your tee, giving it that desired rugged look. To achieve a unique frayed edge, consider employing a cheese grater.
Before you begin, place your shirt on a solid sheet of cardboard to ensure it remains taut and secure. While using the grater, exercise caution to avoid injuring your fingers. A sharp razor could come in handy, aiming for a more rugged appearance featuring scratches and distressed patches.
To avoid inadvertently cutting through both sides of the shirt, it's advisable to insert a piece of cardboard inside it first. Then, gently stretch the fabric and, using a downward motion, glide the razor along it to create a series of small holes, achieving a distinctively distressed effect.
2. The Resurgence of Tie-Dye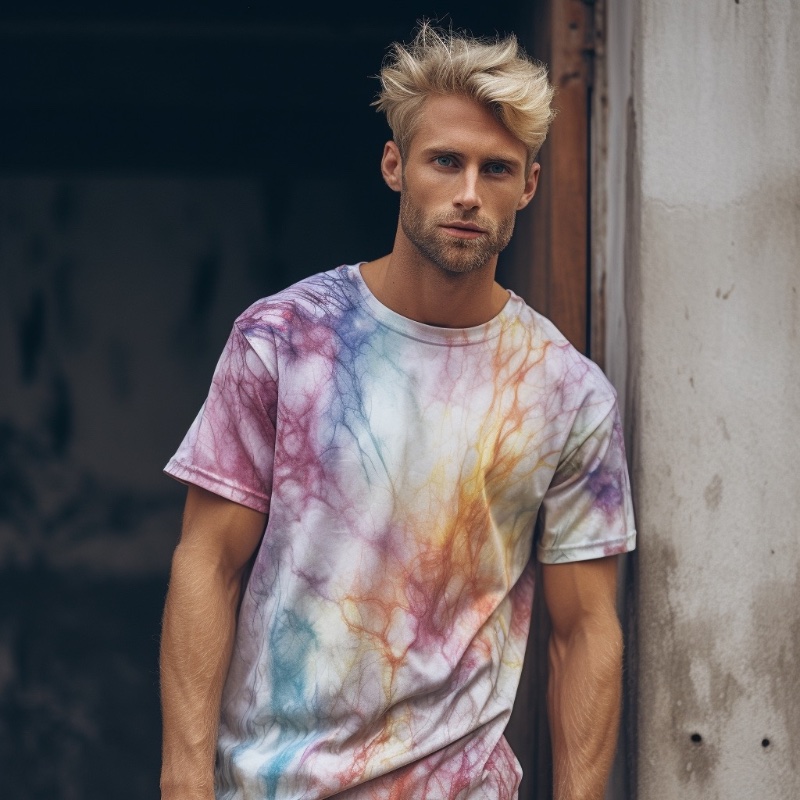 Tie-dye, an ancient art form that has recently grown in popularity, is a massive trend in men's fashion. With its vibrant, uplifting patterns, tie-dye offers a fun way to add color to your wardrobe. It's important to note that DIY tie-dye is most effective with natural fabrics, as they absorb dye better than their synthetic counterparts.
For instance, a t-shirt made with 100% ringspun cotton would be an excellent choice. Begin by soaking your shirt in warm water, laundry detergent, and salt for about ten minutes—this pre-treatment enhances the fabric's dye absorption. Afterward, wring it out thoroughly.
Next, insert a wooden dowel at the center of the t-shirt and twist the material around it. Remove the dowel once the shirt is sufficiently twisted. Secure the t-shirt in this wheel shape with elastic bands.
Following this lay the shirt on a plastic sheet and pour your chosen dye over both sides, aiming to make each quarter of the shirt a different color. To allow the dye to set, place the shirt in a plastic bag and let it sit for at least 24 hours.
To finish, remove the shirt from the bag and run it through a hot wash cycle before wearing it. This will remove any excess dye and ensure your tie-dye creation is ready to showcase.
3. Vintage Chic: The Appeal of a Bygone Era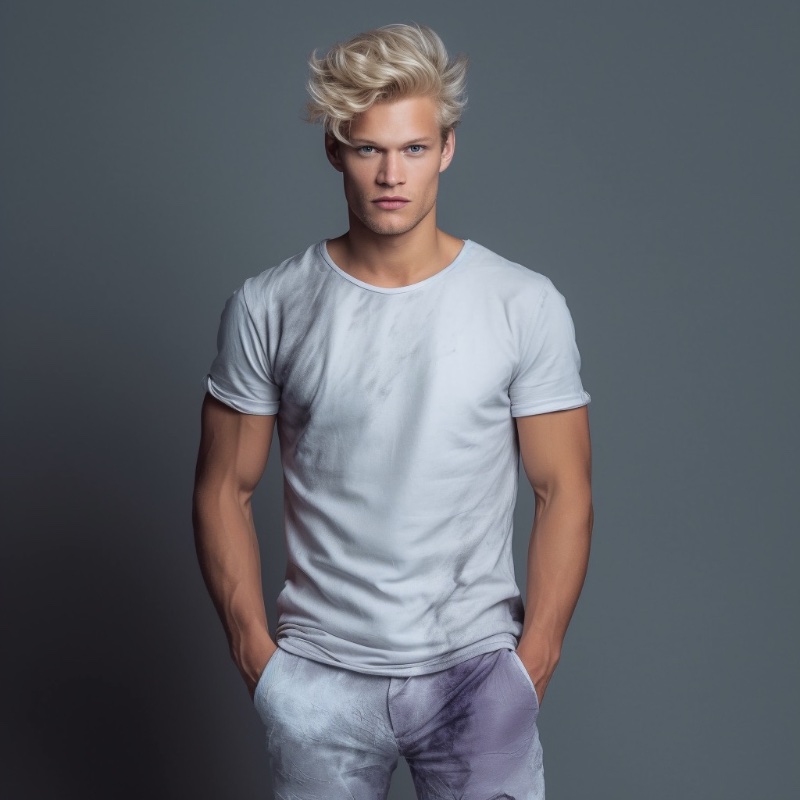 Vintage t-shirts are timeless fashion staples, and you can easily fade your t-shirts at home using some everyday household items. For instance, mix a solution of one part lemon juice with three parts water, and immerse your chosen shirt in this mixture. Regularly monitor the progress to ensure the shirt is fading to your desired level—this process can take three to twelve hours.
Afterward, let the shirt dry completely. If your shirt has any graphics, you can gently use sandpaper to distress them for an authentic vintage look.
Final Words
Fashion is not only about buying the latest trends but also about embracing creativity and individuality. Through the art of DIY, you can make your wardrobe uniquely yours. The techniques shared in this guide, from distressing and tie-dyeing to creating a vintage look, are simple and easily achievable.
They unlock an entirely new realm of possibilities, turning your humble t-shirts into canvases for self-expression. So, whether you're a DIY enthusiast or just someone looking to refresh your wardrobe, remember that a little bit of creativity can go a long way. Go ahead, pull out that old t-shirt, and let the transformation begin!