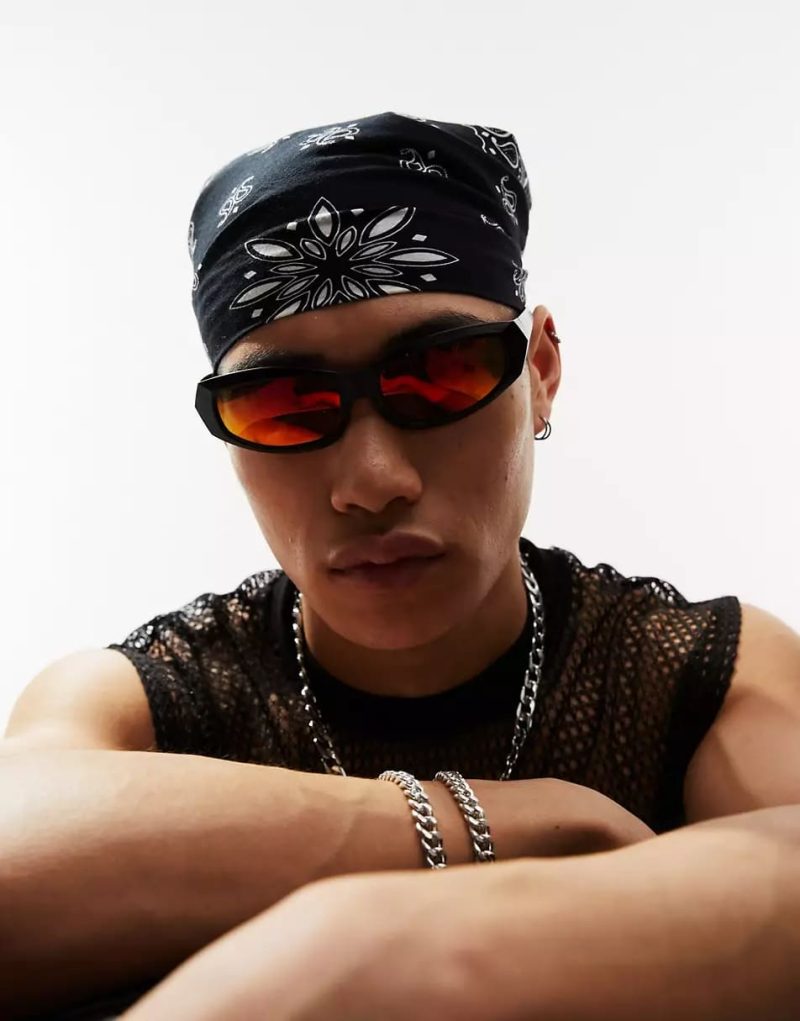 Wraparound sunglasses have gained enduring popularity among men seeking style and functionality in their eyewear choices. Renowned for their sleek design that elegantly curves around the sides of the face, these sunglasses provide optimal protection against sunlight, thus offering a multitude of benefits to wearers.
With diverse styles and materials, wraparound sunglasses cater to various tastes and preferences. One key advantage of wraparound sunglasses to men is their remarkable ability to shield the eyes from harmful UV rays and high-energy light. This feature is precious for individuals who frequently engage in outdoor activities, whether leisure or work.
Moreover, these sunglasses effectively minimize glare and significantly enhance overall vision, making them the perfect companion for athletes, drivers, and those frequently in brightly lit environments. In recent years, numerous esteemed eyewear brands have launched their unique interpretations of wraparound sunglasses, providing consumers with an extensive selection.
Whether one seeks an affordable pair available through retailers like Amazon or desires the utmost luxury and craftsmanship associated with renowned brands like Prada, a perfect pair of wraparound sunglasses to suit any budget or style preference exists.
Wraparound Sunglasses for Men
The resurgence of wraparound sunglasses in men's fashion is closely linked to nostalgia for the 90s and the Y2K trend. Wraparound sunglasses, also known as racer sunglasses or shields, encapsulate the retro aesthetic that has made a strong comeback in recent years, with celebrities and fashion enthusiasts embracing this style.
The Y2K influence and the functionality of wraparound sunglasses have contributed to their growing popularity in men's fashion. The design features offer full-coverage protection from the sun's rays as they closely follow the face's contours. This practicality and distinctive appearance have made wraparound sunglasses a go-to choice for style-conscious consumers.
Benefits of Wraparound Sunglasses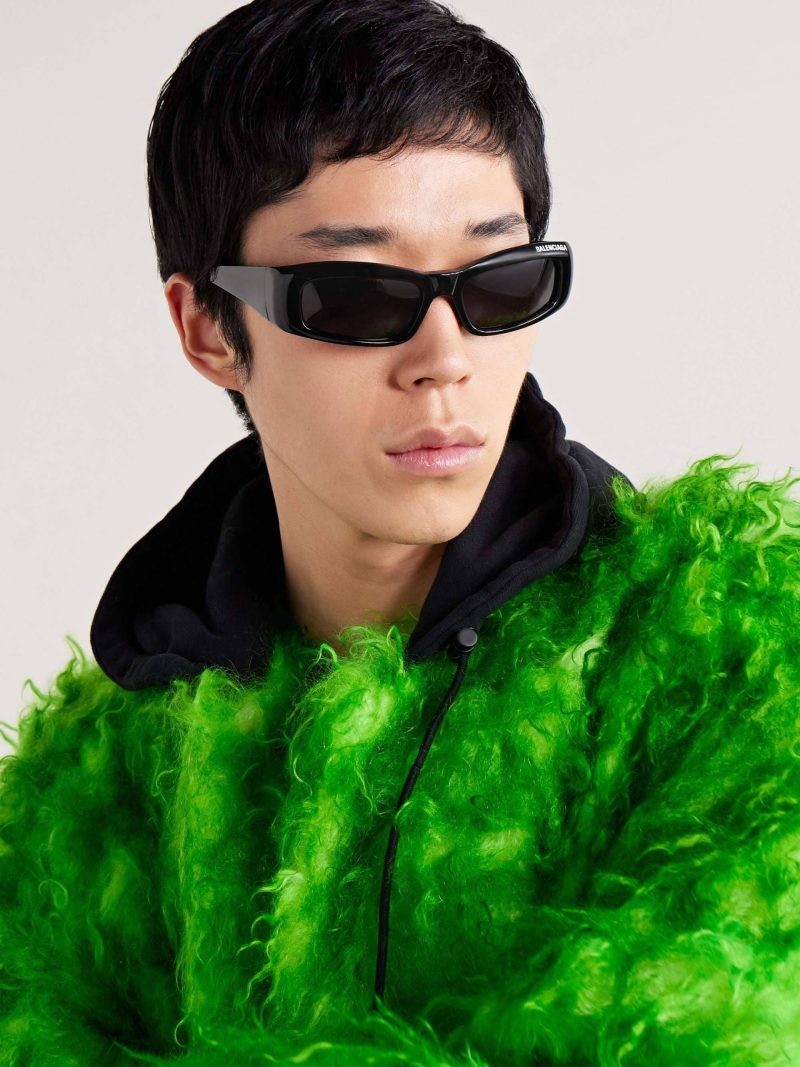 Peripheral Vision Enhancement
Wraparound sunglasses provide significant benefits to men, one of which is enhancing peripheral vision. This is due to their design which hugs the contours of the face, preventing the sun's rays from creeping in around the edges.
Reducing glare and bright spots helps improve the wearer's vision, especially outdoors or participating in activities requiring a wide field of view. The unique design of men's wrap sunglasses allows for greater visibility and comfort, making them ideal for various situations.
Outdoor Activities Suitability
Another advantage of wraparound sunglasses is their suitability for outdoor activities. These sport sunglasses are specifically designed to protect from harmful UV rays, which can cause damage to the eyes over time. By surrounding the eyes with UV protective lenses, wraparound glasses offer comprehensive coverage that is perfect for outdoor enthusiasts and athletes.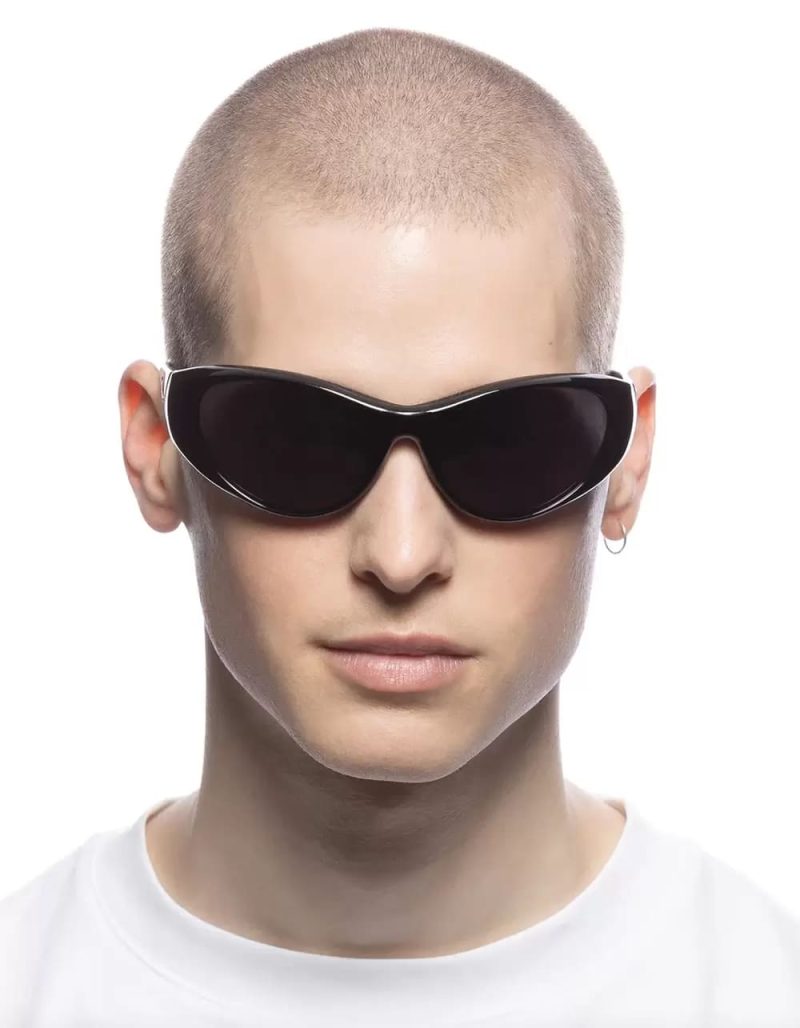 Some of the key features that make wraparound sunglasses ideal for outdoor activities include:
Secure fit: Due to their snug fit, wraparound sunglasses are less likely to slip or fall off during physical activities, ensuring constant protection and clear vision.
Wide coverage: The design of these glasses provides extended coverage, protecting not only the eyes but also the delicate skin around them from sun damage.
Versatility: Wraparound sunglasses are suitable for various outdoor activities, such as fishing, hiking, and cycling, where peripheral vision and protection from the elements are essential.
Wraparound Sunglasses and Personal Style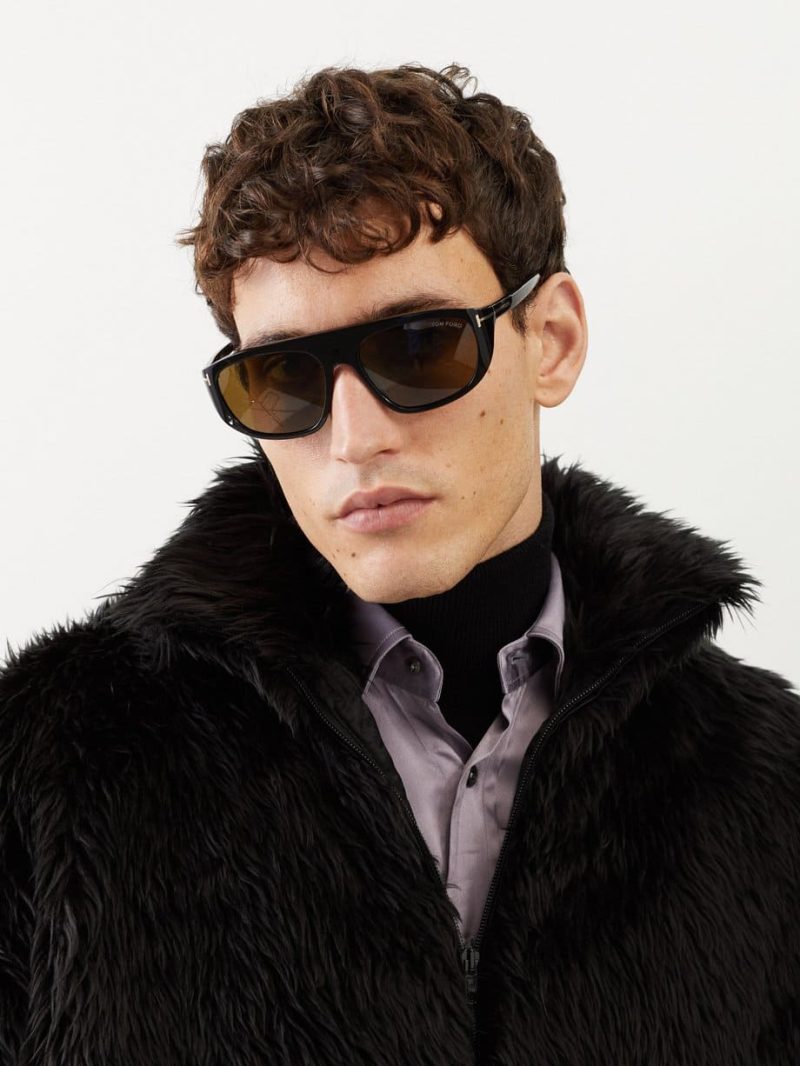 Style of Sunglasses
A diverse range of wraparound sunglasses for men caters to various styles and preferences. Some options encompass sports and athletic types engineered to withstand active lifestyles while providing optimal eye protection. On the other hand, you can embrace the allure of trendy Y2K wraparound sunglasses, sought after by fashion-conscious individuals who crave a unique and attention-grabbing look.
Additionally, embrace the timeless appeal of classic wraparound frames, with renowned brands like Oakley offering high-quality choices. When selecting your perfect pair of wraparound sunglasses, consider personal style, face shape, and the activities you'll be immersed in while wearing them.
Prescription Options
Experience the perfect combination of convenience and style with prescription wraparound sunglasses for those needing corrective lenses. Available in various lens types, including single-vision, bifocal, or progressive lenses, these sunglasses can be tailored to meet individual requirements.
Performance & Sports Wraparound Sunglasses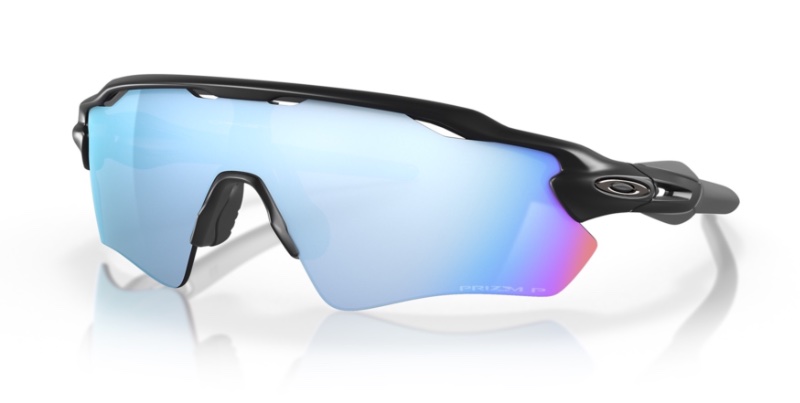 Performance-Running Goggles
Performance-running goggles are essential for athletes who require eye protection and clear vision during outdoor activities. These goggles typically feature wraparound designs, which offer optimal coverage and ensure they stay in place during rigorous activities. Polarized lenses help reduce glare, while UV protection shields the eyes from harmful ultraviolet rays. Lightweight frames made from durable materials provide comfort and long-lasting performance for athletes.
Range of Styles in Sports Sunglasses
Sports sunglasses are available in various styles, suited to multiple outdoor activities and personal preferences. Some popular types of sports sunglasses include:
Fishing Sunglasses: Designed to enhance visibility and reduce glare while fishing.
Cycling Sunglasses: Provide full coverage and a secure fit to protect cyclists from wind, debris, and harmful UV rays. Models with interchangeable lenses allow for customization to match varying light conditions.
Golf Sunglasses: Help golfers locate the ball in flight and read the greens better, thanks to enhanced contrast and glare reduction.
Running Sunglasses: Lightweight and comfortable, these sunglasses offer a secure fit to prevent bouncing and slipping during runs. Wraparound designs provide excellent coverage for peripheral vision and protection from wind and debris.
Fashion-Forward Sports Sunglasses: Combine style and functionality that appeal to enthusiasts who may not necessarily engage in intensive sports but enjoy an active lifestyle outdoors.
Design & Protective Features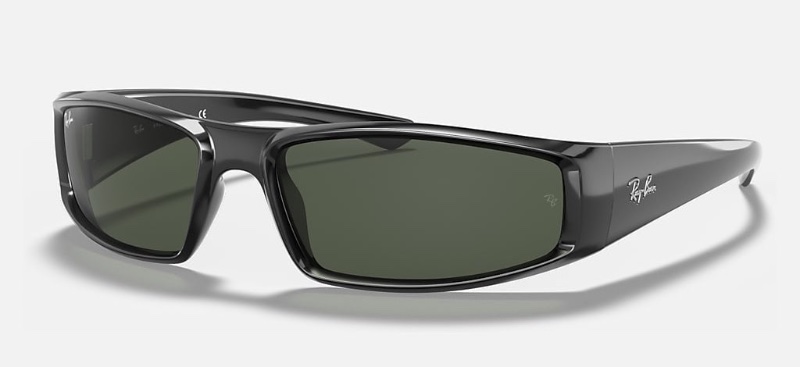 Semi-Circular Frame Shape
Wraparound sunglasses for men often feature a semi-circular frame shape that provides better coverage and protection against sunlight. This design helps prevent the sun's rays from entering the eyes from the sides, giving the wearer clearer vision and reducing glare. It benefits those engaged in outdoor activities or sports where unobstructed vision is essential.
Round Silhouettes
Another popular design in men's wraparound sunglasses is the round silhouette. These sunglasses provide a stylish and trendy look while offering UV protection. Their smooth contours and minimalist design make rounded shapes suitable for casual and sporty occasions. They can be found in various materials, such as metal or acetate, and come in multiple colors and lens options.
Athletic Wrap-Style Frames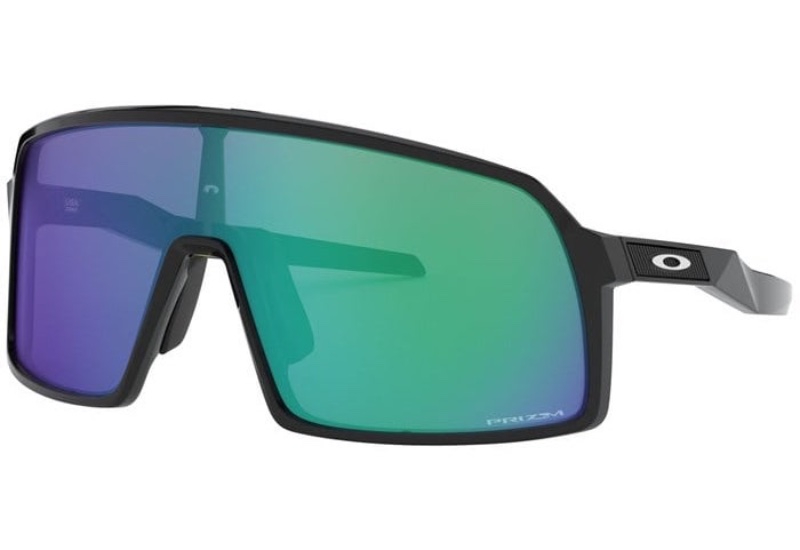 Athletic wrap-style frames are designed specifically for sports enthusiasts and those who need durable and functional sunglasses. These wraparound frames offer a snug fit, ensuring they stay in place even during intense physical activities. They often have additional features such as:
Rubber nose pads and temple tips for added grip and comfort
Polarized lenses for reduced glare and enhanced color contrast
UV400 protection to block 100% of UVA and UVB rays
Sun Protection and Coverage
Comprehensive Protection
Wraparound sunglasses for men offer comprehensive protection from the sun's rays, shielding your eyes from direct sunlight and reflected and scattered light. These sunglasses provide optimal performance by reducing glare, increasing visual clarity, and offering complete UV protection. The large lenses in wraparound sunglasses can block most harmful UV rays, ensuring your eyes stay safe during outdoor activities.
UV rays are the leading cause of eye damage, and wearing sunglasses with UV protection is essential to keeping your eyes healthy. Wraparound sunglasses are designed to provide superior protection to traditional sunglasses due to their large, curved lenses covering a greater surface area. By wearing wraparound sunglasses, you are ensuring that your eyes receive comprehensive protection against harmful UV rays.
Peripheral Coverage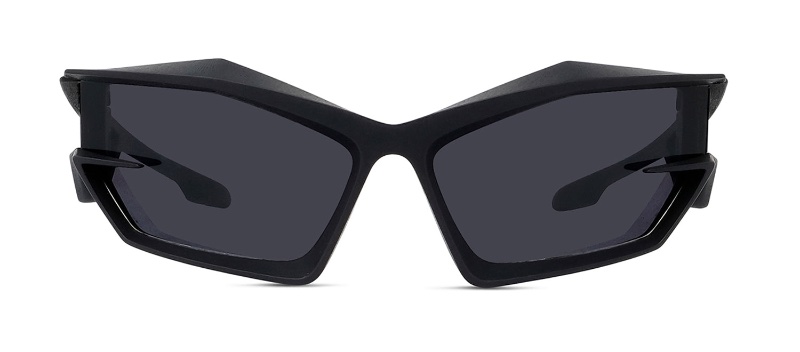 One of the critical benefits of wraparound sunglasses is their ability to offer peripheral coverage. The unique design of the frames and lenses hug the contours of your face, providing a wide field of view and ensuring that even the peripheral areas of your eyes receive adequate protection. This is particularly important for people who engage in outdoor sports, as peripheral vision is vital for optimal performance.
Moreover, wraparound sunglasses can help reduce wind-induced eye irritation, which can be an issue for outdoor activities. By providing additional coverage in the peripheral areas, these sunglasses help to keep wind and debris away from your eyes, further improving your comfort and overall experience while engaging in outdoor activities.
Choosing the Right Wraparound Sunglasses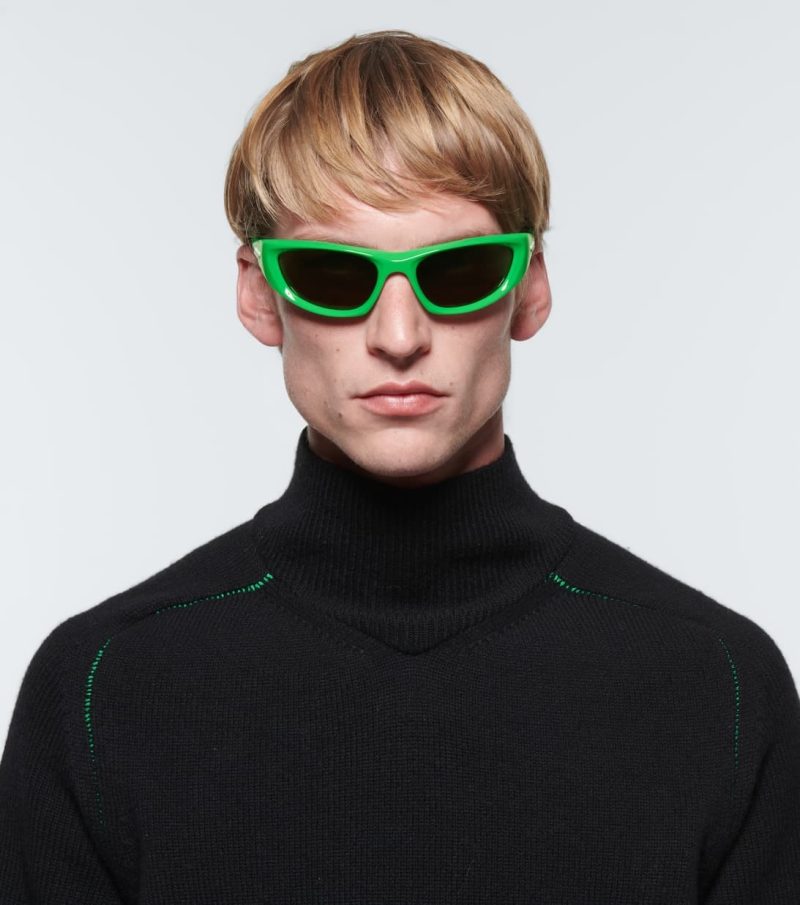 When shopping for wraparound sunglasses, consider the field of vision, frame material, and comfort features such as temple tips and nose bridges. Considering these factors, you can find a pair of wraparound sunglasses that offer style, protection, and comfort for any occasion or activity.
Materials
The design process of men's wraparound sunglasses is a unique interplay between style and practicality, with a wide range of materials employed for their frames. A robust plastic-type polycarbonate stands out due to its lightness and resilience, making it the go-to choice for adventurous and active individuals.
On the other hand, Acetate appeals to those with a flair for color and design, offering a spectrum of hues, surprising flexibility, and hypoallergenic properties. If seeking a refined, high-quality feel, stainless steel, aluminum, or titanium frames provide a blend of durability, corrosion resistance, and a lightweight feel.
The innovation doesn't stop at the conventional, though. Recent trends have seen the rise of brands that champion environmental responsibility, crafting frames from recycled plastic and plant-based bio-acetate.
These eco-friendly options cater to a growing consumer base invested in sustainability. Each material in these sunglasses brings a distinct value, contributing to the diverse landscape of men's wraparound sunglasses.
Temple Tips & Nose Bridge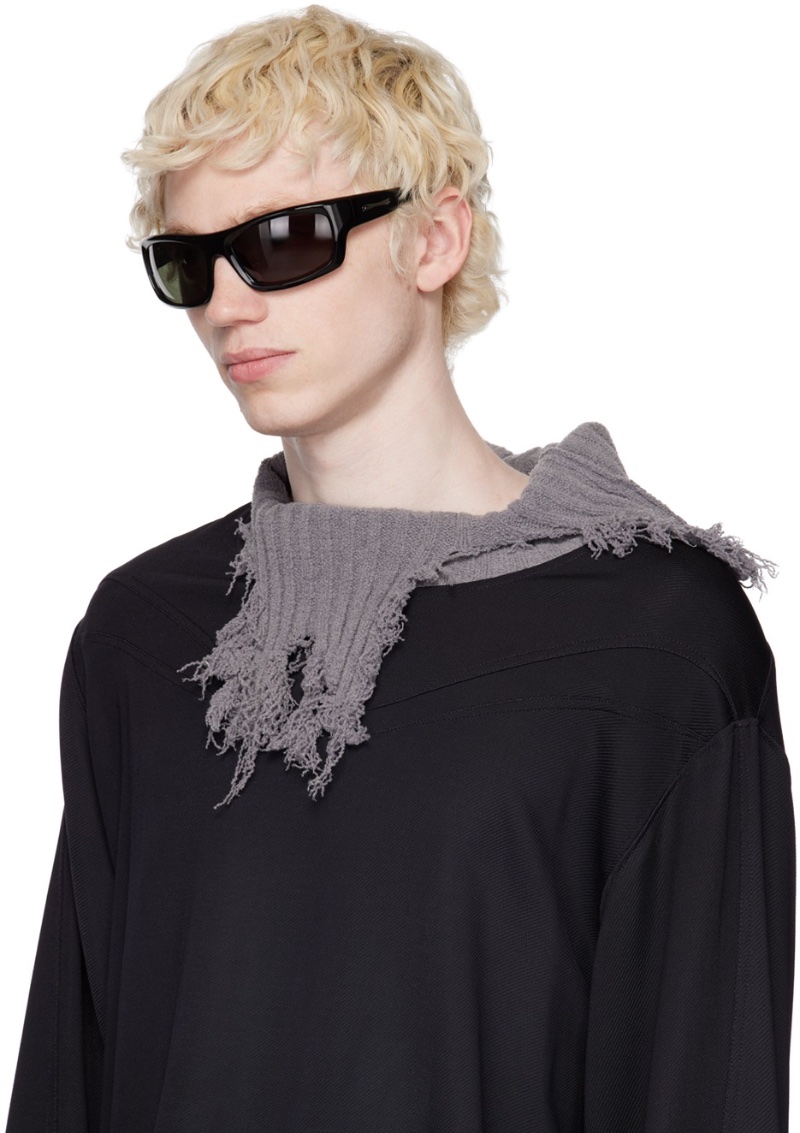 Comfort and fit are crucial when selecting wraparound sunglasses. Ensure the temple tips and nose bridge are comfortable and fit securely. Soft, rubberized, or adjustable temple tips can help prevent slippage, while adjustable or padded nose bridges can improve comfort and ensure a snug fit.
Look for sunglasses with features such as:

Rubberized or adjustable temple tips
Adjustable or padded nose bridges
Anti-slip technology
Final Words
As the sun sets on our men's wraparound sunglasses exploration, it's clear that this eyewear genre offers a harmonious blend of style and practicality. From high-profile celebrities to weekend adventurers, these sunglasses are as diverse as those wearing them. With options from budget-friendly finds to luxury indulgences, anyone can rock this essential accessory.
Their universal appeal lies in their design's unique balance of protecting the eyes from harmful UV rays, enhancing peripheral vision, and complementing personal style. So whether you're chasing adrenaline rushes, reeling in a big catch, or simply stepping out for a stroll, wraparound sunglasses are undeniably the go-to accessory for the modern man.
Be it for sporting performance or cruising through the city, there's a perfect pair waiting for you.