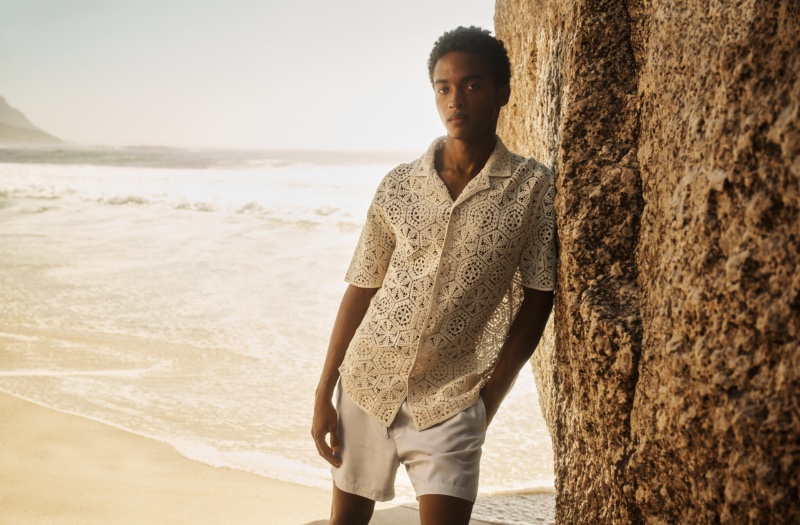 With its latest beach drop, H&M steps up to the plate, offering a fresh take on summer fashion, merging the ease of beach life with an evolved, cultivated sense of style. This giant in the fashion industry is all set to make a splash in your summer wardrobe, bridging the gap between beachwear staples and current fashion trends.
H&M Summer 2023 Beachwear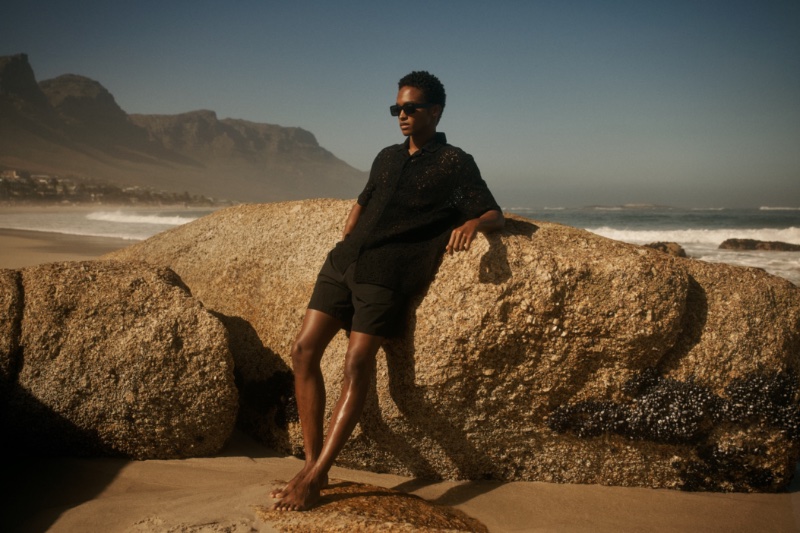 H&M's new men's arrivals are keen to redefine what your vacation wardrobe could look like. Expect a turn from the usual, with monochromatic dressing and crochet shirts among the fresh takes, suggesting H&M's thumb is firmly on the pulse of what's in vogue in men's fashion.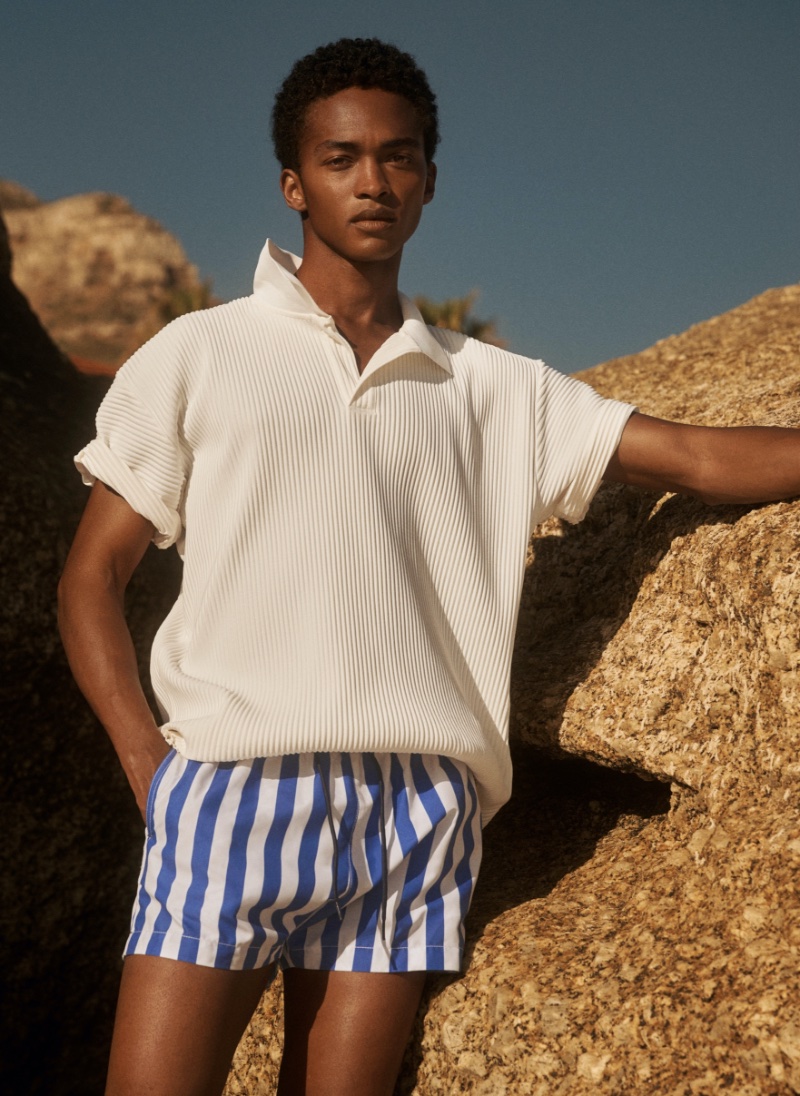 This relaxed yet stylish beach collection's spotlight falls on model Stan Taylor. Gracing the beachscape, he presents H&M's newest swim shorts, a diverse range offering solid and striped styles. The scene is casual and warm, with Stan enjoying a balmy day clad in the latest from H&M. The imagery conjures an aspirational summer scene where style and comfort meet at the water's edge.