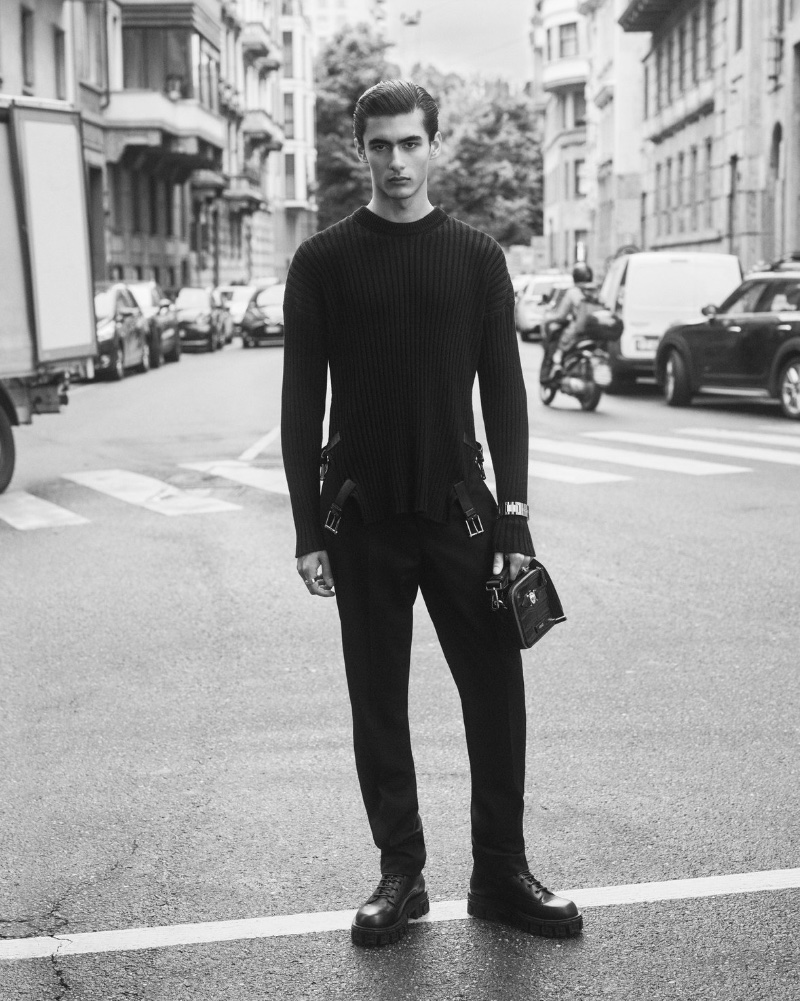 The Versace man has reemerged, commanding attention in the brand's latest fall-winter 2023 campaign. This season, the Italian fashion house has chosen to spotlight denim, a fabric often relegated to casual wear but here transformed into high fashion.
Models Akbar Shamji and Jake Hodder share the limelight, captured by photographer Ilya Lipkin. The streets become their runway, a concrete stage styled by Allegra Versace.
Versace Fall/Winter 2023 Denim Campaign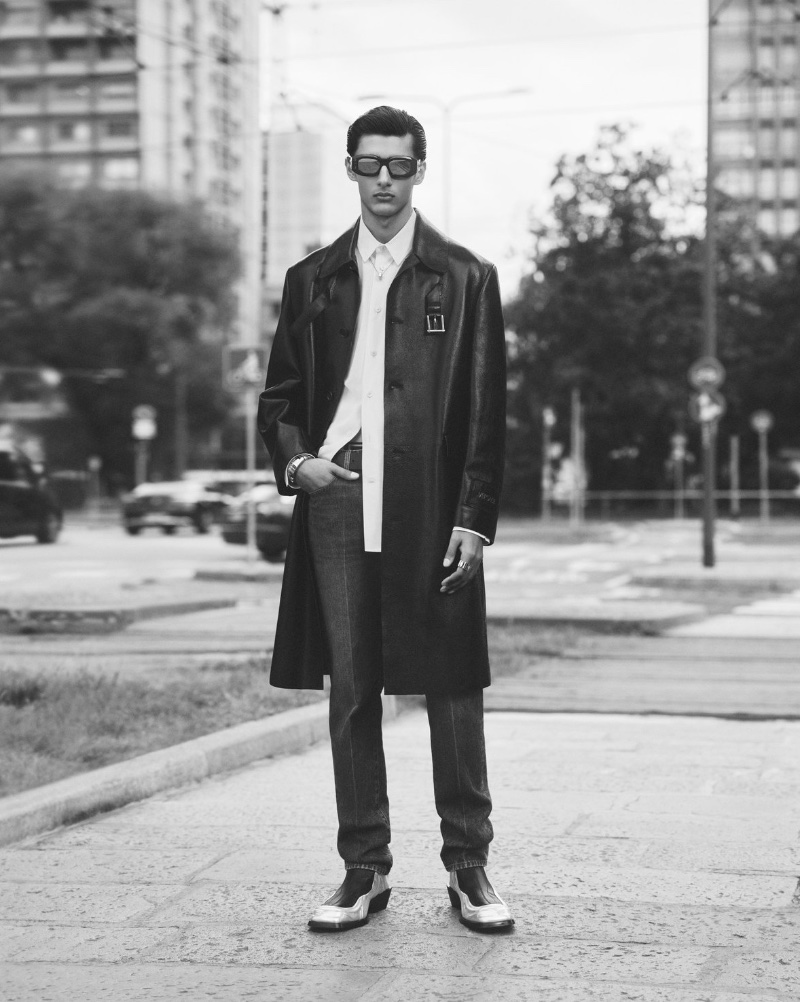 Akbar Shamji is a vision to behold, donning an array of key pieces that anchor denim's role in luxury fashion. His wardrobe includes a ribbed sweater, black jeans, and Greca Portico leather boots, all punctuated by a leather coat and a Medusa Biggie crossbody bag.
The Solare boots and a crisp white heritage shirt further add to the outfits, elevating denim to modern luxury.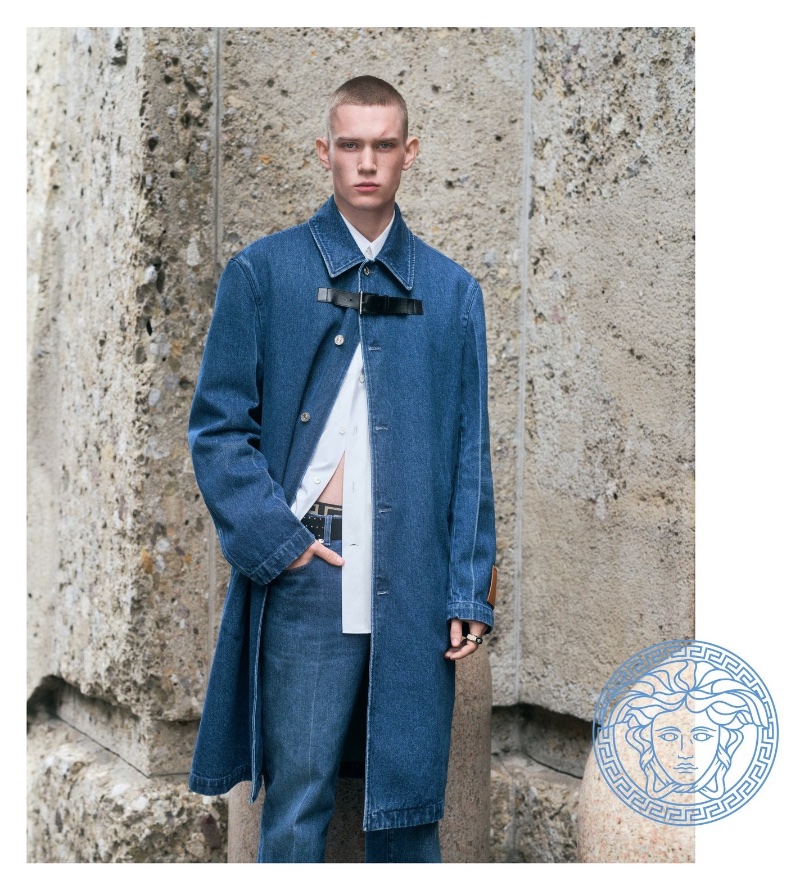 On the other hand, Jake Hodder opts for a more traditional take on denim, which is far from mundane. He wears classic blue denim in a matching coat and pleated jean trousers, harmoniously paired with a white button-down heritage shirt.
Altogether, the campaign is a tribute to Versace's ability to elevate everyday materials into fashion, a skill that has kept them at the forefront of the industry for decades.