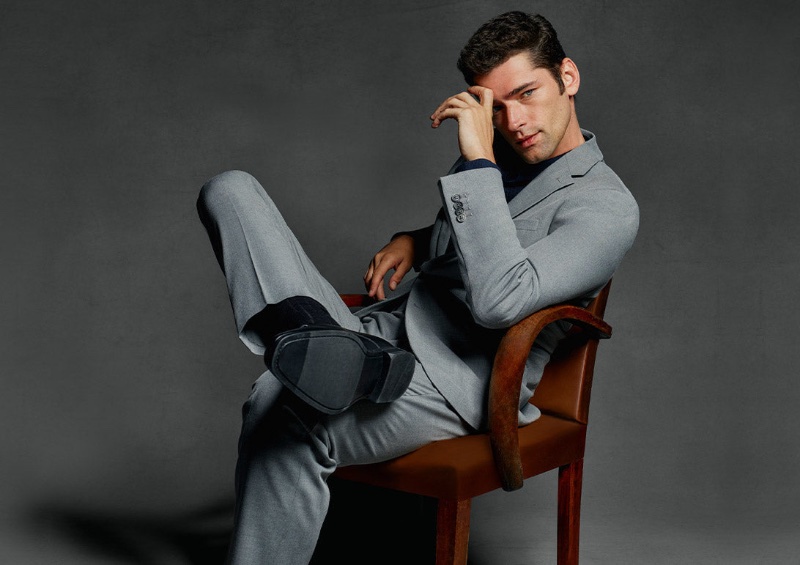 Sean O'Pry steps into the limelight, embodying the essence of Perry Ellis for the brand's fall-winter 2023 campaign. The gray studio backdrop is a canvas, allowing Sean's dynamic poses to bring Perry Ellis' sartorial vision to life.
Sean O'Pry for Perry Ellis Fall/Winter 2023 Campaign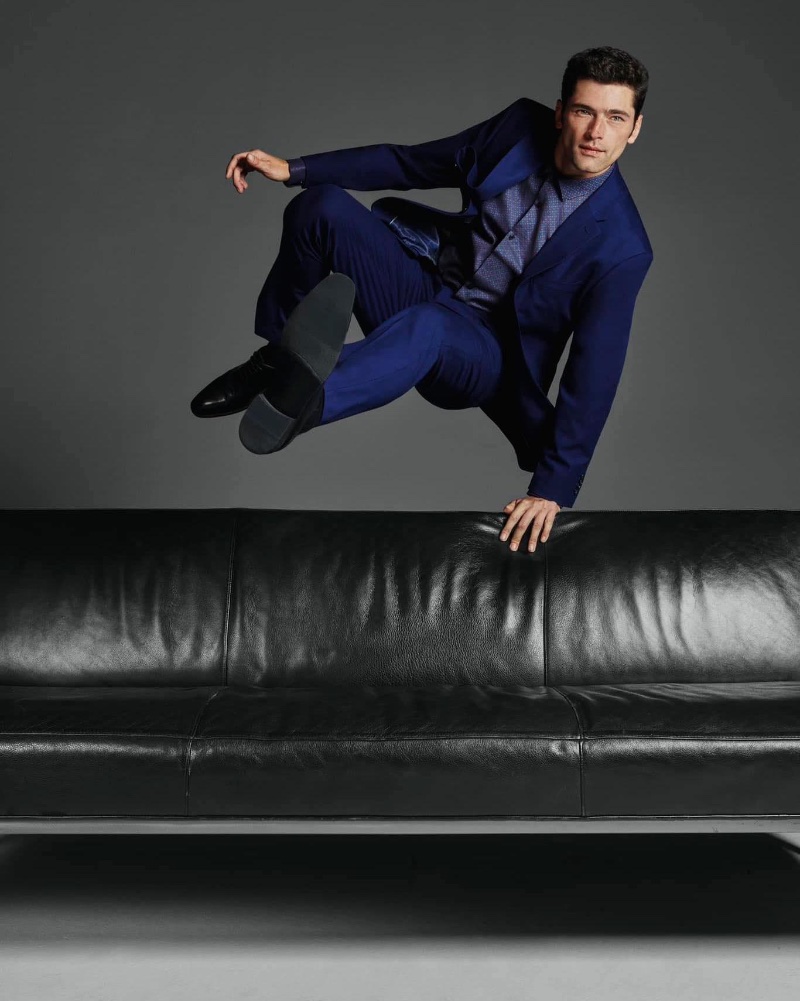 With suits cast back into the forefront of men's fashion, Sean dons an array of ensembles that range from a classic single-breasted suit paired with a turtleneck to a vibrant blue suit worn with a coordinating shirt, leaving the tie behind for a more casual statement.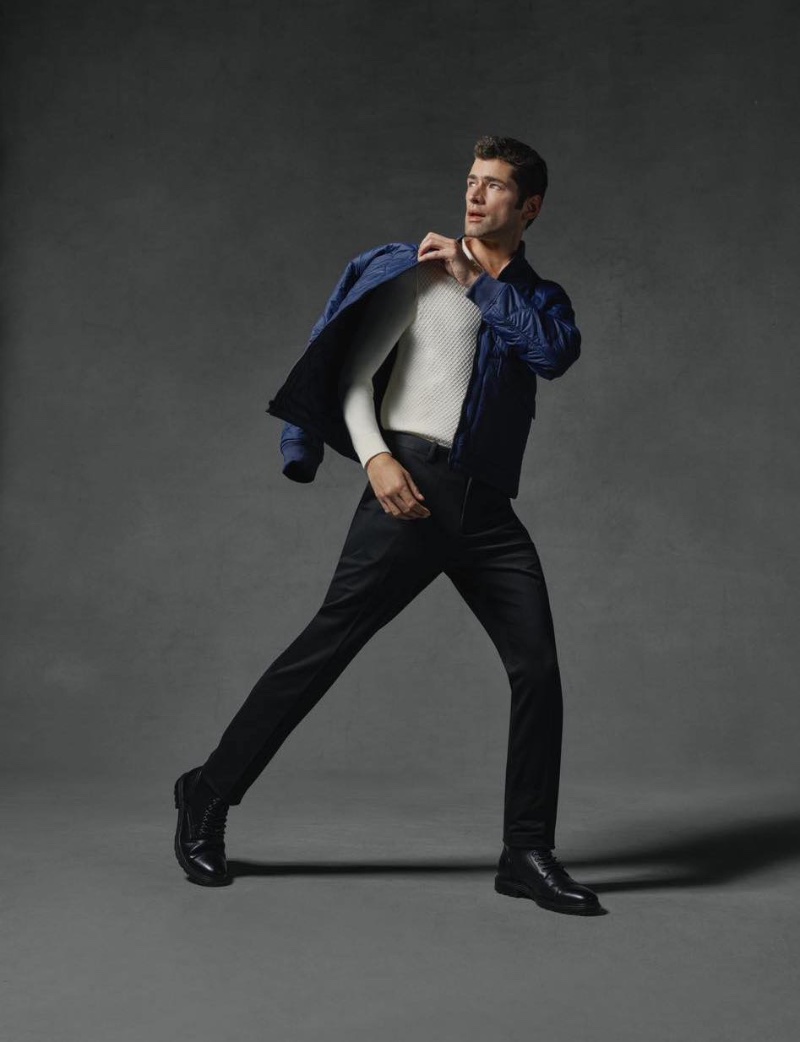 The campaign doesn't stop at formal wear. Sean also explores the smart-casual realm of Perry Ellis, a space where comfort meets sophistication. In a textured knit and quilted jacket, he pairs these with pleated trousers, offering a nuanced take on casual elegance.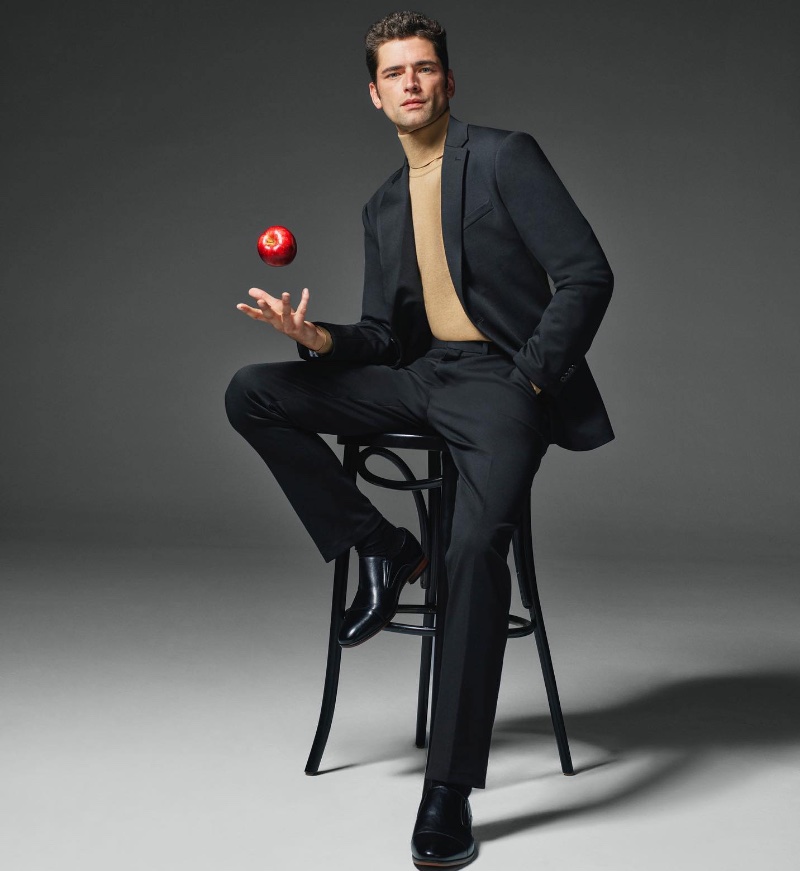 This fall, Perry Ellis crafts a narrative that offers a dialogue between the past and the present, where timeless pieces are reimagined through the lens of modernity. Sean O'Pry, in his role as the campaign's face, becomes the storyteller, inviting us to reconsider what it means to be stylish and contemporary.