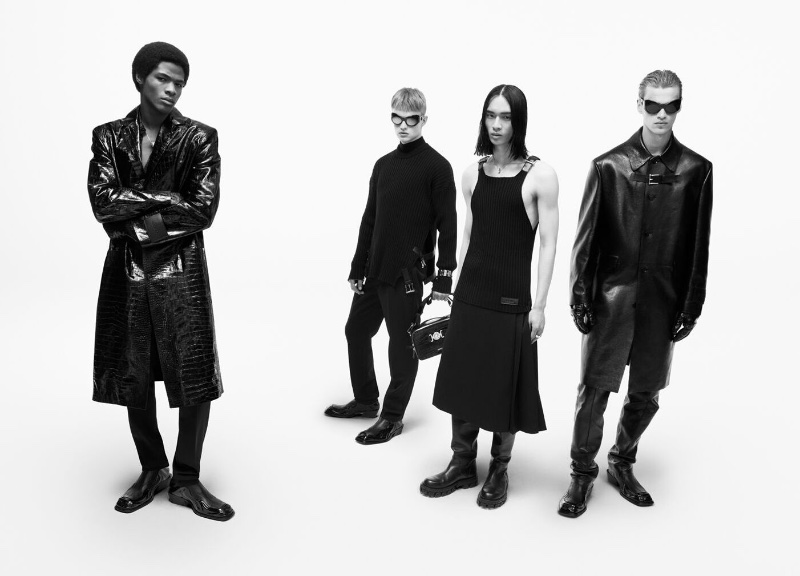 A visual story of black-and-white elegance unfolds within the grandeur of Versace's time-honored palazzo on Via Gesù 12 in Milan. The fashion house's fall-winter 2023 campaign is an ensemble of creative talents: photographers Mert & Marcus collaborate with Versace yet again, all orchestrated by Christopher Simmonds, a creative director known for his impactful visions.
Versace Fall/Winter 2023 Campaign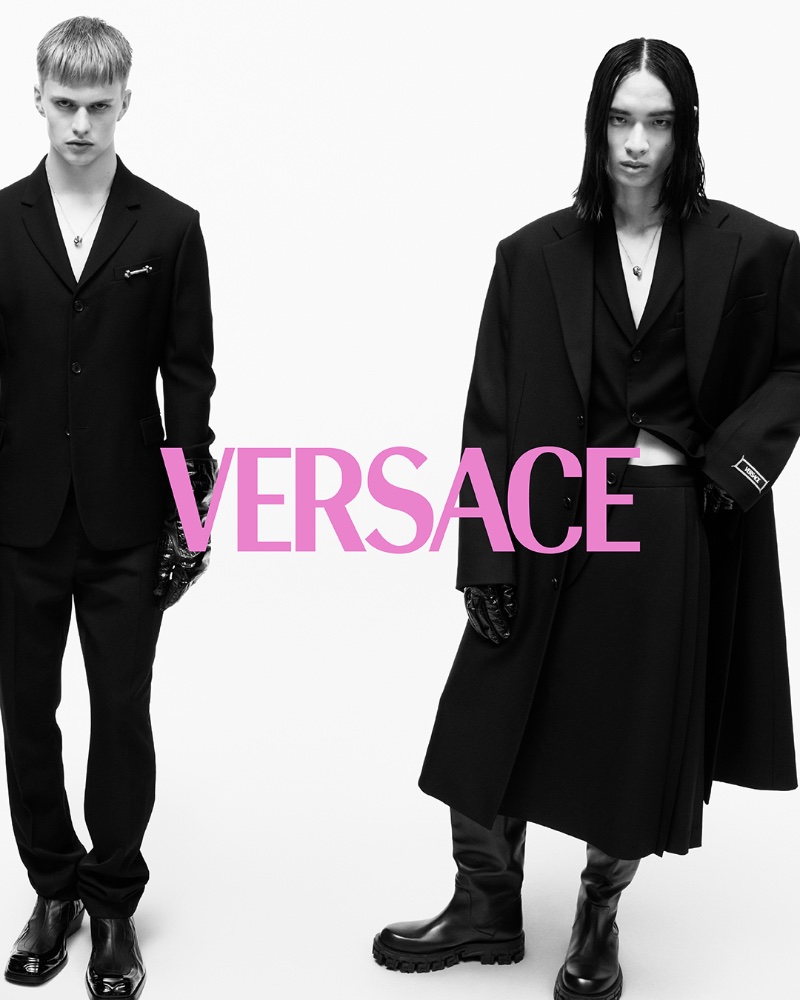 As the lens captures models Wylber Flores Marte, Mattias Akke, Donggyu Lee, and Filip Hrivnak, a striking interplay of light and shadow emerges. Dressed in a monochromatic palette by stylist Jacob K, the models showcase garments and become part of a larger conversation on the male physique and sartorial choices. The styled outfits take men's tailoring to a higher realm, transforming clothes into a nuanced dialog about texture, cut, and the subtle art of masculine elegance.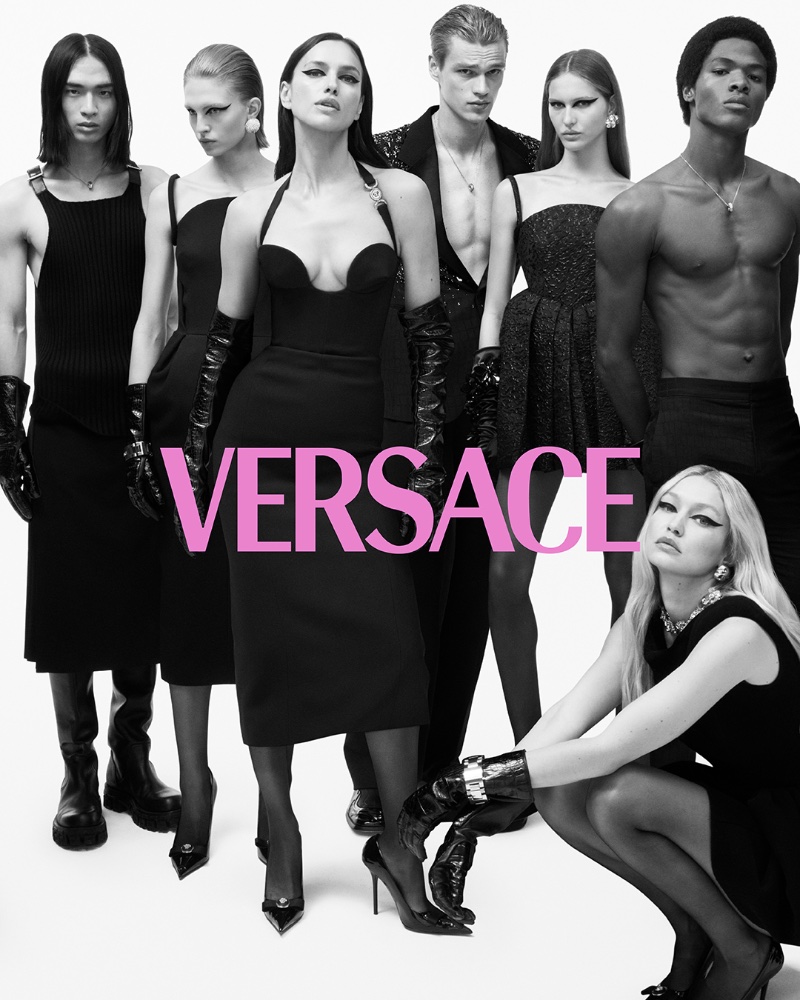 Versace challenges menswear archetypes through its latest collection, establishing a new canon. The ingenuity lies in the intricacies of tailoring—the thoughtful pinching at the waist and the shifting dynamics between softer and broader shoulder lines. This wardrobe is a modern declaration, pushing the boundaries of the traditional to sculpt a vision of what contemporary male fashion can be.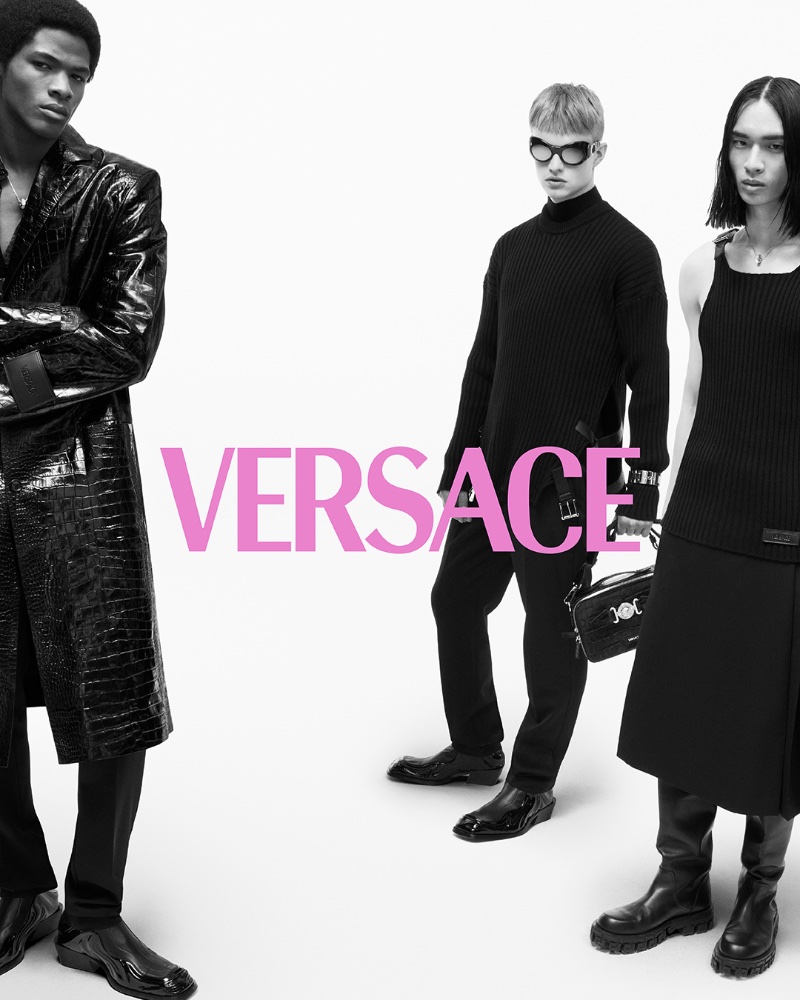 Behind the Scenes: Versace Fall 2023 Ad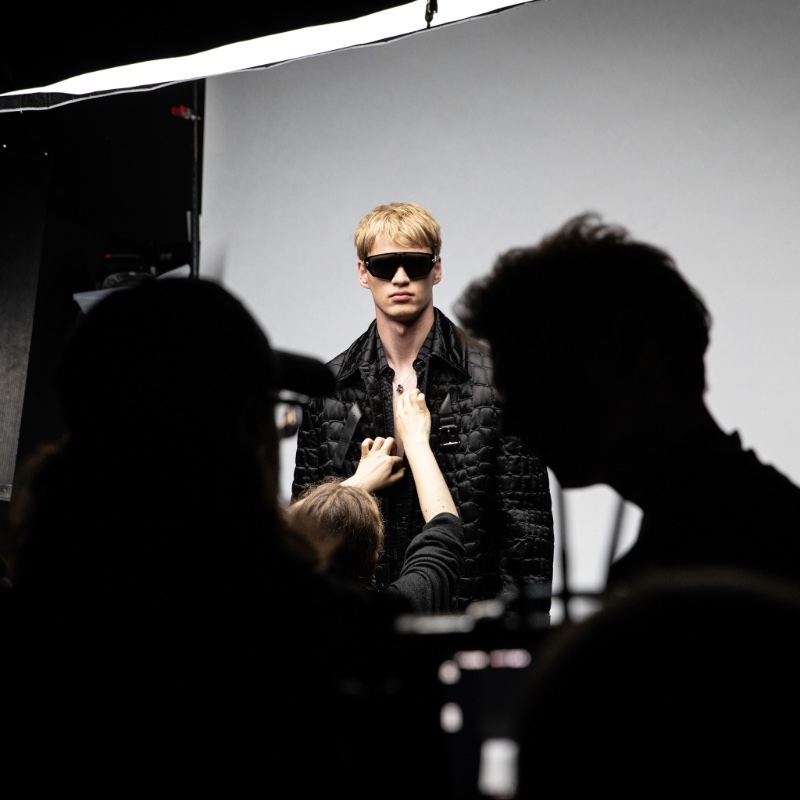 Versace provides a look behind the scenes of its fall-winter 2023 campaign, lensed by the iconic photography partnership of Mert & Marcus. Gracing the visuals are Filip Hrivnak, Wylber Flores Marte, and Gigi Hadid. Filip and Gigi maintain a lasting relationship with the Italian fashion house, being faces of prior campaigns.
Intriguingly, Filip's fashion trajectory skyrocketed with his role in Versace's fall-winter 2014 campaign, also captured through the lens of Mert & Marcus. In a remarkable transformation for the endeavor, the Slovakian model opted for a blonde hairdo, adding an extra layer of allure to the arresting visuals.