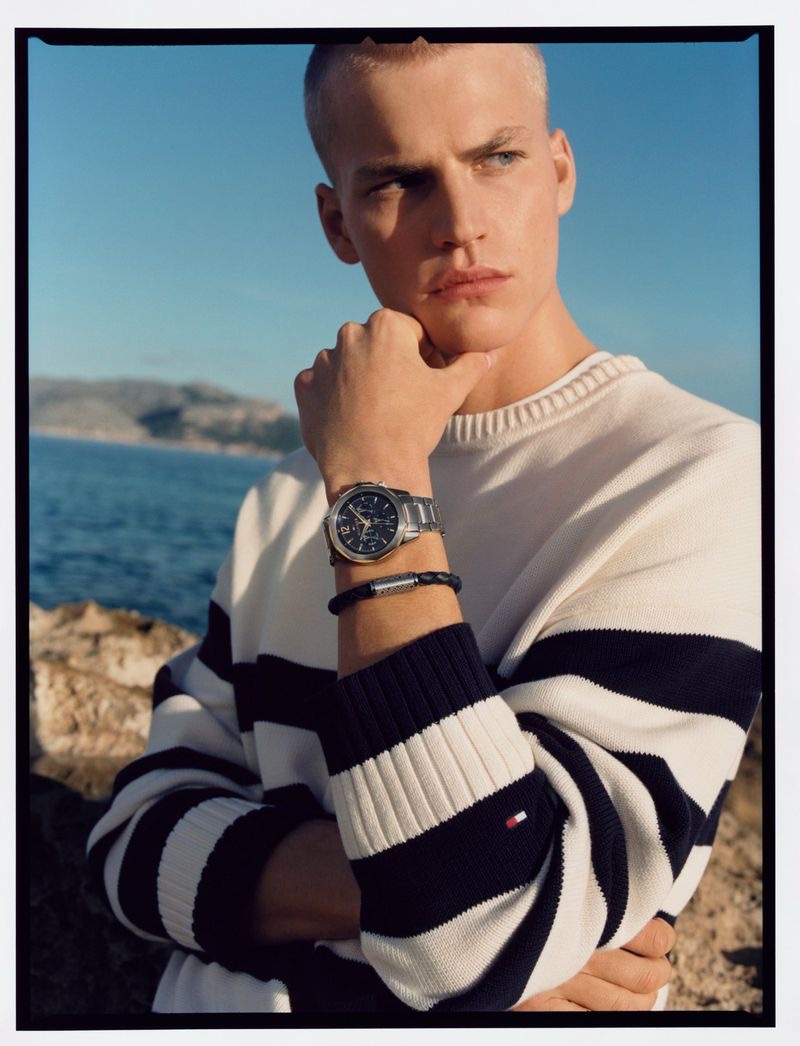 After a worldwide tour with Shawn Mendes, Tommy Hilfiger captures our attention by showcasing accessories for the spring-summer 2023 season. Fresh off an ad for Calvin Klein, Dutch model Timo Pan takes center stage, effortlessly transitioning into his role as the face of Tommy Hilfiger's newest accessories collection.
Tommy Hilfiger Spring 2023 Accessories Campaign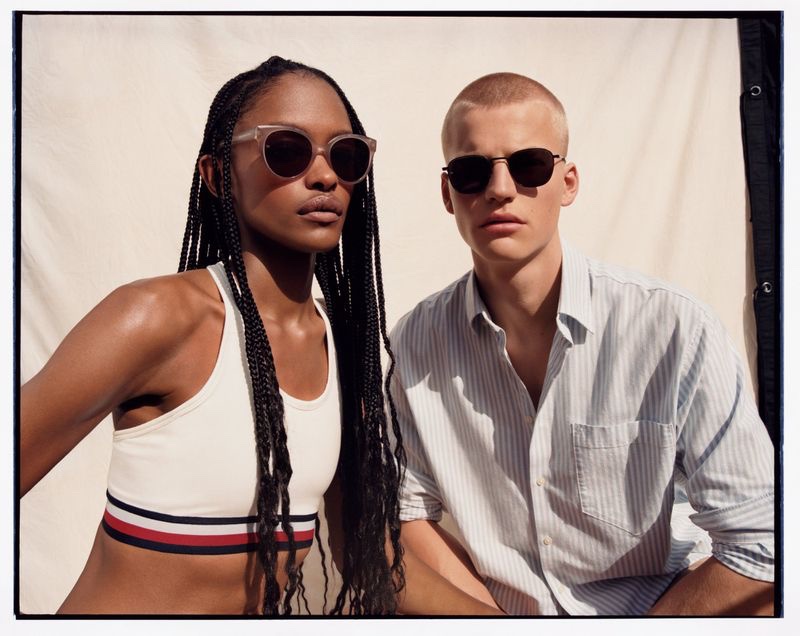 Masterfully lensed by the dynamic photography duo Frankiewicz & Rozniata, the Tommy Hilfiger campaign unfolds against a picturesque beachscape, invoking the carefree spirit of sun-soaked afternoons. Alongside Timo, the radiant Adele Ruboneka shares the frame, adding an irresistible charm to the visual narrative.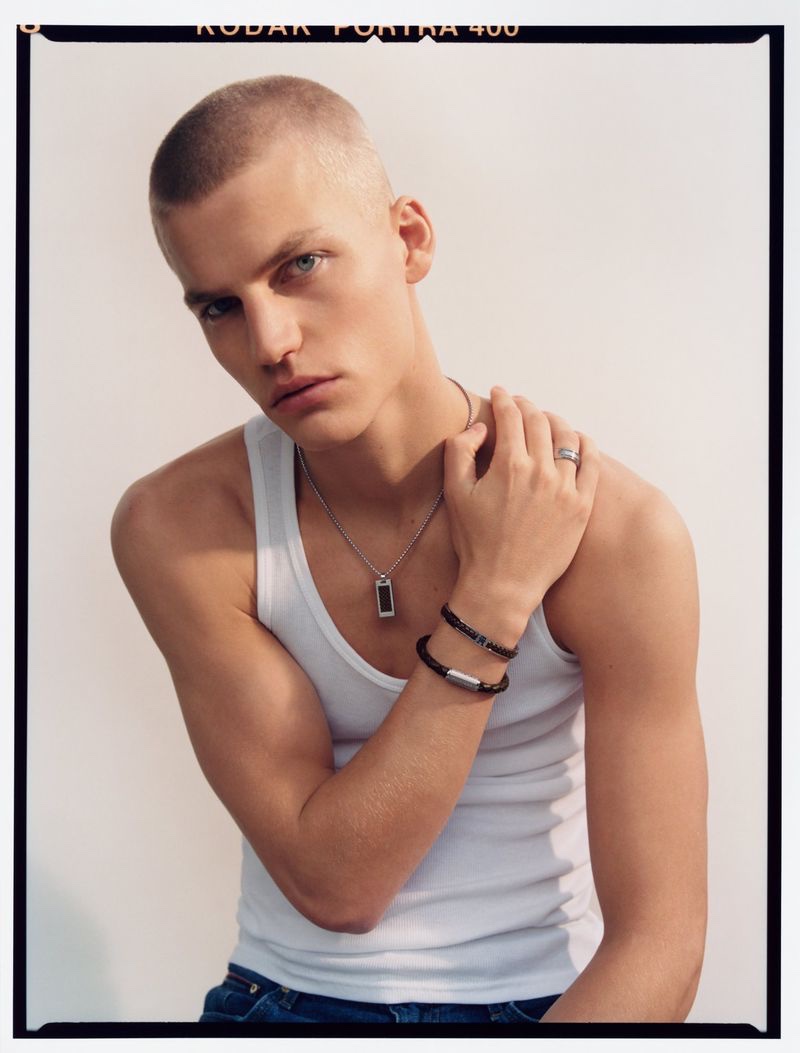 Under the stylistic guidance of Lorna McGee, Timo dons quintessential Tommy Hilfiger clothing, sporting a clean white shirt and a "Hilfiger" sweatshirt. These classic pieces are the perfect canvas for the plethora of accessories showcased throughout the campaign, highlighting the seamless blend of style and utility that has become synonymous with the brand.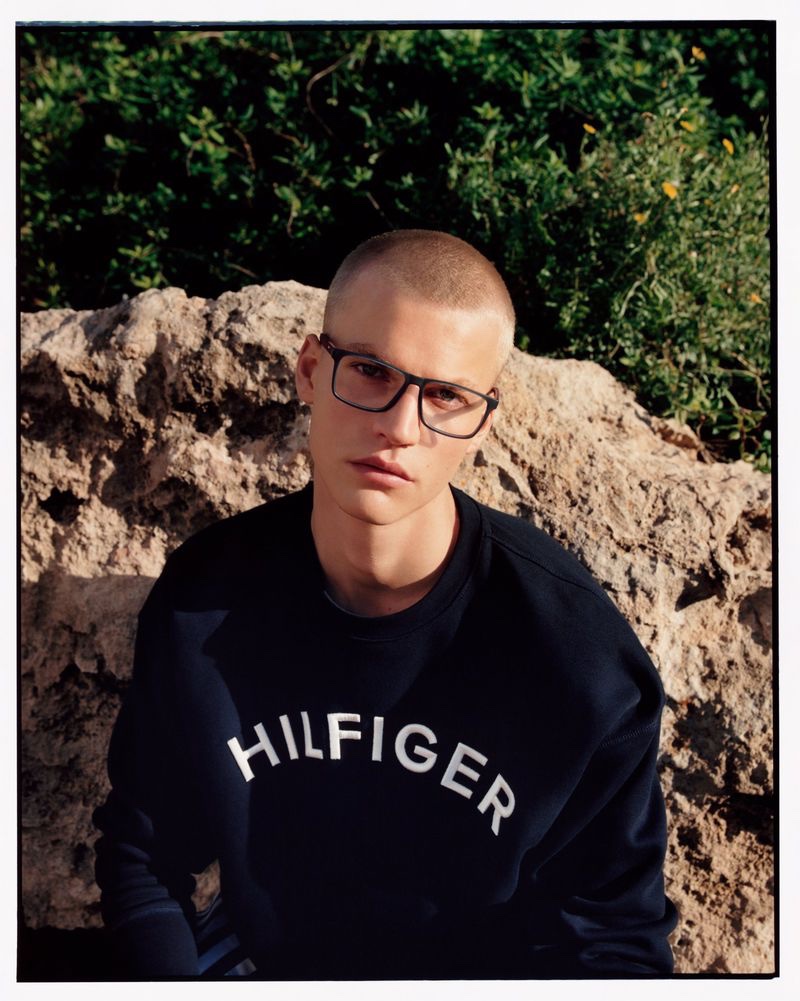 From striking eyewear to versatile timepieces, each accessory in the collection is a testament to Tommy Hilfiger's unwavering commitment to impeccable craftsmanship and enduring style. Elegant bracelets and other jewelry pieces further elevate the ensembles, harmoniously merging each element to create a cohesive, contemporary look.