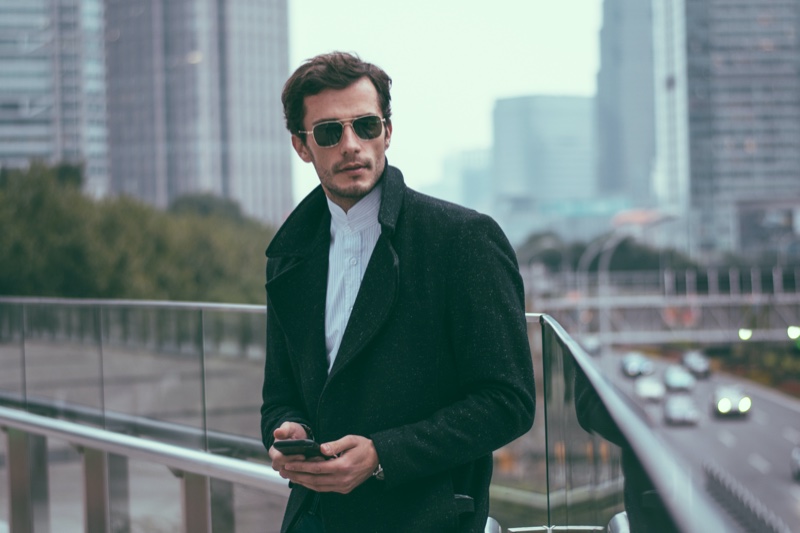 Sunglasses are more than just a functional accessory shielding your eyes from the sun. In the world of fashion, sunglasses shapes serve as an extension of your personality, a statement piece that can make or break your entire look.
Choosing the right type of sunglasses is akin to selecting the perfect tie or wristwatch—it's all about the details. In our comprehensive guide, we're going beyond the usual suspects.
Sunglasses Shapes for Men
Prepare yourself for an in-depth exploration of a variety of frames, from the classic to the unconventional, and learn how to pick the perfect pair that complements not just your outfit but also your face shape.
Round Sunglasses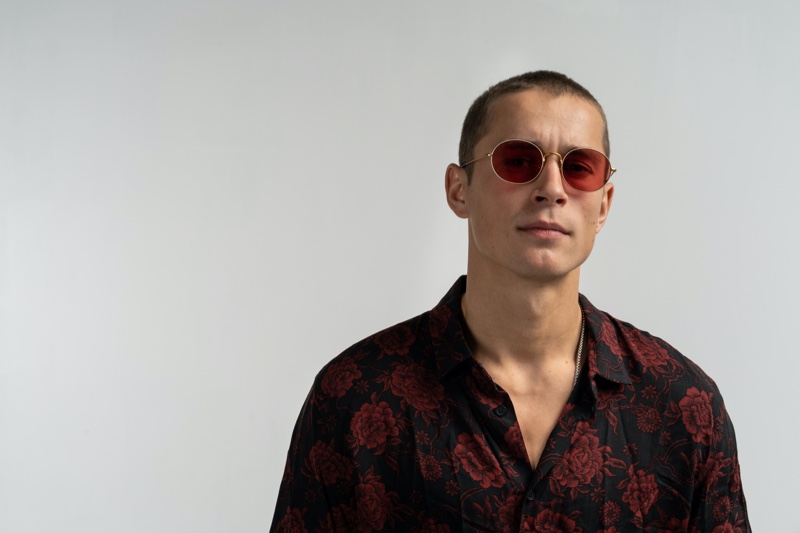 Round sunglasses are characterized by their circular lenses and often come in various materials, from metal to acetate. These frames are a nod to the free-spirited styles of the '60s and '70s but with a modern twist. Stars like John Lennon and Elton John made circular frames popular during this era.
Round sunglasses work wonders on those with square or inverted triangle faces. The soft curves of the frame balance the strong angles and lines of these face shapes, creating a harmonious look.
Square Sunglasses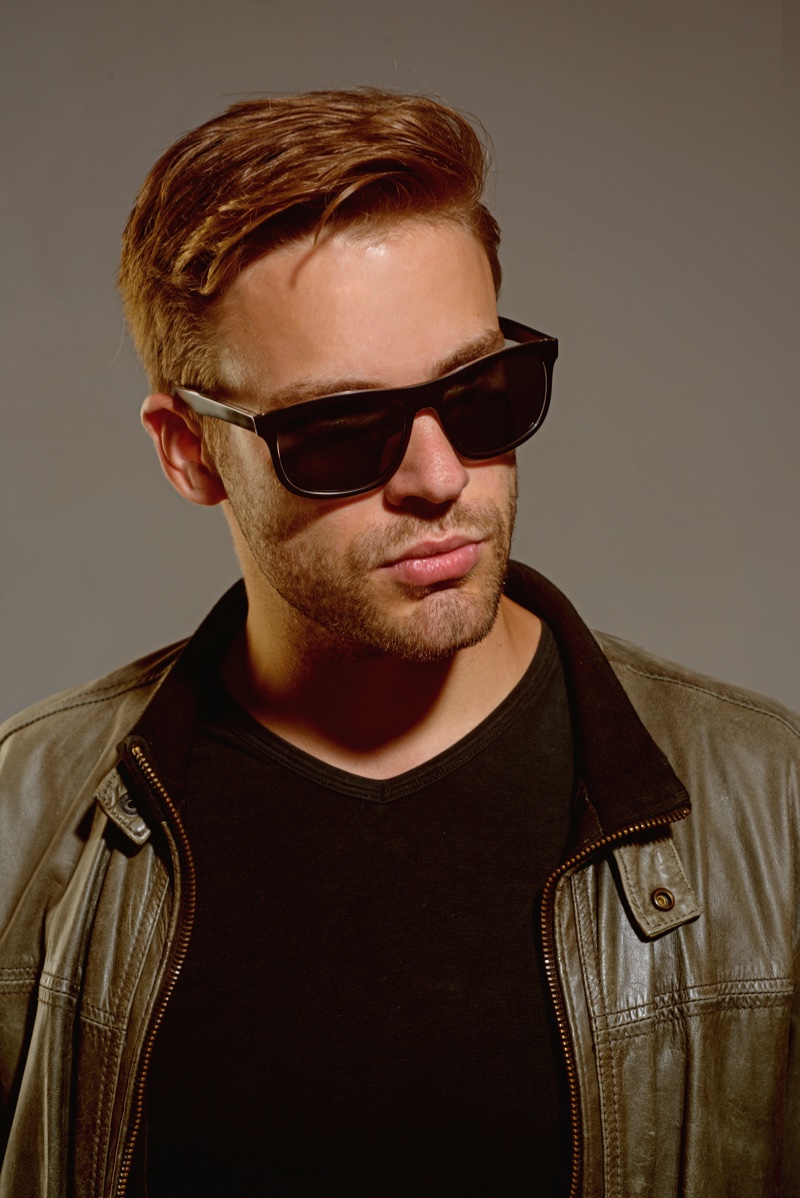 Square sunglasses are the epitome of boldness and sophistication. From Ray Ban sunglasses to accessible brands, their angular frames and often thicker outlines make a statement that's hard to ignore.
These frames are particularly flattering on oval and round faces. The angular design contrasts perfectly with the softer lines of these face shapes, adding structure and a touch of edginess. If you want to channel a classic look, such as a polo shirt and slacks, then this silhouette is an excellent fit.
Oval Sunglasses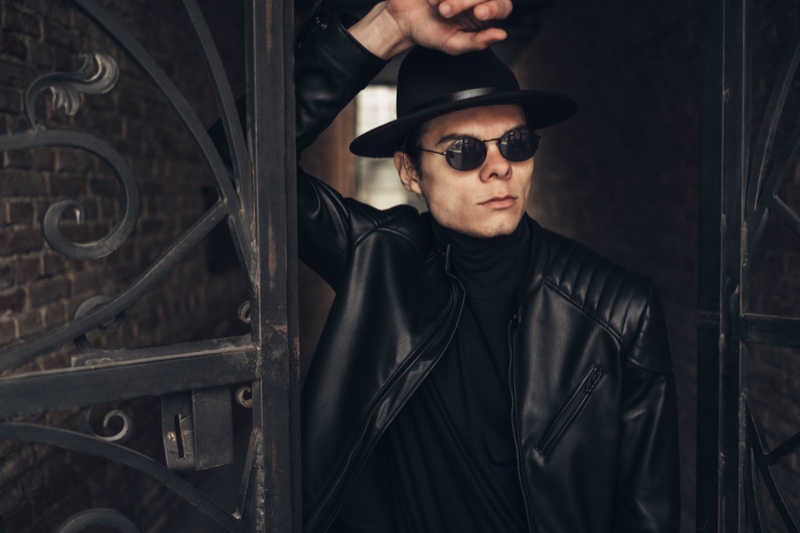 Oval sunglasses offer a balanced blend of elegance and fancy. These frames feature rounded edges but are elongated, providing a more refined appearance than their round counterparts.
Almost universally flattering, oval sunglasses look particularly good on square and inverted triangle faces. They soften strong features while maintaining a sophisticated silhouette. Thanks to the Y2K style resurgence, we have seen oval shades grow in popularity in recent years.
Aviator Sunglasses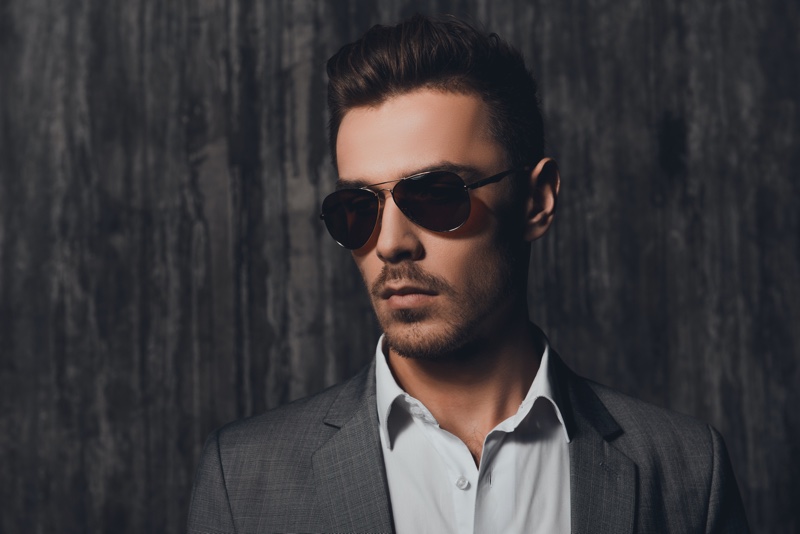 Aviator sunglasses are a timeless classic that exudes an air of effortless cool. Initially designed for pilots, these frames have transcended their functional origins to become a staple in men's fashion. Who can forget Tom Cruise's Top Gun aviator frames?
Aviator frames are versatile but look especially good on inverted triangle and oval faces. The teardrop shape of the lenses provides a counterbalance to the narrower chin of a heart-shaped face and adds length to an oval face.
Wayfarer Sunglasses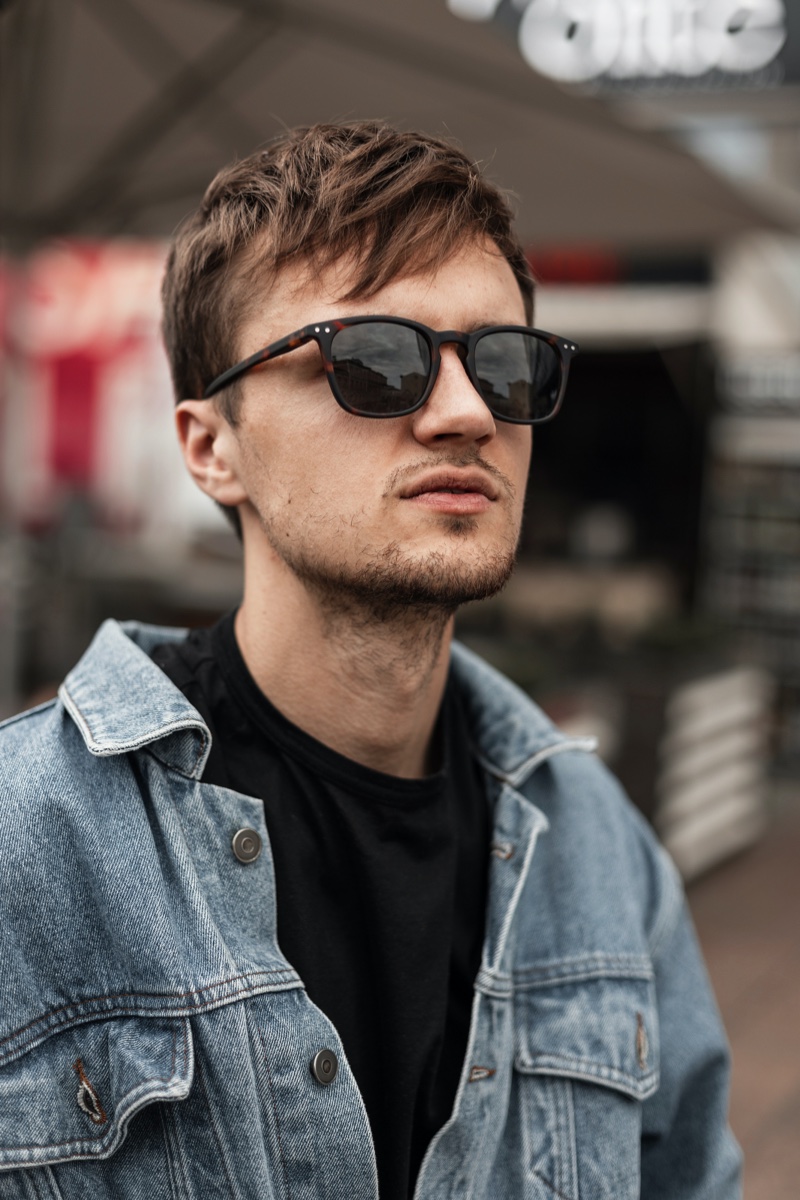 Wayfarer sunglasses are a versatile classic that has stood the test of time. With their trapezoidal frame shape and sturdy construction, they offer a blend of retro charm and contemporary style. Stars like James Dean and Jack Nicholson have worn the iconic style.
These styles are incredibly forgiving and suit a wide range of face shapes. However, they mainly shine on oval and round faces, adding a bit of angular contrast.
Clubmaster Sunglasses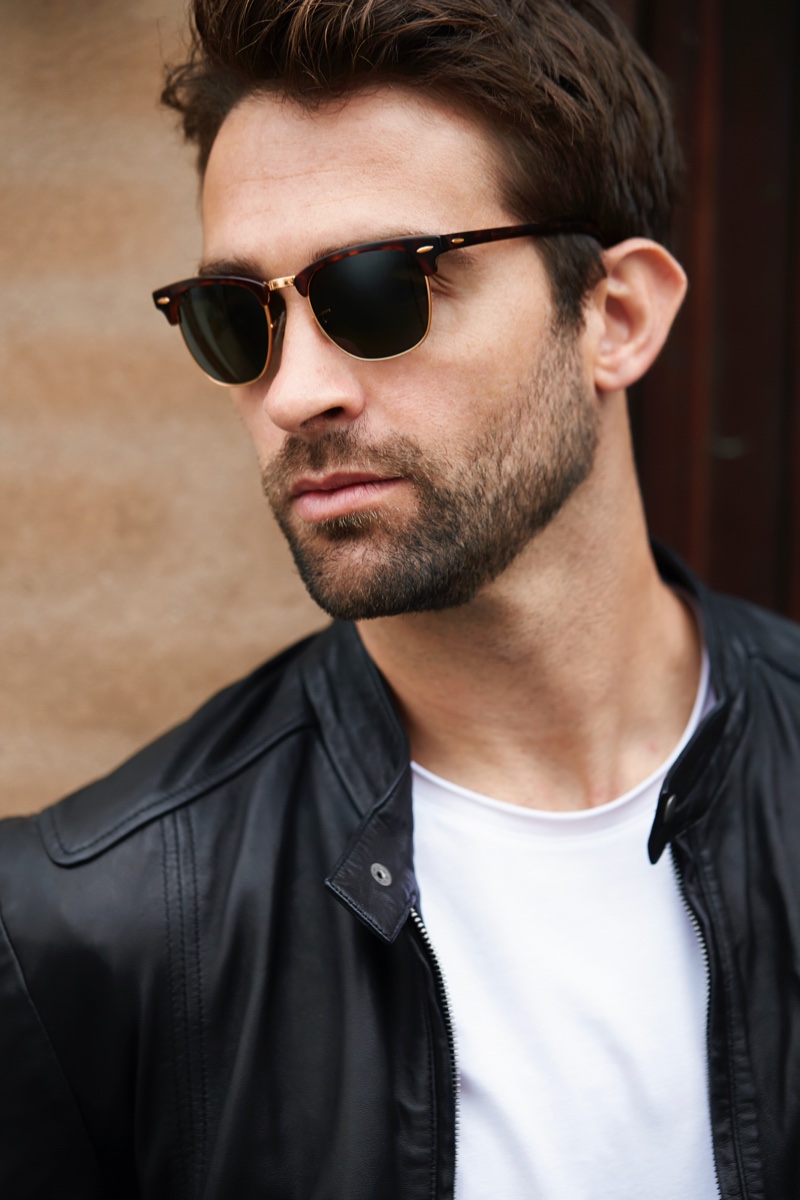 Clubmaster sunglasses evoke a sense of nostalgia with their retro-inspired design. Featuring a thicker upper frame and a more delicate lower frame, they're the epitome of vintage chic. Clubmasters pair nicely with a crisp white button-down shirt, tailored navy chinos, and brown leather loafers.
This silhouette works exceptionally well on inverted triangle and oval faces. The heavier browline balances the narrower chin of an inverted triangle face, while the rounded lower half complements an oval face.
Shield Sunglasses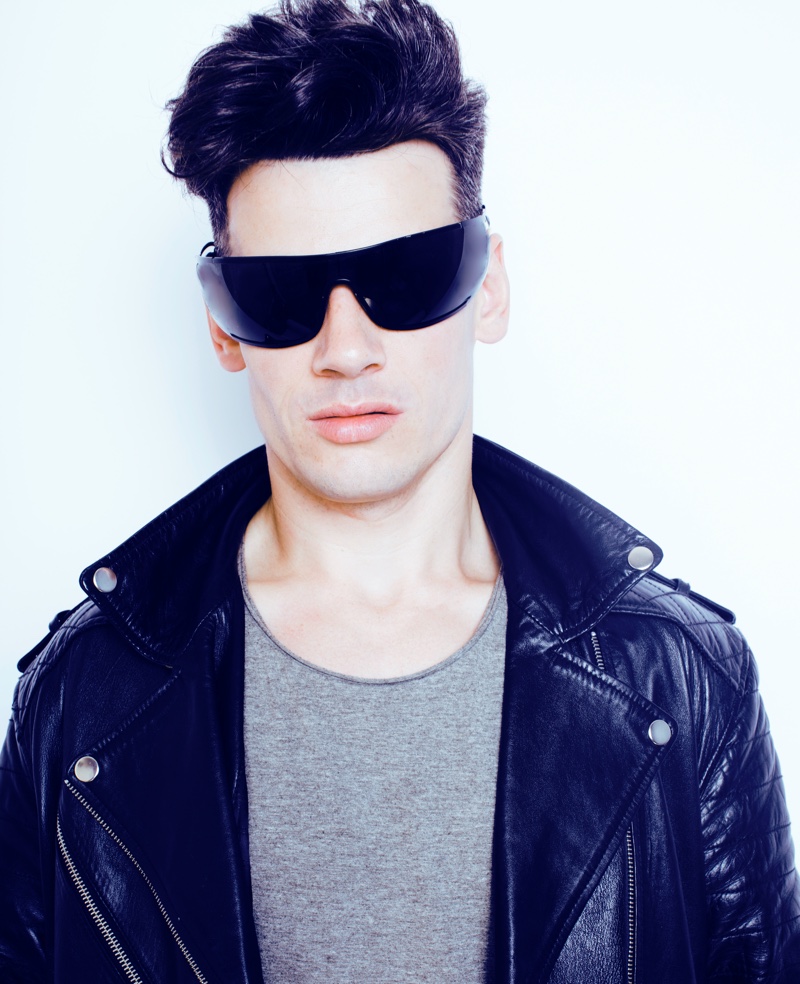 Shield sunglasses are for the bold and the daring. With their single, oversized lens that stretches across both eyes, they offer a futuristic look that's sure to turn heads.
Due to their bold design, shield sunglasses work best on larger, more angular faces like square and oval shapes. They can overwhelm smaller or more understated features.
An athleisure look is excellent for a shield silhouette. Pair them with a sleek, fitted tracksuit and a pair of high-performance sneakers.
Cat Eye Sunglasses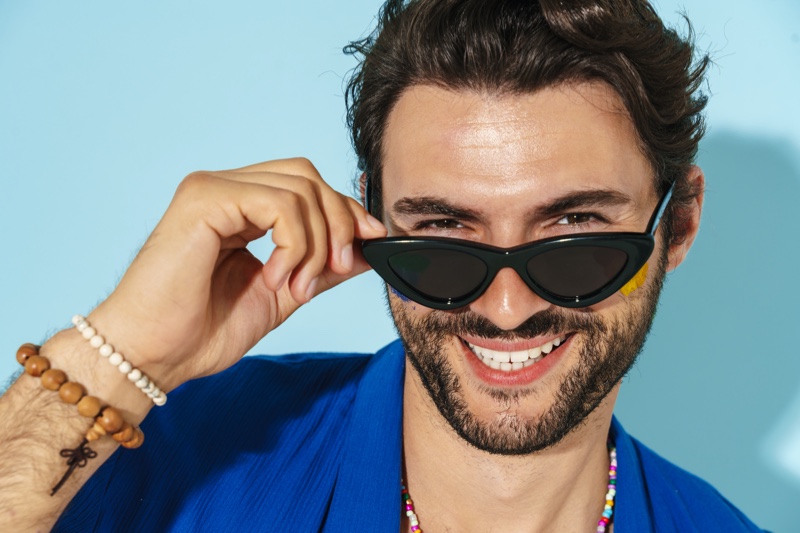 With a vintage flair that's hard to ignore, cat-eye sunglasses for men are making a comeback. Although cat eyes are often associated with women's designs, today is all about embracing the unexpected. They offer a unique style that sets them apart from more conventional frames.
Inverted triangle and square faces find a flattering match in cat-eye frames. These sunglasses add a softer touch to strong jawlines and broader foreheads.
Rectangular Sunglasses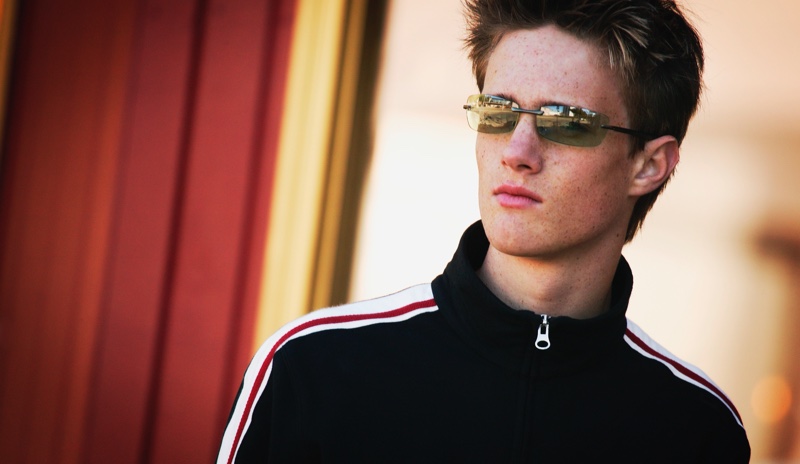 Minimalism meets fashion in rectangular sunglasses. These frames offer a sleek, straightforward design that appeals to modern sensibilities.
Round and oval faces benefit most from the angular lines of rectangular frames, which add structure and contrast. For a look that's both modern and timeless, rectangular sunglasses pair exceptionally well with a monochromatic suit featuring clean lines and a tailored fit.
How to Balance Trends & Sunglass Styles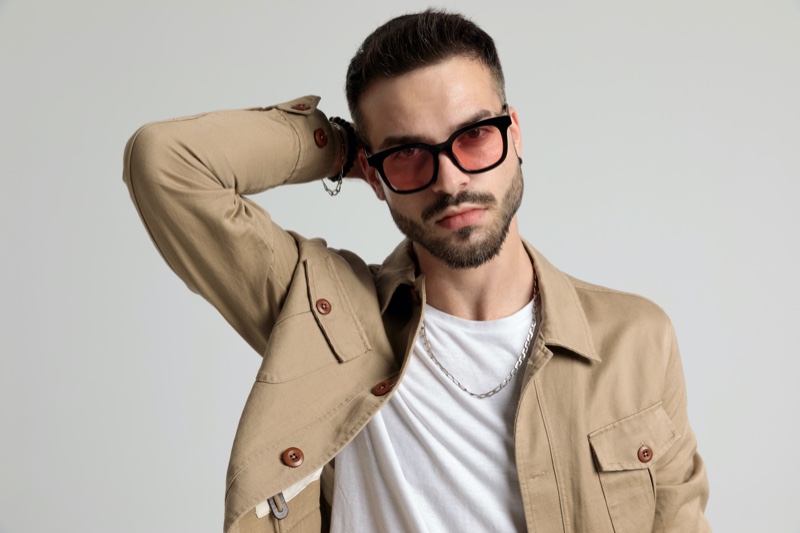 When it comes to sunglasses, the line between timeless classics and fleeting trends can sometimes blur. Knowing how to navigate this spectrum is vital to building a versatile and stylish eyewear collection.
Classics like aviators and wayfarers are safe bets that always stay in style.
Trendier options like shield or cat-eye frames offer a chance to experiment and express individuality.
Consider your existing wardrobe and lifestyle needs when choosing between trendy and classic frames.
The Final Frame
Exploring the world of sunglasses shapes can be a complex journey, one that goes beyond mere aesthetics. As you've discovered, the right pair can elevate your look, harmonize with your face shape, and evoke a specific mood or era.
Whether you're drawn to the timeless allure of aviators or the audacious flair of shield frames, the key is to blend classic and trendy options to create a versatile eyewear collection.
By doing so, you're investing in a transformative accessory that adapts to various aspects of your lifestyle.