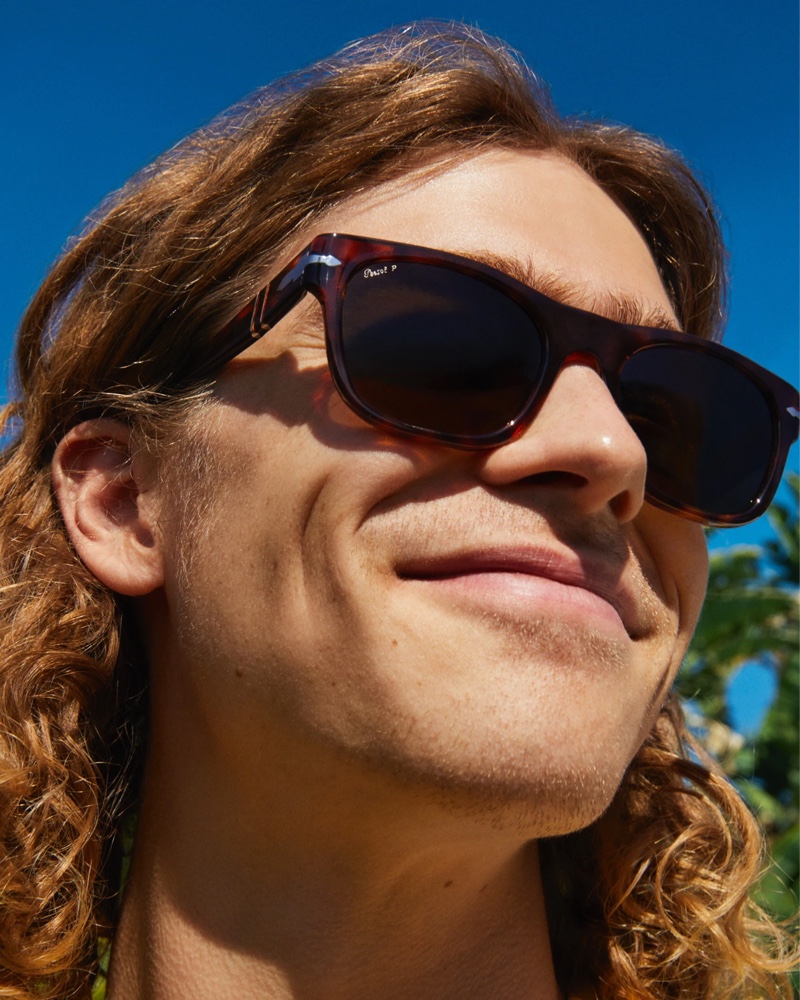 Are you wondering about your next pair of sunglasses? Sunglass Hut might be able to solve your predicament. The eyewear retailer celebrates its fiftieth anniversary by presenting popular sunglasses from each decade. The choice is now up to which decade you like the most. Is it a classic '70s look with Versace, an '80s vibe with Ray-Ban, or a throwback to the 2010s with Versace?
Related: The Complete Guide to Warby Parker Sunglasses
Now it's 2021, and you may be questioning what the trending men's sunglasses are as of today. Sunglass Hut has the answer with a fun summer outing that features models Stevan Journey, Sam Nugent, and Troy Untalan photographed by Kat Borchart (Art Department).
Here's some good news; if you choose to purchase any of these trending sunglasses, you'll have 50% "oops coverage," meaning you'll get a 50% discount on an additional pair if you happen to break them.
Sunglass Hut Summer 2021 Sunglasses Trends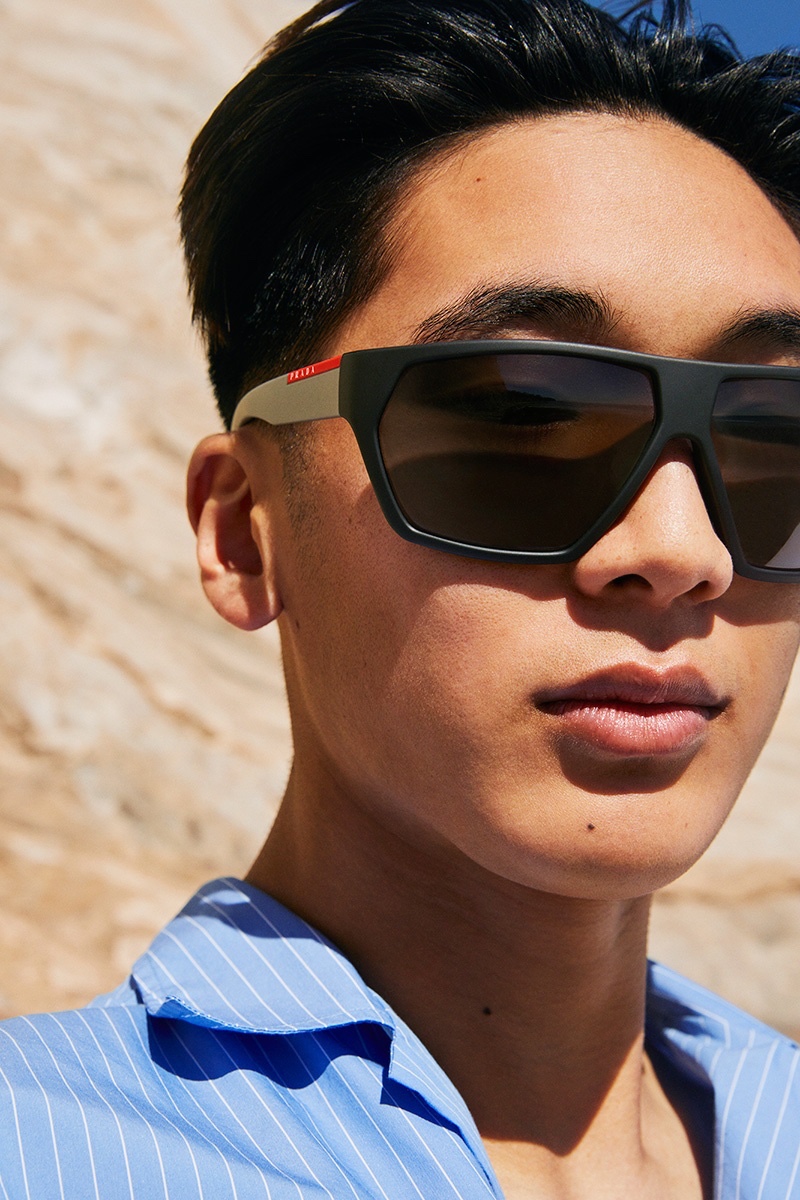 The Poolside Player: Stevan Journey shows off a pair of Versace sunglasses – namely VE491 Medusa Shield Grays – which are totally in right now. The sunglasses' design pays homage to earlier designs but also packs a style unique to Versace. With two gold logos on the sides and a semi-transparent overall design, these shades will leave you feeling like a boss. Available in one shade of grey and one size of 48.00, this is one of these sunglasses that you have to try out in person to see if it fits you or not. Whatever the case, we can't deny that it looks good on Journey.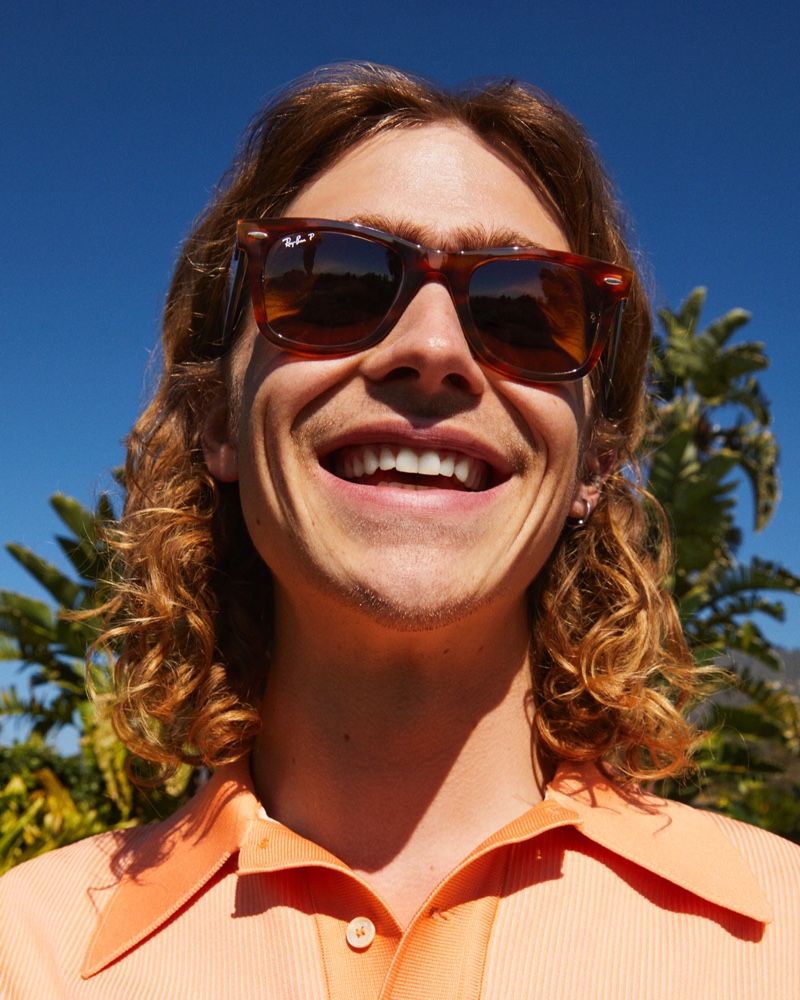 The Resort Guy: Think sunshine, good times at the beach, and smiles. RB3857 Frank Legend Golds, worn by Sam Nugent, are a moderately priced pair of sunglasses checking in at around $205. However, it's well worth the price for the value that it packs. Versatile and perfect for daily use, Ray-Bans adds a touch of gold to these frames. The sunglasses themselves are composed of glass, and the lenses are square. These sunglasses best suit oval or round faces, available in three shades – Gold/green, Gold/blue, and Silver/Green.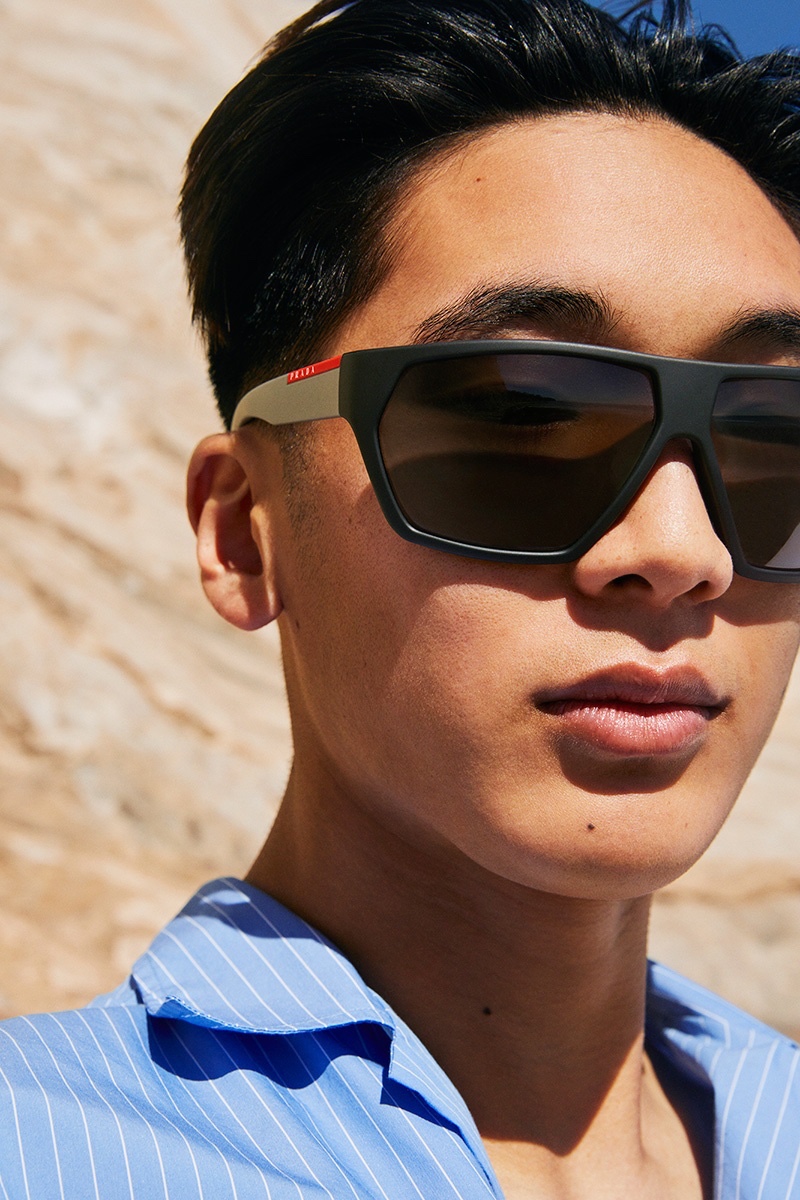 The Mover: If you want to make a designer statement, Prada Linea Rossa's pair of shades are perfect. For the label lover, Troy Untalan is modeling in the brand's PS 08US style which cost $322. Its bold unusual-shaped design means that they stand out from the conventional types of sunglasses.
PS 08US is available in black with grey polarized lenses or as a transparent option. They're of one size as well, so again you'll want to try these out before deciding whether they suit your face.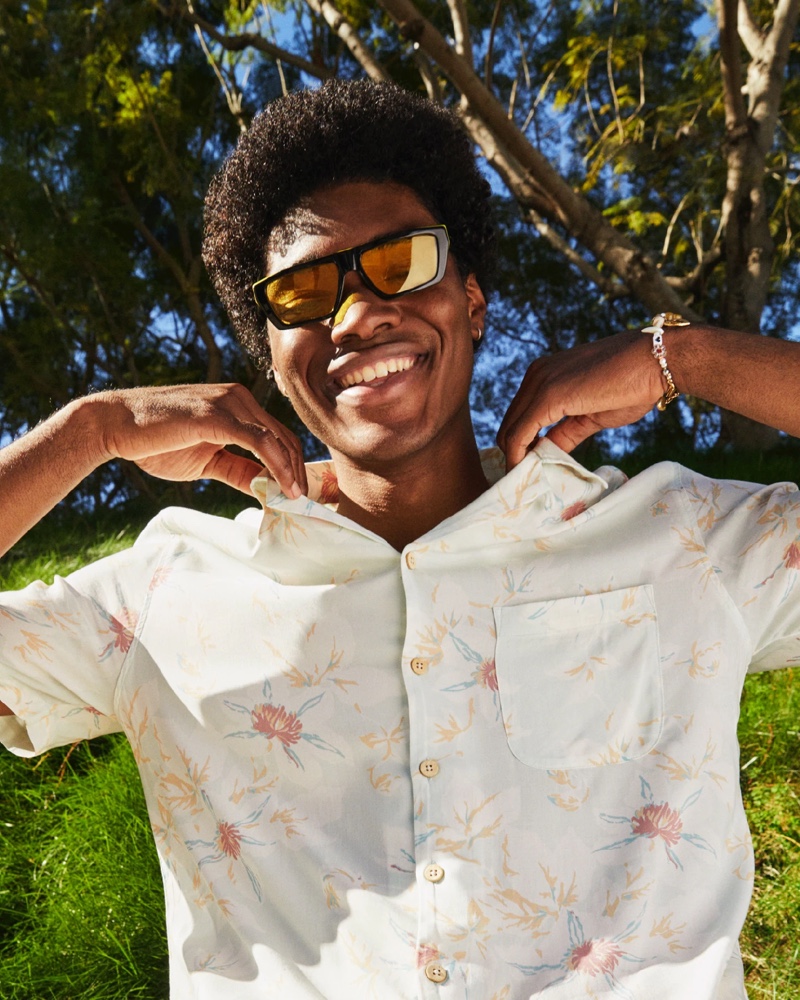 We hope that this article got you thinking about which sunglasses you might purchase next. Will it be the poolside player, the resort guy, or the mover? When considering your next pair of sunglasses, we advise that you don't just go for whatever looks good on the models; think about what suits your facial shape and what colors look good on you. Happy shopping!