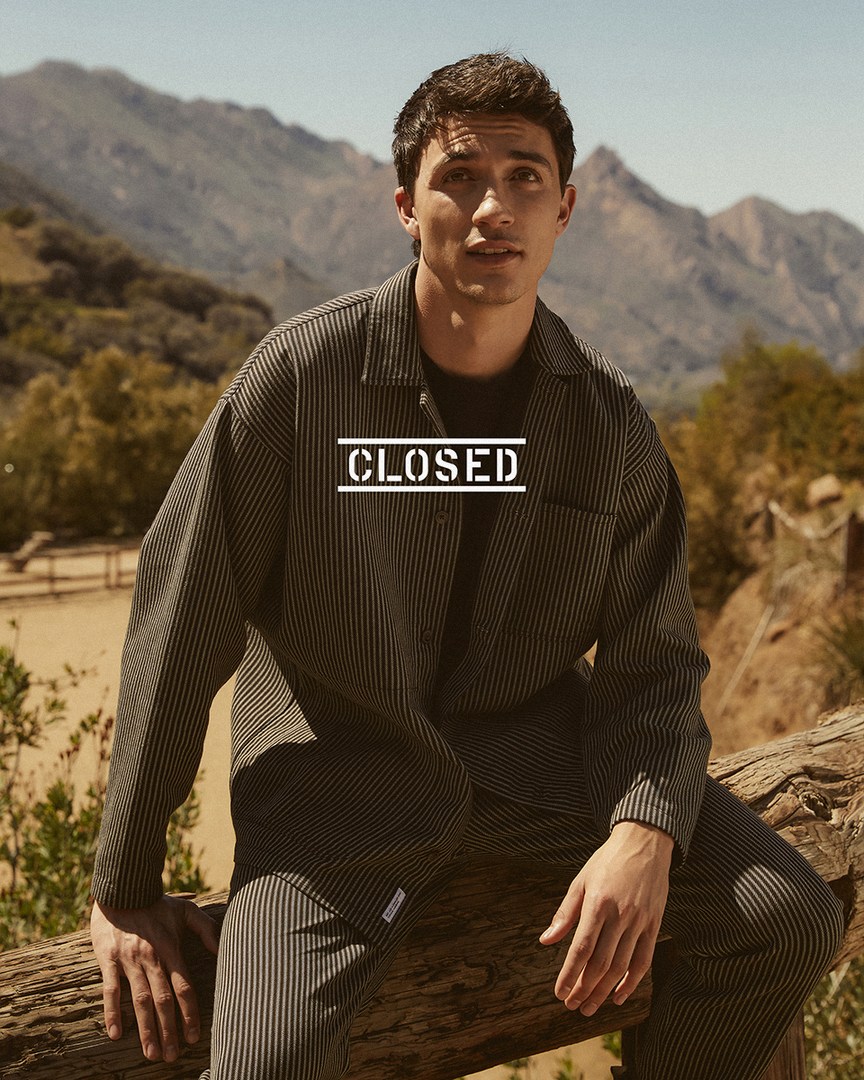 It's officially summer for Closed as the fashion brand unveils a new campaign. Closed takes a step outdoors, enlisting Jacob Bixenman as its face for the season. The American model acts as a muse in a wardrobe of trending men's clothing.
Meanwhile, David Roemer (Atelier Management) focuses his lens on Jacob for the occasion. Roemer captures relaxed energy as he plays off the surroundings. A mix of color and black and white images balance an almost candidness with a fashionable perspective.
Related: Closed Kicks Off Relaxed Summer of Style
Taking up the spotlight, Jacob wears key pieces by Closed. Relaxed shapes take the focus for summer. It's here that Jacob embraces a comfortable lineup, including on-trend must-haves such as a striped overshirt and matching pants or an oversized rugby shirt.
Closed Summer 2021 Campaign