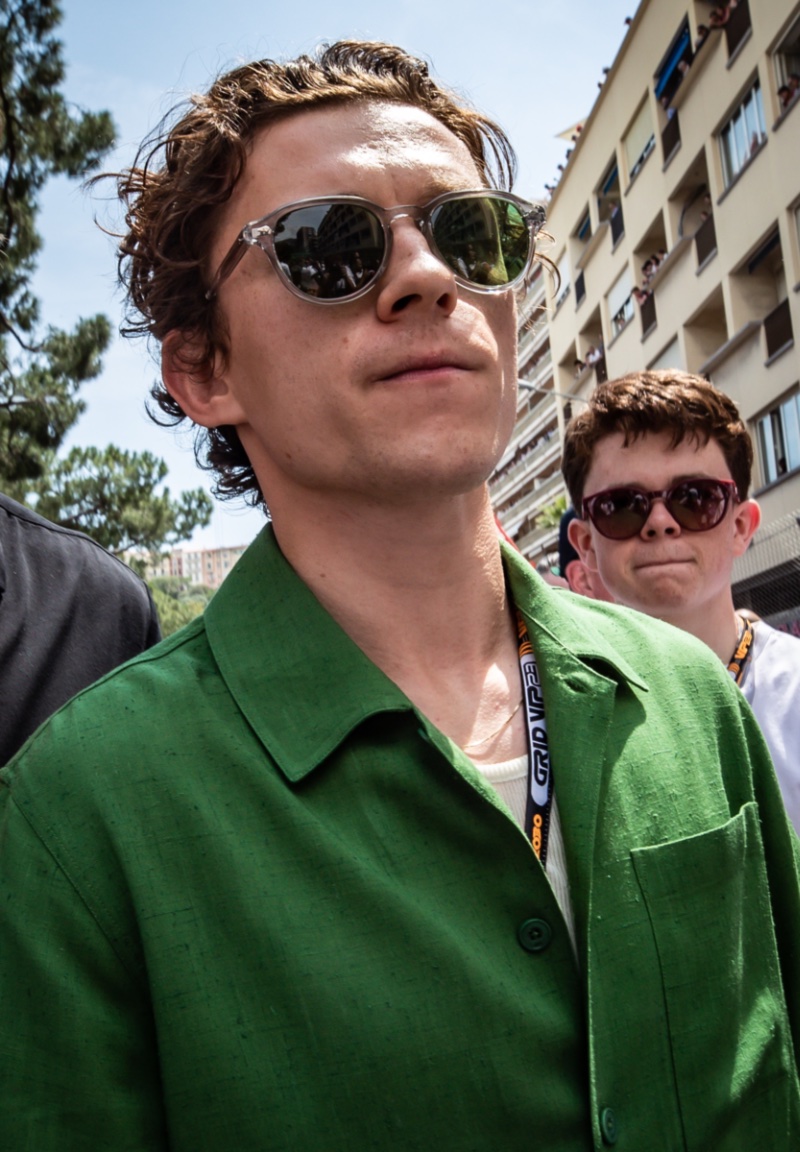 Tom Holland, the 27-year-old actor widely recognized for his role as Spider-Man in the Marvel Cinematic Universe, took time off his hectic schedule to attend the F1 Grand Prix of Monaco on the famed Circuit de Monaco on May 28, 2023. Holland's choice of attire was the embodiment of relaxed summer fashion.
Tom Holland in AMI Paris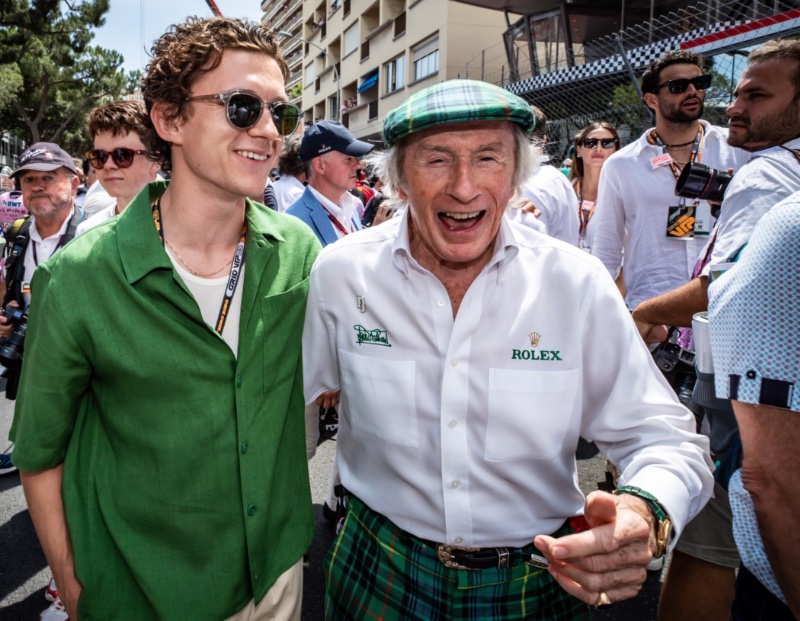 Holland chose a vibrant green camp collar shirt from AMI Paris, crafted in silk viscose tweed, setting an easy-going yet fashionable tone for the event. This ensemble was seamlessly paired with casual khaki pants and MOSCOT KASH SUN sunglasses.
Yet, green seemed more than just a fleeting fancy for Holland. He again leaned towards this hue, albeit a darker variation, at the New York premiere of his latest project, The Crowded Room. Having previously starred in a Prada fashion campaign, Holland returned to the brand for his red carpet-attire.
Tom Holland Wears Prada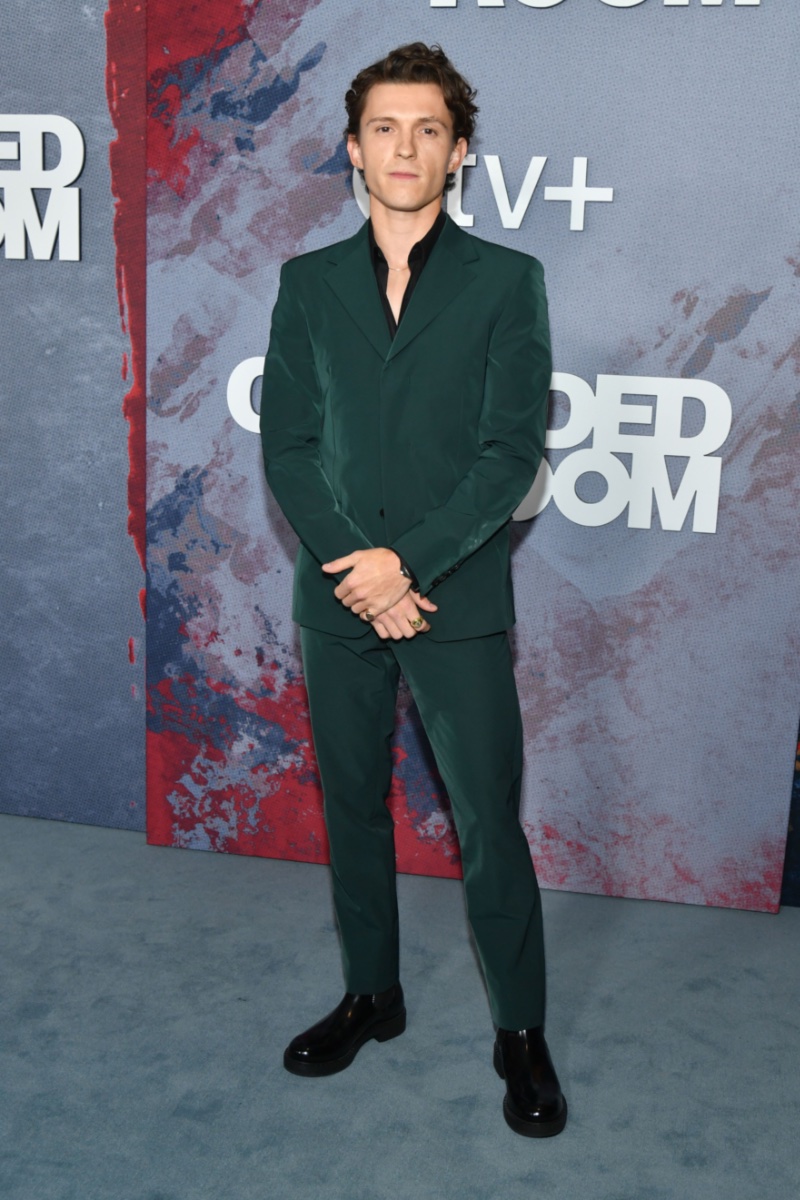 In a notable sartorial move, Holland arrived at the premiere sporting a dark green light techno stretch suit jacket and pants, complemented by a sleek black poplin shirt. He opted for black brushed leather shoes to round off his outfit.
Much like his on-screen performances, Holland's style choices reveal a preference for the contemporary with just a hint of classic charm, creating an effortless blend of modernity and tradition.