Inspired by all the most avant-garde and rule-breaking subcultures in fashion—from Japanese street style to the surf and skate culture of Southern California—streetwear is the modern statement-makers de facto uniform.
Offering the perfect blend of bold, eye-catching style and sporty comfort, streetwear has become ubiquitous at every rung of the style ladder, from the mall to haute couture. Because of this, it's relatively easy to build your streetwear wardrobe from nothing, even if you're brand-new to the game.
All you need to get started are a few foundational basics, many of which you probably already have in your closet and a couple of outfit-making accessories for the perfect street wear. Get started with the following four pieces: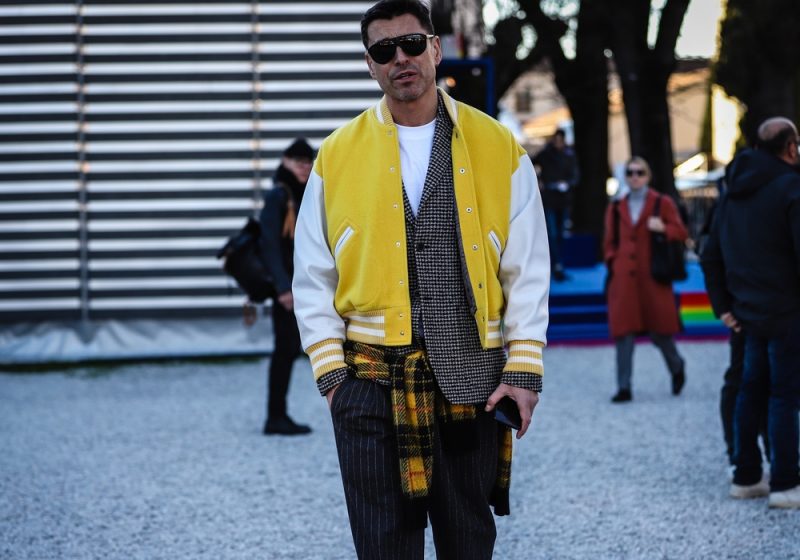 A Pair of Sneakers…or 30

—Would there be streetwear without sneakers? Limited editions, customs, collaborations—there is no piece of attire more clutch in the streetwear enthusiast's closet than a pair of sneakers. We might even argue that the sneakers

make

the outfit.





You could be wearing a full suit or a bikini, and if you were wearing the right pair of Jordans, you'd be honoring the streetwear culture. A single statement pair is fine, but we all know it's impossible to stop at just one.





(Side note: The world's

biggest collection includes 6,000 pairs

and is owned by the sisters behind Chicks With Kicks. Can you imagine how long it takes them to pick out a pair every morning?)



Staple Denim that Goes with Everything

—When we say staple denim, we mean denim for every main wardrobe component. In other words, to be taken seriously in the streetwear world, you're going to need to build that Canadian tuxedo from the ground up and rock it on the regular.



Grab a pair of go-with-everything jeans and a versatile denim jacket, and learn to layer like a pro. Opt for denim made by the streetwear world's biggest names, including ksubi, MNML, and, of course, Levi's. When it comes to designer labels, you can use brand authentication services like LegitGrails.

Graphic Tees and Hoodies

—When you're building your streetwear foundation, you need a lot of cool, laid-back tops and hoodies. Of course, in streetwear, it's all about the label or details, and you can't go wrong when you rock a top featuring your favorite brand's iconography, but don't be shy if you love funky off-brand styles, too.



Vintage T-shirts, graphic hoodies, designer tops, and button-ups all make great bases for layering. You can also try adding custom t-shirts to your wardrobe for a unique stamp of style. Add a denim or bomber jacket or a zip-up, and you've got a surefire streetwear show-stopper.

A Solid Pair of Boots

—In the essential streetwear wardrobe, sneakers rule the footwear department, but boots are a close second. Like sneakers, streetwear boots tend to rebel against high fashion and generally have no trace of "fancy" fashion or traditional haute couture (i.e., no wingtips here).





Instead, they're more utilitarian and authoritative—think: work boots or combat boots. In other words, you need to shop for a pair of Timberlands or Doc Martens if you don't already own one. Throw in a pair of slide sandals, and you're good to go with regard to your streetwear footwear stash.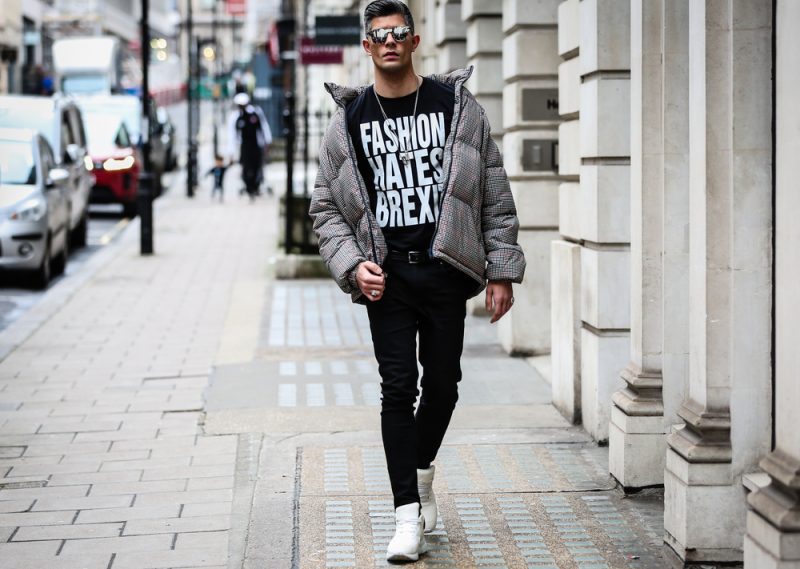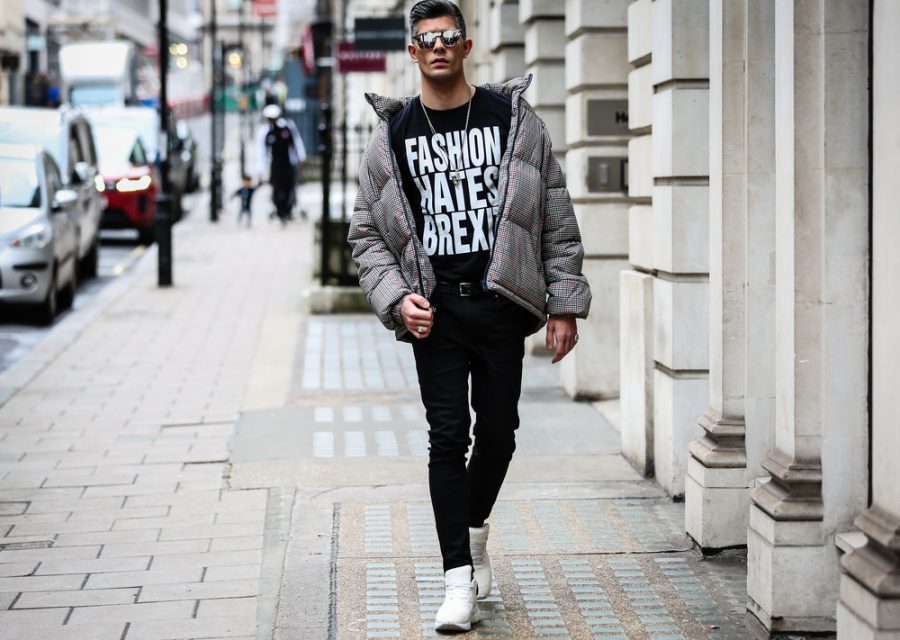 Dressing up the Basics: Streetwear Accessories
Okay—got your jeans, sneakers, and graphic tees? Perfect. Now it's time to accessorize it. Here's what you need:
A Signature Belt

—Like it or hate it, the logo belt trend doesn't seem to be going anywhere. We're not saying you have to go out and buy the real-deal GG or LV belt, but adding a bold, signature flair at the waistline is a way to tie your look back into this fashion subculture.





Remember that streetwear is about rule-breaking and forging your sense of style so that you can take your belt selection—or any accessory, for that matter—in whatever direction you choose.

A Vape on a Chain

—Newsflash: Smoking is out; vaping is in. So much so that, these days, a

fashion-forward vape

is as much a style accessory as your handbag, jewelry, or belt.





Some vape manufacturers even make vapes you can wear, featuring stylish designs and chains that make them feel more like jewelry than a vape.





The takeaway? Anything—whether it be your vape, your water bottle, or your winter coat—says something about who you are, so why not make it a little special?



A Pair of Sleek Shades

—So much of streetwear is about breaking boundaries, challenging the norm,

and questioning authority. But at the end of the day, the classics are the classics, and that's the case with sunglasses.

A simple pair of good-looking aviators (perhaps with tinted lenses

to give them a bit of a '90s flair) will effortlessly elevate your wardrobe from basic to bold.



A Versatile, Stylish Pack

—Gucci, Supreme, Champion—these labels dominate the streetwear backpack game, but there are tons of different places you can take this one.





These days, streetwear designers and influencers are going far beyond the typical backpack and erring more towards the side of funky, wearable cargo, especially chest rigs and slings (basically across-the-chest fanny packs) and good, old-fashioned fannies.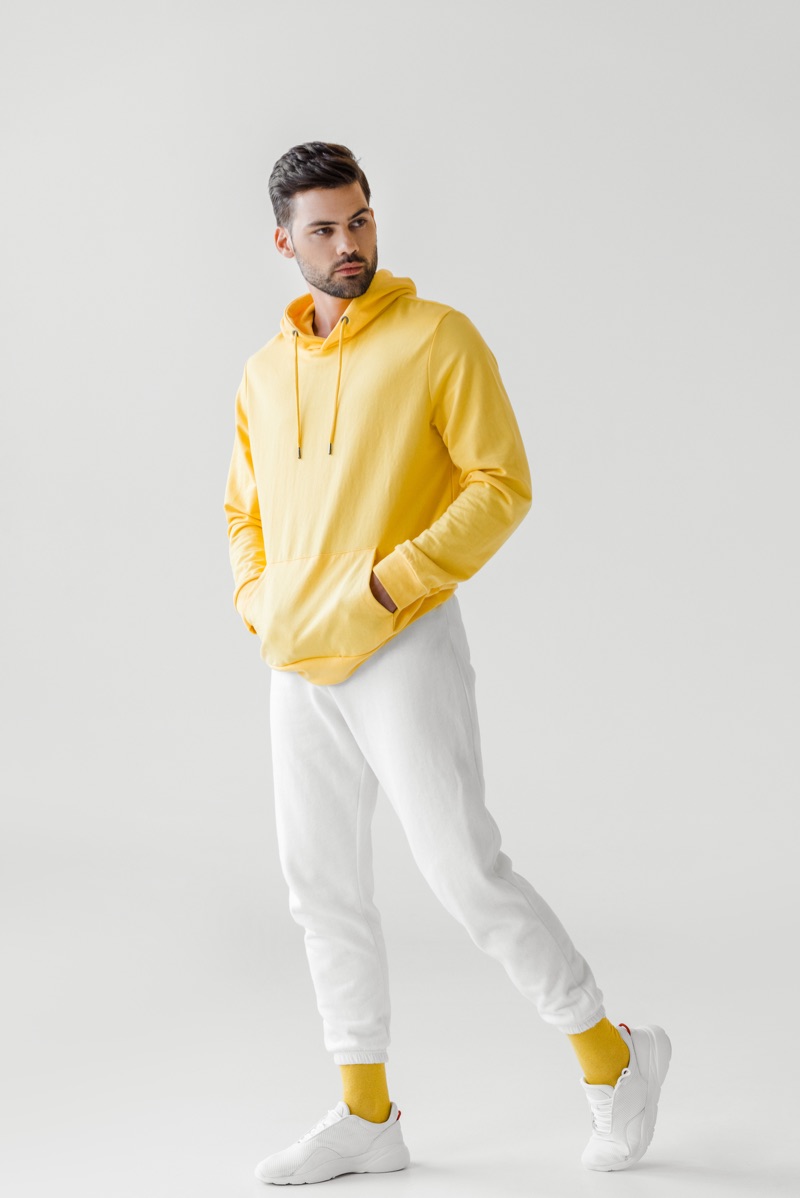 Tying Your Streetwear Look Together with Your Signature Flair
Though there are common threads, themes, and trends among streetwear enthusiasts, at the end of the day, the thing that makes streetwear is its rebellious, nonconformist attitude. If you want to master this eccentric aesthetic niche, you need to come up with a few of your signatures and style flairs that make each look your very own. Once you've gotten that down, you'll be styling with the best of them.