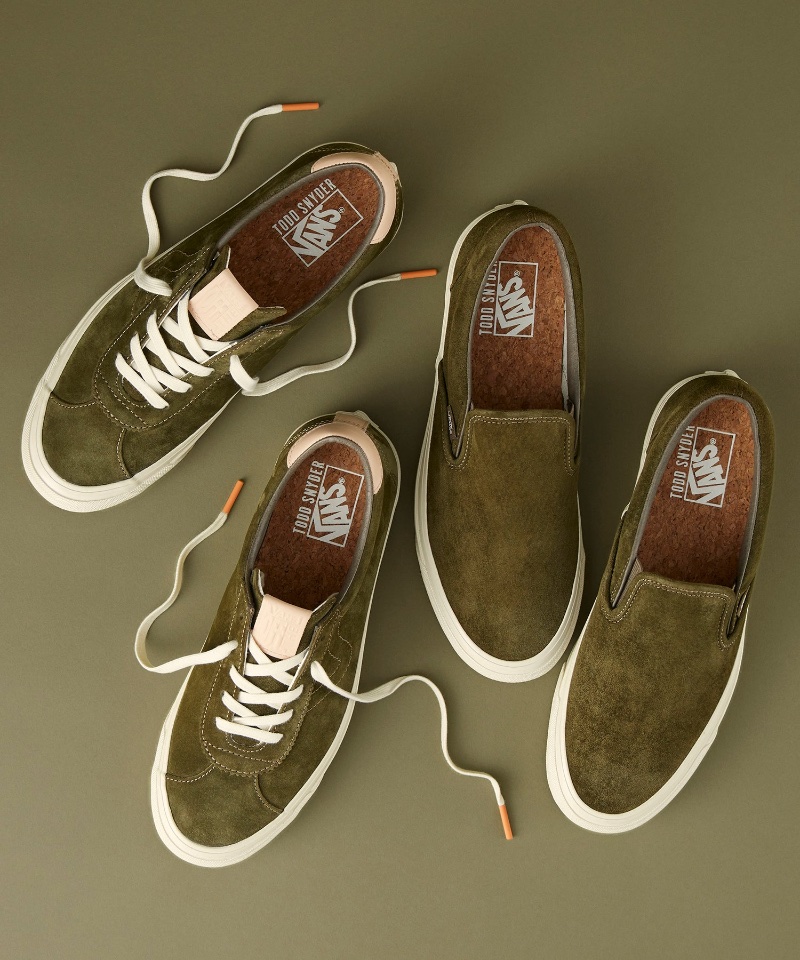 In an inspired fusion of two iconic brands, Todd Snyder and Vans join forces to create the "Dirty Martini" capsule collection, taking cues from Snyder's preferred libation. This stylish partnership breathes new life into Vans' quintessential skater sneakers, presenting revamped versions of the Slip-on 98 DX and the Lace-up 73 DX.
The DX suffix denotes the deluxe nature of these shoes, paying homage to Vans' inaugural factory in Anaheim, California. The shoes artfully reimagine the classic silhouettes, borrowing details from the originals while incorporating contemporary comfort and style, such as the inclusion of a cork footbed.
Todd Snyder x Vans Dirty Martini Capsule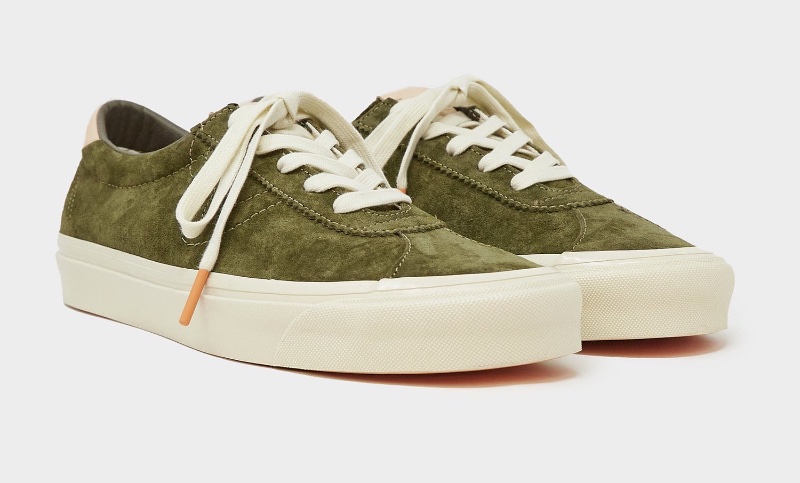 Craftsmanship takes center stage with the upper, constructed from a luxurious rough suede vegetable-tanned "Snyder Olive" hue, the brand's signature color. This sophisticated neutral shade effortlessly transitions between casual and formal settings, showcasing the collection's versatility.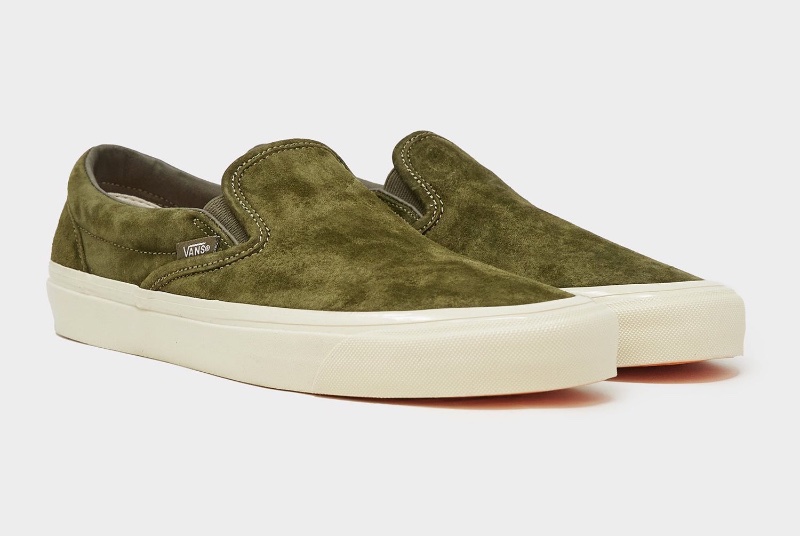 A subtle yet striking touch of orange graces the aglets of the 73 DX and the soles of both styles, imbuing the Todd Snyder x Vans Dirty Martini capsule with an undeniable flair. In its understated elegance, this collaboration seamlessly melds the worlds of classic fashion and streetwear, making a statement that will resonate with enthusiasts of both realms.