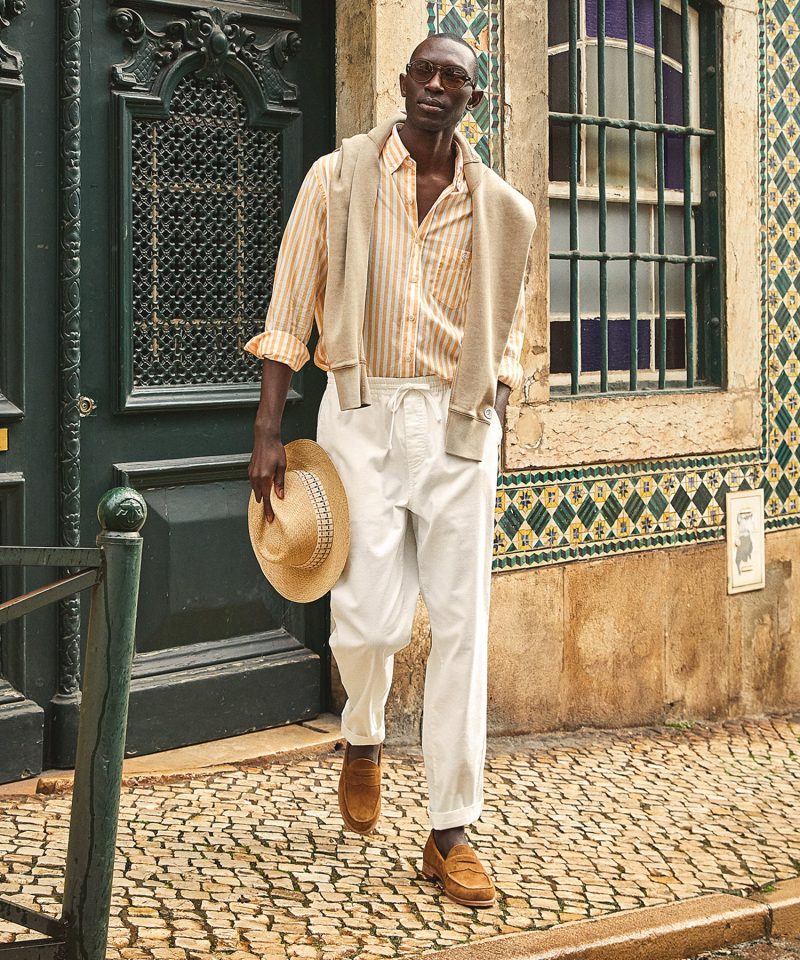 Armando Cabral basks in the familiarity of his native land, joining forces with fellow fashion model Peter Badenhop for a sartorial adventure through Lisbon, showcasing Todd Snyder's spring 2023 collection. Photographer Kenny Thomas skillfully captures the debonair duo as they traverse the breathtaking cityscape, clad in Todd Snyder's latest menswear offerings, impeccably styled by Jim Moore.
Todd Snyder Spring 2023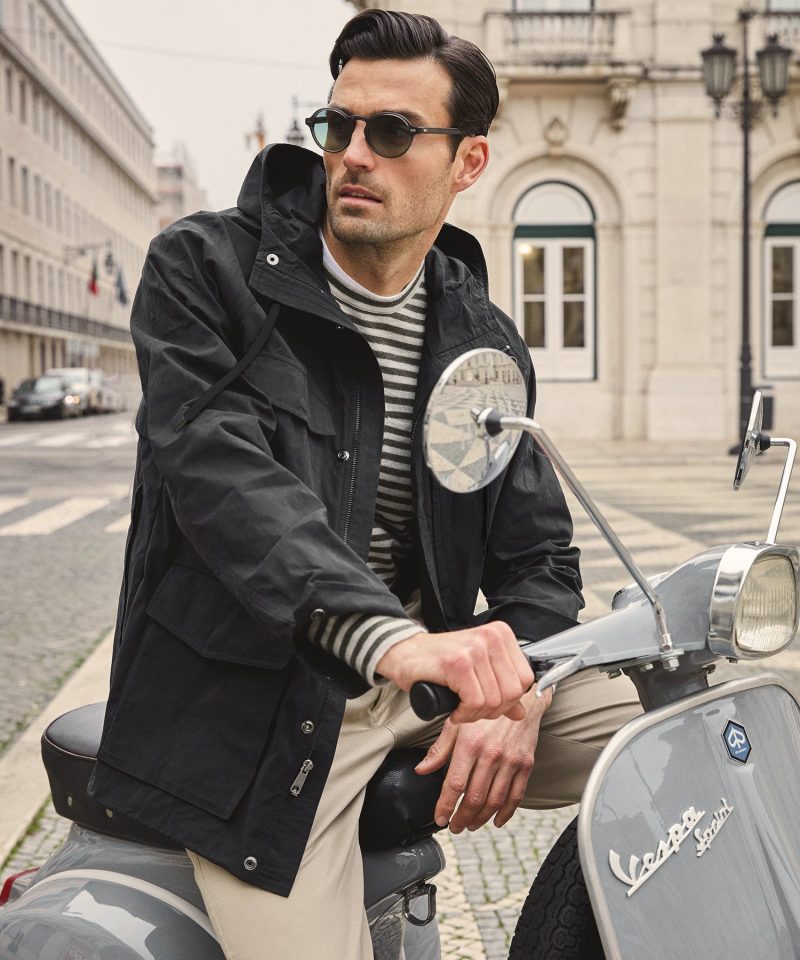 The season's momentum is invigorated by a kaleidoscope of hues and prints, drawing inspiration from Lisbon's magnificent architecture and effervescent aura. As muses for the season, Armando and Peter dazzle in a selection of wardrobe essentials, from camp collar shirts awash in sun-drenched shades to artful sweater polos and breezy, striped summerweight shirts.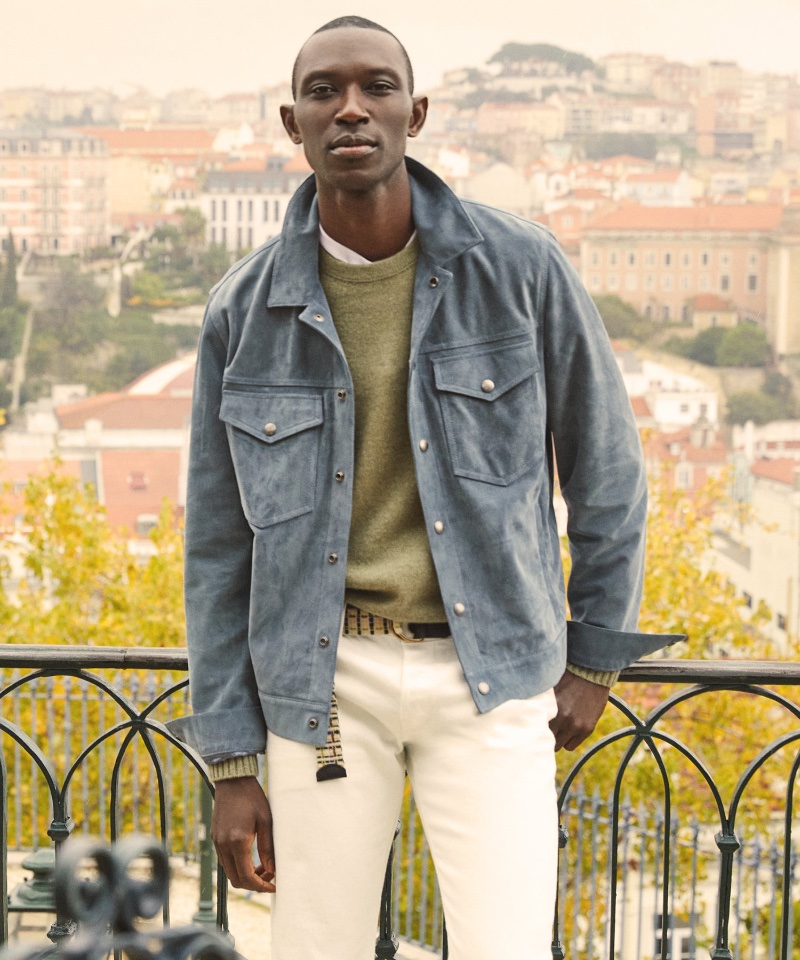 Todd Snyder's hero pieces also take center stage, with the must-have suede Dylan jacket and the ever-popular Gurkha trousers leading the charge. Complementing these standout garments, an eclectic mix of footwear shares the spotlight, including Birkenstock suede sandals, Guanábana espadrilles, and Armando Cabral's eponymous line of leather sandals.