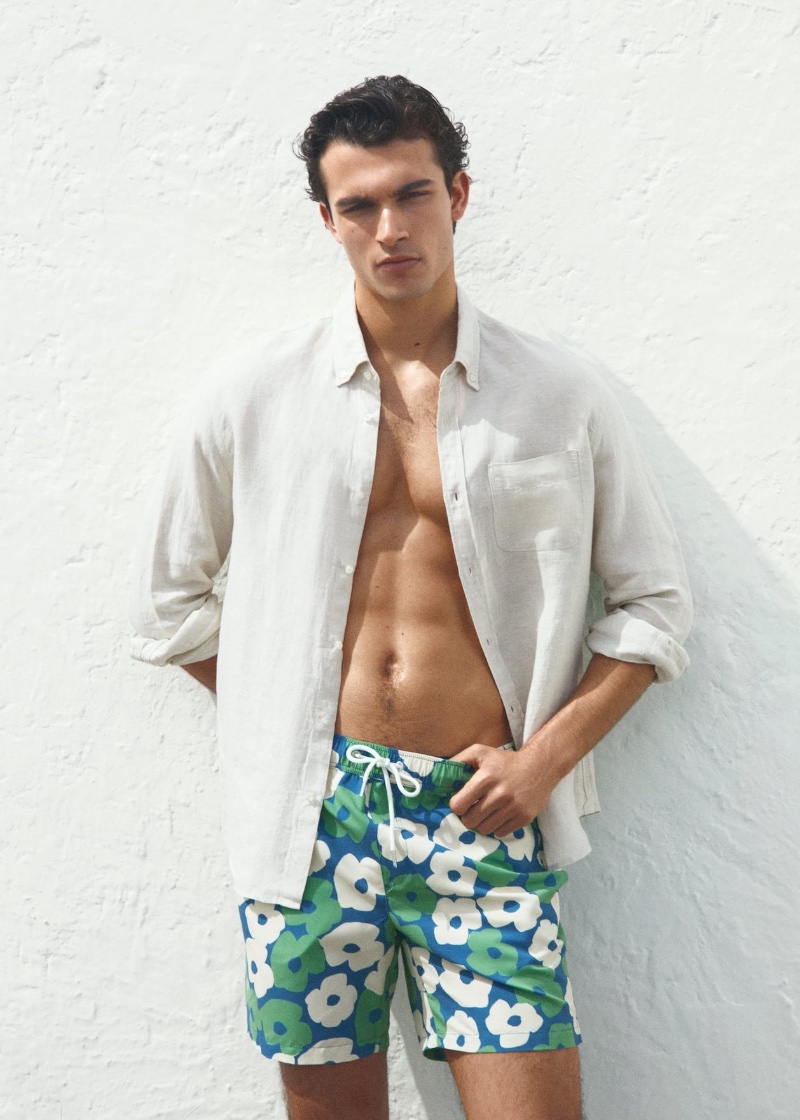 Mango's latest summer arrivals under the banner Sun Soaked, brilliantly capture the season's essence, offering ensembles ideal for poolside lounging, beach excursions, or holiday retreats. Embracing a vivid color palette and lively prints—geometric, stripe, and floral—this selection is tailor-made for those seeking to inject a burst of color into their warm-weather attire.
Mango Man Sun Soaked Summer Style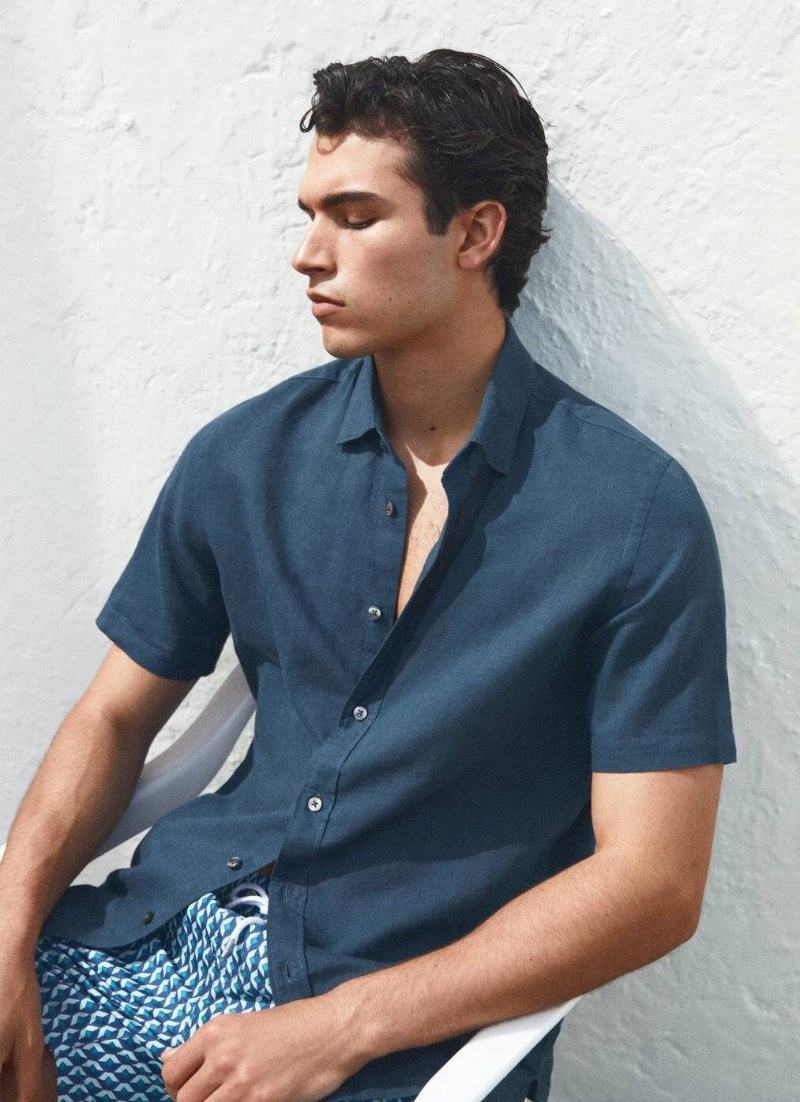 The 100% linen short-sleeve shirt is an indispensable addition to any summer wardrobe, its breezy fabric ensuring both comfort and coolness. The spectrum of colors and prints provides boundless styling possibilities. One is well-equipped for an idyllic pool day, paired with the canvas mixed backpack to hold all your summer necessities, cord plain swimming trunks, and velcro strap sandals.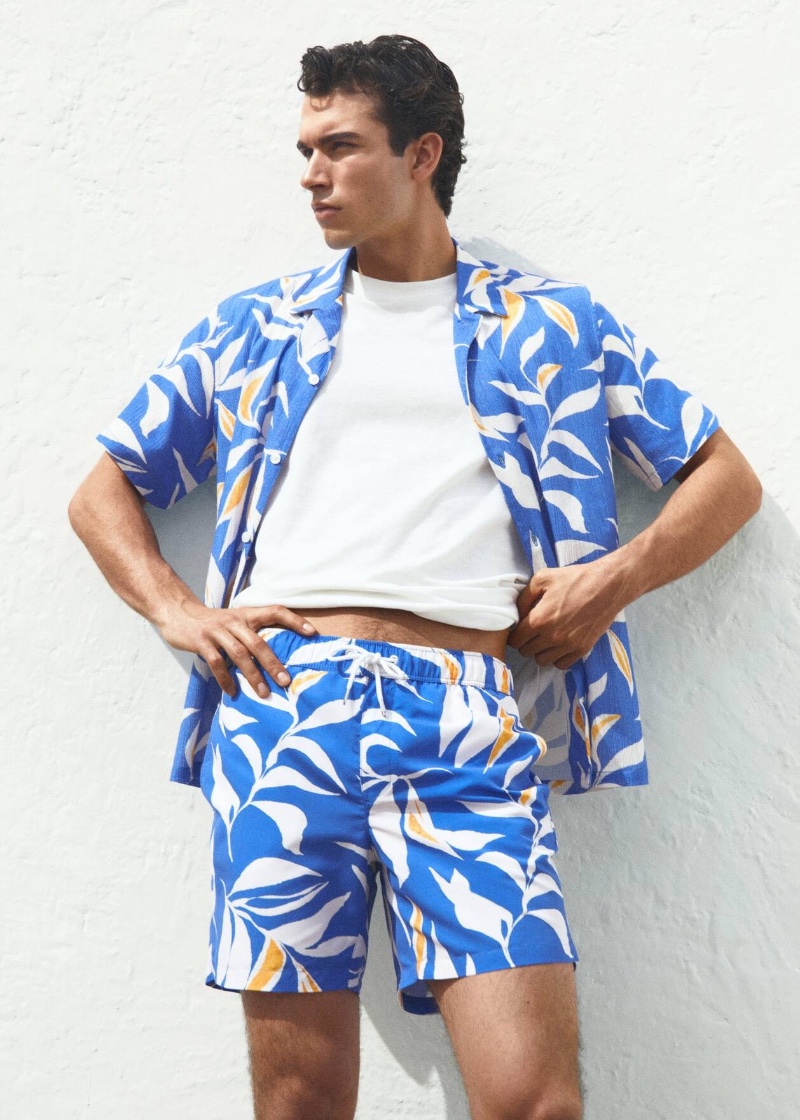 The collection's statement pieces include the whimsical crab-print swimsuit and the Hawaiian print cotton shirt, ideally suited for beachside escapades. The tropical print swimming trunks and flower micro-printed swimsuit further allow attention-grabbing swimwear. Meanwhile, polarized sunglasses, a summer staple, shield the eyes while adding flair to any outfit.