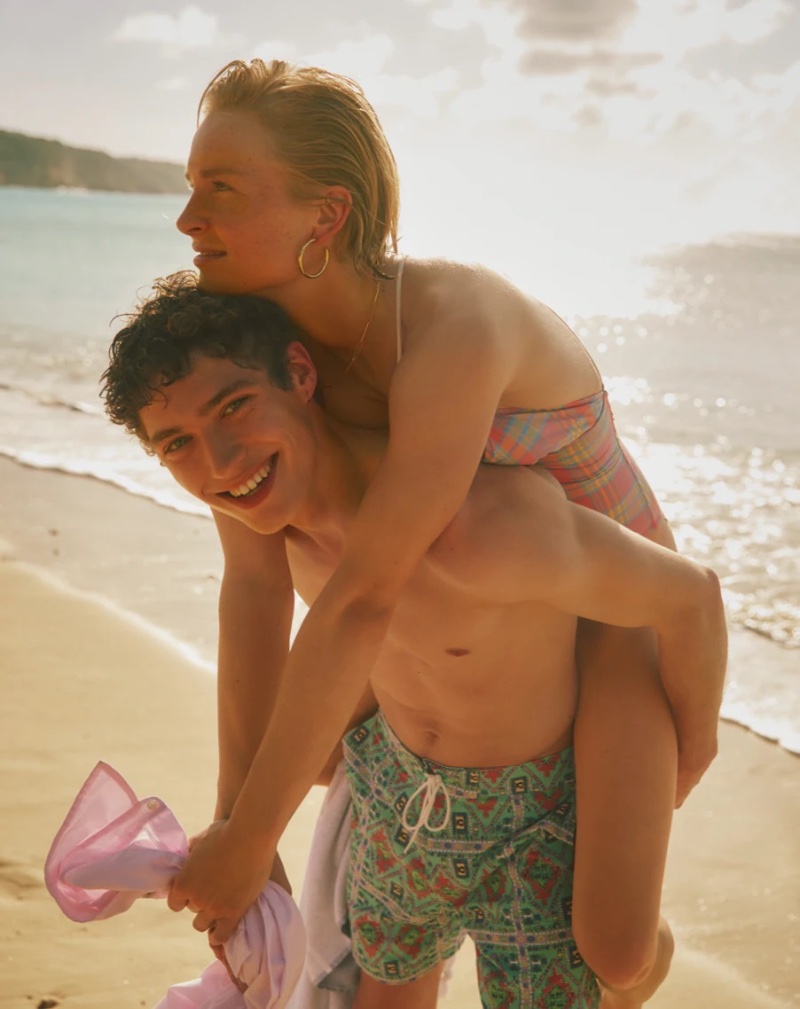 J.Crew is ready to fill your closet with chic beach staples for the early summer. Back with a stunning new collection, it's all about swimwear this time. Models Valentin Humbroich, Caleb Giles, and Francisco Henriques embrace the beach spirit, rocking the brand's latest designs. The summer sun generously bathes the scene, providing the perfect backdrop for J.Crew's array of styles—from board shorts to swim trunks.
J.Crew Men's Swimwear for Summer 2023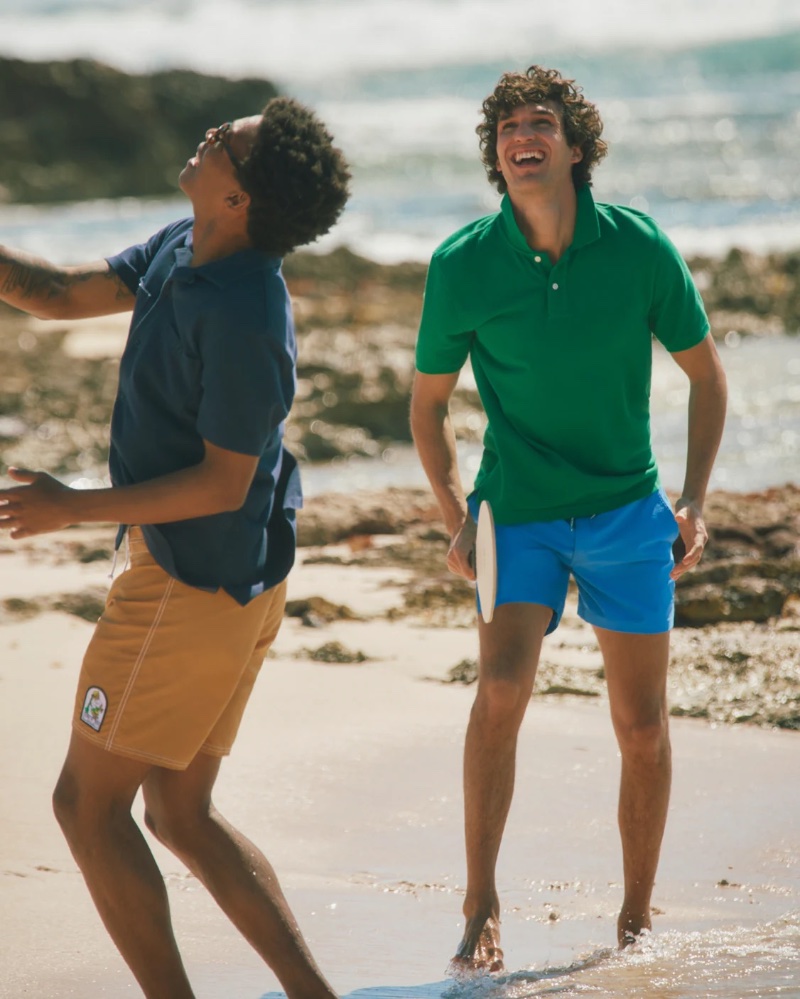 J.Crew's swimwear opts to bring out the bold and the stylish in men. Opt for solid colors with a classic look, or let your personality shine through exciting patterns. Whatever the preferred style, there's sure to be a J.Crew piece to complement it.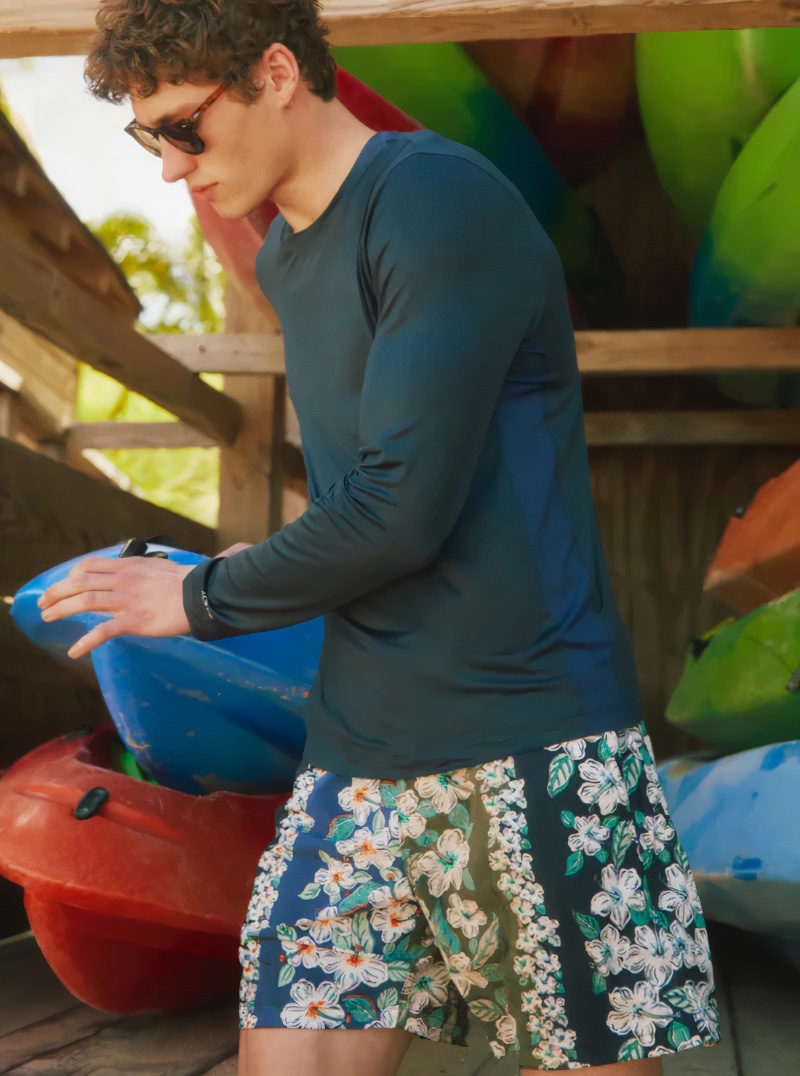 But that's not all. Summer fashion isn't just about swimwear. Post-swim, transition effortlessly to a casual, relaxed vibe with J.Crew's linen shirts and polos. They make the perfect accompaniment to your swimwear, providing a touch of breezy elegance to your beach outing.