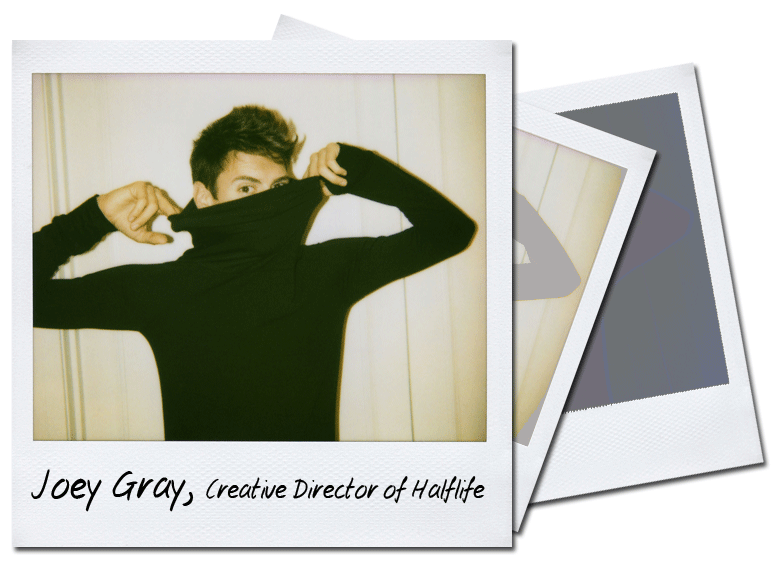 MEET JOEY GRAY, THE CREATIVE DIRECTOR OF HALFLIFE WHO HAS A PENCHANT FOR THE COLORS BLACK AND WHITE. WHILE OTHER COLLECTIONS CONSIST OF HIT AND MISSES, GRAY'S CLOTHES ARE SURE TO END UP IN YOUR WARDROBE AS THE ESSENTIALS REGARDLESS OF SEASON.  UNLIKE DORIAN, WITH A STEADY HEAD ON HIS SHOULDERS, THIS GRAY'S FUTURE IS LOOKING BRIGHT.
The Fashionisto: How did your interest in fashion start?
Joey Gray: I've always been interested in fashion, though not always from an insider's perspective, more in the sense of fashion as an art form or an act of expression. The way people dress says so much about who they are, or really who they're trying to portray themselves as. It wasn't until about two years ago, when I began Halflife that I ever really became aware of fashion as it relates to culture and how definitive it could truly be to a time or a social movement. That inspires me.
TF: What is your fashion background?
JG: I don't properly have one! I know that sounds ridiculous, but truthfully the first time I ever actually sat down and sketched and patterned a garment was for the first HL collection. It's strange now to think that my first experiment with design became a reality and was manufactured and sold. I've always been the type of person who feels they can do anything they set out to do. I guess I'm an all or nothing guy. One of my greatest fashion idols is Helmut Lang, not only for the innovation and genius of his designs but because he was autodidactic – I admire him for that.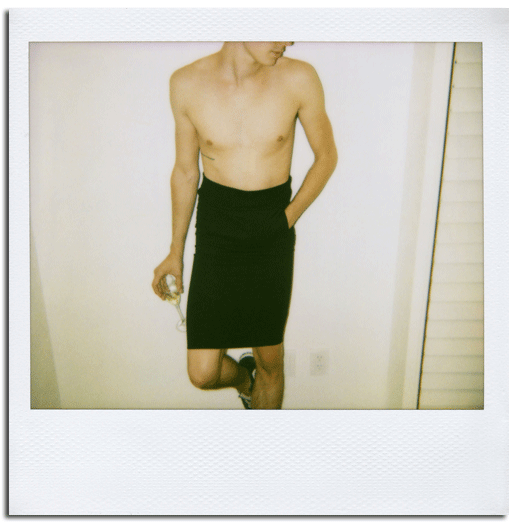 TF: Personally, what are your own shopping habits?
JG: Well, I generally don't look at price tags when I'm shopping – not because I'm loaded, trust me, but because I like to decide what I think about a garment before knowing what it costs. There is so much inflation when it comes to fashion, especially at the higher end level; sometimes I'm convinced the label is worth more than the piece it's sewn to! That said, since my label is pretty basic (being that it's only black and white) I tend to gravitate toward the crazier fashion pieces that I can mix into my own wardrobe, i.e. my multi-colored-Balenciaga-high-top-trainers-impulse-purchase this past summer. I got a lot of shit from friends for that one, but I've still not seen them on anyone else – which is either really good or really bad for me!
TF: What designers do you like?
JG: There are so many direct and indirect influences… As I already mentioned, I'm a huge fan of Helmut Lang, also Yves Saint Laurent, Vivienne Westwood, Rick Owens, Ann Demeulemeester, Yohji Yamamoto, Calvin Klein… the list goes on. I'm just so fascinated by designers who have been able to influence society and affect the collective consciousness through fashion.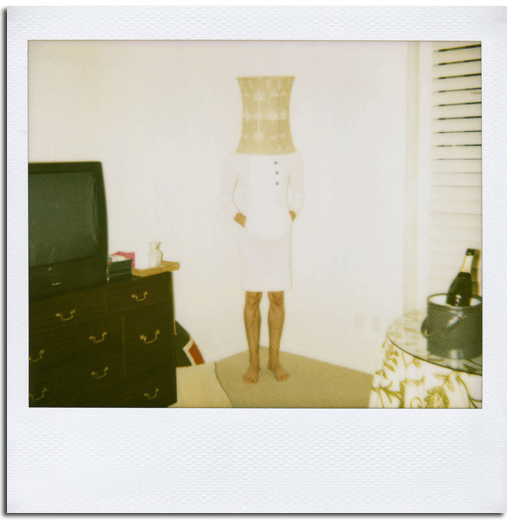 TF: How did Halflife come about?
JG: Understanding that most people tend to wear the same few things all the time – I initially set out to design a collection of those basic pieces that you want to live in. I started sketching before I ever had a name for the label and eventually the aesthetic was very clear to me; it was about minimal construction, fit, comfort and most of all it made you feel sexier and more unique than if you were just wearing the same old mass-consumed t-shirt as everyone else. The decision to make the line entirely black and white stems from my fascination with the contrast between what is masculine and what is feminine and I felt that the minimalist, monochromatic color scheme was a way to give customers the freedom to infuse their own sense of style and self. I created the graphic t-shirt series as a complement to the collection and a commentary on pop culture, politics and society.
TF: What is the production process from idea to finished product?
JG: My process is probably not unlike many others, except for the fact that I handle every aspect of concept, design and production myself. It always starts with a sketch. From there, I work with the pattern, create the sample, and have any number of fittings until I have finally approved it for production. During all of that, I work on the accompanying graphic series, drawing inspiration from music, art, movies and/or people I find to be stimulating. The whole process takes anywhere from two to four months until, finally, it all comes together as a finished collection. But, the work is never done. Most people probably wouldn't imagine it, but since HL is such a hands-on operation, I literally cut, tag and pin every single garment myself for deliveries – just one of the many personal involvements I have with the line.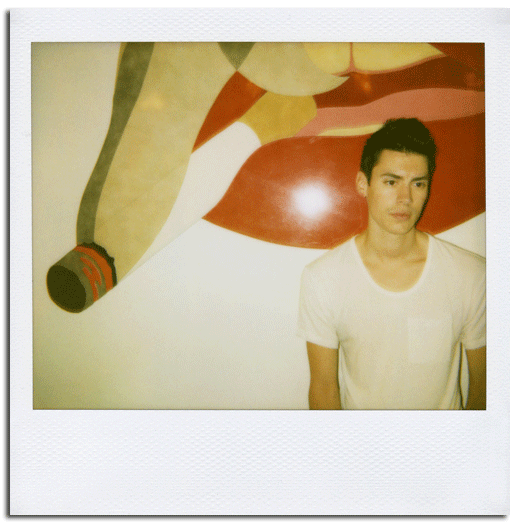 TF: From an insider's perspective, what is the LA fashion scene like? Any obstacles?
JG: LA is interesting because on one hand you have the celebrity-driven Hollywood scene, with red carpet attire and paparazzi, and on the other you have this great vintage-inspired hipster scene. I think the obstacle here really is just convincing the rest of the world that Los Angeles is a fashion forward city. It just isn't taken very seriously. There is no question that there are some very talented designers and labels here, I think it's a matter of taking the emphasis off the bigger corporate brands that seem to have cornered the LA market and paying more attention to what's happening under the radar.
TF: Style wise, what inspired the look of this collection?
JG: Clean lines and simple shapes. Simplicity can be so effective. One of my favorite artists is Dan Flavin. His work with fluorescent light bulbs is dynamic and complicated and yet totally restrained and accessible at the same time. Those are qualities I strive for with my collection. In a world that is saturated with so many over-embellished, unoriginal attempts at authenticity I feel like it is saying so much more by, in fact, saying less.
TF: Anything else you would like to add?
JG: Just that anyone who would like to know more about Halflife can go to www.halflifeclothing.com