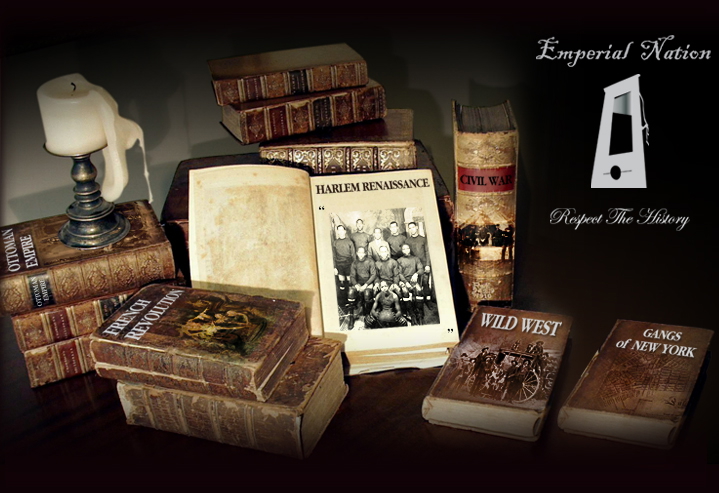 T
he past always has a way of finding its way into the present; especially when it comes to fashion. There are those designers who make history and then the history that inspires designers. The latter is the case with new graphic t-shirt label, Emperial Nation. Behind the label are Greg Dennis, Hurol Sengul, and Phil Williams. Emperial Nation was born during a 2007 road trip to Montreal. The team behind Emperial Nation felt that "there were many apparel companies coming out at [the] time without any substance." The idea was to bridge the gap between their two passions of history and fashion to establish a label with a purpose–to educate. Each season, the trio's graphics are inspired by events or periods throughout history. This season, Emperial Nation focuses on the Harlem Renaissance, the Civil War, the French Revolution, Gangs of New York, the Ottoman Empire, and the Wild West. Through their hardwork, Emperial Nation is dedicated to preserving history and maintaining its relevance for future generations.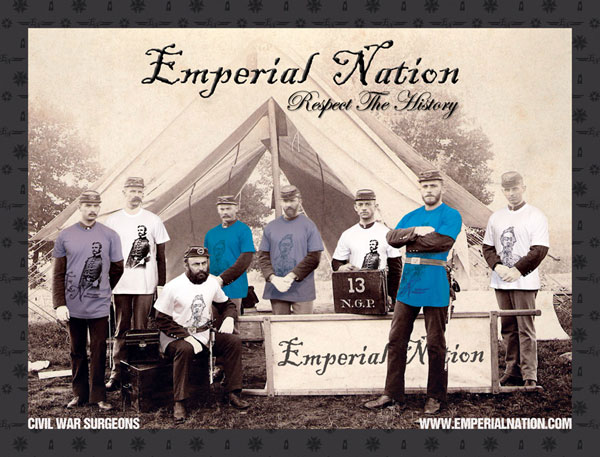 Q&A
The Fashionisto: Who is behind the label?
Emperial Nation: Greg Dennis 26, degree in Apparel Management from Philadelphia University
and have almost a decade of fashion industry experience
Hurol Sengul 30, Lived in NYC since year 2000, originally from Istanbul-Turkey with business & marketing degree from City University of New York - Baruch College. He has traveled to ancient and exciting regions throughout the world to collect photographs and amass valuable information.
Phil Williams 40, degree in Finance & Economics from Philadelphia University and an MBA in International Business & Marketing from St. Joseph's University. Over eighteen years of marketing, retail development & sales experience with brands such as GM, NBA, & NJ Nets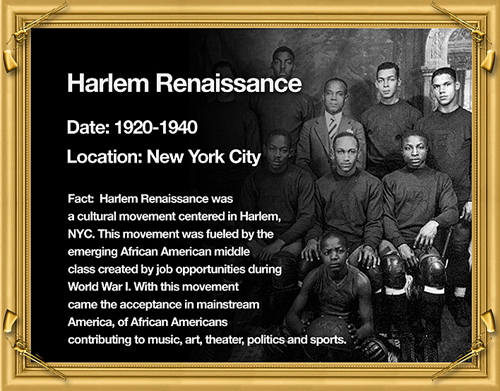 TF: Would you describe yourselves as nerds?
EN: We are not nerds. We are taste-makers that enjoy fashion and history.  History is a cool tool that can be used to navigate the present and future.
TF: Were there any reservations to create a range based on historical events?
EN: There were no reservations or time line for the events we chose to cover. The themes for our collections were chosen by our research and design team as historical and artistic inspiration. For example the inspiration for the Harlem Renaissance collection came from our visits to Upper Manhattan jazz club's and the Ottoman Empire collection was inspired by our love for hookah lounges in the Lower Eastside, NYC.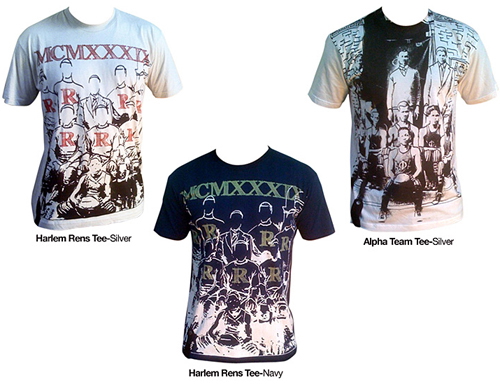 TF: What is your favorite historical event or time period?
EN: We have many historical periods that we are inspired by however the French Revolution has the most influence on us. Our logo is the guillotine which was a fatal tool invented during the French Revolution. The idea behind the revolution was to overthrow the ruling powers for economic and social justice. Without the proper leadership the revolution became anarchy. This is a very important history lesson that can be applied to life and business.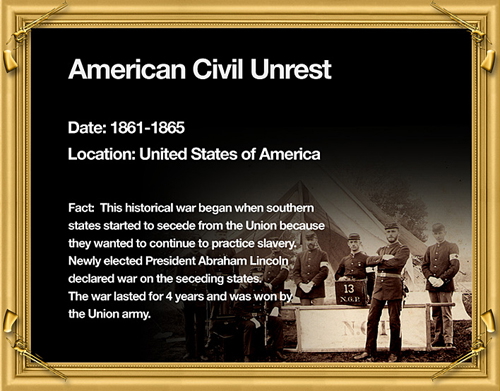 TF: Generally, do you think you have a type of customer?
EN: Our customers are creative and educated buyers that want to support brands with substance. Your basic graphic tee's with random slogan's will not cut it with them. Our consumers appreciate details and high quality fabrications.
TF: Is there a general theme that links the various collections this season?
EN: There are no links to our various collections. We created each collection to stand alone. We update existing collections and add new collections several times per season. Please check emperialnation.com periodically for new designs.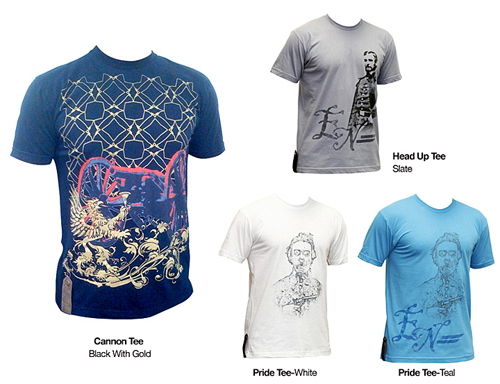 TF: What is your favorite collection this season?
EN: Our favorite collection this season is the Harlem Renaissance because we were able to explore various new printing and design techniques. We are working on more great collections. It only gets better.
TF: Can you give a hint at what to expect next season?
EN: It was another famous revolution that we did not touch yet.