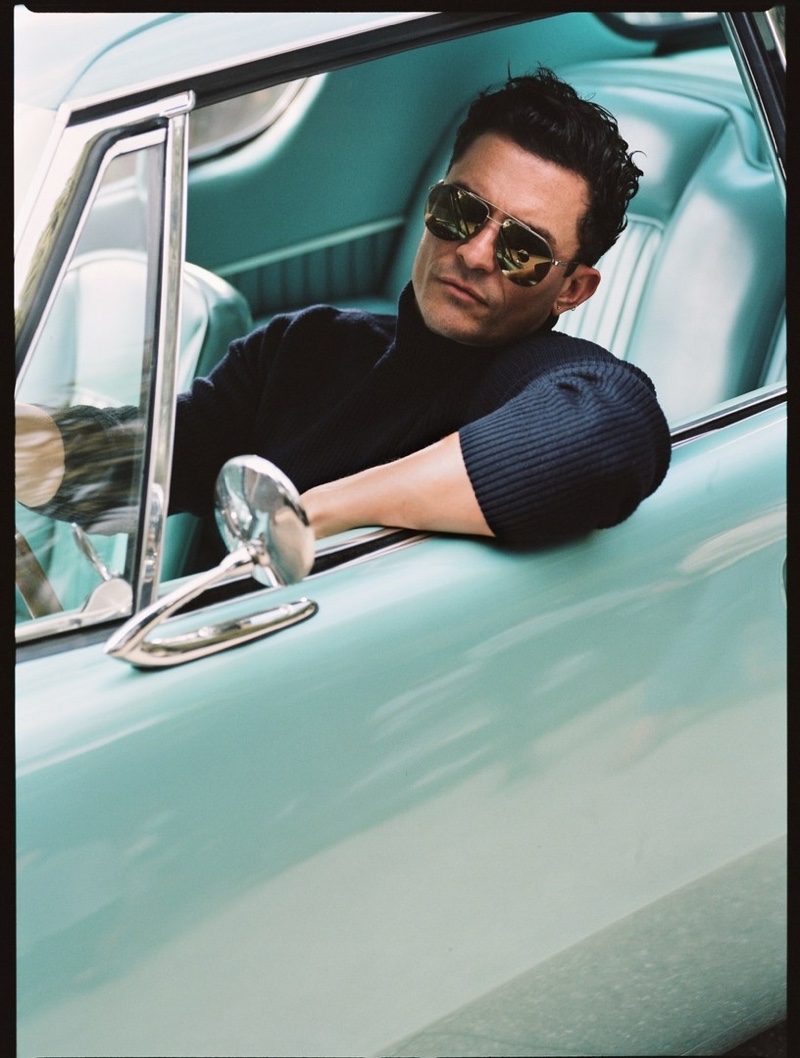 With a new photoshoot in Esquire magazine, Orlando Bloom takes on the role of a model. "Orlando Bloom in Focus" is a feature in which the 44-year-old British actor connects with the publication. Bloom is the face of BOSS eyewear, and he is prominently featured in the German brand's classic styles. In addition, he dresses in Hugo Boss clothing and loungewear for the occasion.
Related: ORLANDO BLOOM REUNITES WITH BOSS FOR EYEWEAR CAMPAIGN
Taking on the relaxed but glamorous tone of a day in Beverly Hills, the story takes on a life of its own. Bloom is photographed by Graham Dunn (Atelier Management) in a series of endearing photographs featuring the art direction of Sonja Georgevich. Meanwhile, fashion director Lauren Ingram and stylist John Colver have worked in collaboration, curating a wardrobe of Hugo Boss essentials.
Bloom and Esquire engage in a round of rapid-fire questions. When it comes to fashion and style, Bloom explains that great style is always simple and uncomplicated. According to him, the modern man should exemplify calmness and ease. Meanwhile, sunglasses, a watch, and a wallet are the three most frequently used accessories by the Hollywood actor.
Orlando Bloom Esquire Photoshoot