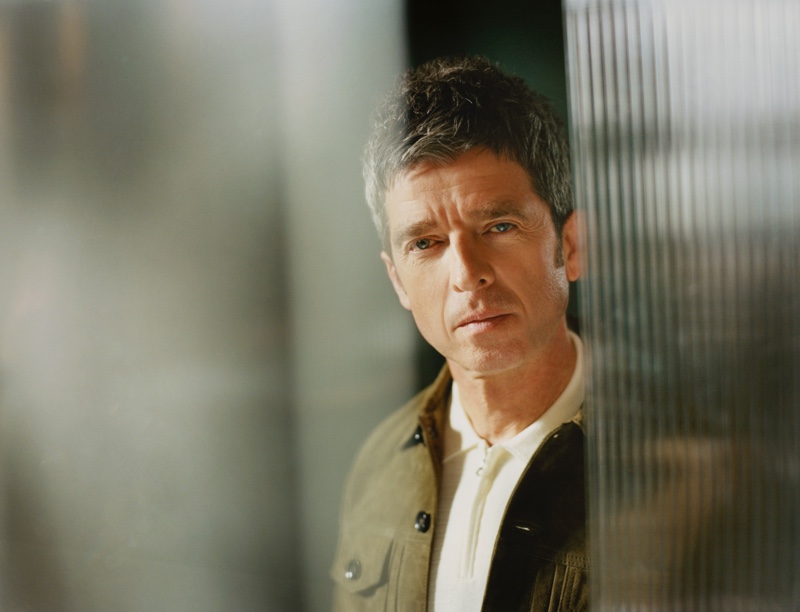 No, Noel Gallagher will not be confined to his limits, a message well conveyed in his Mr Porter feature. Photographed by Tom Craig with styling by Sophie Watson, Gallagher dons classic fashions, including apparel from Officine Generale, TOM FORD, Nudie Jeans, Golden Bear, Burberry, Common Projects, Mr. P. and more – all items that can be purchased from The Journal via Mr Porter. Shot from a couple of half-concealed angles in dim lighting and clad in a classic '90s "bad boy" feel, Gallagher brings back a piece of the old days.
Related: TOM FORD CHANNELS '70S LA FOR MR PORTER SUMMER CAPSULE
Noel Gallagher Mr Porter Photoshoot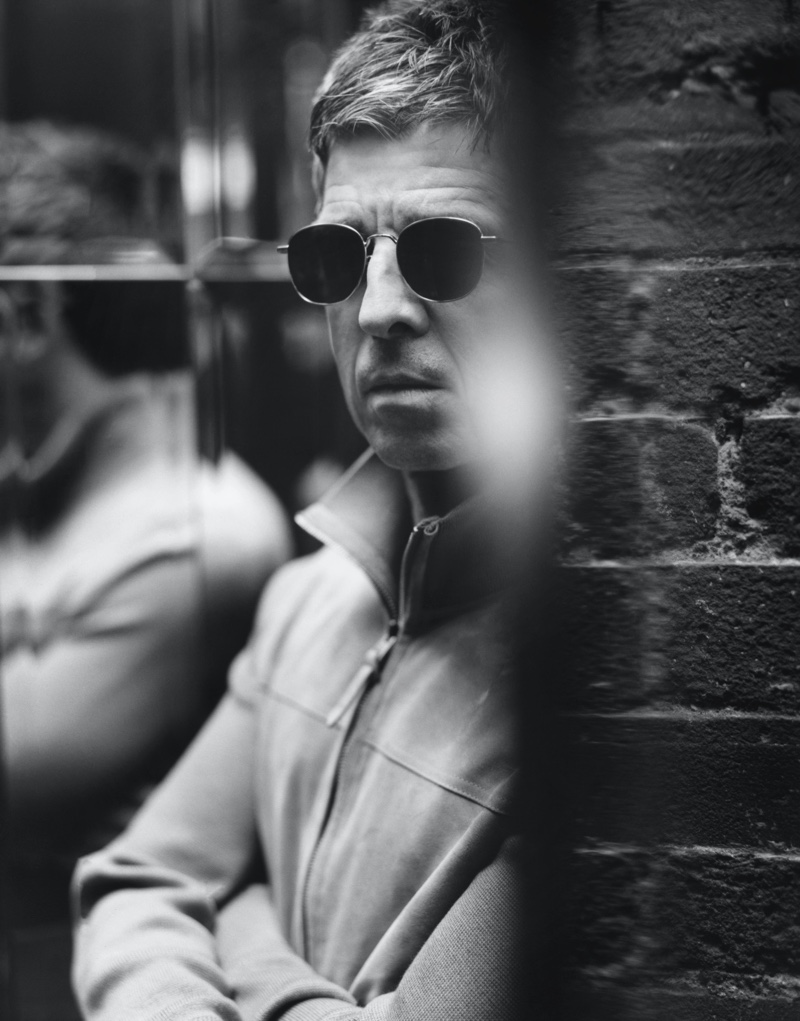 The now 54-year old has changed dramatically from the leader of Oasis to the man he is today. He's now got a wife and kids, who he lives with at the moment. On himself and his family being sociable during the pandemic, he says that "We're very sociable people, I was at a party the other night and people were saying they'd quite liked being at home for months and not having to think for themselves. I'm like, 'That's f**king mental'. That's the exact opposite of my family, we couldn't wait to get out."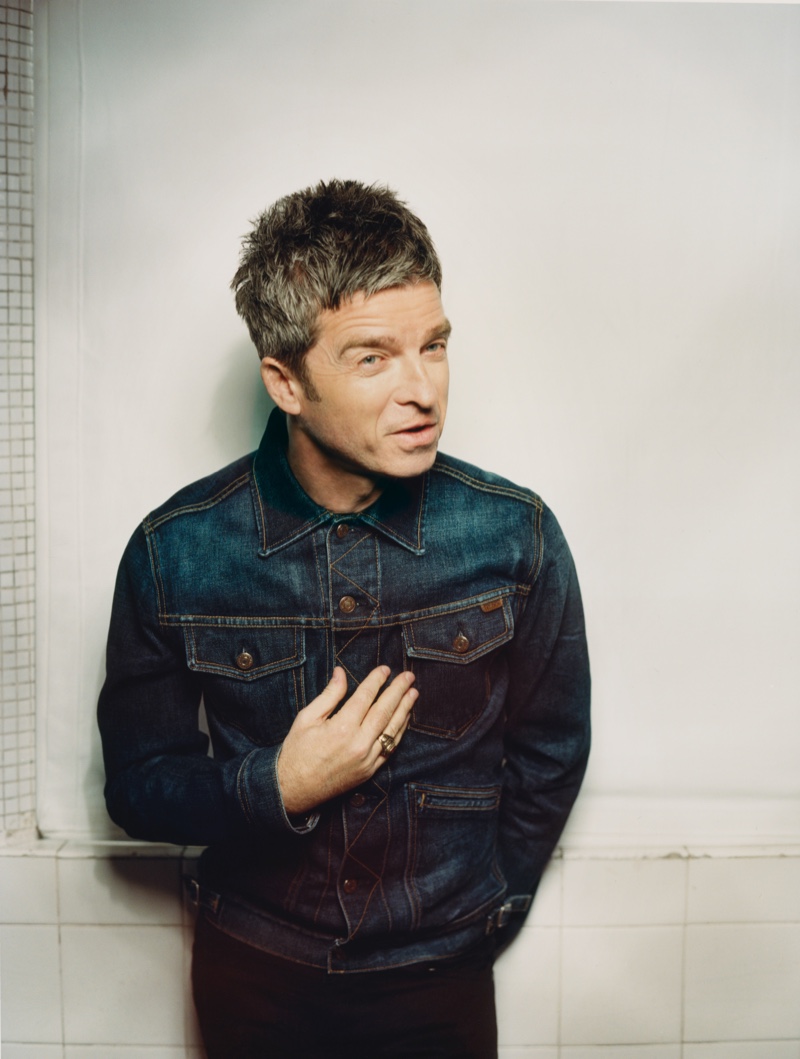 Of course, Gallagher has children who are homeschooled due to the pandemic, on which he disapprovingly comments, "Homeschooling was tough on the kids. My kids don't give a f**k at the best of times, far less when they are sitting in their kitchen in their underpants, eating toast when they're meant to be learning something."
Related: THOMAS BRODIE-SANGSTER STARS IN MR PORTER SHOOT, TALKS ACTING & FASHION
Gallagher's sons, like him, seem to have changed with time. "I had two young sons when I went away on tour in 2017 and when I came back in 2019 one of them's got a' tache' and is calling me 'bruv', and the other one is wearing jewelry and saying, 'Yo'. I'm like, 'F**king hell, how long have I been away?"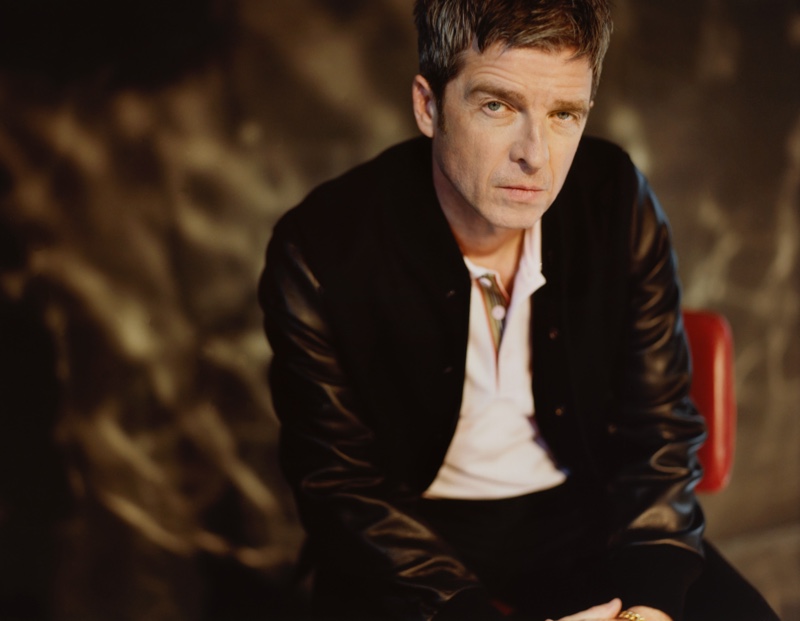 On quitting Oasis and his plans for the future, the artist says that "Bands are weird, you start as young men and end up going all the way through to being middle-aged dads and all that goes with it." Times change and Noel Gallagher says that there's really "no point in going back." However, he does hold an affinity for times gone by, saying that "In any era, 'Don't Look Back in Anger' and 'Live Forever' are going to be pretty special tunes."
It seems like the former bandleader has established his style, remarking humorously that "You get over the midlife-crisis moment when you buy a fur coat and your trainers are more expensive than your mum's house."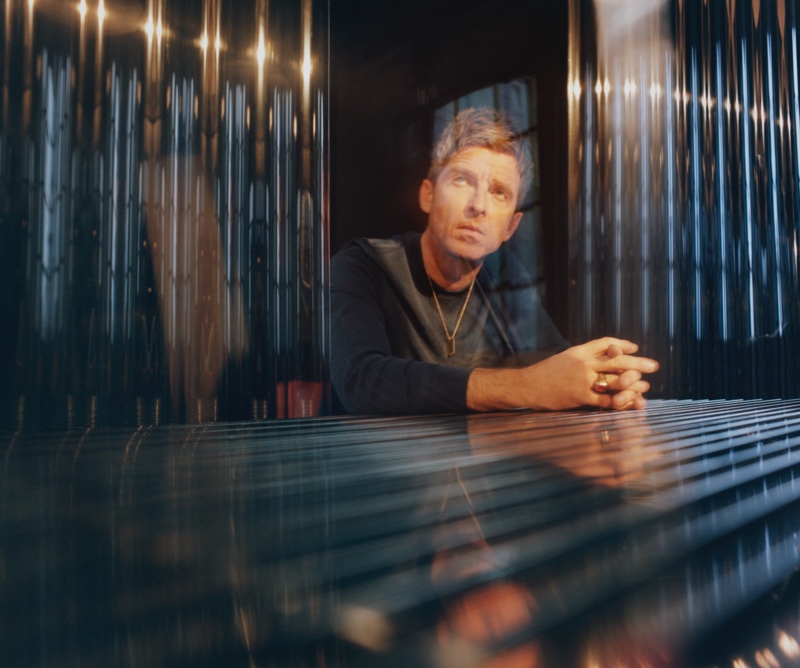 It's revealed that he's now working on a new song with Shaun Ryder, another Manchester legend. Their collaboration stems from their mutual friend, and he's even got a new studio, including an artificial tree, framed prints of the Beatles, Bob Dylan, and Sergio Agiiero. Most notably, he's got a mummified one-meter-square section of the dancefloor from Manchester's Hacienda nightclub in bubble wrap.
Related: GIORGIO ARMANI'S CLASSIC TAILORING IS FRONT & CENTER FOR MR PORTER CAPSULE
So what will Noel Gallagher produce next? We don't know for sure yet. But one thing is for sure; he's straightforward to assassinate. He remarks that "M15 would know very quickly that I like to cycle past the shop at 11 minutes past 11 every fucking day" with dry humor. Read more at MrPorter.com.