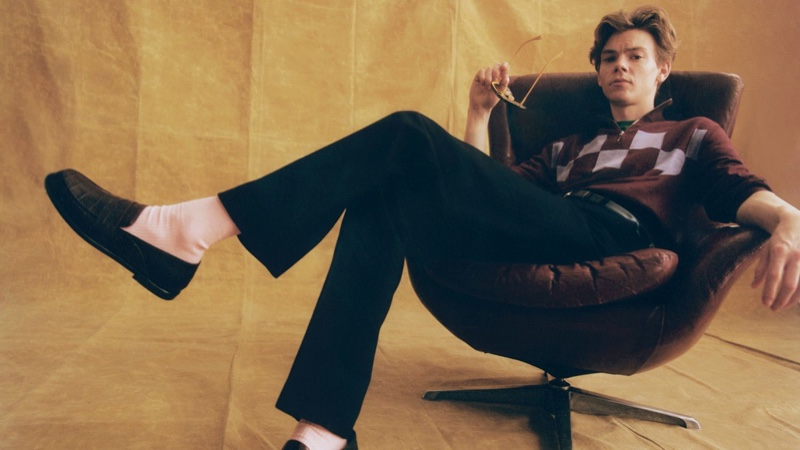 Thomas Brodie-Sangster hits the studio for a new photo feature from Mr Porter's The Journal. Charlie Gates photographs the British actor styled by Otter Jezamin Hatchett. Brodie-Sangster's photographed from multiple angles that highlight his well-proportioned physique, and the clothes that he wears emanate a distinctly retro feel.
Related: Thomas Brodie-Sangster Fronts Celine Campaign
Overall, the photoshoot has a bright feel accentuated by the constant undertones of yellow. Hatchett styles Brodie-Sangster in high fashion, donning the actor with Fendi sunglasses, Acne Studios, LOEWE loafers, and Marni jumpers, amongst others, to achieve this aesthetic.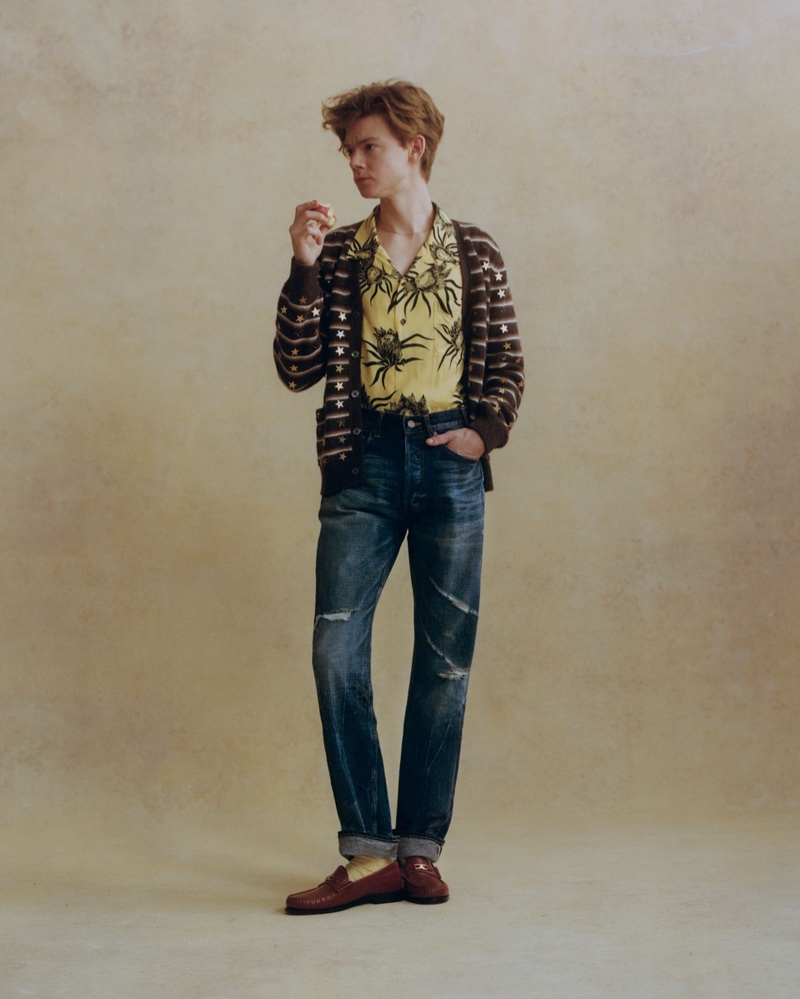 Thomas Brodie-Sangster on Acting
Connecting with Mr Porter and writer Molly Isabella Smith, Thomas Brodie-Sangster reflects on his past experiences with acting. As a child actor famous for his role in the hit Love Actually, Brodie-Sangster had to mature quickly to adapt to its demands and the professional environment, but he preferred it. "I hated, hated, hated being spoken down to in any way or mollycoddled as a child. So, when I'd go on set, everyone would just treat me as just another person hired to do a job and I loved that sense of responsibility. But, I mean, that must affect how you develop and grow as a person," he says.
Recently, Thomas Brodie-Sangster was featured in the hit Netflix series named The Queen's Gambit, which amassed an awe-inspiring audience of 62 million households within 28 days of release. Brodie-Sangster coolly attributes its success to the combined effort of the actors, lighting, costumes, sets, and directors, commenting that everyone is lauding praise on the "really good job; yeah, you were great in it, but the whole thing was really good."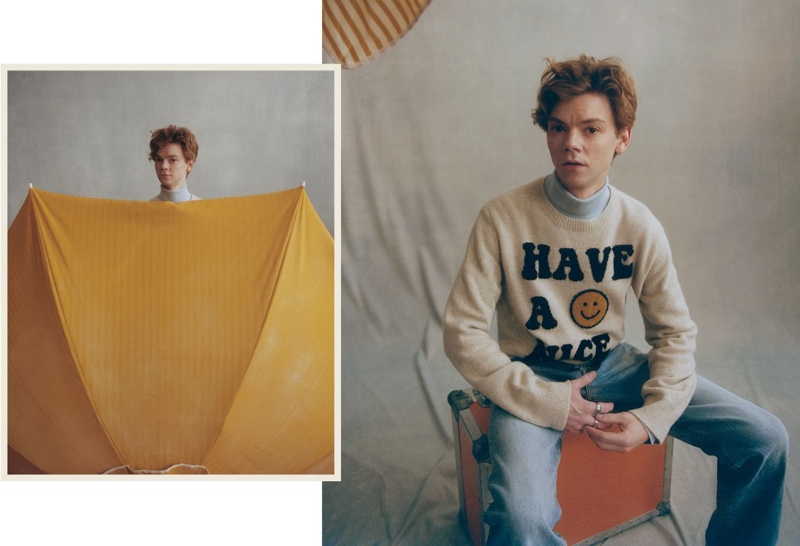 Brodie-Sangster on Fashion
Brodie-Sangster mentions how he's found that the clothes he wears do affect his mindset in general. For many, fashion isn't of relevance. It was this way for Brodie-Sangster, too, who considered fashion pretentious – until he realized how much it affected his overall mood.
"The difference between waking up in the morning and putting on a suit versus some tracksuits and a nice woolen jumper or something…." Sangster describes the difference that fashion makes to your attitude, about how it "makes you stand differently and sometimes even makes you talk differently." Read more at MrPorter.com.
Thomas Brodie-Sangster Mr Porter Photoshoot