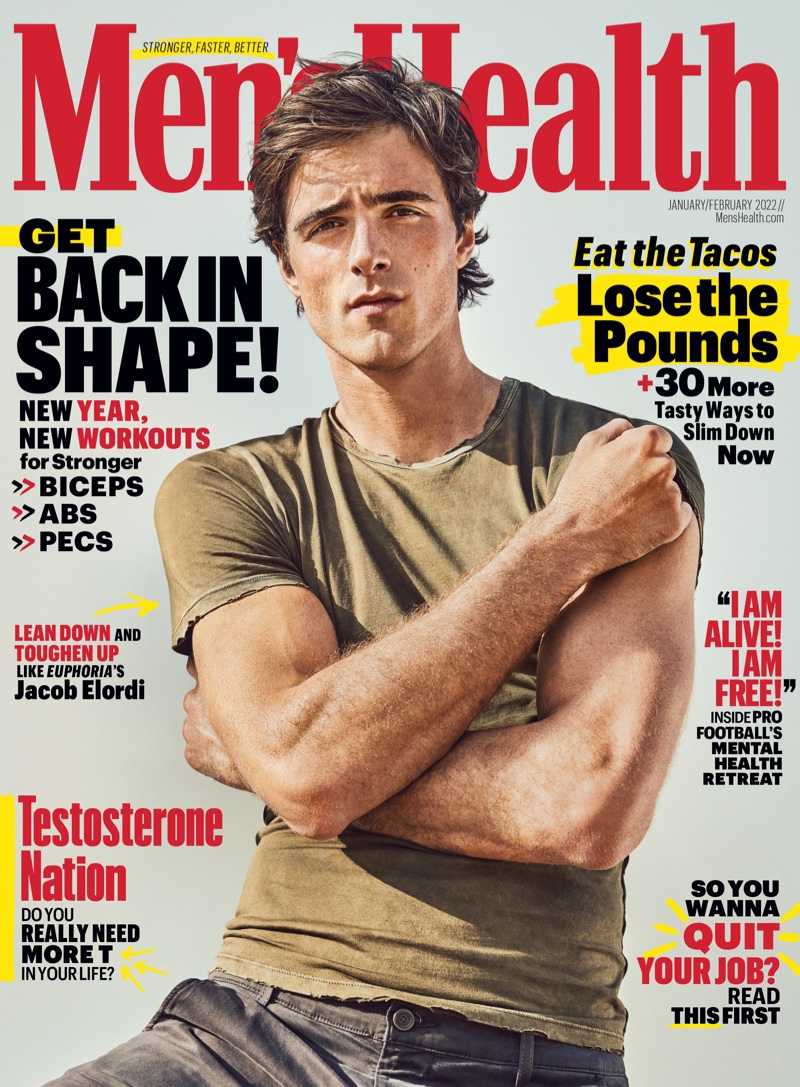 Jacob Elordi flaunts his biceps as he connects with Men's Health. The Euphoria star rings in the new year by gracing the magazine's cover. Beau Grealy has the honor of photographing Elordi for the January/February 2022 issue of Men's Health.
Related: JACOB ELORDI, SAGE ELSESSER + MORE FRONT CALVIN KLEIN BLANK CANVAS CAMPAIGN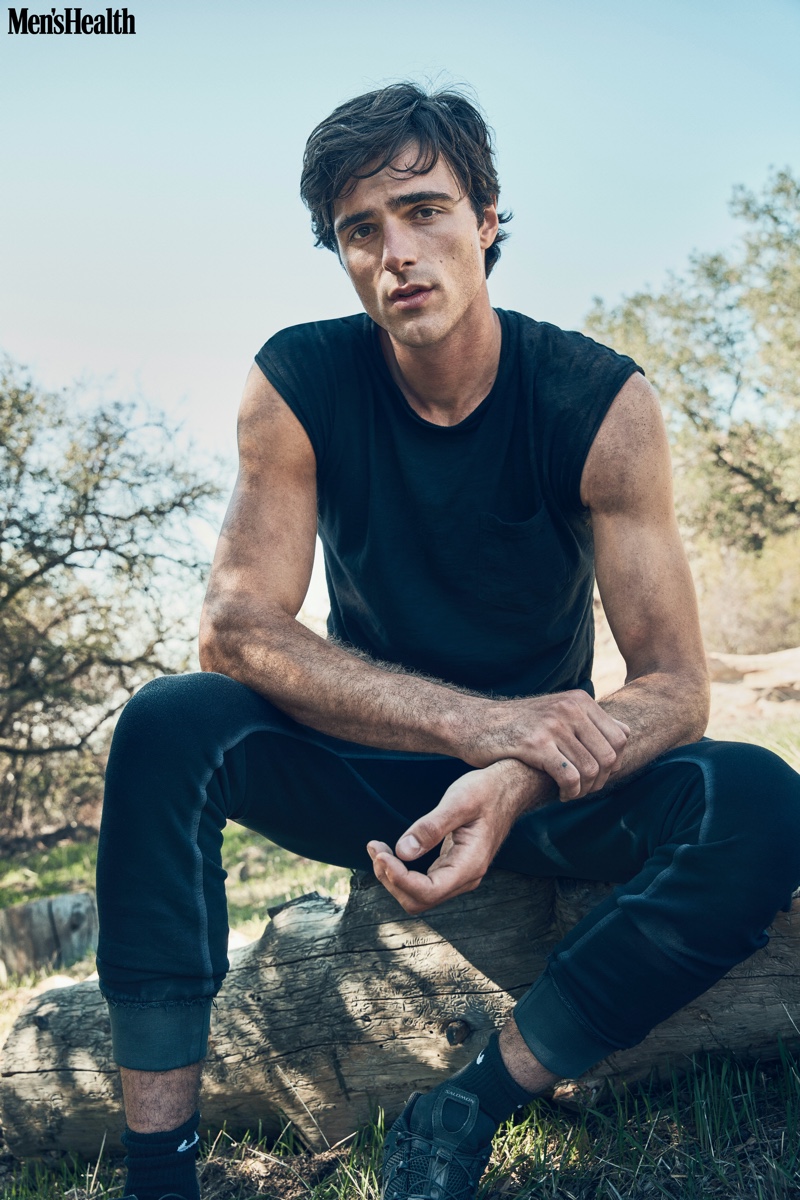 Elordi on Being Appreciated for His Looks
It's no secret that his revealing roles on Euphoria and The Kissing Booth have gotten Elordi special attention but he takes it in stride. "You learn quickly that what people take away from those movies is your stature and your figure," Elordi tells Men's Health. "You have all sorts of aged people around the world only talking about what you look like." Elordi, on the other hand, does not let the attention get to his head. According to the 24-year-old actor, "It's a slippery slope to put all your value into the vanity of what your body looks like. Your body is going to deteriorate."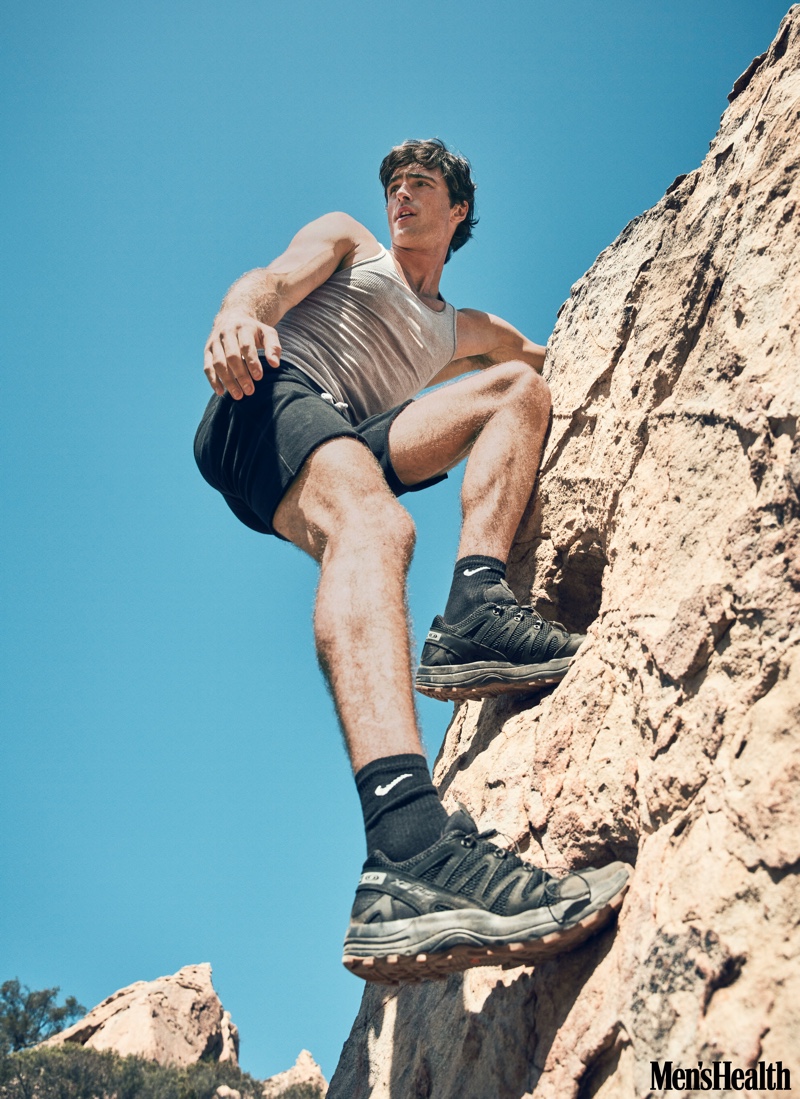 Jacob Talks Humility
Being Australian, for Elordi, contributes to his humility, owing in part to the tall poppy syndrome. "The principle of it is nice," admits Elordi. "It helps me check myself a lot of the time and make sure that my head is not, you know, the size of an air balloon." According to the Euphoria actor, it can also be a curse. "At the same time, sometimes it can be quite crippling, because you don't want to accept any of the praise or good things that come from the work."
Related: JACOB ELORDI COVERS VMAN, TALKS 'EUPHORIA' & 'DEEP WATER'
Working Out & Getting That Gym Bod
The future looks bright for Elordi. "Some people work for decades trying to crack it, so I'm definitely aware, definitely gracious, for the luck that I've had," Elordi says of his good fortune. Elordi explained that while working out for the second season of Euphoria, he was frequently surrounded by shirtless influencers and gym rats, "I would never train shirtless, but from day dot, I would just rip my shirt off and have, like, headphones on, playing Rage Against the Machine. I was trying to understand this mentality of what it is to be in the gym and look at yourself in the mirror and be like, Faaaack, I look good." Read more at MensHealth.com.