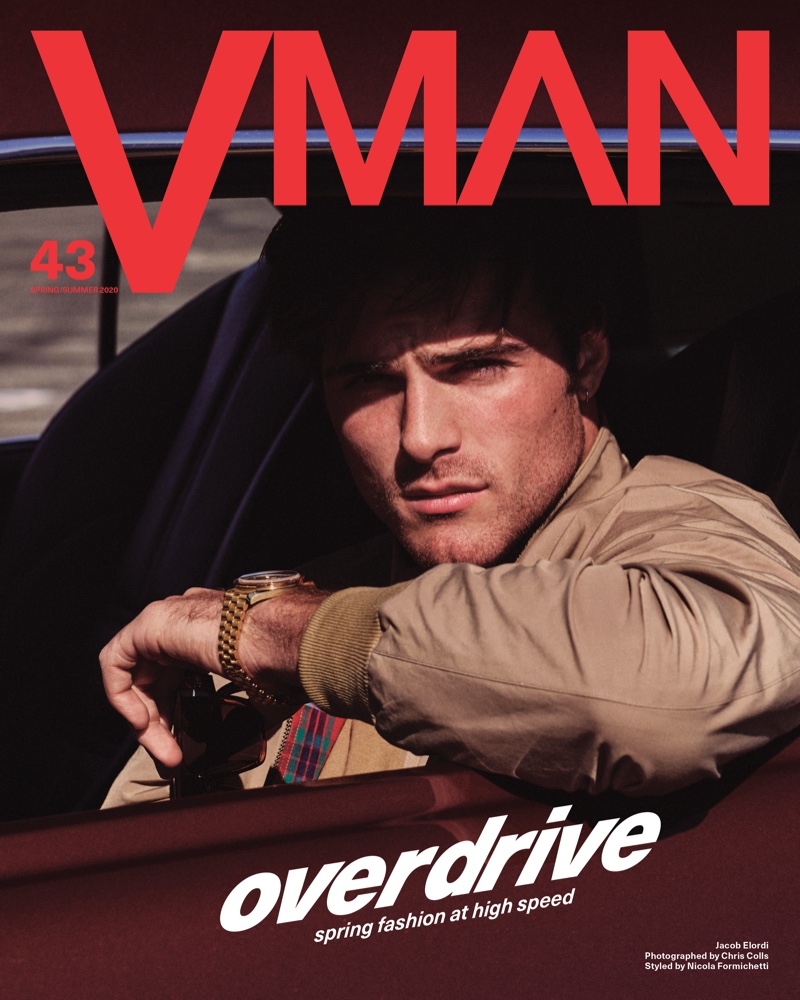 VMAN revs up for spring with a new cover story. The fashion magazine catches up with Australian actor Jacob Elordi. One of Euphoria's breakout stars, Elordi connect swith VMAN for a fashion shoot. Chris Colls photographs Elordi, while Nicola Formichetti looks after styling for the occasion. Embracing a racing theme, Elordi stands out in sporty menswear, but he also makes a statement in androgynous style from Rick Owens.
Related: Jacob Elordi, Diplo + More Strip Down for Calvin Klein Fall '19 Underwear Campaign
Playing Nate on the HBO series, Euphoria, Elordi regularly tackles difficult scenes. At only 22-years-old, Elordi explains, The breakdown scene came toward the end of [shooting]. So I guess I had been building up to that, and I knew there was that climax coming for the character. Elordi continues, That scene was definitely a lot. But then, the whole thing was [a lot]. I hadn't worked that much. I'd thought a lot about being an actor, but I never imagined that I'd be doing a big TV show at this stage in my career.
Jacob Elordi VMAN Photo Shoot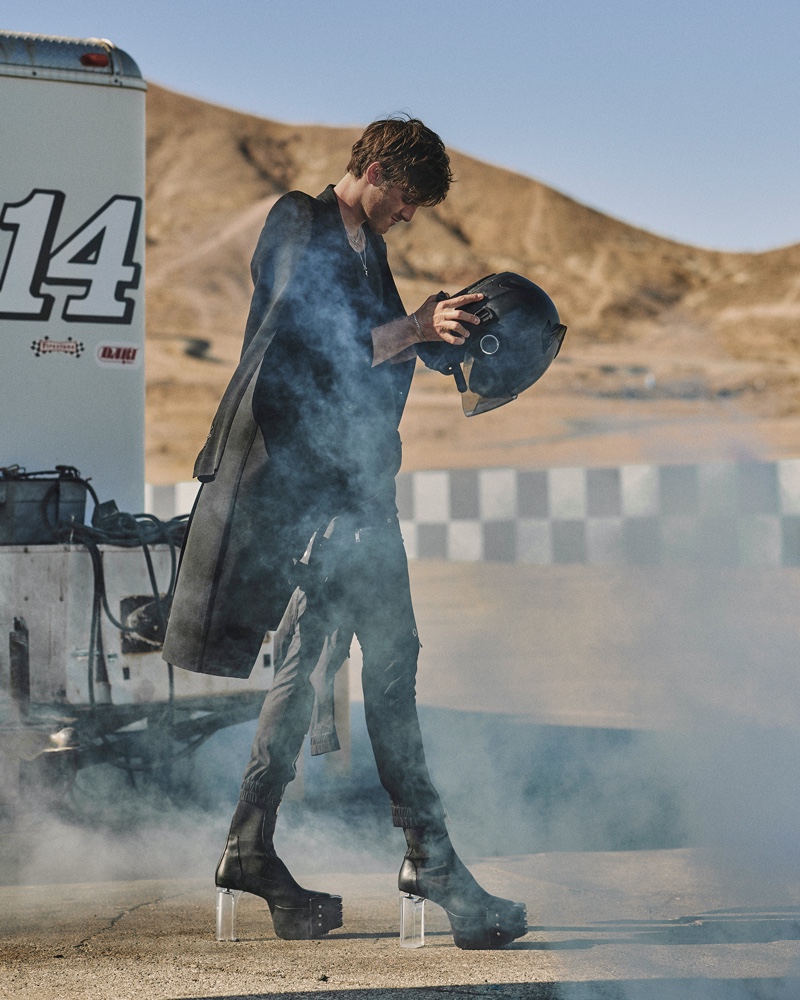 For his next project, Elordi appears in the Adrian Lyne-directed thriller, Deep Water. It's a marriage-drama-cum-thriller kind of thing…It is really cool, says Elordi. Every day I wake up incredibly excited. [Lyne] is a legend, and I love Patricia Highsmith; she is such an interesting woman, and had the most unusual life.
Sharing his actor obsessions with VMAN, Elordi confesses, I'm obsessed with actors in general. More and more so as I get older, especially as I meet them. Seeing them work just blows my mind. I was particularly influenced by Michael Fassbender and Ryan Gosling.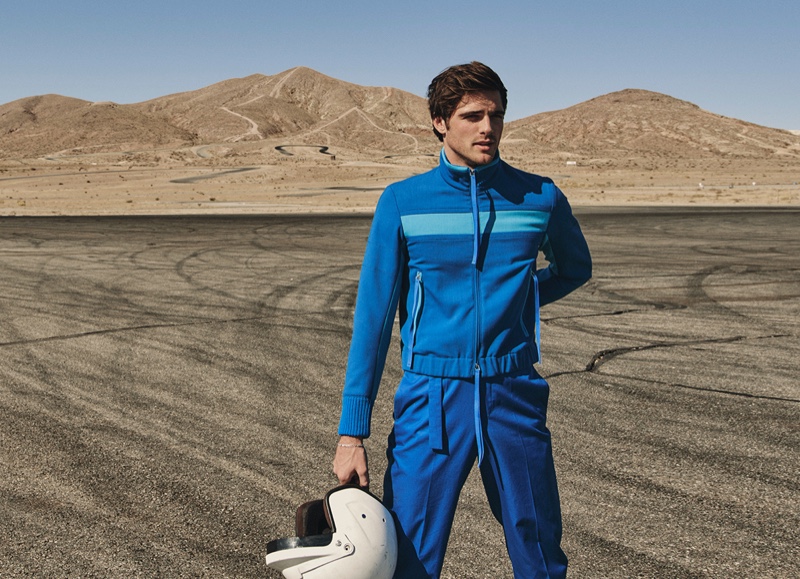 The Aussie adds, As I watched more movies, it was Marlon Brando and James Dean. After that, it was Montgomery Clift…I think all young men who want to act [have] that period of falling in love with [those actors]. I'm also a huge fan of James Franco as an artist…Even down to someone like Nicolas Cage…I find that [so many actors] are doing something interesting, most of the time. Read more at VMAN.com.