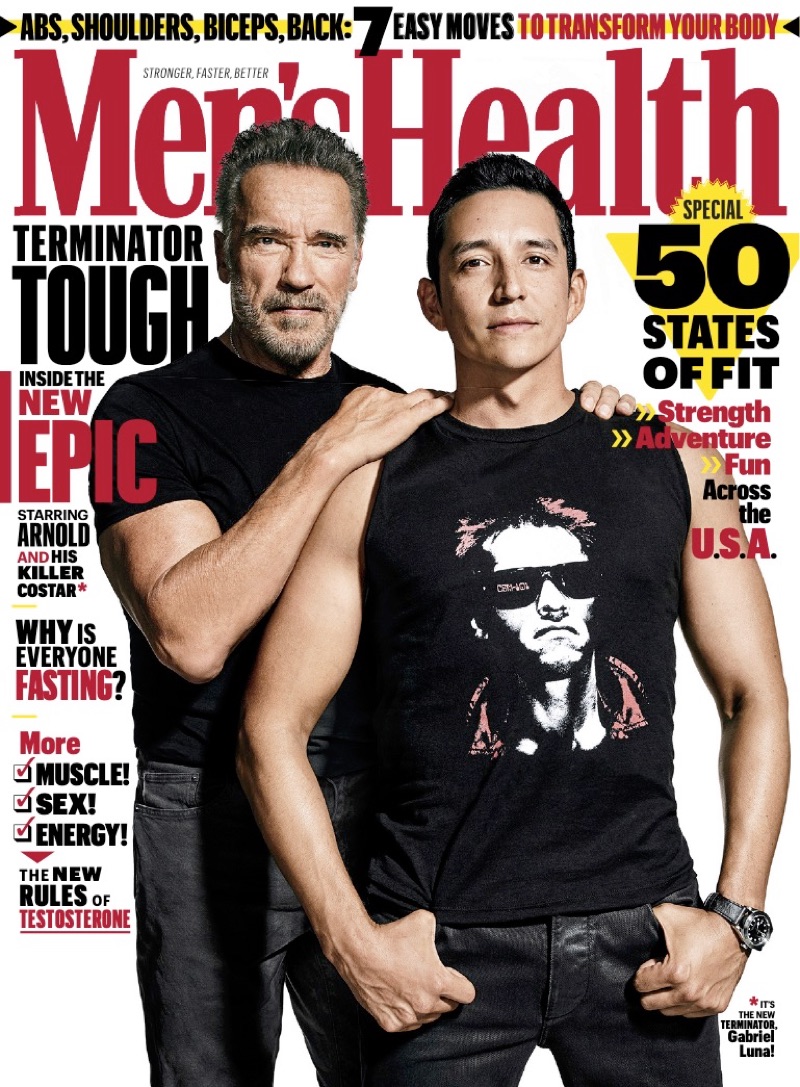 Men's Health taps Terminator: Dark Fate stars Arnold Schwarzenegger and Gabriel Luna for its October 2019 cover story. Art Streiber photographs the duo in motorcycle style for the occasion. Connecting with the magazine, Schwarzenegger talks about initially winning the Terminator role after being cast as human resistance fighter Kyle Reese. I got fixated on the Terminator, says Schwarzenegger.
Related: Joe Manganiello Covers Men's Health, Talks 'Bottom of the Ninth'
He's a machine, so everything has to be matter-of-fact. I told Jim that. I said there should be no joy, no gratification, no victory lap of any sort. The 72-year-old actor continues, Just the mission, complete. I go through these points. Jim, afterward, says to me, F*ck, you analyze it better than the way I have written it. Why don't you play the Terminator?
Meanwhile, Luna discusses meeting Schwarzenegger for the first time. You can easily be overwhelmed because he's a historical figure, explains Luna. But he doesn't place himself on a pedestal that way. He always makes sure to look at people eye-to-eye. And in doing so, I think you disarm the craziness, y'know? Read more at MensHealth.com.
Arnold Schwarzenegger & Gabriel Luna for Men's Health