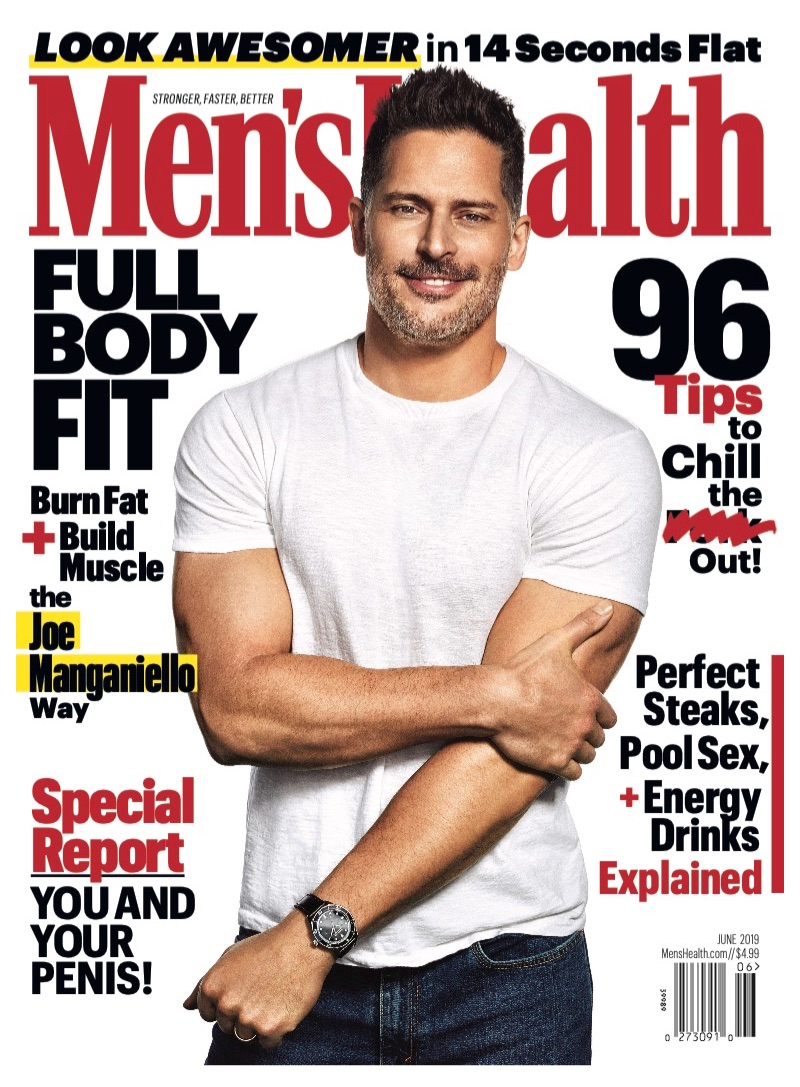 Promoting his new movie Bottom of the Ninth, actor Joe Manganiello covers the June 2019 issue of Men's Health. The 42-year-old actor takes to a sports field for the accompanying shoot lensed by photographer Jeff Vallee. Manganiello talks about Bottom of the Ninth, which he produced with his brother. In the movie, his character ends up in prison for accidentally murdering someone.
Related: Joe Manganiello Covers Ocean Drive, Talks Physique Maintenance
Finding a connection to his character, Manganiello explains, There was a point where I really thought I was broken beyond the point of being able to be fixed. Drinking was a way for me not to have to deal with me. He continues, And I think that acting was a way for me to not have to be me either. So I could go onstage and not be me, come offstage and go to the bar and not be me. Rinse and repeat. I needed to really look in the mirror and get honest with myself about the man that I wasn't becoming. Read more at MensHealth.com.
Joe Manganiello Men's Health Photo Shoot