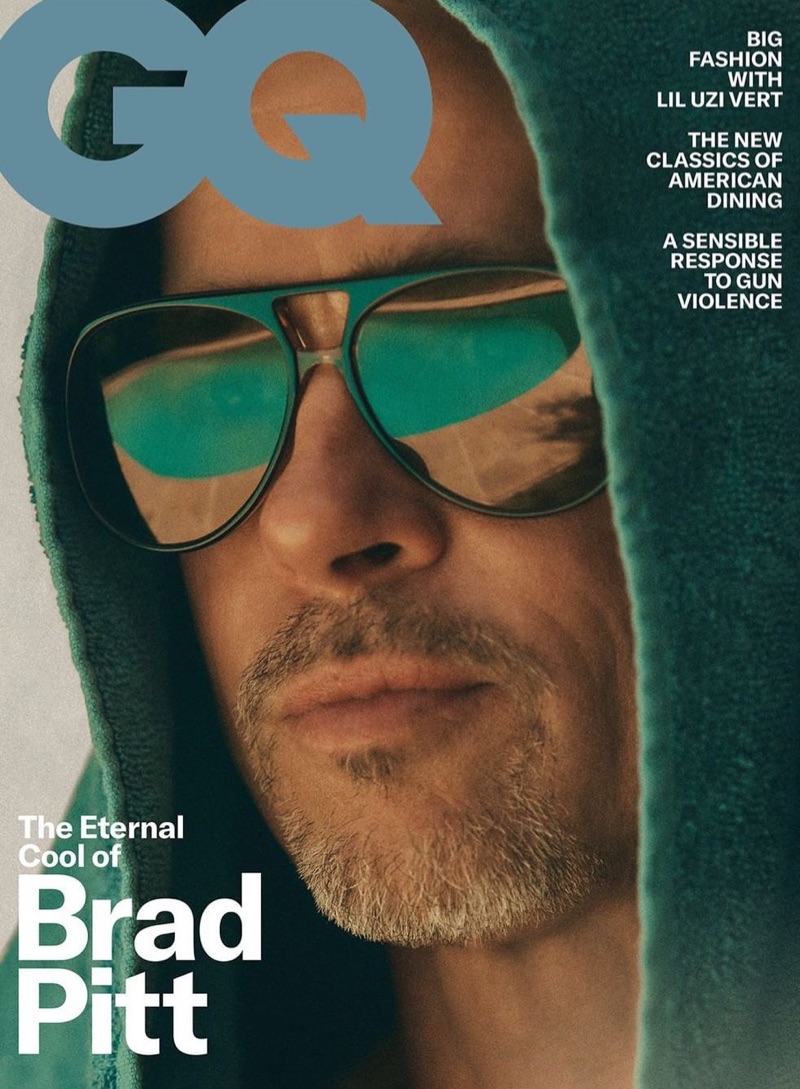 Brad Pitt channels an "eternal cool" as GQ's cover star. The Ad Astra actor connects with the magazine for its October 2019 issue. Lachlan Bailey photographs Pitt, while George Cortina looks after styling. Linking up with the magazine, Pitt discusses aging. He explains, It's just getting f**king older! How you become more aware of time, and you've had more experience, good and bad, with people.
The 55-year-old actor continues, And your own wins and losses—the older you get, they don't seem like so much of a win or so much of a loss. Who you spend your time with, how you spend time—it has just become much more important to me.
Related: Brad Pitt, Leonardo DiCaprio & Quentin Tarantino Cover Esquire's Summer Issue
On the topic of religion, Pitt confesses, I'm optimistic about the possibility of connection. I've gone through everything. Like, I cling to religion. I grew up with Christianity. Always questioned it, but it worked at times. And then when I got on my own, I completely left it and I called myself agnostic. Tried a few spiritual things but didn't feel right.
Then I called myself an atheist for a while, just kind of being rebellious, says Pitt. I wasn't really. But I kinda labeled myself that for a while. It felt punk rock enough. And then I found myself coming back around to just belief in—I hate to use the word spirituality, but just a belief in that we're all connected. Read more at GQ.com.
Brad Pitt GQ Photo Shoot