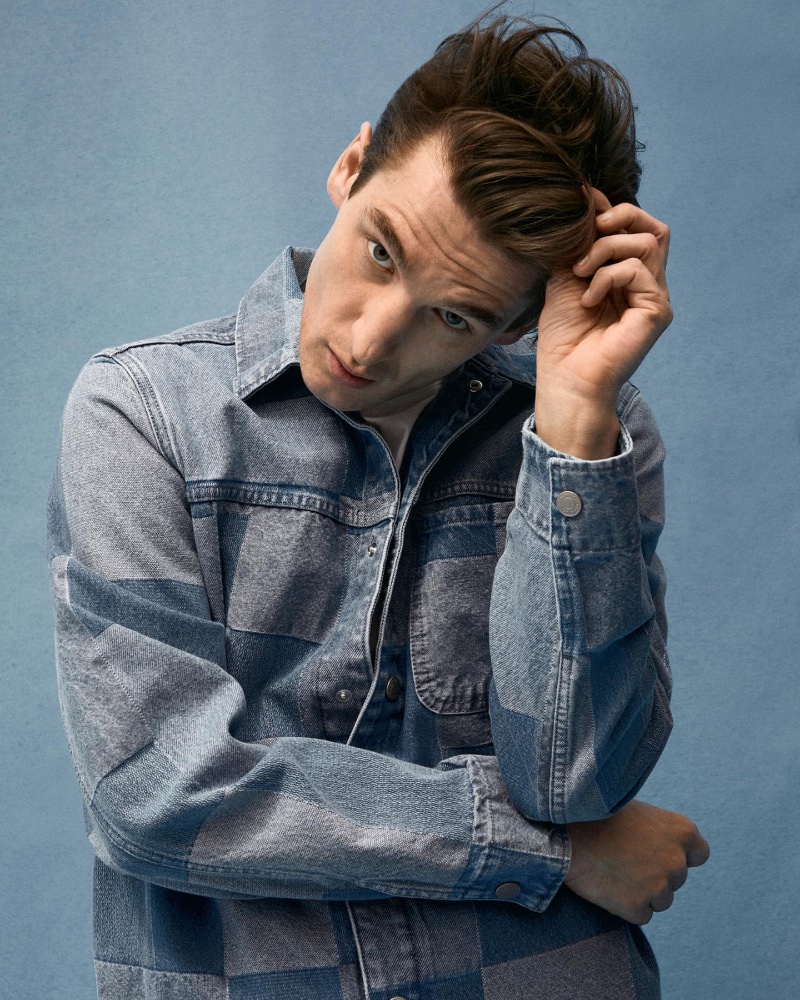 Anatol Modzelewski showcases Pepe Jeans' denim offering, breathing new life into timeless pieces. The jean jacket, known for its classic cut, and a snap button denim shirt are at the heart of Pepe Jeans' commitment to casual and relaxed fashion, rooted in quality and style. Emphasizing comfort and ease, these pieces underline the continued relevance of denim, an essential fabric that seamlessly blends with modern trends and individual tastes.
Pepe Jeans Denim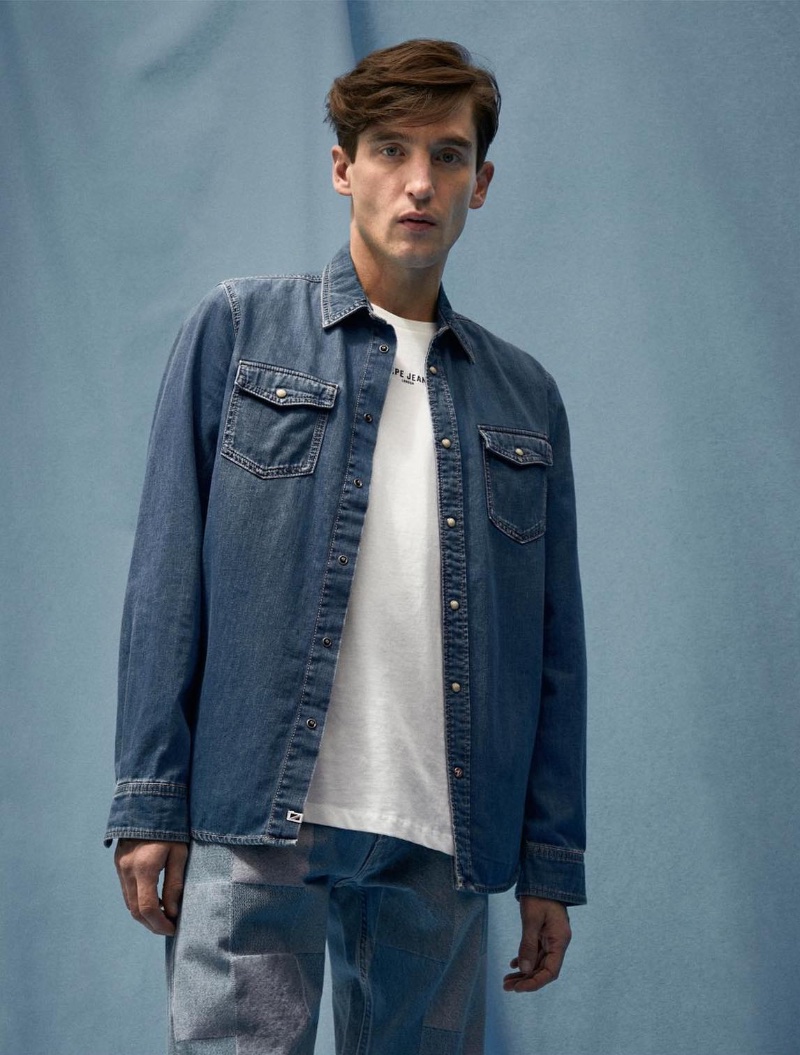 Patchwork denim adds a playful twist to a wardrobe, offering a unique blend of traditional craftsmanship and contemporary design. Whether paired with a simple white tee or a casual button-up, it introduces texture and visual interest, creating a distinctive look that integrates effortlessly with various outfits.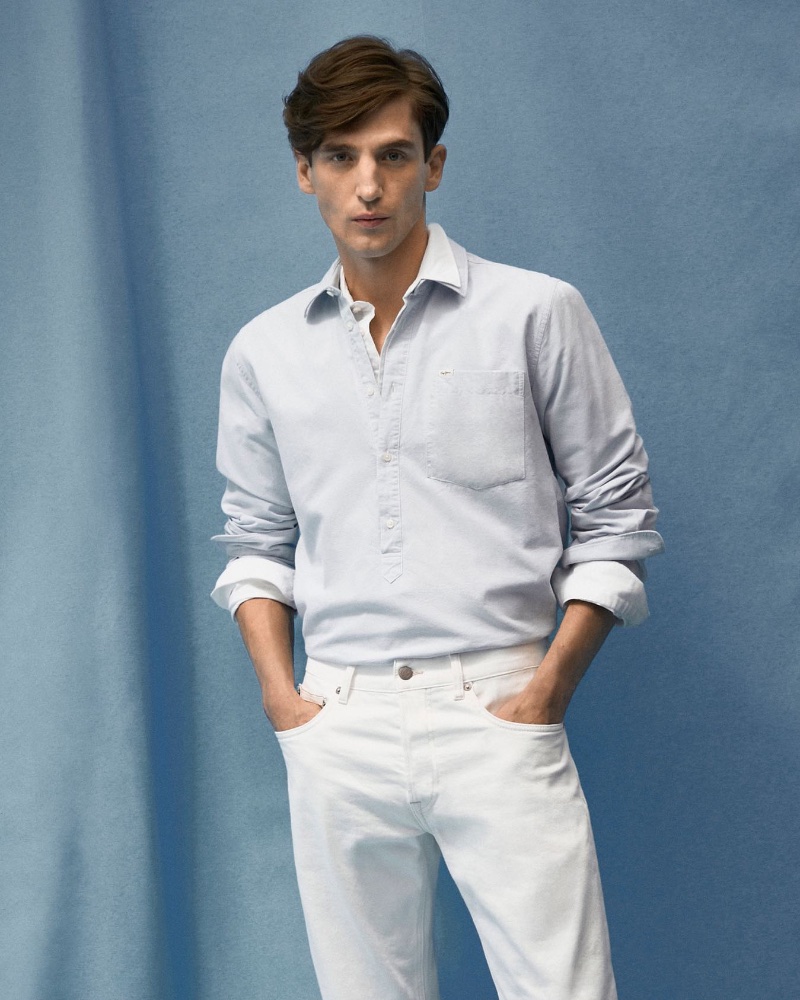 The white denim jeans, perfect for pairing with light pastels or bold patterns, embrace the year's warmer tones, offering a fresh aesthetic that resonates with warm-weather dressing. Furthermore, these pieces invite men to explore personal style by focusing on classic cuts and introducing details like patchwork. Consider pairing the jean jacket with a colorful scarf for a cool evening or the snap button shirt with tailored shorts for an effortless weekend look.