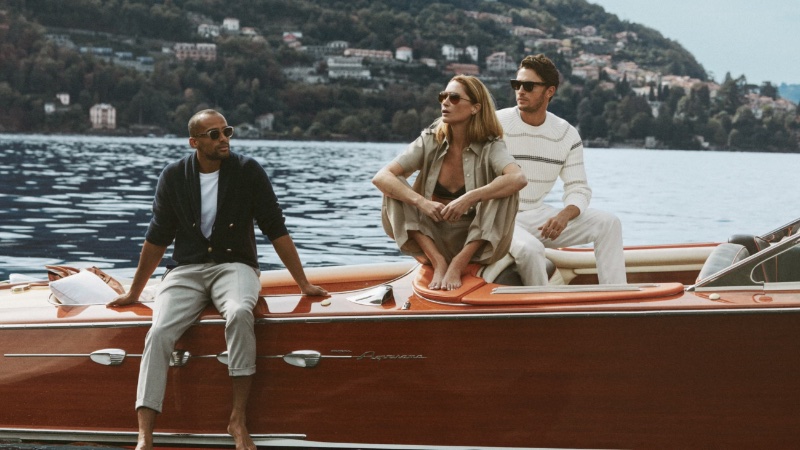 Oliver Peoples and Brunello Cucinelli have teamed up again to create an elegant eyewear collection perfect for the season. It's time for a getaway as the two brands head to Lake Como to unveil their fall-winter 2022 collection. The gorgeous setting is the perfect locale to showcase Oliver Peoples and Brunello Cucinelli's eyeglasses and sunglasses inspired by their shared desire to create timeless eyewear with a modern twist.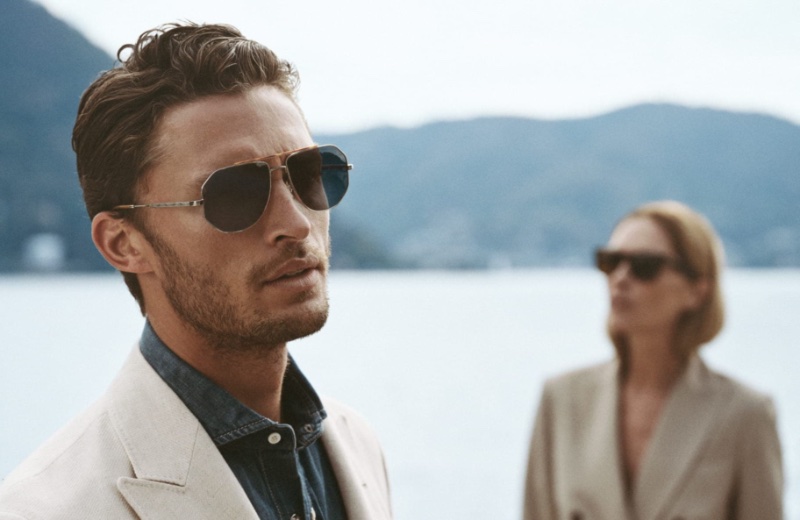 The new Oliver Peoples x Brunello Cucinelli collection marks the third time these two companies have collaborated on eyewear designs—and there's no end for these two friends. Dennis Leupold captures the fond moments of vacationing with friends in his campaign photos for this season's collection—featuring models Harvey Newton-Hayden, Remy Clerima, Erin Wasson, and water skier Kim Helen Niederbäumer.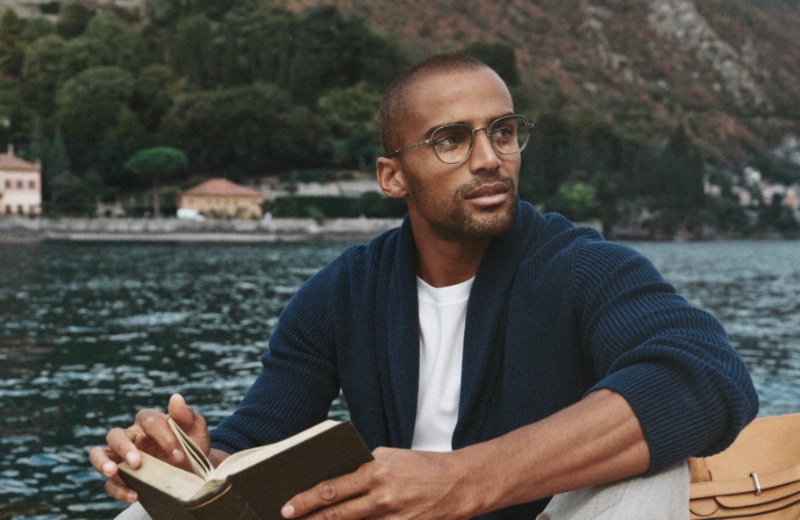 Dennis Leupold's advertising images for Oliver Peoples and Brunello Cucinelli capture the joys of friendship while showcasing must-have eyewear styles like the metal Lilletto-R worn by Remy Clerima. Another highlight is the Mr. Brunello Horn which stands out with its medium lens front and high bridge fit.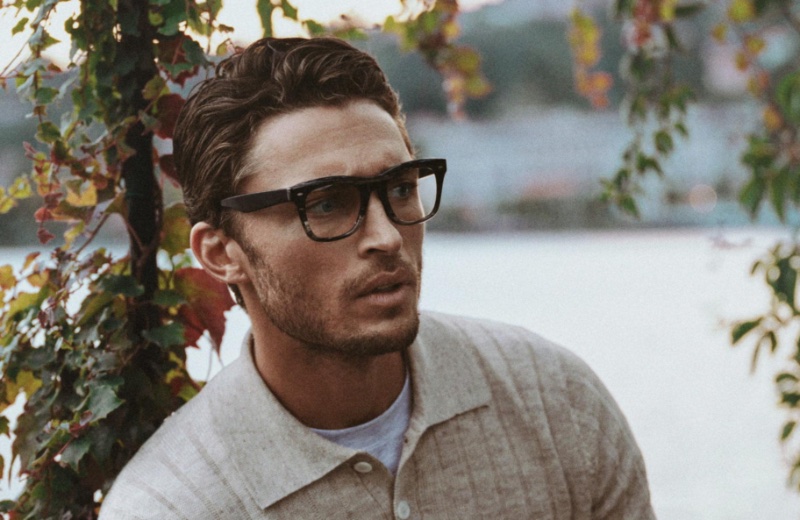 Collaborations are always exciting, and this season was no exception. The results are excellent; the work by both brands no doubt stands on its own just fine, but together, they create a truly unique product. The colors and motifs from Brunello Cucinelli can be found throughout the Oliver Peoples frames, making for products that are elegant and in keeping with their respective aesthetics. So who knows what the next season will bring? The world may have to wait until then to find out!