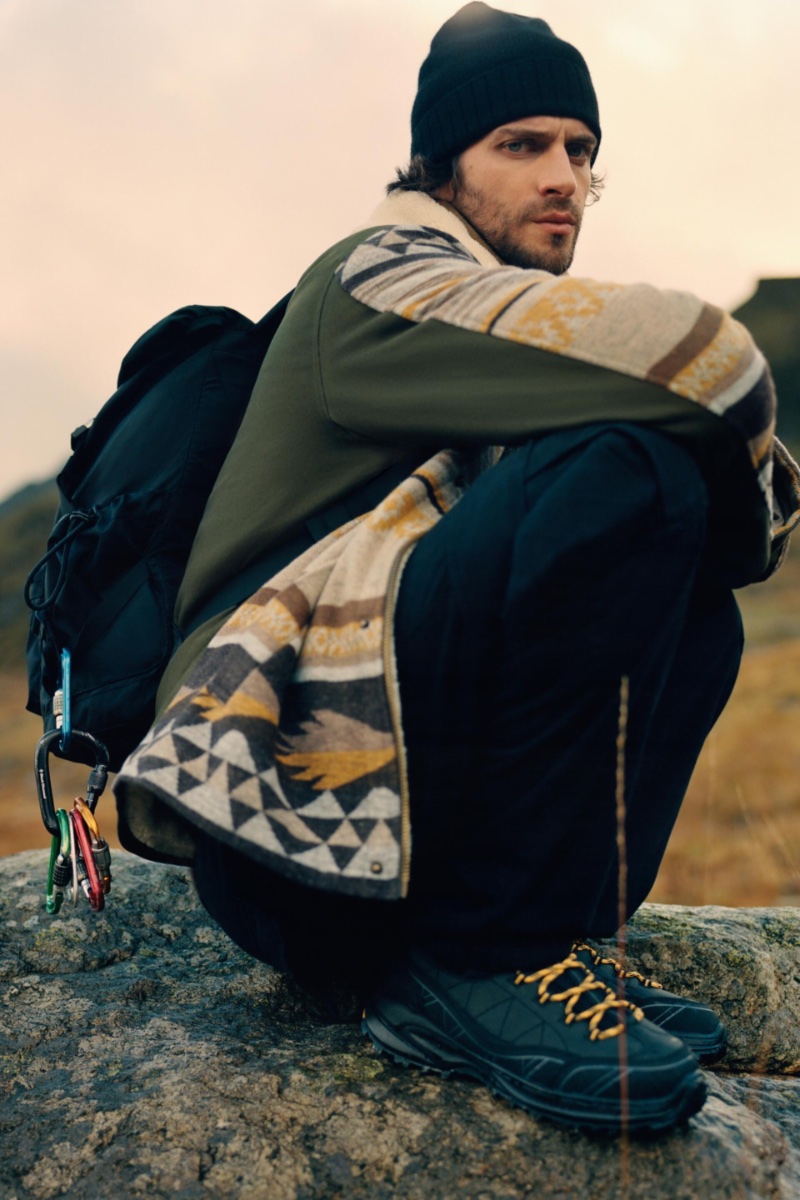 Zara Man's latest collection takes in the fresh air, debuting a wardrobe for the man with an appreciation for the great outdoors. The Spanish brand delivers warm but versatile layers for a stylish outing with nature this season. Reflecting the outdoors, Zara embraces a neutral color palette with khaki, taupe brown, ocher, and more.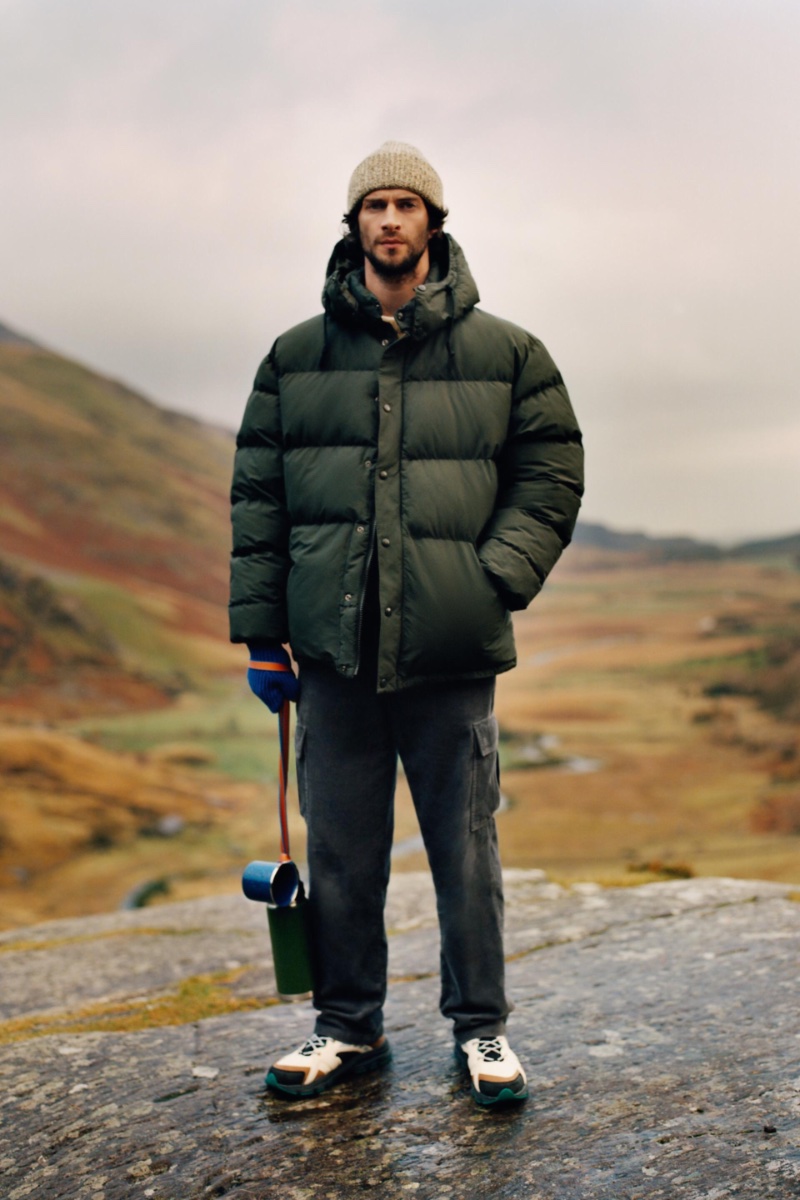 Zara Outdoors Collection
Matthew Bell, a British model, has linked up with Zara Man to highlight the brand's newest collection. The leading model ventures outdoors, reflecting rugged energy and the ideal lifestyle associated with Zara's fresh designs. Sporting quintessential outdoor styles, Matthew models cozy looks featuring puffers, vests, knit beanies, gloves, trekking high-top sneakers, and more—and he looks great doing it!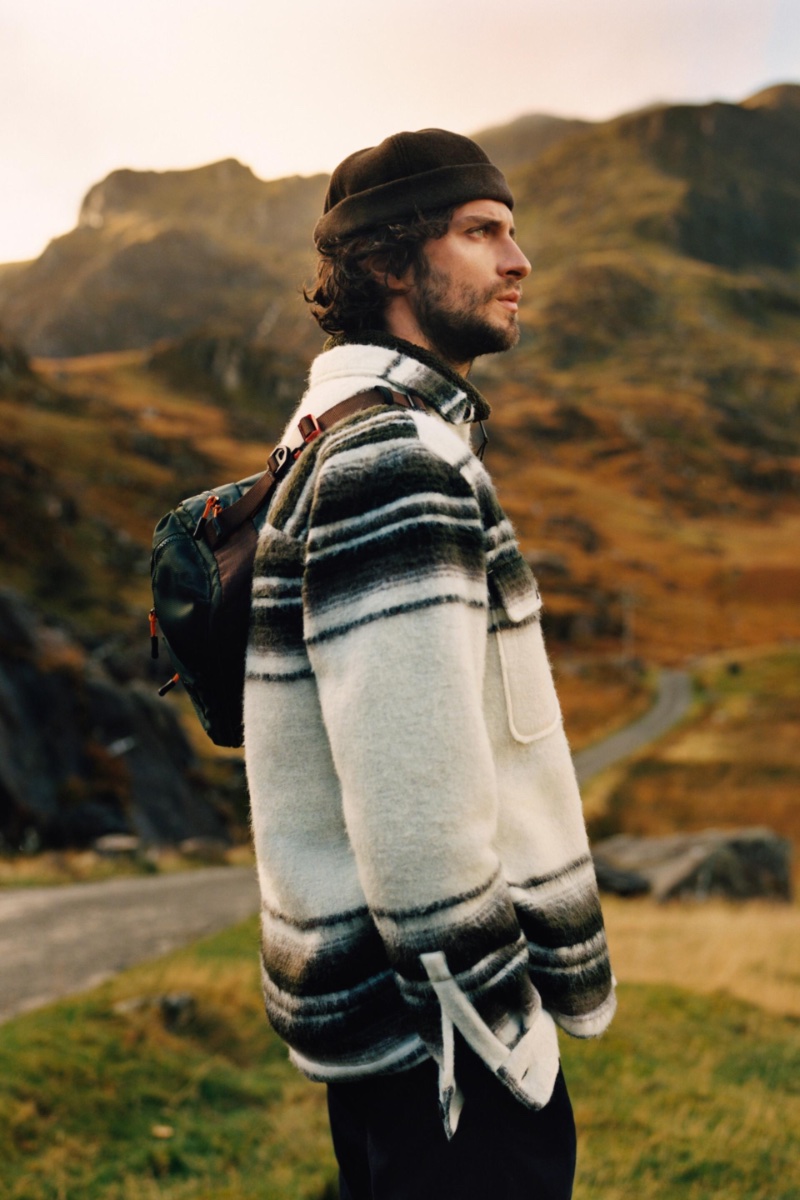 The Zara outdoors collection features an array of jackets, vests, overshirts, and sweaters that are perfect for layering. Standout pieces include a jacquard jacket, a striped overshirt, cargo pants, and a classic hooded puffer jacket. For accessories, Zara emphasizes function and style with a host of bags and must-have trekking high-top sneakers.