Looking forward to date night? Or are you on your way to a concert? Before you reach for the hideous checkered shirt that you bought on sale, let us tell you about the wonders of fashion and how you can dress to impress without all the stress.
Your Wardrobe For: Impressing Your Date
Popular media would have you believe that a leather jacket and some shades are all you need to sweep a woman off her feet. In fact, nothing puts off your date like trying to be someone that you are not. You will appear ingenuine and feel miserable.
The perfect date night outfit should make you look effortlessly stylish.
Avoid suits because they come off as extremely try-hard, but don't dress in a tracksuit or wear sneakers, either. You will give off the impression that you don't care enough to put in any effort.
Start with a knitted jumper, polo, or simple shirt then layer up with an unstructured blazer, a smart overshirt, or an edgy leather jacket to keep out the cold and look fabulous.
For pants, choose chinos for a formal look or jeans for a more casual vibe. Complete the outfit with dark Derby or Chelsea boots.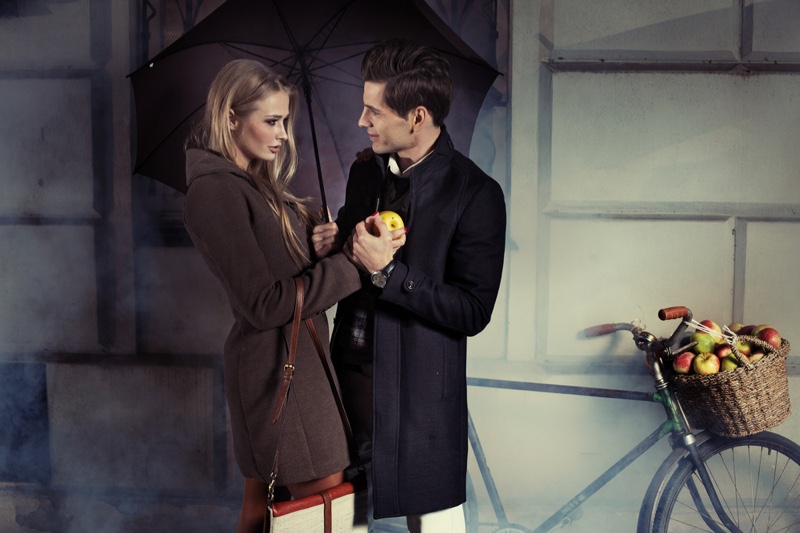 Your Wardrobe For: Hitting the Club
If you are going to a nightclub, the kind of club you visit will influence how you should dress. Some high-end clubs will forbid certain types of clothing like sportswear.
Dress wrong and you might just become the laughing stock of the night. In the worst case scenario, prepare to be booted out by the bouncers.
Know the dress code before you decide to head out. Most often, the higher end the club, the stricter their requirements.
Exclusive Clubs
Exclusive clubs are formal clubs with formal dress codes. To look the part in these clubs, go for a formal dress shirt and top it off with a peacoat or a leather jacket if you are feeling adventurous.
Chinos or a dark-colored pair of jeans will serve as appropriate bottoms. Lastly, put on your black oxford brogues, boots, or dress shoes before you head out.
In addition to these suggestions, you might like a bit more grooming to feel your best. After all, in a high-end club, you will be surrounded by clean shaven, sweetly perfumed, and well-groomed gentlemen.
Faveable has a huge collection of tried and tested reviews of men's favorite grooming products. Head over to their website to learn more.
Casual Clubs
Just because the club you are going to doesn't have a fixed dress code isn't a reason to be sloppy. Aim for the universally attractive smart-casual look. Put on a block-colored polo or a plain t-shirt and wear some fitting jeans to lengthen your legs.
You can wear a jacket with pockets to hold your essentials. Wear dark-colored sneakers or shoes. These are durable and can handle dancing. Even if they see a lot of dirt or debris, the color will help mask any wear and tear.
Your Wardrobe For: Dinner at an Upscale Restaurant
Here's another occasion to rock that smart-casual look. This look is so versatile that you can practically never go wrong here.
If you have a reservation at some classy restaurant, twill or wool blazer layered over a knitted jumper with an oxford shirt underneath will give you a dashing appearance. Select a pair of neutral-colored chinos and some dress shoes to complete the look.
If you are out with family at a regular restaurant, you can wear a knitted, neutral-colored, crew neck jumper with jeans and Chelsea boots to spruce up your look. We must mention that wearing black will enhance this effect a hundred times more.
Your Wardrobe For: Rocking It out at a Concert
At a concert, you are going to be shoulder to shoulder with sweaty and enthusiastic friends and strangers, have music blasted at you from loudspeakers, and be dancing a lot.
As unpleasant as that sounds, we honestly can't think of a better way to spend time.
Here, we advise being practical. No matter how rebellious that leather jacket makes you feel, it would be very impractical for a warm, crowded arena. Wear graphic t-shirts with distressed jeans or sports shorts.
You can be as creative as possible with the kinds of prints you'd like to wear. Accessorize with a cool baseball cap and some bead bracelets. Only wear old Vans or Converse for shoes; your shoes will be trashed so leave the fancy new sneakers at home. You will be sure to turn heads.
Remember to choose breathable fabrics like jersey, cotton, and chambray. You will be moving about a lot, and heavier fabrics will cause you to overheat.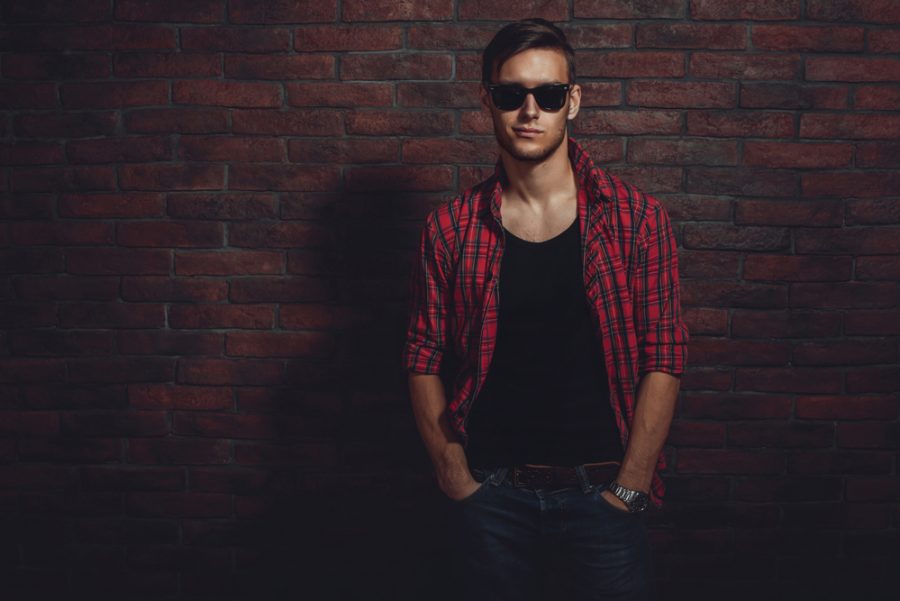 Your Wardrobe For: Chilling at the Pub
Only in a pub will you find true clothing equality. Once you step in, you can see people wearing suits, tracksuits, t-shirts, etc. You dress however you like, so step in, sit back, and sip on some beer with your friends. No place could ever be this relaxing.
You can wear a parka over a jumper or a plain old t-shirt. If you are feeling fancy, a bomber jacket can always spice up your look. Put on your most comfortable jeans and your favorite pair of trainers, and you are good to go.
Your Wardrobe For a Casual Outing
You have been invited to a house party and are confused about what to wear. This kind of environment means socializing. There will be many people, and you might feel anxious to make a good impression.
To really stand out, wear a T-shirt with the name of your favorite band, TV show, book quote, or anything you enjoy. The print should be interesting so you can use it as an ice breaker for a conversation with a cute girl. Wear regular jeans and any kind of shoes.
Focus on a good pair of interesting socks if you are a sockphile. Who knows, you might find someone with a sock obsession like you.
Conclusion  
Use the outfit suggestions in this article for inspiration. You might enjoy t-shirts over regular shirts or vibrant colors over muted colors, so go for what you feel comfortable in.
Don't wear something for the sake of a trend. Trends are merely suggestions, not laws. Now put on your best clothes and have a blast tonight!