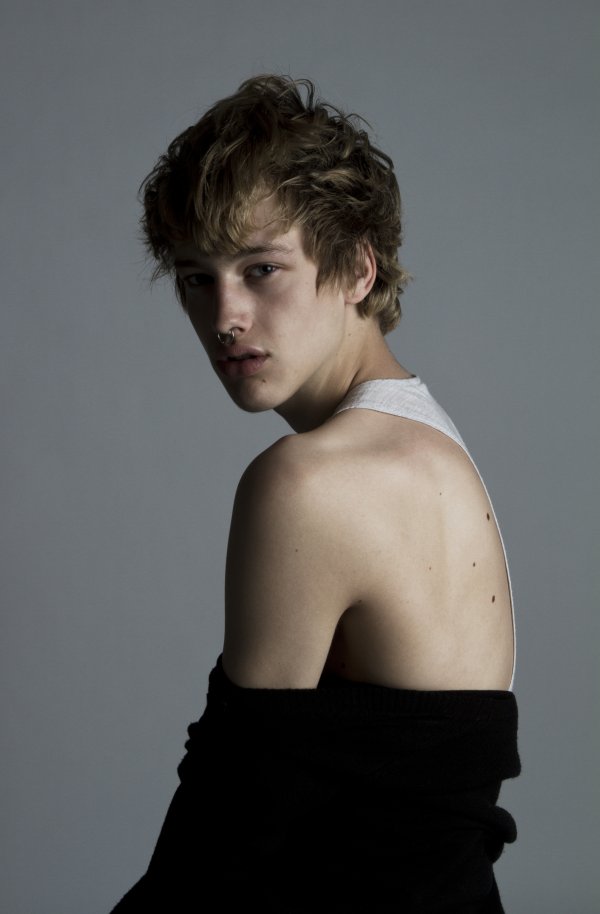 With a fantastic look and undeniable edge, this past October, we took note of Unique's 15 year-old recruit, Sylvester Ulv and knew it was just a matter of time before the Danish model shot with Hedi Slimane. Armed with youth as an ally and an infectious personality, Sylvester charms with an unguarded realness. Ready to take Copenhagen by storm and with the world a call away, only more doors can open as Sylvester matures and comes into his own as a model.
I hear Unique scouted you online. What was your reaction when Unique contacted you?
Sylvester: I got really excited. I've been contacted before by other agencies, but they all turned me down because of my height.
What is it like to be so young and beginning your modeling career?
Sylvester: It's fine really. The only problem right now is that I can't travel alone. Or my agency won't let me.
What is your favorite feature of shoots?
Sylvester: Shooting with people you like and feel comfortable around is always good.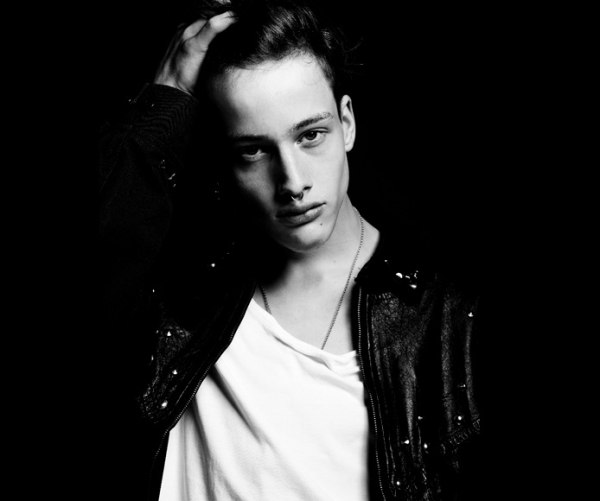 What was it like shooting with Hedi Slimane?
Sylvester: It was in Copenhagen. It was a casting for Vman and it was my first casting ever. I had no idea who Hedi Slimane was at the time, but I showed up and I waited forever until it was my turn. I went in there and I just posed as usual. He kept telling me not to pose, but I have no idea how not to pose unless I'm eating or smoking…or doing something else [besides just] sitting in front of a camera.
What piercings do you currently have?
Sylvester: I have a septum and smiley at the moment. I've had a septum for about 2½ years…have had a bridge, angel-bite and one in my neck, but all for less then 2 months. I've been thinking about getting hips for a long time.
What do you wear on a typical day?
Sylvester: Skinny jeans, boots, tank-top and my oversized leather jacket never fails…and I usually bring a pair of sunglasses and a scarf when I leave home, just in case the weather is gonna change.
It's a typical Saturday night…what are you doing?
Sylvester: Last night, I was home! I'm trying not to go out at the moment because I can't really control myself when I get drunk…It's like with chocolate and alcohol, I can't stop until there is nothing left or I puke.
Let's run through your favorites at the moment…
Sylvester: Favorite color has always been light purple. Rice pudding has always been my favorite meal…I eat it all year-round. Right now I am listening to Robyn's new album a lot.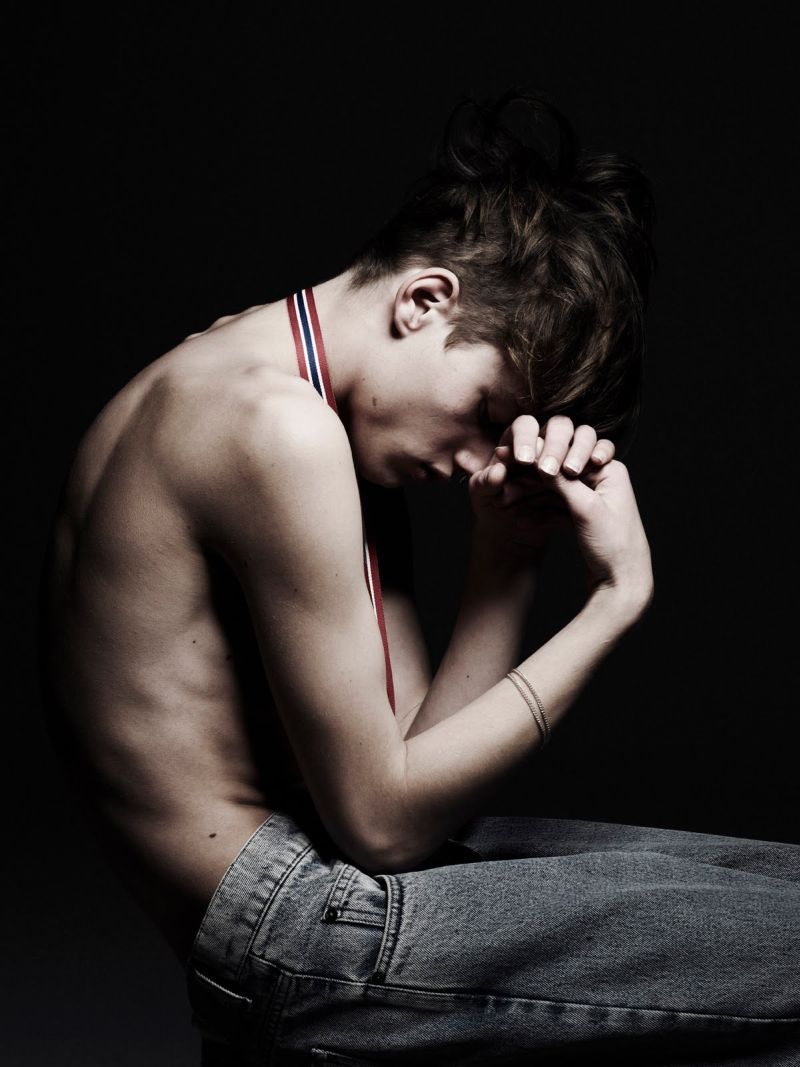 What's next?
Sylvester: Going to Paris in a month I think. Very excited about that. Just graduated a week ago and my birthday is in 2 weeks…the 4th of June.
Special thanks to photographer Simon Bøcker Mørch for the series of The Fashionisto photos!