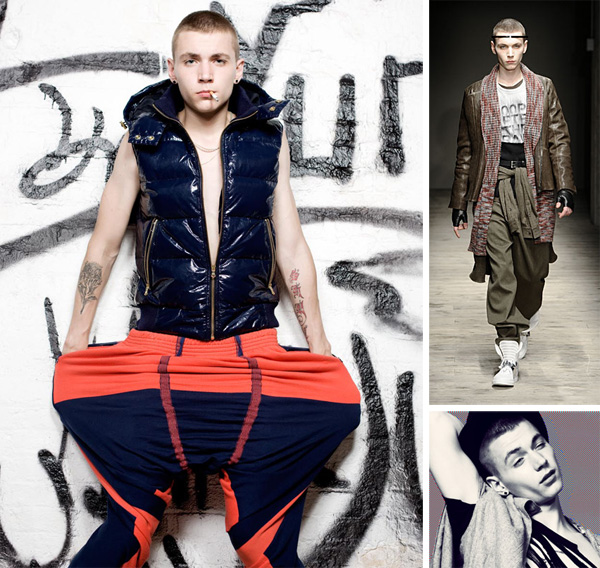 The Fashionisto: When you think modeling, what jobs come to mind and what makes it so memorable?
Yuri Pleskun: Chimney sweep, janitor, computer programmer, garbage man. My mom loves me more now.
TF: Tell us the basics…
YP: I was born on May 14th, 1990. I'm from Bronx, NY and I still live there.
TF: How often are you home?
YP: I am home usually more than half of the year since I am based in New York. I get to see my family more than other models, so I am grateful for that.
TF: When did you start modeling?
YP: I started modeling about 2 years ago. I was discovered at 3 AM by a drunk chick (Gina Jean) who ended up introducing me to Re:Quest and my awesome booker Gaspard.
TF: How did you like this past New York fashion week?
YP: It was like getting my teeth pulled out…through a straw.
TF: Going to castings this season?
YP: I'm not really hoping or planning on going to castings, but if I'm in town, I'm sure my agents will force me to.