Star on the Rise–For our latest model interview, we catch up 20 year-old Versace campaign star, Filip Hrivnak (Exit Model Management). A new favorite of leading fashion photographers Mert & Marcus, Filip is the current face of Versace and recently covered Vogue Hommes International.
Where did you grow up?
I grew up and still live in Kosice, Slovakia.
How were you discovered?
A friend of mine, a former model told me one day that she had sent my pictures to Exit Model Management. They called me. I came in and the same day, I signed the contract.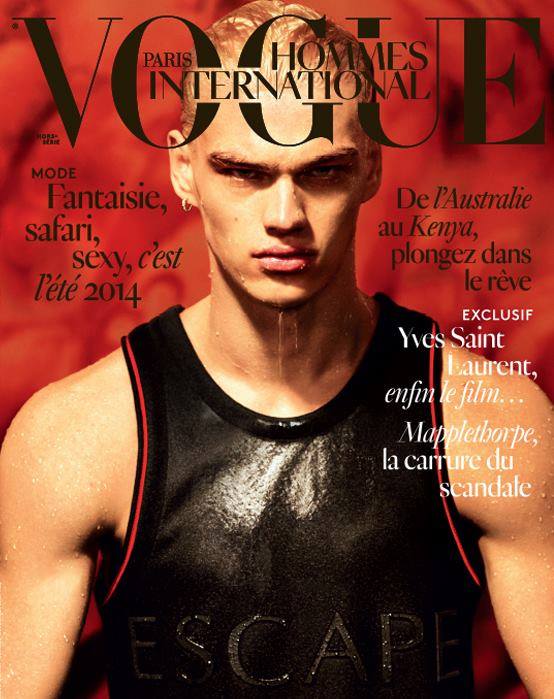 What was your first shoot?
My very first shoot was a test with photographer Alex Rymsinova in a small studio in the agency.
Boxers or briefs?
Boxers
What are your interests?
I played hockey on a professional level for many years. Then I had an injury and the doctor said that it was not possible to play anymore. I was really sad, because I love the game so much. I still play sometimes, but only with my friends for fun.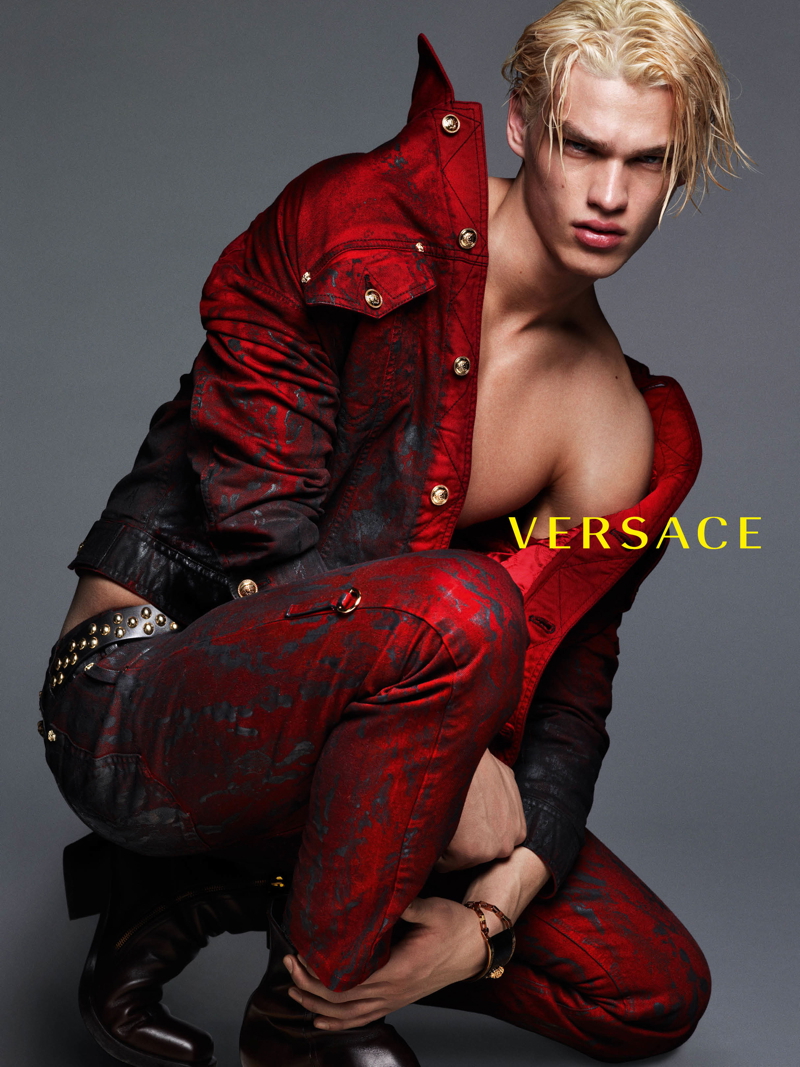 What was it like shooting with Mert & Marcus for the Versace campaign?
Very professional! I love to work with them.
Do you like your hair blond?
Actually I liked. Now I am back to brown 🙂
What was your reaction when you found out you got the Versace campaign?
My booker Dominika was screaming on the phone that I got it. At first, I didn't realize how big it is, but I am happy that they chose me for this campaign.