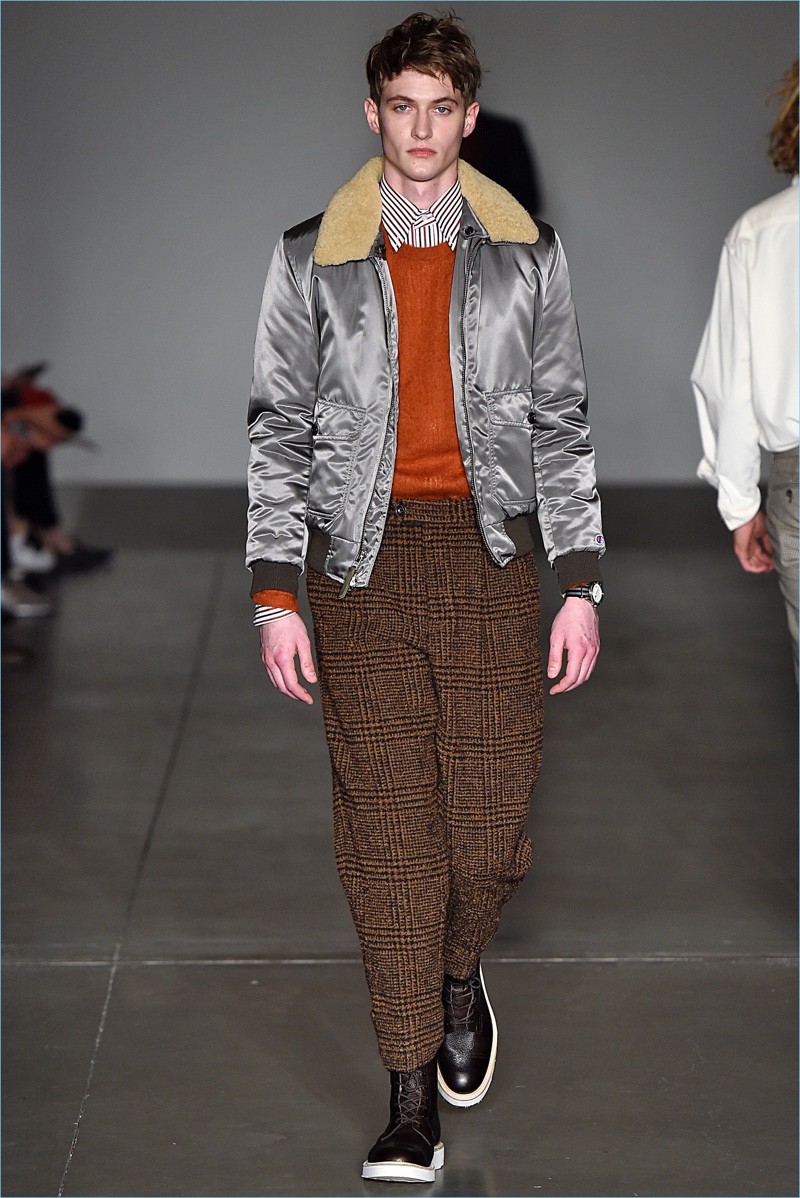 When you think of tweed, a sharp suit likely comes to mind. However, that's not the only way to add tweed fabrics to your wardrobe. Approaching the fall-winter 2018 season, designers play with the idea of formality. Smart tweed pieces stand out as a pleasant contrast to more relaxed pieces. Take Todd Snyder for example. The designer presented a pair of dapper tweed trousers with a silver statement bomber. By mixing various styles, you can bring an effortless cool to more traditional menswear.
Related: Steven Yeun Dons Tweed Suits for American GQ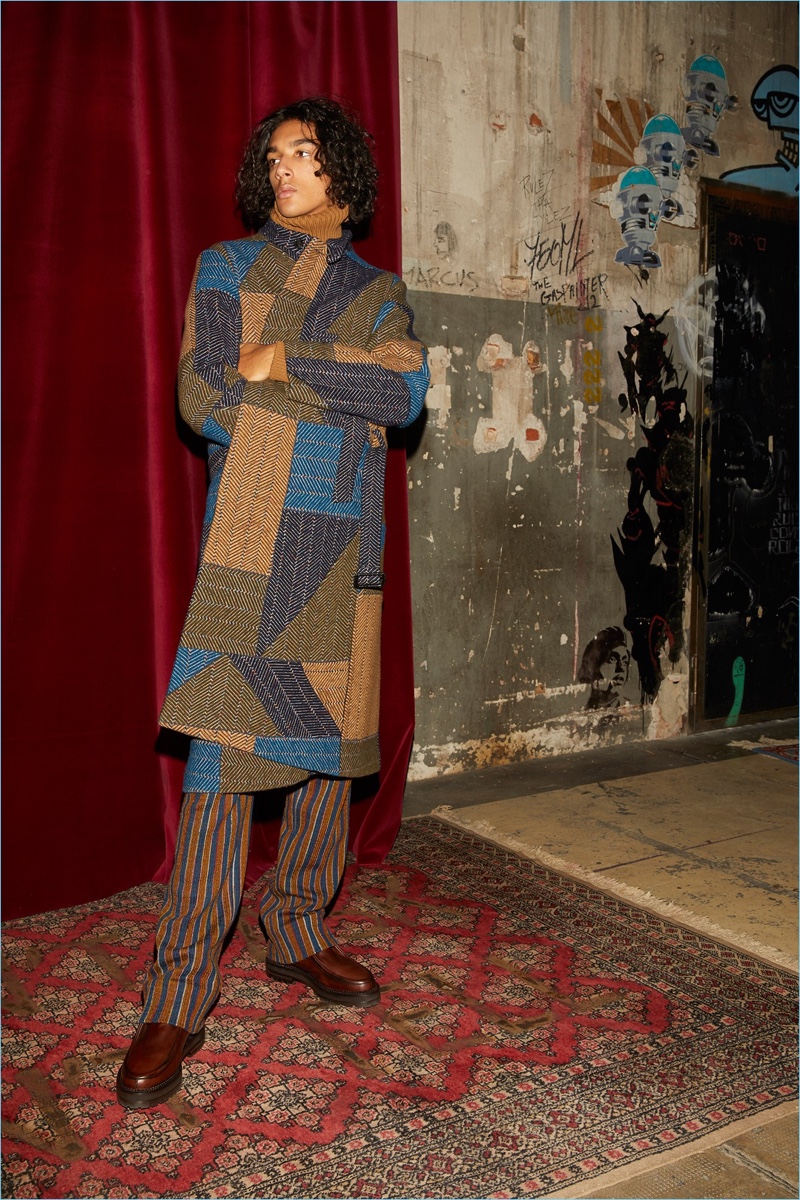 Missoni's Patchwork Tweed
Italian fashion house Missoni breathes new life into tweed. The label takes inspiration from an imagined 1970s art scene and delivers quite the overcoat for fall. Patching together various colors, Missoni delivers a sartorial statement. If you appreciate standing out from the crowd, Missoni's overcoat is an easy purchase. The coat can be dressed down with minimal styling or spruced up by mixing it with more tweed or various textures.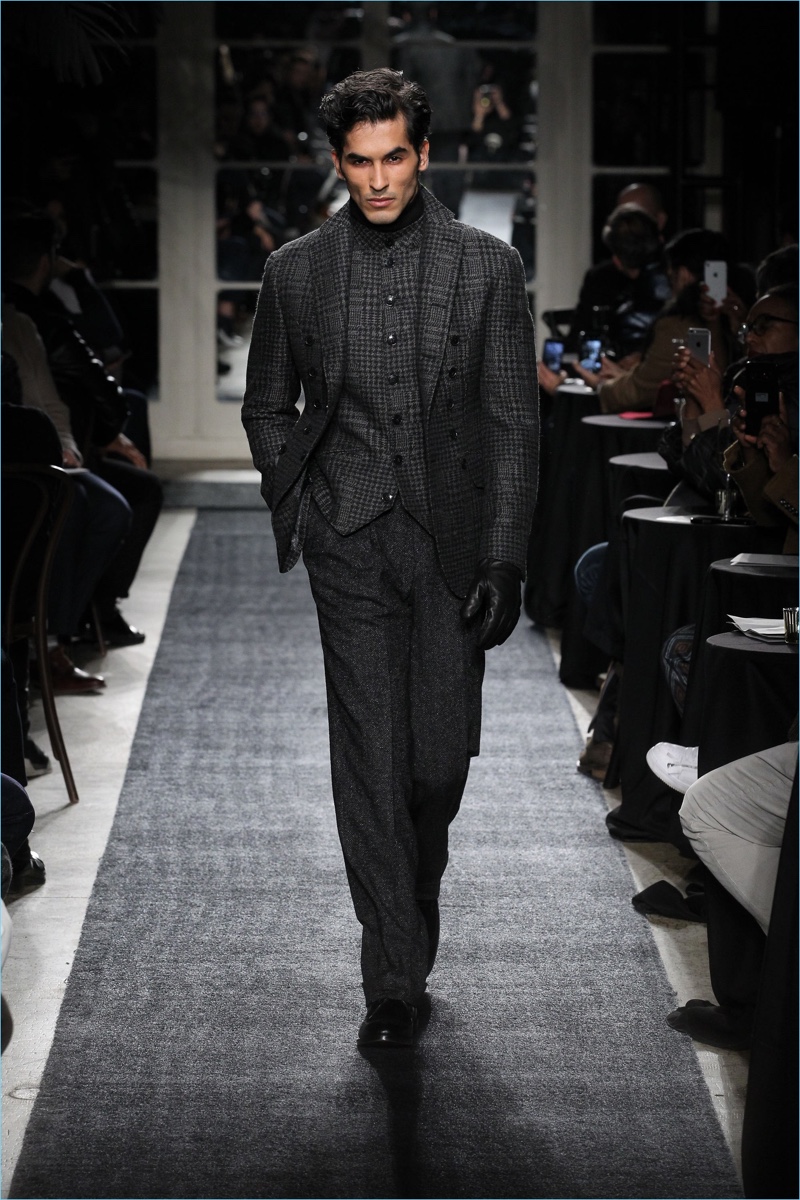 Joseph Abboud's Classic Take on Tweed
One thing that Joseph Abboud prides himself on is classic menswear and for fall, the designer does not disappoint. Abboud approached the season with the idea of reconstructing American menswear with a focus on Bespoke. Bucking the trends and looking to old Hollywood for inspiration, Abboud gravitated towards traditional fabrics such as tweed. By taking a close look at Abboud's fall-winter 2018 collection, you can appreciate the elegance in clean lines and quality details. Subscribing to Abboud's sense of style, you will achieve a suave timelessness.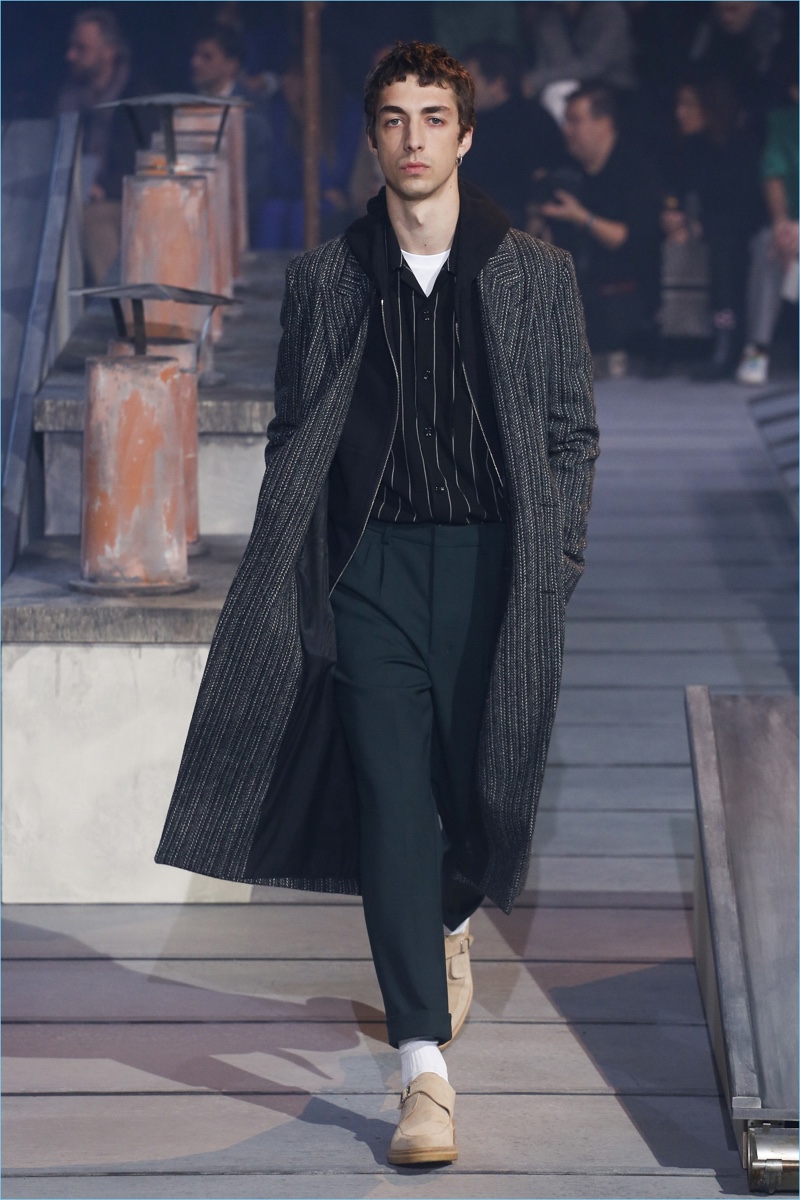 AMI's Modern Tweed Proposal
Designer Alexandre Mattiussi captures the essence of stylish metropolitan life with AMI. The designer recreated a French rooftop to present his fall-winter 2018 collection. The outing included a splash of classic fabrics such as tweed. In AMI's stylish universe, there's no separation between smartly tailored pieces and casual items like the hoodie. One of the season's key looks paired an overcoat with cropped trousers, a hoodie, and a Cuban collared shirt. The combination of the pieces perfectly embodies the relaxed attitude of today's man of style.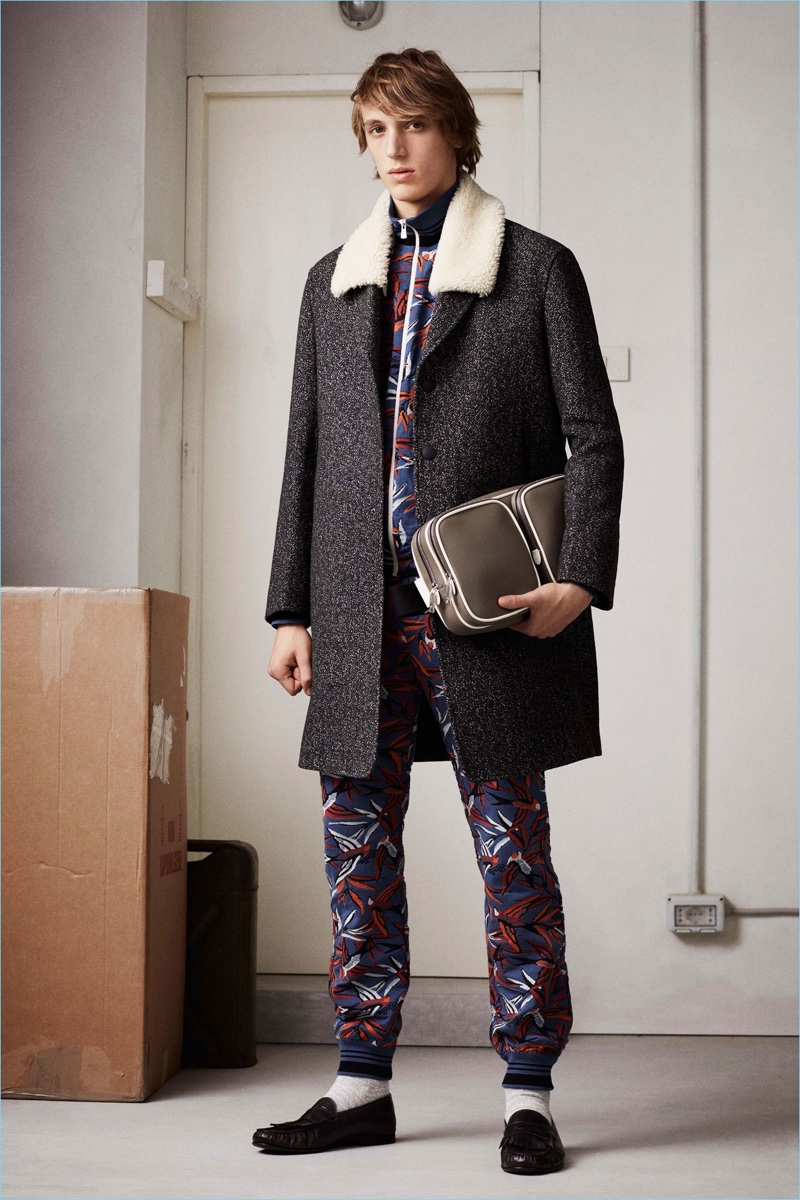 Bally's Tweed Mix & Match
Bally joins the growing number of fashion brands that champion a juxtaposition of current trends and classic menswear. In recent seasons, the designer tracksuit is among the top trends. Therefore, Bally easily embraced the statement look as one of its key ones for fall. However, the label also showcased the versatility of its offering by how they styled the ensemble. It's not surprising to see a striking tweed coat. Finished with shearling, the sleek piece looks great with Bally's trendy patterned tracksuit. Like many of the other brands this fall, you can take fashion cues and mix your timeless pieces with contemporary must-haves.