Summer has arrived, and everyone knows that casual is the order of the day. Regardless of your plans, whether you're hanging out around the pool, taking your favorite person to dinner on the boardwalk, or just relaxing at home, there are a few summer style guidelines that you'll want to follow while checking off your summer bucket list for the season.
Men's Summer Style
As summer heat blankets the city, it's time to prepare our wardrobes for the sweltering season ahead. Men's fashion in summer often navigates a tricky path between style and comfort, requiring careful deliberation in selecting the proper attire.
From lightweight t-shirts to tailored shorts and harmonious couple coordination to avoiding the infamous indoor sunglasses, we will share men's summer style do's and don'ts.
So, whether you're planning to hit the beach, attend a business casual meeting, or simply relax at a weekend barbecue, we've got you covered with the latest trends and timeless advice to ensure you remain at the top of your fashion game while embracing the summer spirit.
Do Invest in T-shirts with Style & Substance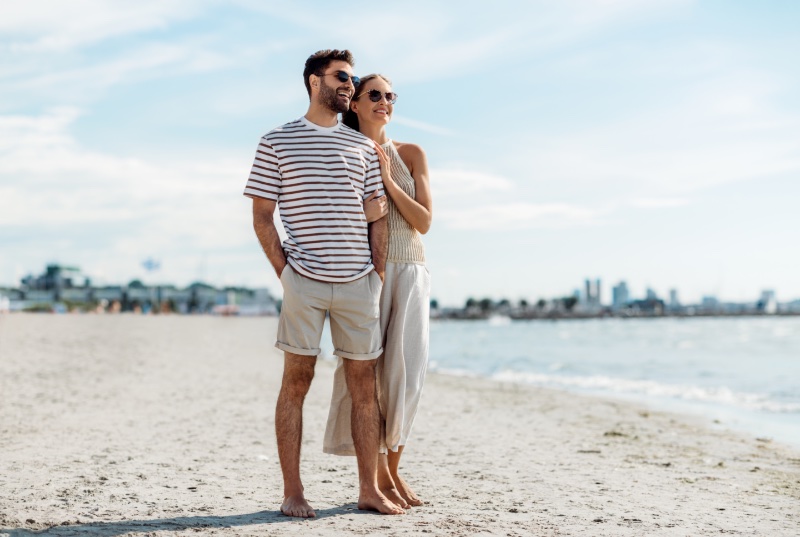 When it comes to t-shirts, there's no need to avoid them altogether. After all, summer is all about casual comfort in most situations. However, that doesn't mean your t-shirts must be tacky or low-quality. Opt for striped crew neck tees, as they are currently in style.
Instead of purchasing a five-pack of generic brand t-shirts, consider investing in fashionable summer wear from brands like Kaftko or other stylish options. These tees can be worn for outings and even around the house on your days off, adding style to your casual summer wardrobe.
Don't Compete with Your Partner; Coordinate Instead
Whether at the beach or exploring the town, avoiding clashing with your partner's style is essential. You wouldn't want them dressed in trendy clothing while wearing basic jean shorts and a t-shirt. Before heading out, discuss the desired dress code with your partner.
Whether you both prefer a casual look or want to dress stylishly, ensure that you coordinate your outfits accordingly. It's all about harmonizing your styles and presenting a cohesive image as a couple.
Do Wear a Jacket, But Keep it Light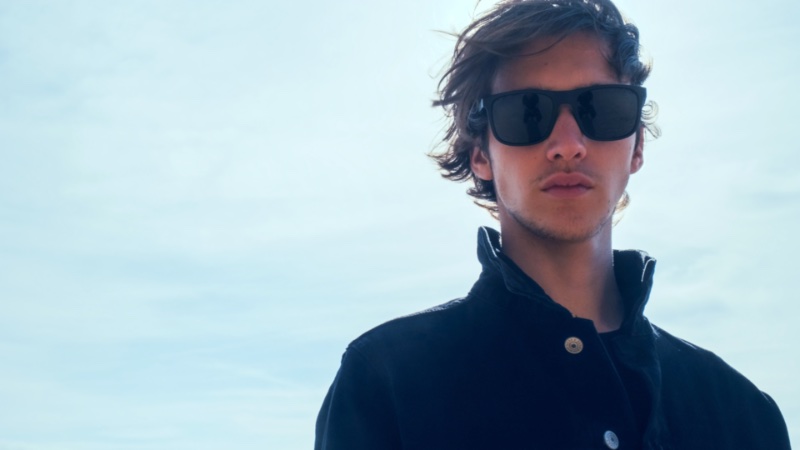 While you're going to want to wear a jacket on those balmy nights, you need to keep it light. You don't need to pull out a jacket that you wear in the fall. Instead, stick to denim, a classic summer blazer, or a lightweight bomber jacket, so you're warm and comfortable but still in style.
It's also better to leave the leather jacket home until the next cold day. While leather is fantastic and trendy, it has no place on a date during spring and summer.
Don't Ignore Fit, Especially Shorts or Pants
Wearing shorts or pants that don't fit properly is a style mistake that should be avoided. It doesn't matter if you love or dislike wearing shorts; one thing to avoid is baggy cargo shorts.
Although they offer ample storage space, they tend to look sloppy. Instead, elevate your style by opting for tailored shorts that fit you perfectly. Investing in well-fitted shorts will enhance your overall look and ensure a polished and fashionable appearance.
Do Check Out Polos & Button-Ups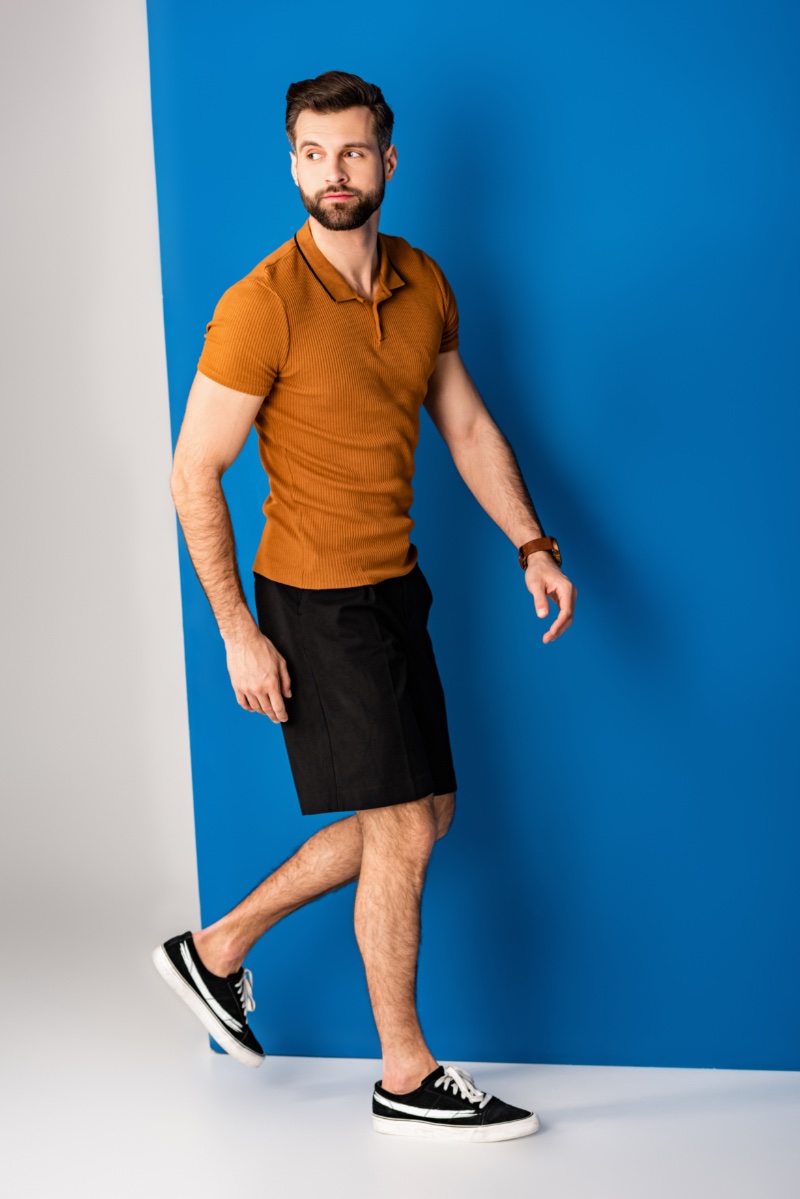 Polos and button-ups are perfect for summer. You can choose from plain, plaid, and even floral patterns to dress up your look; many of these scream summer. The best fabrics for summer in polos and button-downs are linen, cotton, and chambray. In this way, you can be classy and comfortable simultaneously.
Don't Wear Your Sunshades Inside
While you might think it looks cool and hip, it doesn't. Don't be the guy that wears your sunshades inside. Take them off, stick them in your pocket, and let the people around you see your gorgeous eyes instead.
Do Invest in a Summer Blazer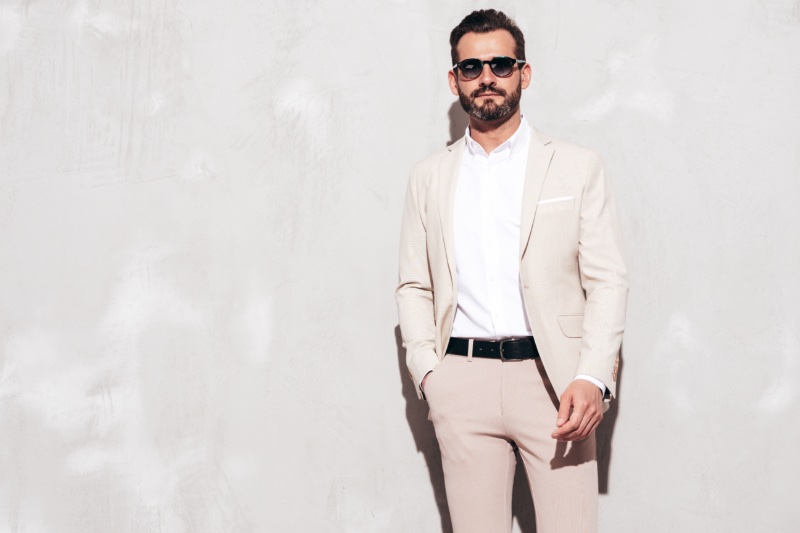 Every stylish man should consider investing in a summer blazer as it is a versatile and essential piece of clothing. A tailored summer blazer elevates your style and is a practical choice for casual business meetings with clients that often occur during the summer season.
With its lightweight fabric and sophisticated design, a summer sports coat adds a touch of refinement to your outfit while keeping you comfortable in warmer weather.
Don't Forget to Have Fun
While it's essential to prioritize style in your summer clothing choices, it's equally important to remember to have fun and relax. After all, summer is the season for enjoyment and soaking up the sun.
These are just a few fashion guidelines for the summer that every fashionable individual should consider. While you aim to have a delightful summer, there's no harm in looking amazing while you're at it. Strike a balance between enjoying yourself and showcasing your impeccable style this season.