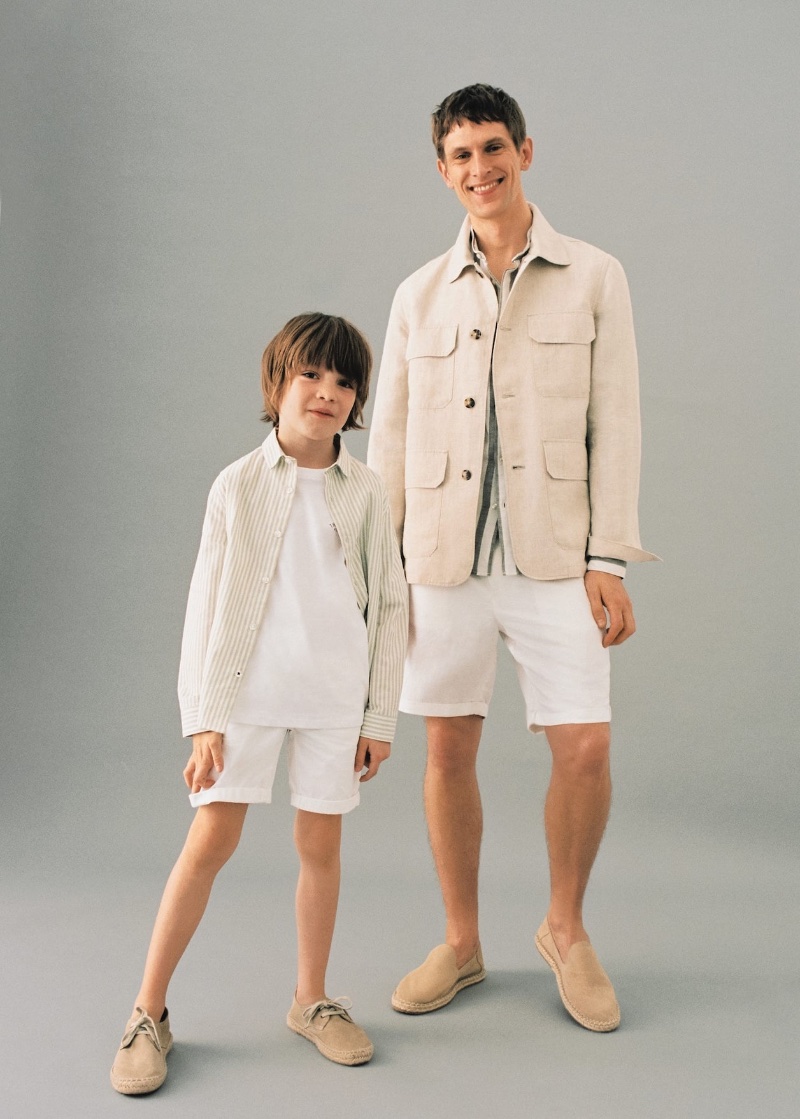 In anticipation of Father's Day, Mango Man reveals a new outing that merges fashion and fatherhood, featuring model Mathias Lauridsen and his son. This unique presentation of their curated selection brings a fresh perspective to the celebration, underlining the bond shared between fathers and children in an endearing light. Photographer Pepe Lobez strikingly captures the essence of this relationship, their interactions becoming the soul of the shoot.
Mango Man Father's Day 2023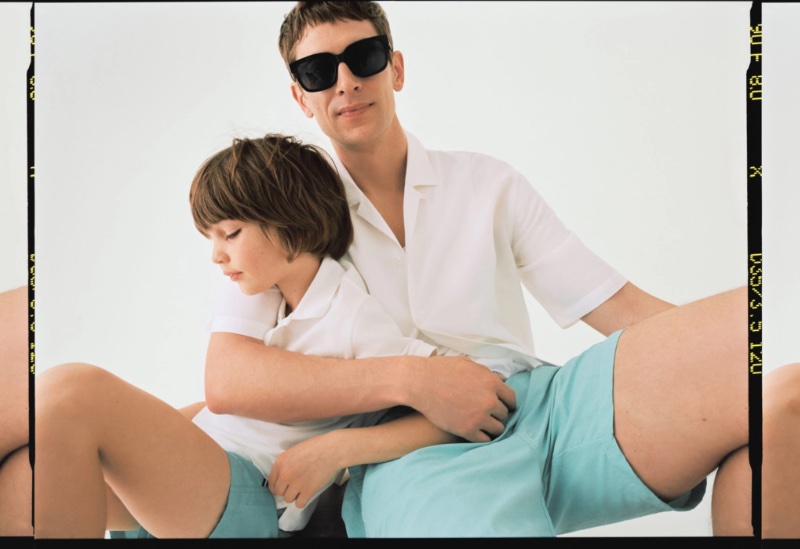 This Father's Day collection embodies modern masculinity and intimate connections, with Mathias perfectly representing a stylish father figure. His son adds a dose of authenticity, sweetening the overall ambiance of the Mango outing. Furthermore, the simplicity of the studio set ensures focus on the father-son duo, their coordinated looks, and charming mini-me ensembles, elegantly showcasing the brand's latest designs.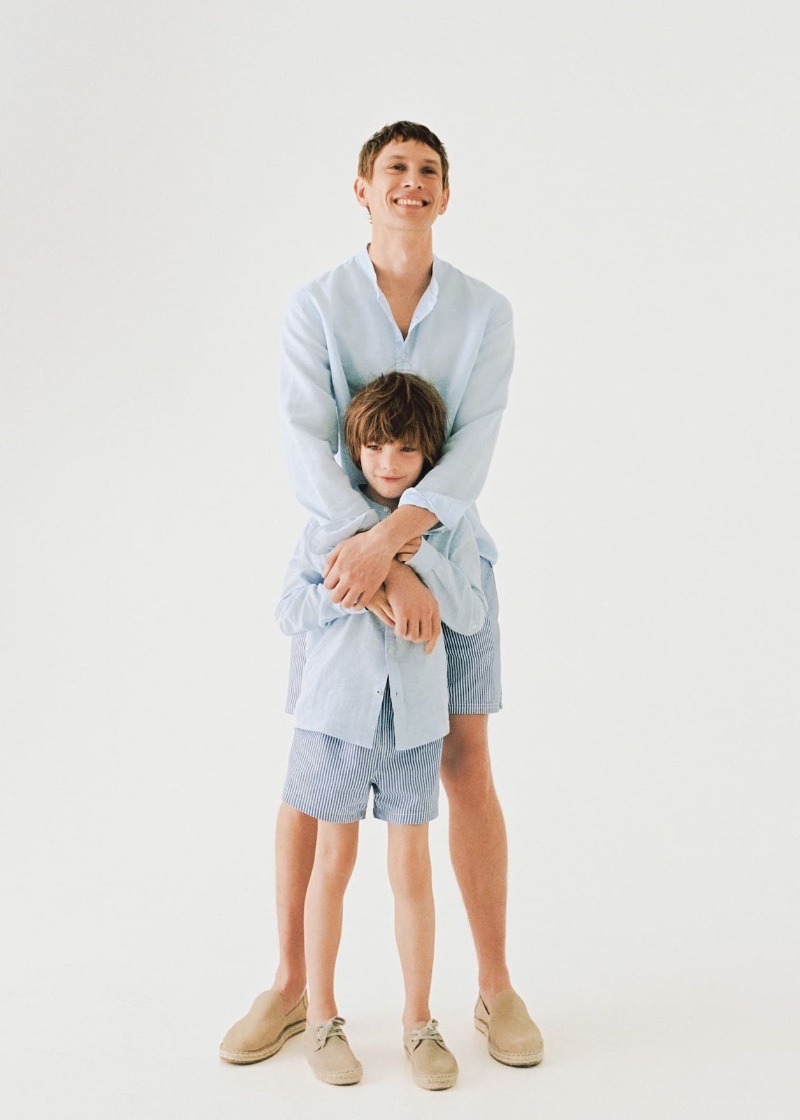 The variety in Mango's collection embraces diverse tastes, offering numerous styles for fathers and sons to match. From leaf-print swimming trunks to linen chino Bermuda shorts, the options are ample for shared fashion sensibilities. It's a stylish tribute to fatherhood, celebrating the joy of shared moments and the unique influence of fathers in their children's lives.