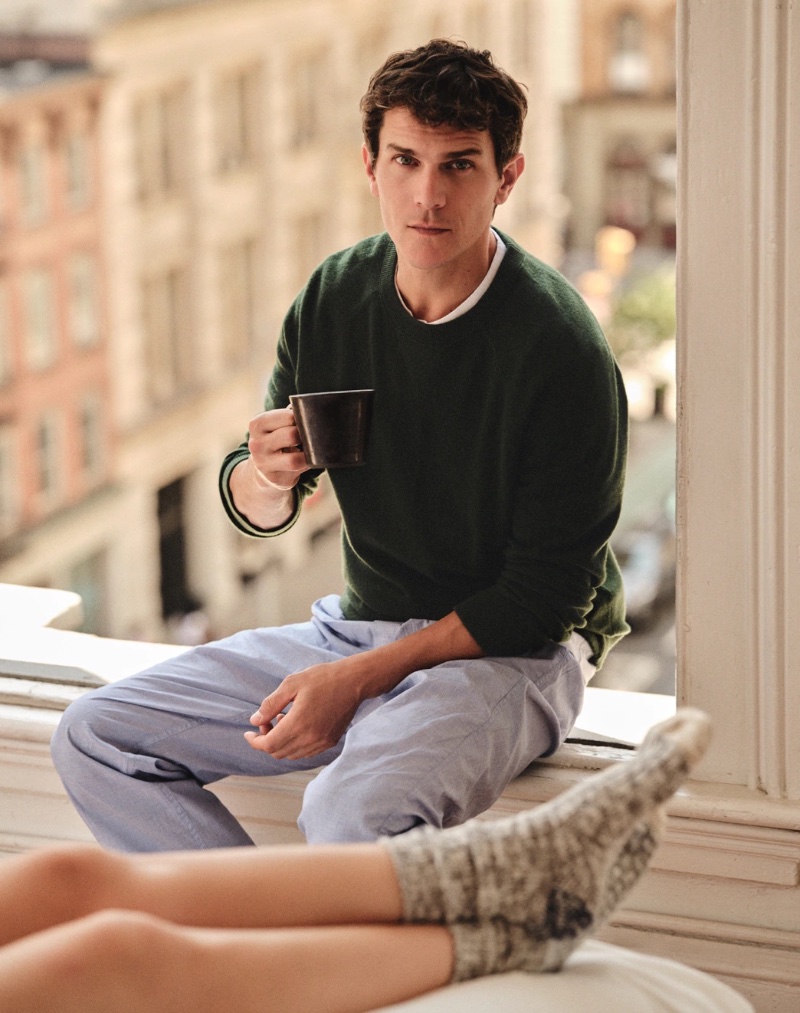 As September dawns, J.Crew unveils a fresh collection for men, fronted by Vincent LaCrocq. The French model ushers in an air of classic charm tinged with seasonal hues, bringing back long-admired staples like the Barn jacket.
When the agenda calls for comfort—think idle weekends or a relaxed evening at home—J.Crew displays cotton poplin pajama pants that seamlessly complement a luxurious cashmere sweater.
J.Crew September 2023 Men's Arrivals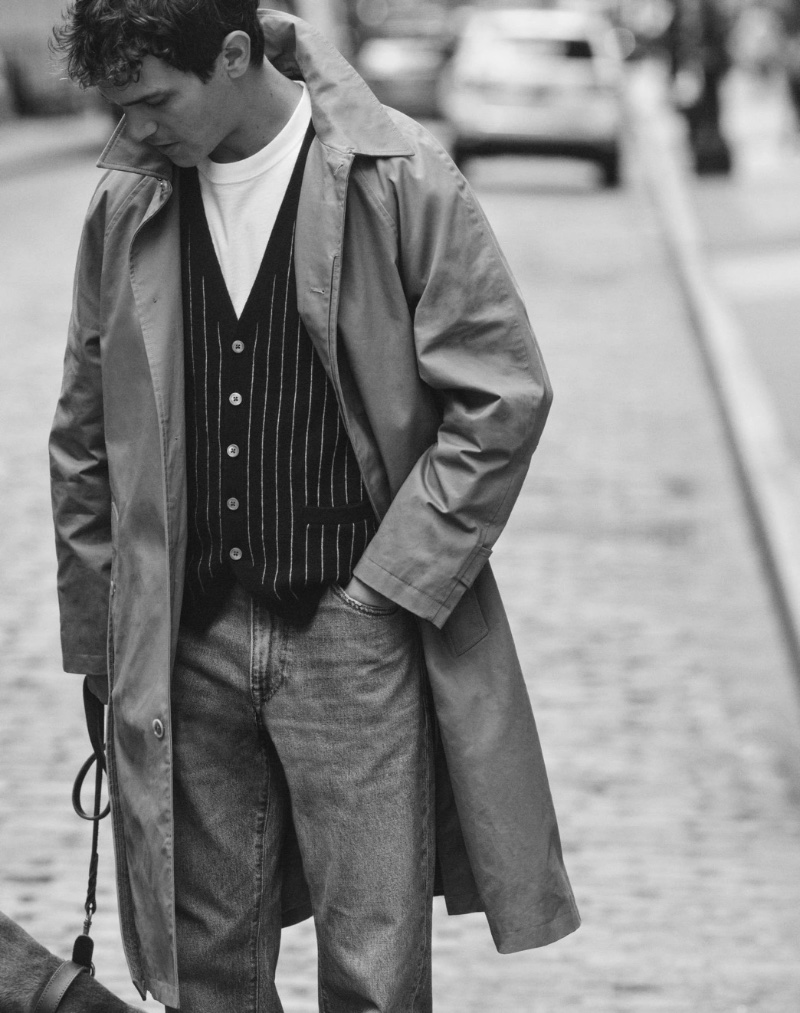 Yet, as the crisp air of fall beckons one outdoors, J.Crew's Ludlow trench and Barn jacket offer impeccable layering options. The Ludlow trench, in particular, finds its match in a reemerging sweater vest, a garment experiencing a quiet resurgence.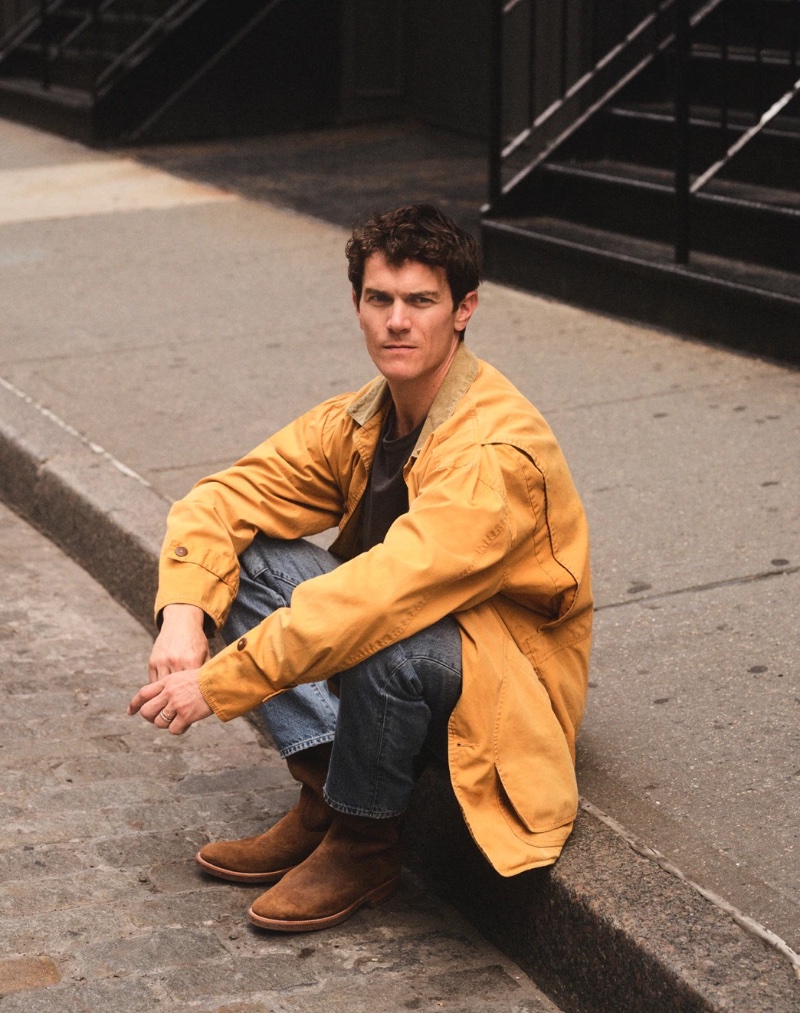 J.Crew expands the autumnal palette with its Kenmare double-breasted suit in a textured brown corduroy. This striking ensemble effortlessly complements the Bowery dress shirt and a wool challis tie steeped in vintage flair.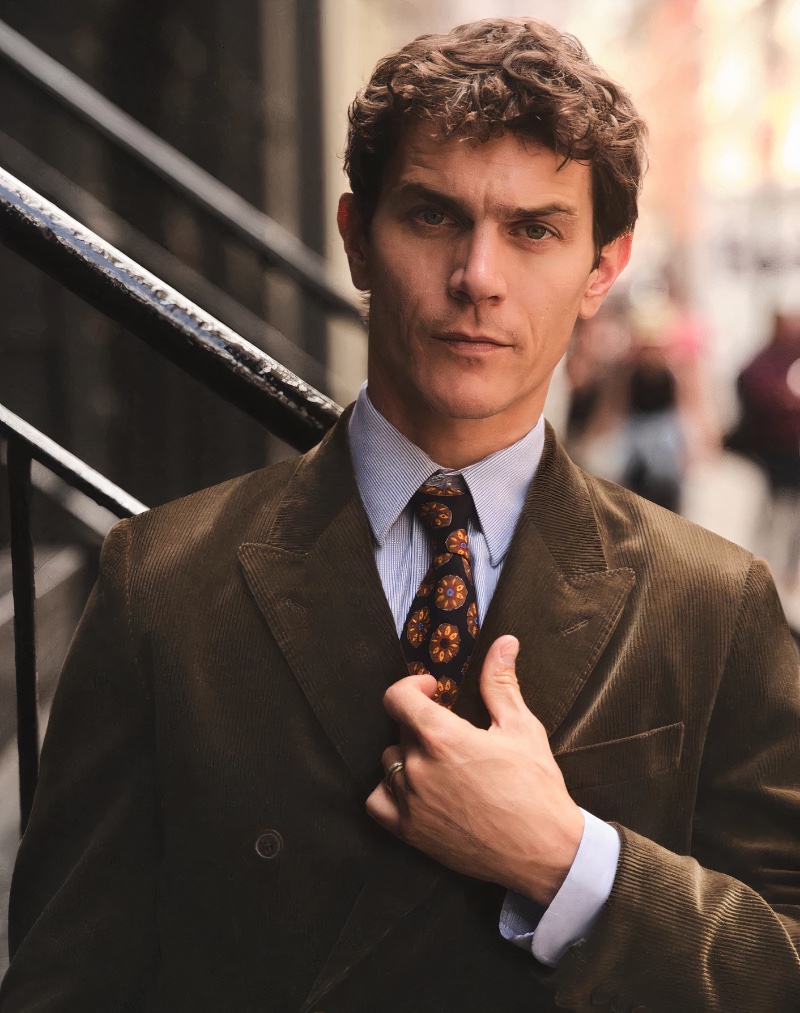 But for those seeking a more laid-back vibe, a Wallace & Barnes chore jacket emerges as a solid contender, blending effortlessly with the brand's Classic chinos.